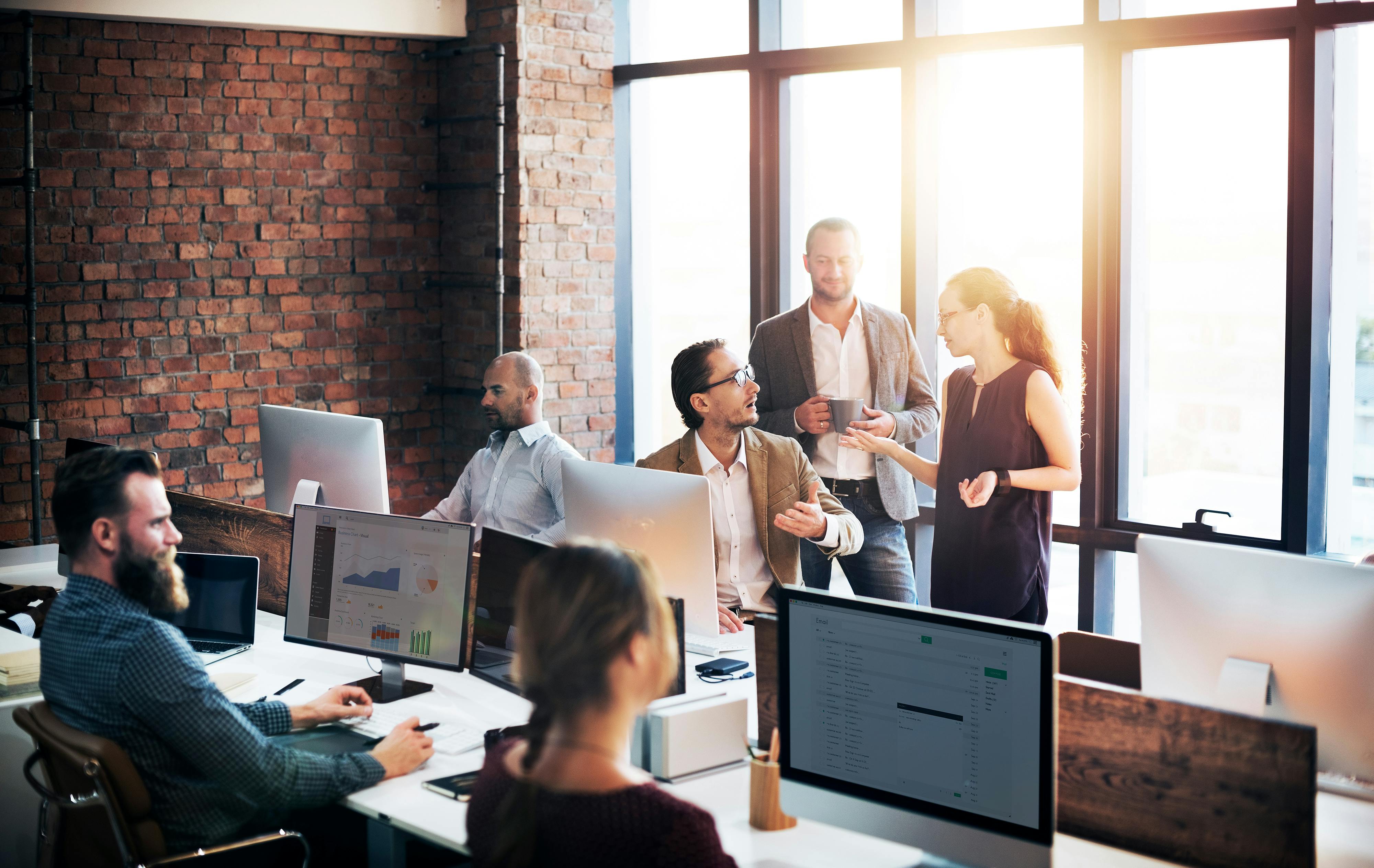 If you own a business, you can get licensed with BMI, ASCAP, and SESAC to ensure that you're paying royalties and legally playing music in your business. There are pros and cons to each of these entities, but there are also alternatives that allow you to stream music easily and cheaply.
Performing Rights Organizations: ASCAP vs. BMI vs. SESAC
When a musician or composer writes a new piece of music, that is legally considered their intellectual property. United States law protects this property so that artists can earn income from their work, but how is this income generated?
You probably understand that musicians make money from ticket sales to live performances and related merchandise, but you may not know how artists earn income from individual songs. This is where performing rights organizations (PROs) come in.
PROs are companies that manage libraries of published music from musicians, bands, composers, and other musical artists. They create contracts with all types of businesses to issue a wide range of licenses so that artists' intellectual property is used appropriately.
The money that PROs bring in from these licenses is distributed to the artists in accordance with intellectual property law. This helps artists protect their interests and make a living for their work.
Not all musical artists are signed on with a PRO, but many are. There are several small PROs, but the three major ones in the US (ASCAP, BMI, and SESAC) manage millions of songs across tens of thousands of recording artists.
Understanding How PROs Operate
Musicians, songwriters, composers, and other music performers or managers are professionals, and they are paid for their work.
A performing rights organization (PRO) helps music business professionals manage the rights and licensing of their work, so they can get consistent income from radio stations, television commercials, or film or stage performances that use it. These payments are called a performance royalty.
PROs collect performance royalties and distribute them to both songwriters and publishers. Any songwriter or publisher can sign up with a PRO and start collecting any royalties owed to them (minus the PRO fee).
PROs collect royalties for "public performances," which include songs that get:
Played on the radio.
Used in a film or video game.
Played live, by the original artist or a cover band.
Used in a commercial or TV show.
Played in a public space, including your business.
Royalties are collected by PROs, and this money is organized on cue sheets so it can be distributed evenly. A cue sheet is the name of a document that outlines any songs used, when they were used, how much of the songs were used, and who used them.
All this information helps credit the artist. Any business, of any kind, that uses an artist's song must fill out a cue sheet, so royalties can be appropriately distributed.
The two biggest PROs in the United States are ASCAP and BMI. SESAC is a major international PRO, focused on European artists but operating in many countries.
As a business owner, you may encounter other PROs in Canada or other countries, or you may need to work with smaller PROs like GMR. Many of these work similarly ASCAP, BMI, and SESAC, so knowing how to engage with these three largest PROs can help you work with others to negotiate contracts and pay licensing fees.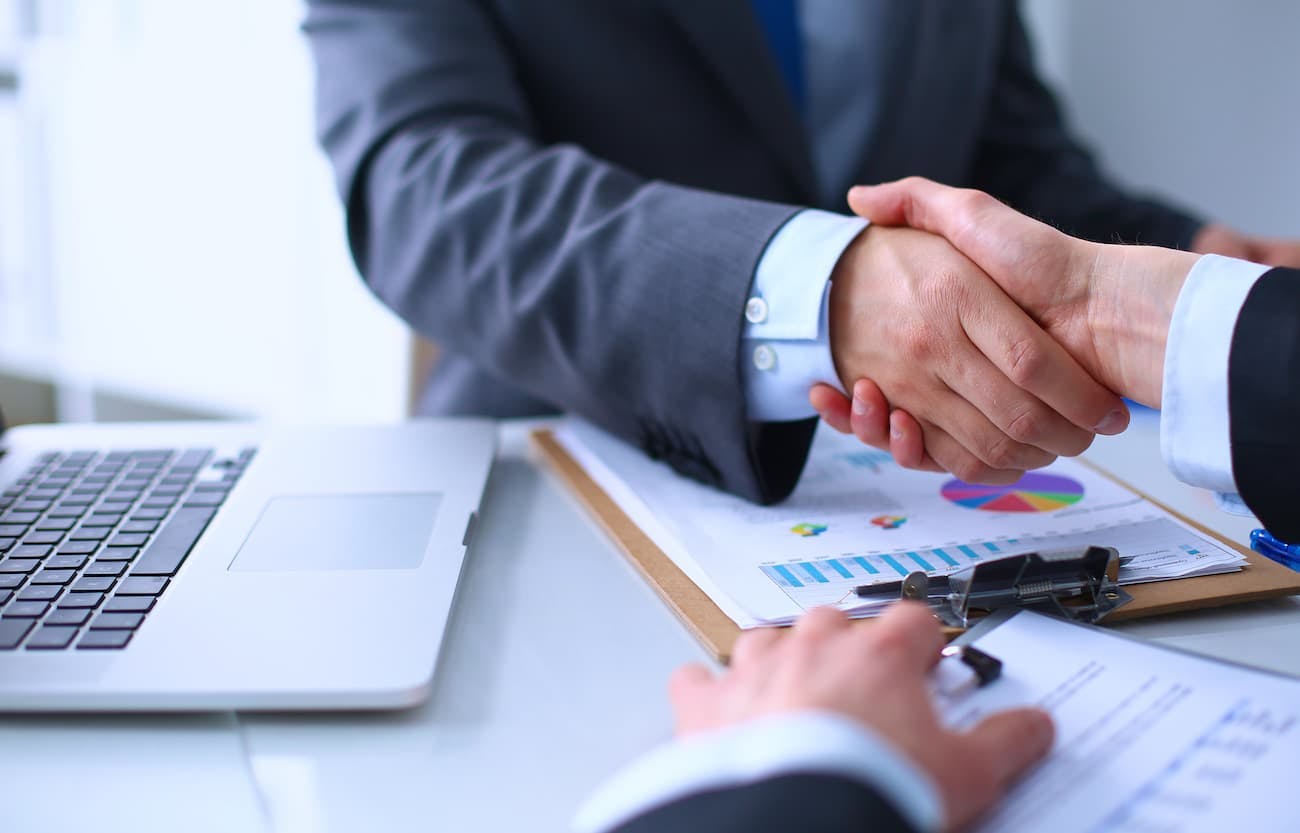 | | Business Structure | Membership Cost | Music Catalogue | Number of Member Artists | History |
| --- | --- | --- | --- | --- | --- |
| BMI | Nonprofit | Free to artists; $150 to publishers; $250 for companies | 17 million songs | 1.1 million musicians and composers | Founded in 1939 to protect new music like jazz, blues, and country |
| ASCAP | Member-owned nonprofit | $50 for new artists, no annual dues; self-renewing membership | 10 million songs | 735,000 member artists | Original U.S. PRO, founded in 1914 alongside copyright laws |
| SESAC | For profit | Varies | 1 million songs | 30,000 members; intentionally remained small and is invitation only | Founded in 1931 to protect new music and ensure artists make a living |
Broadcast Music, Inc. (BMI)
BMI stands for Broadcast Music, Inc., and it is the largest PRO in America. They are a nonprofit organization with one of the most comprehensive available catalogues. They boast more than 17 million musical works from over 1.1 million songwriters, composers, and publishers.
The company was founded in 1939 to protect the public and recorded performances of artists in new musical genres like jazz, blues, and country. BMI still proudly protects new music artists and styles to this day.
Songwriters can join BMI for free, whereas publishers must pay $150, and companies are charged $250. As a business owner, you can get a blanket license for the entire BMI catalogue, giving you access to popular artists like Shakira, Taylor Swift, Dolly Parton, and Sam Cooke. You pay to access 17 million musical works in a catalogue that grows all the time.
As a licensing organization with a massive music catalogue, BMI works hard to bridge the gap between companies that need music and the musicians who produce popular or appealing songs. BMI has services geared toward a range of businesses.
Although their focus is on the U.S. and North America, BMI works internationally, so their understanding of copyright issues around the globe can benefit licensees. They also focus on how music is used on new technologies, from phones and tablets to games and streaming.
American Society of Composers, Authors and Publishers (ASCAP)
One of the original PROs, American Society of Composers, Authors and Publishers is widely known as ASCAP.
ASCAP is the most established and longest-serving PRO, launching back in 1914. Additionally, it's the second largest PRO in the U.S., working with a library of over 10 million works. They launched as a not-for-profit organization to protect members' copyrights for public performance, including on radio and television broadcasts, live performances, and other opportunities.
Like other PROs, ASCAP collects membership fees from businesses that want access to their large catalogue and distributes this money back to member artists as royalties.
Since its inception, ASCAP has protected musicians and composers in a wide range of genres. Some popular artists and musicians ASCAP looks after are Stevie Wonder, Leonard Bernstein, Beyoncé, Katy Perry, Justin Timberlake, and Ariana Grande.
Unlike SESAC and BMI, ASCAP is owned by its members. ASCAP's Board of Directors is made up of artists represented by the company, who are nominated every two years. The organization collects more money for royalties for their artists, and they collect more international royalties than the other PROs.
If you are a musician, writer, or composer, being a member of ASCAP makes a lot of sense. Best of all, there is a one-time joining fee of $50 for new musicians, but no annual dues after that.
There are over 735,000 artists who are members of ASCAP. While the ASCAP catalogue may be smaller than BMI's offerings, this is still a wide range of music options, including many of the most famous performers in modern music. Your membership will self-renew if you do not terminate it, but the organization offers a lot of information on how payments are distributed and your payment is calculated.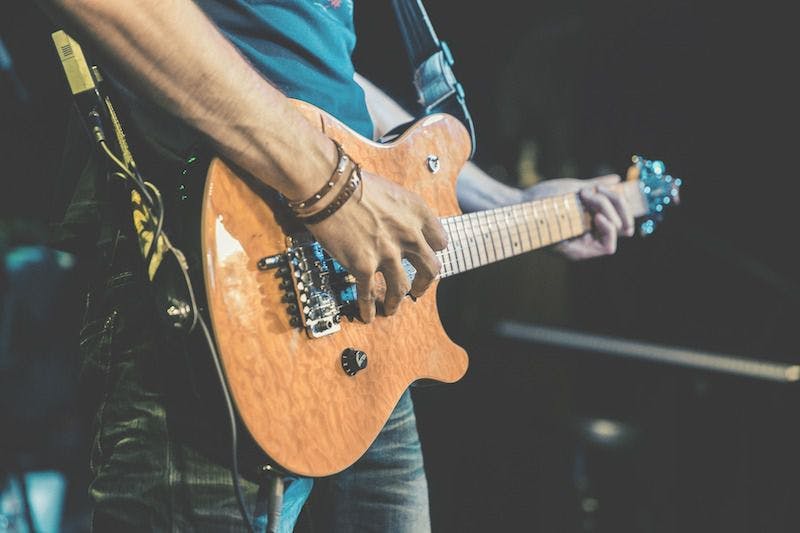 SESAC: History & Benefits
SESAC is the only PRO that operates for-profit rather than a nonprofit basis like BMI and ASCAP. The company was founded in 1931, and the SESAC catalogue has remained small, with 30,000 members and about 1 million songs.
This means that SESAC can focus on their exclusive catalogue, with famous artists including Bob Dylan, Adele, and Mumford & Sons. It also means that their profits aren't siphoned back into the company as much as they would be with BMI and ASCAP. This may indicate that they spend less money improving their services and the music industry for their members.
Additionally, SESAC is invitation-only, so it isn't easy to join. This organization goes only by its acronym since it stopped using the full name in 1940.
Again, they may charge you, as a business, more for their catalogue than other PROs since their focus is collecting income and distributing it to their artists. That being said, if you are an artist, this can be a benefit. The organization fights for your licensing rights so you can make more money.
Although SESAC is difficult to join, it offers several benefits, including these:
An option for artists to get monthly radio royalty payments (as opposed to the standard quarterly royalty payments)
10% discount at Bertleemusic.com
10% discount at Sprint
Discounts for airport parking
Discounted Nero Multimedia Suite 10
Discounted rate on CMA's Sterling persons membership
15% discount on the first year at Songtrust
20% discount on the legacy learning system
33% discount to American Songwriter magazine
90-day free Musician Atlas online account
The biggest reason to sign up with ASCAP, BMI, or SESAC is to access the royalties you deserve. Any time someone streams or performs your song in a public place, you could be eligible for payment. Any time your music is played on the radio, it becomes money in the bank.
But, this only happens if you, as an artist, publisher, or composer, work with a PRO.
Cloud Cover Music Is Your Music Copyright Solution Without Stress
Although each PRO is a unique, separate business, they often have overlapping catalogues. Many of the most famous artists work with two or three PROs at a time, so their music can be more widely distributed. This may make it seem like you, as a business owner, can become a member of just one and still get the specific music you want, which is not entirely true.
Modern pop music and some other genres work with multiple songwriters. While there may be one performer or one band performing a specific song, there could be as many as 10 people behind the scenes, writing lyrics and music. The composers and writers of a song may not work with the same PRO. Some writers may work with one, others may work with a second, and the performers may work with a third, or all three of them.
None of the performing rights organizations collaborate for crossover on their catalogues. If someone has a license with them and only them, you need to pay the PRO to use that song. This means it is important to pay for access to all three of these major PROs. This covers your bases and ensures you are not violating any copyright laws if you play music for your business.
However, this can get pricey for you as a business owner, especially if you are a small or new business. What you thought would be a simple subscription to one performing rights organization quickly escalates to three subscriptions. There's a better solution.
To make this as easy as possible for business owners, Cloud Cover Music works with several major PROs while also providing you technological access to a large catalogue. Cloud Cover Music works like Spotify or Pandora, providing a large catalogue that you can stream with our specific service.
We specifically focus on your company's needs for music licensing, whether you need background music to create ambiance for your store or foreground music for a commercial you filmed. By collecting everything in one place, Cloud Cover Music is convenient for you, ensuring you are within copyright laws without stressing too much over these details.
With three different plans available and various levels of business-focused features, Cloud Cover Music handles the specifics, so you can easily and legally stream music in your place of business for a reasonable cost. Try our business music service free today and see how we can amplify your business!