Just as you wouldn't steal products and put them up for sale in your business, you shouldn't steal music from the people who make it.
Doing so is not only unfair, it's illegal. Each time you play a song without permission and break copyright law, you could get sued, fined, or both.
It's vital for you to have a relationship with performing rights organizations (PROs). There are three main PROs at work in the United States are BMI, ASCAP, and SESAC. You could solve your licensing issue with a blanket license issued from these music licensing organizations. Or, you could consider joining forces with a lesser-known PRO or with a company that negotiates PRO relationships for you at a low monthly cost.
In this article, we'll walk you through all of your options, so you can make an informed choice that is right for your business.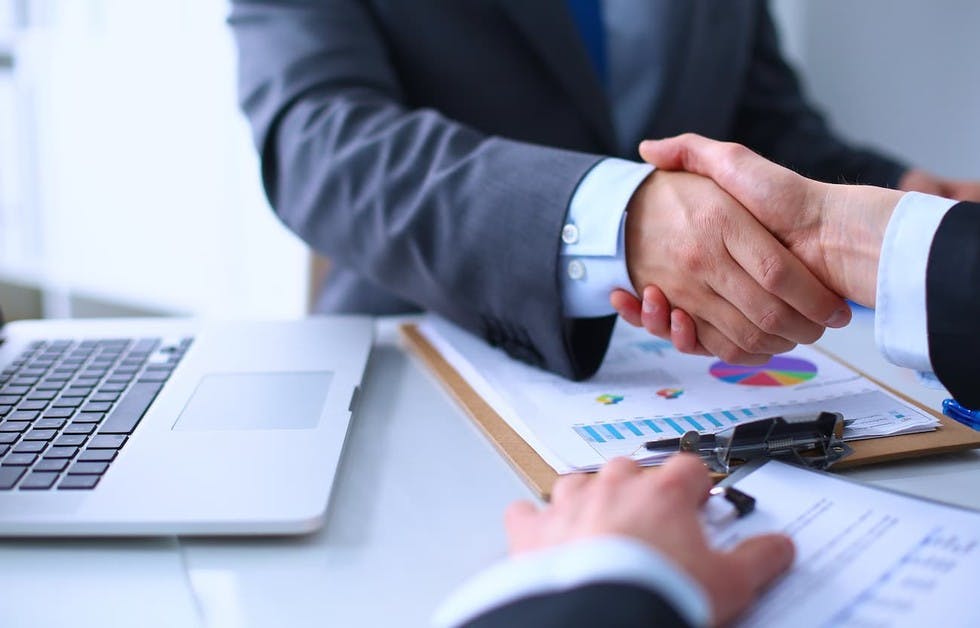 ASCAP defines a blanket license as an agreement between a PRO and a business, allowing that business to play any item within that PRO's library. Rather than submitting playlists and getting permission to play each song on that playlist, a business can work on one agreement to play absolutely anything. In some cases, it is the most efficient way to work with a PRO. With one contract, you are protected.
The trouble comes with understanding that library.
As BMI points out, holding a blanket license with one PRO does not give you permission to play music that exists within another PRO. If you played a song with an ASCAP streaming license and another song licensed with BMI, you'd have to pay both ASCAP licensing fees and BMI licensing fees. That means you must stay in close contact with the PRO you've partnered with. If everyone involved with a song moves from one PRO to another and you play that song, you could be in violation of copyright law.
Monitoring changes is a little easier than it used to be. Back in 2016, the Justice Department ruled that ASCAP and BMI were required to issue full licenses to songs in their respective libraries even if they didn't fully represent the songwriters who worked on that song, says the Los Angeles Times. That means a blanket license with full access to a library should protect you if a songwriter of a piece in that library is represented by another PRO, but the rest of the creators work with your PRO.
---
Even so, having a blanket license with just one PRO (such as ASCAP, BMI, or SESAC) leaves gaps in what you can play, and it requires diligence on your part to ensure that you are only playing music from the right library.
---
That's why many business owners opt to have blanket licenses with all three major PROs. But even that may not be enough, as there are smaller PROs out there that may have the rights to some of the music for business you would like to play.
According to The New York Times, ASCAP and BMI licensing represents more than 95 percent of the songs available to businesses in the United States. But some publishers claim that they do not make enough money in their relationships, and that disquiet has allowed a few new companies to spring up.
One such company, Global Music Rights (GMR), was formed in 2013, according to The New York Times, and it represents songwriters, including members of big bands like:
Journey
Foreigner
Soundgarden
Fleetwood Mac
GMR also represents big standalone names, such as Drake, Bruno Mars, John Lennon, Prince, and Pharrell Williams. Playing music protected by GMR could land you in big trouble without a license to do so.
SoundExchange is another smaller PRO. According to Digital Music News, this organization represented a little more than 28,000 individual rights holders during the first half of 2018. But those numbers rise each year, the article says, and the payouts increase as well.
---
If artists are hoping to switch PROs due to low payouts and an inability to make money, a small company that promises to fix the issue could be incredibly appealing. That could mean that SoundExchange might grow to be a major player in the coming years.
---
The benefit of working with a smaller PRO like this and getting a blanket license from them involves efficiency. If the catalog is small, you won't have to worry about difficulties with memorization. You will probably learn quickly just how many songs and artists are safe for you to play. But the catalog could be limiting.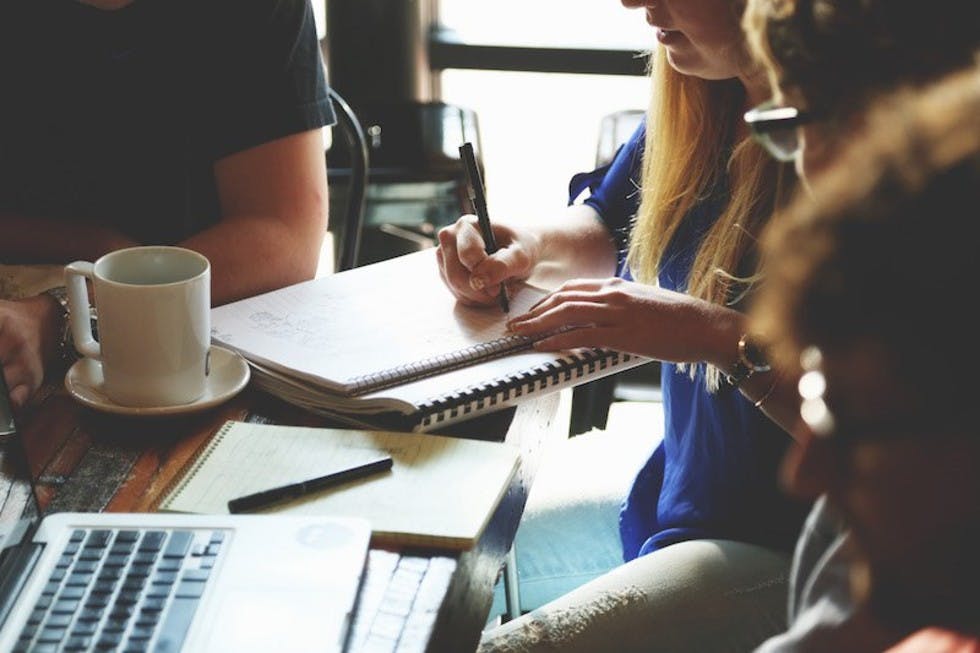 Canadian companies have two options to consider, and they are different than those available within the United States. The way these two companies are structured means that it is likely that Canadian companies will need connections with both companies in order to be fully protected.
Re:Sound is the first company to know about. According to the organization's website, a key part of this group's mission is to license businesses to use music, and the organization boasts about conducting "extensive outreach" to businesses. If you operate in Canada and have been receiving letters about your use of music, it is likely those letters came from Re:Sound.
SOCAN is the second company to know about, and according to this organization's website, it is quite different than Re:Sound. While Re:Sound represents songwriters, composers, and publishers, SOCAN represents the people who performed in and recorded the music.
---
In order to play music for your business, you would need one relationship to protect you from lawsuits related to the composition of the piece, and you would need another relationship related to the performance of the piece. Break one, and you could get sued.
---
Both of these organizations offer blanket licenses, and they cover all of the music available in Canada.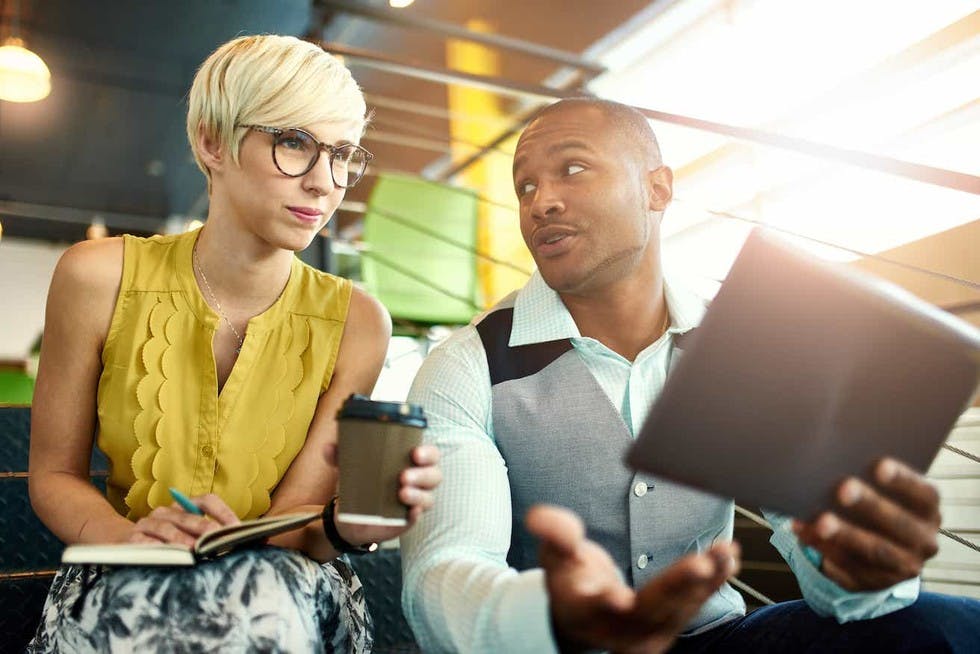 If working with a PRO sounds confusing, you're not wrong. In order to get full protection for the music you want to play, you might need to spend hours on negotiations and compliance. And even then, there are times when you won't be protected. The costs such as the BMI music license cost can also add up as you include more and more of these PROs and blanket licenses.
---
Some businesses have spotted this need, and they have developed services that combine the power of playlists with the legal compliance of contracts. Signing up with them means accessing music that has been made for your business without worrying about whether the songs you play are legal for you to play.
---
One of the oldest companies offering this type of service is Mood Media. This organization hires musicologists to design music programs, so they claim their curated programs offer a better mix of songs without much customization on the part of business owners. You can even talk with a musicologist and ask for a playlist that meets the needs of your specific business based on your business objectives. The songs are delivered via an app, giving you control over the selection and pacing.
Companies that once offered music for consumers are also leaping into the business market. SiriusXM, for example, was once known for music that played in cars across the country. Now, the company offers a Music for Business program with 30 channels made for business. There is no customization allowed for these channels, as they run from a satellite. There is no skipping on SiriusXM for Business, and you can't add songs to a playlist. But the price point of $24.95 per month could be attractive to businesses that don't want to spend a lot of money and aren't concerned if the variety isn't exceptional.
Soundtrack Business is the professional arm of Spotify, made to help people take a personal experience with the platform and extend it to their customers and colleagues. The pricing for this system is comparable to SiriusXM, but the program offers quite a bit more flexibility. You can create a channel via Spotify and ask the algorithm to add similar music for variety, or you can tap into the app with ideas about your audience, the energy level you want, and the ambiance you are trying to deliver. This allows you to find playlists that will work without requiring you to build one from scratch. People very familiar with Spotify might enjoy theSpotify for Business interface quite a bit.
Our company, Cloud Cover Music, offers one of the lowest monthly rates out there. Our rates start at just $17.95 per month, and we don't require a long-term contract to lock in that low fee. We also use an app system that allows you to control the music on your channel, so you can skip what you don't like and add in what you do. And we are always improving the app with new features based on feedback from customers just like you.
What Should You Choose?
The music selection you choose is personal, based on your budget, your audience, and your goals. But remember: You must make some sort of arrangement before the first note of music starts playing.