Music at sporting events is integral to the overall experience, but in order to use music legally at these events, you will need permission. 
Any public performance of music, whether it is by a band, a DJ, or over the loudspeakers, requires permission from the holders of the copyrights for the musical work. You can obtain the permission directly, get a license through a PRO (performing rights organization), or use a professional streaming service with business rights that already has the licensing covered.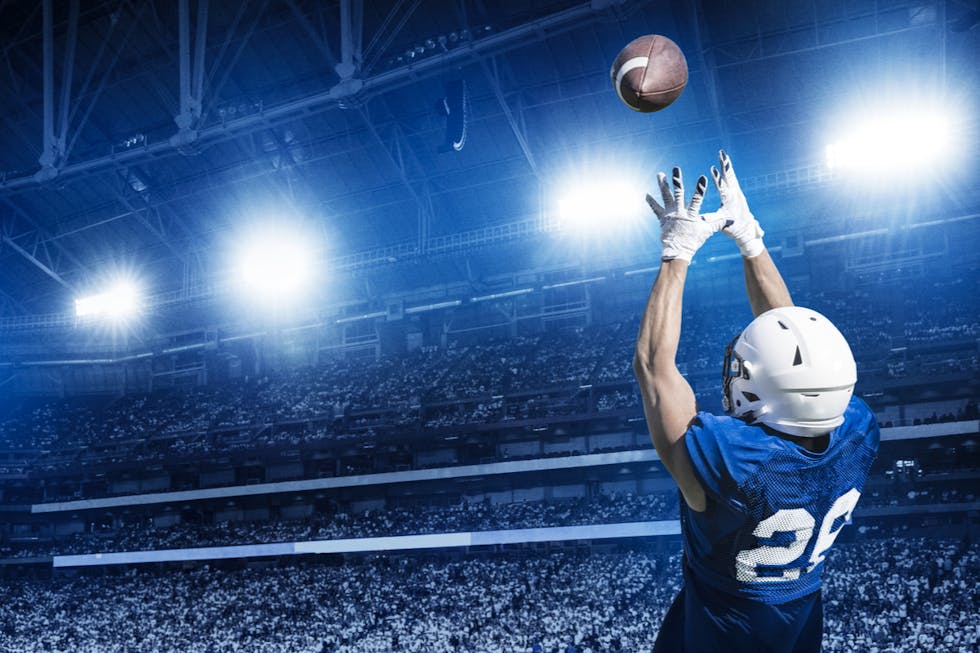 Is It Legal?
It is legal to play music at a sporting event as long as you have permission from the holders of the copyrights first. 
Music is copyright protected by both a master use license that is for the sound recording and by a composition license covering the musical composition and lyrics. 
According to U.S. copyright law, anytime music is played or performed in public, you need permission from the holder of the copyrights for this music, which is often the songwriters, composers, musicians, publishers, or record labels. 
What Kind of License Do You Need?
You will need a special kind of public performance license to play or have copyrighted music performed legally at a sporting event. 
You can obtain this license from one of the main PROs, such as ASCAP or BMI. Each of these organizations represents a wide range of music artists and recording labels, and contains a vast library of songs. 
With ASCAP, you will need a Sports and Competitive Events license to use music within their library. With BMI, professional sports will need a Professional League Music License. If you want to use music contained in each of these libraries, you will need both licenses. 
You will pay the PRO a fee directly for access to their music and the ability to play songs from artists they represent at your sporting event.
Does the Band Need a License?
Any use of copyrighted music requires a license, and many bands will have their own license to perform cover songs in public. You cannot count on this, however. 
It is the responsibility of the host of the venue to have a public performance license. It is the responsibility of the business to have the license, and it is up to you to ensure that the music is being played legally. 
If the band ends up not having a license, as the business hosting the event, you can be held liable for copyright infringement.
Best Places to Get Music for Your Sporting Event or Business
There are several options when it comes to obtaining legal music for sporting events. You can do so with a license from one of the major PROs, such as BMI or ASCAP, or you can use a professional service licensed for sporting events.
---
If you're simply looking for a subscription-based service that will cover music for business (not live music or sporting events), the following services will cover you: