How big is your business? If you're operating out of a 2,000-square-foot location (or 3,750 square feet for eating/drinking establishments), you can play a radio without a license as long as you don't charge admission.
Is your business bigger? As long as you don't use more than six speakers, you can play radio through them. 
If your location is larger, or your acoustics are so challenging that you need a lot of speakers, you need a license to stream radio. Businesses like this often form partnerships with streaming companies so they can play custom playlists that are just right for their patrons.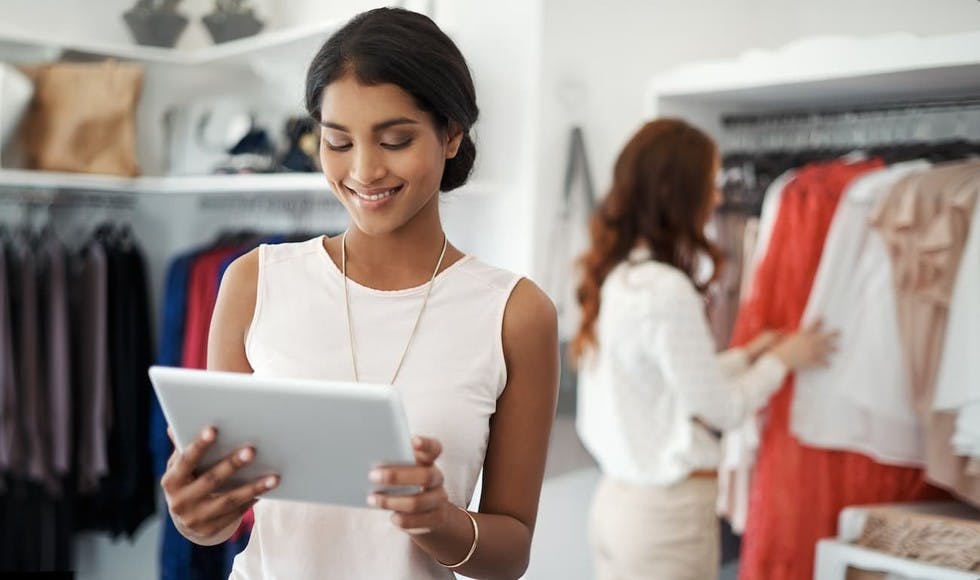 Radio, Business, and the Law
People who create and/or record music have legal rights. Those rights can involve payment when the music is used, and they can involve protections that keep businesses from using the music improperly. Typically, when you prepare to play music as part of your business, you form a connection with performing rights organizations (PROs) who collect fees on the behalf of those who hold a copyright.
---
PROs implement and enforce copyright law, and there are very few exceptions for traditional recorded music. If you play music from a tape, CD, or streaming service, you typically must pay a copyright fee.
---
But there are exceptions for some types of radio, played with some types of equipment, in some types of rooms.
A Question of Size
The copyright law exceptions begin with size. According to the National Federation of Independent Business, clear radio exceptions only apply to businesses that are smaller than 2,000 square feet (or 3,750 square feet for eating or drinking establishments). If your building is this size, you can play radio without a license as long as you don't charge admission of any kind.
If your business is larger, you can play radio as long as you don't use more than six speakers. If you use more than six speakers (which is a distinct possibility if your business is very large), these radio exceptions do not apply to you.
In essence, these laws are designed to help people who run very small businesses who might like to turn on a homestyle radio and play tunes from time to time. A typical business owner who falls into this group brings in a traditional radio, rather than installing a sophisticated sound system, and this person just plays radio to pass the time.
This model is typical for the following types of businesses:
Antique stores
Corner bars and coffee shops
Nail salons
Pet food shops
Business owners who follow this model would need to be mindful of expansions. If their businesses grow substantially larger, they may need to adjust their licensing strategy.
Businesses that grow larger may also take over adjacent space, and that can mean playing music in multiple rooms. According to ASCAP, the radio exception does not apply if the music is transmitted from one room to another. That means pushing music from one building to another (via Bluetooth speakers, for example) would be a violation of the law.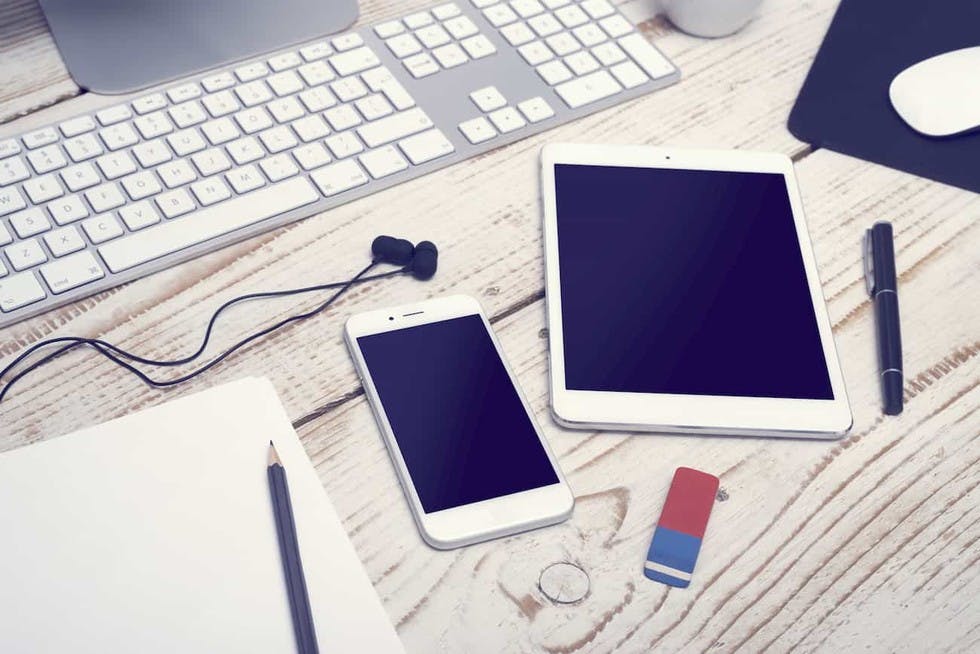 Internet Radio Is Not Protected
Radio has undergone a huge transformation in recent years. In addition to playing music through the traditional airwaves, artists can also touch audiences via the internet with streaming music channels.
---
While these channels might seem similar to a user, they are not similar in the eyes of the law. While there are exceptions for streaming traditional radio, which allow you to play that radio without a license, there are no such exceptions for internet radio.
---
As the Palo Alto Area Bar Association points out, this is a contentious part of the law, and it is possible that a business owner could claim that the same exceptions apply to traditional radio and internet radio. But this approach is risky and leaves business owners open to lawsuits. Business owners who want to be sure that they are complying with the law will not follow this path.
Risks Associated with Radio
While the thought of having an exemption that saves you money could leave you jumping for joy, there are real risks involved with radio.
Your traditional radio may also include CD players and ports for MP3 players. You may be tempted to switch to these other players from time to time, and each time you do, you could be subject to fines associated with breaking copyright.
---
In addition, you have very little control over the content that comes through a radio's airwaves. At times, a radio programmer's model conflicts with yours.
---
For example, according to The New York Times, two New Jersey radio hosts admitted that they used "humor and sarcasm to make a point" during their show, and in one instance, they made derogatory comments about a prominent person based on that person's heritage.
If you play something in your business that offends your customers, your employees, or both, that could have a severe impact on your reputation. In some cases, it might leave you open to lawsuits. You must choose your program carefully, and you must monitor the content constantly. That could be almost as much work as negotiating a contract.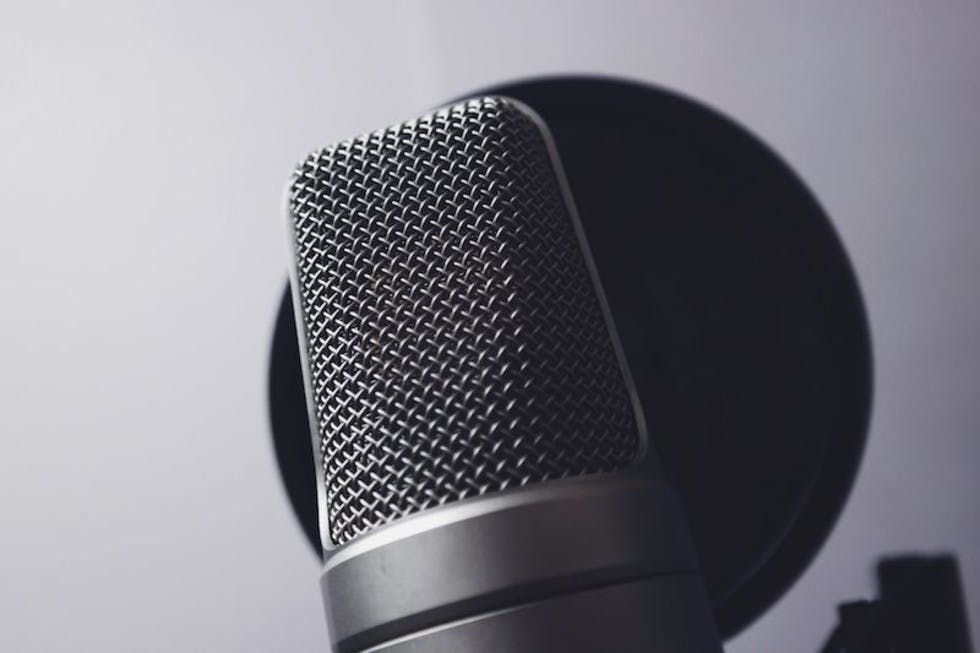 A Better Option
At Cloud Cover Music, we offer music that is safe and appropriate for businesses large and small. We handle copyright issues, so you will not be subject to lawsuits and harassment from PROs, and we allow you to play our music through any sound system that is right for you. With our help, you can create the perfect playlist and share it at the right volume and at the right time for the people who matter most.
We would like to tell you more about how we have helped business owners just like you. Please contact us for a personalized price quote.
Does a business need a license to play the radio?
Very small businesses playing music through just a few small speakers don't need a license to play the radio. But larger organizations, or locations with challenging acoustics that need multiple speakers, can't play the radio without a license. If you charge admission to enter your business, you'll also need a license to play radio.
Is it illegal to play music in my business?
Of course not! Even if you can't play the radio without a license, you can certainly entertain and delight your customers with music. Most larger companies form partnerships with commercial streaming companies. With these companies, you can create a playlist just for your customers, and you'll know you're sharing music without breaking the law.