If you've been researching performing rights organizations (PROs), you've probably heard of the big names like BMI and ASCAP. But if you stop your research there, you could be leaving your business unprotected. There is a smaller, but very powerful, PRO you will also need to know about.
Global Music Rights (or GMR) is making quite a splash in the PRO world, and if you play music from this PRO without paying for that right, you could be subject to a hefty fine.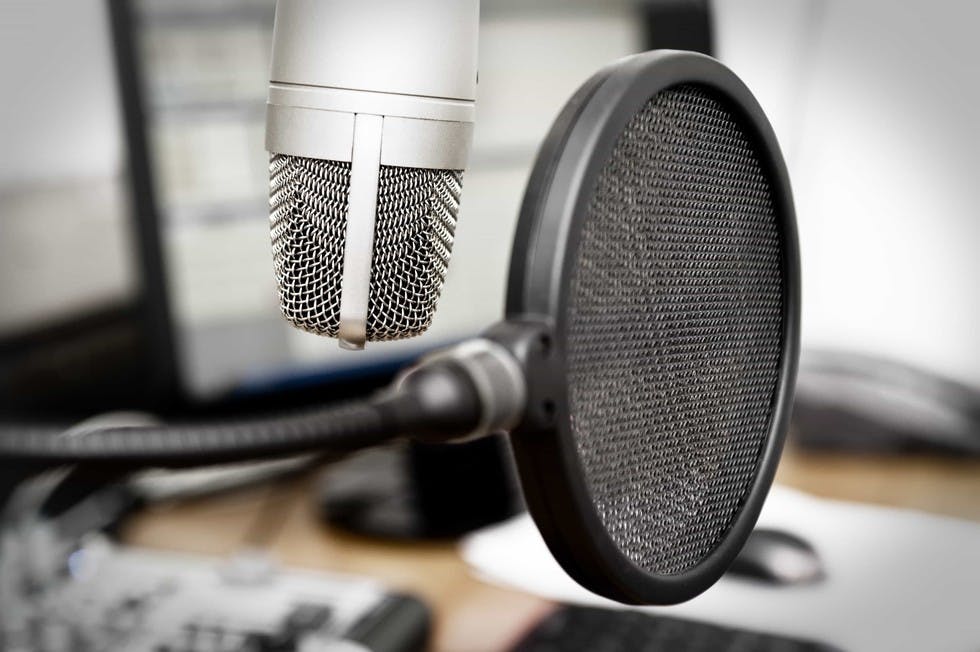 How Much Is a License & Is It Worth It?
In general, the process of getting a music license with a performing rights organization varies based on several factors, like which PRO you choose, the popularity or fame of the artist involved, the current copyright status of their music, and information about your business. The cost can range anywhere from $50 to $5,000 per song or artist.
GMR notes in their Frequently Asked Questions that they negotiate each contract individually with each music licenser, so they do not advertise their prices on their website. For example, smaller businesses are treated differently than larger businesses. Restaurants are treated differently than amusement parks, and franchised businesses are treated differently than single boutique stores.
You can get a good deal based on the size of your business and what you are able to afford. However, for some business owners, not knowing the financial impact of working with a PRO can be troubling, especially while trying to balance the budget.
What is GMR?
GMR, which stands for Global Music Rights, was founded in 2013. According to the company's website, this was the first PRO to be developed in the United States for nearly 75 years.
With technology changing how people access music, especially with numerous audio and video streaming services online, GMR argues that the approaches taken by older PROs are outdated. PROs like BMI and ASCAP have supported artists who publish their music in the United States for almost a century, creating a foundation for recorded music distribution to become a valuable revenue stream for musicians and composers. GMR is one organization that is updating this type of intellectual property protection for a new century.
This updated approach to music licensing has made GMR one of the top PROs in the United States, alongside original founding PROs like BMI and ASCAP.
The founder of GMR is a man named Irving Azoff. As a profile of the man in Variety points out, he has a long and varied business career. Azoff has:
Served as the CEO of two record labels.
Spearheaded Live Nation, a live-entertainment company.
Managed musical acts.
Been involved with the management of five companies at the same time.
With a resume like this, people expect Azoff to do great things within the PRO industry. Since he has worked in the music industry, his name inspires trust. Azoff understands copyright issues and licensing fees from the perspective of the artist relying on that income to make a living.
By serving a highly select client base, GMR can meet the needs of the artists in their catalogue and those of potential music licensers.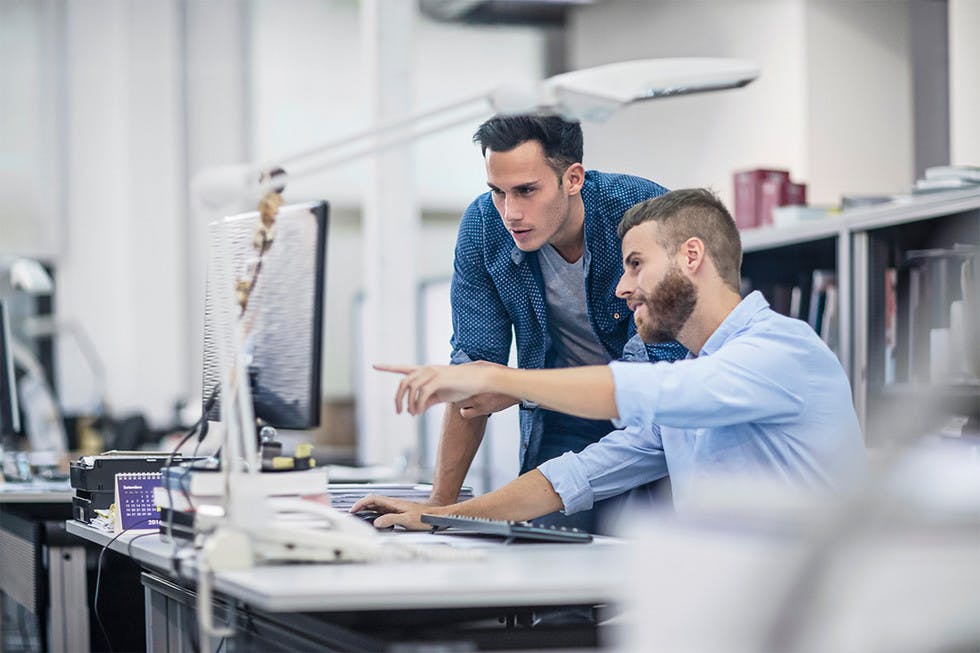 Which Artists Are With GMR?
Since GMR is a new player on the PRO scene, it is not surprising that their representation list is small. According to the Hollywood Reporter, the company has a library that includes only 74 songwriters and 63,000 songs. But those songwriters could arguably be considered some of the most important musicians available.
These are not obscure artists you have never heard of before. They are some of the most famous, influential, and original artists of the 20th and 21st centuries.
These are popular works that people want. Business owners like you naturally want to play these songs since they are beloved by your customers.
GMR represents top talent, including these artists:
Bruno Mars
Bruce Springsteen
Dave Matthews
Harry Styles
Leon Bridge
GMR frequently signs artists, and sometimes, the company poaches artists from other PROs. In January 2017, for example, GMR obtained performing rights for songs by Prince. According to Music Connection, the Prince estate was swayed to make a switch due to the heightened customer service and control the company offered when compared to other PROs.
GMR vs. Other PROs
GMR is one of the top performing rights organizations in the U.S. today, but it has reached this peak using different methods than other PROs. For example, GMR invites their members, meaning it operates more like some European PROs than traditional U.S. PROs like BMI. This means their catalogue is smaller, but the represented artists are chart-toppers who are in high demand.
GMR also focuses on customized solutions for their artists using the latest technology. Other PROs offer a range of models for contractual negotiations, but they rarely customize options for artists or licensers.
---
Financial Details You Should Know About
How to Contact a PRO to Negotiate a Contract
If you want to play music that exists within the GMR library, you must have an agreement with GMR before you play that music. The agreement usually specifies the kind of library access you have, the genres of music or artists you can play, and how much you will pay for that access per month or per year.
An agreement with GMR is just an agreement with that organization. If you want to play music from the library of a different PRO, you will need a different agreement to play that music. You will pay GMR for access to their library while paying another PRO a different amount for access to their library.
It can be tempting to simply skirt the law and play the music you want since licensing fees can stack up and become expensive. This is a risky tactic.
Failing to negotiate a contract means you are legally required to pay licensing fees to the PRO as well as additional fines and penalties for violating copyright law. GMR can send scouts into the community, looking for instances of music being played without permission. If someone from the organization walks into your bar and hears Bruno Mars coming from your loudspeaker, you have been caught.
What Happens if You Violate Intellectual Property Laws?
When a PRO's agent discovers you have been illegally playing unlicensed music, the first thing the PRO will do is send you a letter informing you of the violation. Letters typically specify when you were caught playing music you are not authorized to play, how much you owe, and how you can sign up for a contract. If you ignore these letters for long enough, you will be taken to court.
GMR does not base their letters on their individual rules, but on intellectual property rights outlined by laws in the United States and, sometimes, internationally. These letters inform you that you are in violation of the Federal Copyright Act. They have the right to send these letters, and a court will back them up.
As Purdue University points out, a copyright infringement case comes with penalties built into the law. If you lose a case, you will be required to pay:
Somewhere between $200 and $150,000 for each piece of work you played without permission.
Court costs and attorneys' fees for GMR.
Your own attorney's fees.
License fees if you want to continue playing the music.
How GMR Simplifies the Licensing Process
On the company's website, GMR claims that they strive to make licensing simple. They offer blanket licenses that allow you to play all their music in their library for one fee rather than requiring you to negotiate a fee for each individual song.
The company does not, however, make pricing for blanket licenses transparent. For companies to determine how much a license will cost, they must answer several questions about the size, type, and use of their business.
An algorithm determines how much the license will cost, and this cost can vary dramatically from business to business based on size and income. For small, new or boutique businesses, this licensing fee can seem like too much, even though you are paying for access to some of the most popular artists and songs right now.
The fees you pay are made to support the people who create the music you love. But there is no way to determine how much of your fee goes to the musicians, songwriters, and other experts who create the tunes. GMR does not make that information public.
Another Way to Play the Music You Love
While scrolling through the GMR playlist, you may see many familiar faces, and you may be tempted to form a contract with this organization and pull from their list of songs while ignoring all others. With one contract, you might think, you will get the music you want without a lot of hassle.
While you certainly could do this, the logistics might get tricky. You will need to monitor the list of GMR artists on a regular basis to ensure you aren't playing songs you are not allowed to play. You will need to keep your music locked down, as adding any kind of variety to the tunes you play could bump you out of compliance. That might mean relying on CDs alone, which makes management manual.
We offer a better way. At Cloud Cover Music, we have a firm relationship with GMR, meaning that we can offer you music from their catalog. Our library also includes music from other PROs, so you will have plenty of choices when you are selecting music for your business.
You won't have to manage your playlists for compliance. We will do that for you. And we offer some of the lowest licensing fees in the business with no need for a long-term contract. We would love to tell you more about what we can offer. Please contact us today and find out how to sign up for a free trial.