If you use Facebook for posts, videos, and ads, you already know its value as a large media platform viewed by billions of people every day. You can improve all of your activity on Facebook with music.
Facebook Live, videos, and ads can all benefit from music to entice viewers and keep them engaged and interested in your content. When posting to Facebook stories or uploading a recording of a concert, there are no limits on music, and Facebook encourages musical expression.
Live broadcasts, longer clips of music, and ads have different rules. You will need to make sure you have the rights to the music you are using for these purposes. If you are a business or an influencer, you need to either use music you have created yourself or music you have the rights to when posting content, including music on Facebook.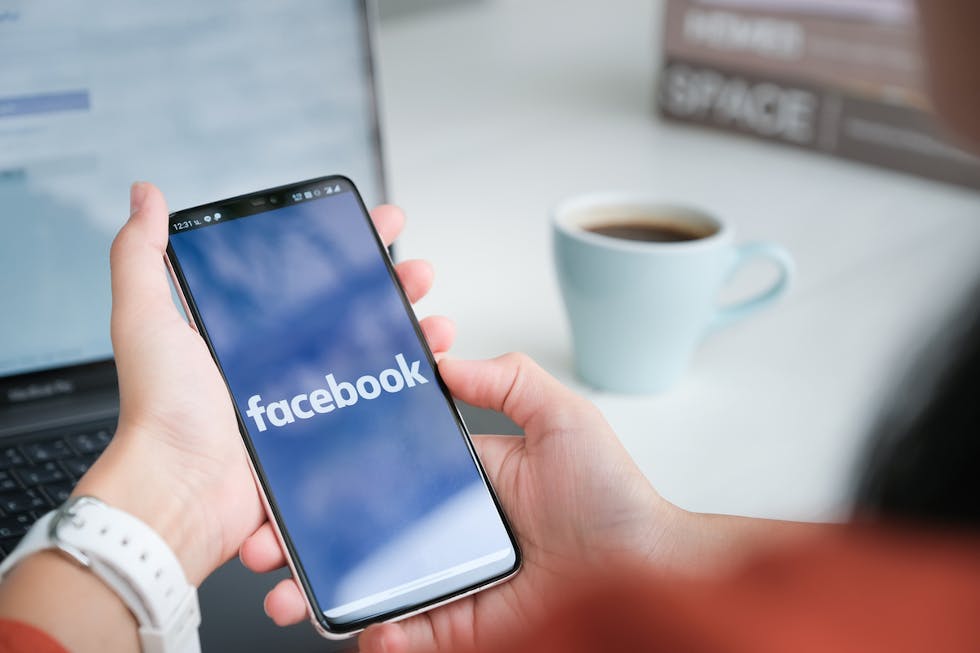 Where Can Music Be Used on Facebook?
Music can draw people in, elicit an emotional response, and help to create engaging content when used on social media. You can use music in the following places on Facebook:
Stories
Posts
Facebook Live
Ads
To use music in your story or post on your personal page, you can use music you have created yourself or videoed at a performance or concert. Small clips of music are also allowed. There needs to be a visual component to your post, and the music should not be the sole focus.
Longer clips of music that is copyrighted will need to be properly licensed for use on Facebook. Using music in Facebook Live posts, ads, or on a commercial or influencer page will require permission from the creator.
If you are doing a live video broadcast that does not adhere to the licensing agreements, your video can be muted, blocked, or interrupted, and you will receive a notification with options on how to proceed. To avoid interruptions, stick to the Facebook guidelines and use music you have the rights to.
What Is Copyright Music?
Any music that has been pre-recorded, published, and or released commercially is copyrighted. This protects the artists, producers, songwriters, and composers from other people using or making a profit off their creations.
Every popular song typically has two different types of copyrights: one for the musical composition and the other for the sound recording. The musical composition includes the lyrics and the music, and this copyright is generally held by the publishers and songwriters. The license for this is a sync license.
---
The sound recording is the actual recording of the song, including the music and the lyrics. This copyright is held by the musical artist and/or the record label. This requires a master-use license.
---
What Are My Music Options for Facebook?
There are a variety of options when using music on Facebook, including the following:
Legal use of copyrighted music: You can use copyrighted music as long as you have the rights to do so.
Royalty-free music: This is music that is generally contained in a catalog that you pay to access and is not subject to copyright laws.
Music you have created yourself: Any original composition you create can be used on Facebook legally.
Music from the Facebook Sounds Library: This is a collection of sound effects and tracks that can be downloaded and used for free on Facebook, as they own the content of this library.
Why You Want to Use Music on Facebook Videos & Ads
Music can improve advertising performance when used in Facebook ads. It can enhance recall of your product and ad, create brand recognition, and improve a customer's perception of your brand or product. Ultimately, the use of music can boost the effectiveness of your ad.
Music can often create an emotional response and connection with your audience. Therefore, using music in your Facebook videos can keep people engaged and encourage them to keep watching. It can also generate more shares and make your content more recognizable, relevant, and interesting.
---
If you want to use music on Facebook without going through the process to obtain the rights to copyrighted music, you have some options.
---
Royalty-free music can be obtained through a service for commercial use, such as Facebook Live and Facebook ads, for a fee. Often, these services are subscription-based, although there are options to buy tracks for this use as well.
Artists can also release songs as Creative Common Zero (CC0) content, which waives copyright interests to allow content to be accessible within the public domain. Often, sites containing CCO content will require that you give credit to the artist or composer who created it.
There are also websites that host permitted and patented content for use on Facebook for a price. This is typically less of a hassle or cost than contacting artists and publishers for a copyright directly.
How to Legally Use Copyrighted Music on Facebook & Avoid Copyright Violations
To avoid legal issues and copyright violations when using copyrighted music, you will need to obtain permission to use the music directly from the holder of the copyright. Keep in mind that there is often more than one holder of a copyright for a song. You will need both a master-use license and a sync license for most popular music, for example.
There are music rights organizations that can help you to locate the copyright holder for the song you wish to purchase the rights to, or you can go to the record label or producer directly. You will have to buy the licensing to use copyrighted music on Facebook legally.
Where to Download Legal Music for Facebook
For music you can legally use on Facebook without a copyright, you can use a service that contains a catalog of royalty-free or stock music. These services usually require a monthly or annual subscription, and you can then use the music as you need it. Some allow you to pay a one-time fee for specific tracks.
Examples of places to obtain legal music include the following:
Where to Download Free, Copyright-Free Music for Facebook
Beyond the Facebook Sounds Library, you can also obtain music for free without copyright for posting on Facebook here:
FAQs
Can I post on Facebook with music?
Yes, you can post music on Facebook as long as you follow the regulations and ensure that you have the rights to the music you are sharing.
What music can I use on Facebook?
In short, you can use virtually any music on Facebook as long as you obtain the legal rights to do so. Royalty-free and stock music do not require that you have a copyright license.
Where should I use music on Facebook?
Music can enhance the experience of your viewers and improve your visibility. It should be used strategically in Facebook Live posts and ads.
Are there free options for music on Facebook?
Yes, you can use music from the Facebook Sounds Library or a website containing a catalog of free and copyright-free music for use, often by sourcing the creator.