Fashion shows are crucial presentations for designers, who want their work seen by magazines, critics, and fashionistas around the world.
Designing a great fashion show not only means coordinating designers, models, and the runway space, but also creating a theatrical atmosphere. This means set design, lighting design, and sound design.
Getting great music for your fashion show or runway can be more complicated than you might hope. U.S. intellectual property laws protect musicians and composers, so you can pay one of these creative artists to play their songs at your show. More likely, you will pay a performing rights organization (PRO) to license published music. This can become expensive, and you may not know which type of license works best for a runway production.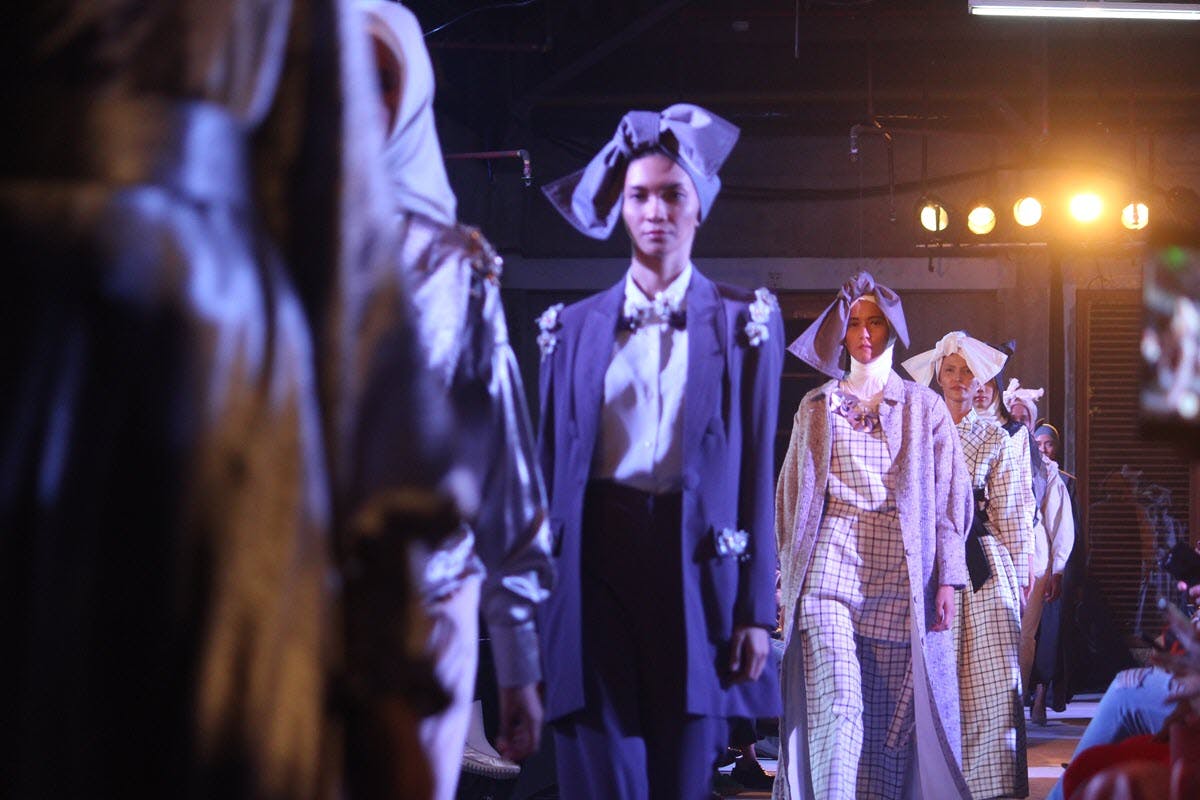 Where to Find Perfectly Designed Fashion Show Music
If you want to get music for your fashion show, you may consider some avenues other than contacting a PRO and paying for a music license. You might be able to get great songs through other types of licenses.
Royalty-free
Paying artists for their work is important, but if you want a simpler licensing deal with a musician or composer, paying once for a song using royalty-free licensing allows you to use the song in any setting any number of times after you purchase it. You can use the music not only for your fashion show, but in advertising for the show, online, or in your own playlists later.
These are some of the best places to find royalty-free songs for fashion shows:
EpidemicSound: After a free 30-day trial, you can sign up for commercial use of their curated playlists, recommendations, and downloads.
SnapMuse: A subscription service like EpidemicSound, SnapMuse provides many curated playlists, including several dedicated to fashion shows and runways.
TakeTones: This subscription service costs just $15 per month, allowing you unlimited music downloads. You can use their recommended playlists for consistent streaming or to discover great songs for your own playlist.
Public Domain
When copyright protection expires, a song, sheet music, or recording enters the public domain and is free to use in any application. While much of this music is from 1926 or earlier, there are many instrumental recordings now available. You can get public domain music here:
MusOpen: This service helps you find public domain music, including new tracks from new artists.
Public Domain Information Project (PDInfo): This service helps you find a range of songs in the public domain, including sheet music and recordings.
FreePD: This site offers many public domain songs by mood or genre, which helps you build a great playlist.
Creative Commons
This is a type of intellectual property license that allows a creator, like a musician or composer, to share their work to a wider audience for free, with certain designations like requiring credit if the song is used. The Creative Commons website lets you search for music, or you can use a service like SoundCloud, which curates playlists of songs licensed under Creative Commons.
Streaming for Business
Finding royalty-free, public domain, or Creative Commons music can take time that you need away from your production planning. You may also not get the trendy or popular songs you want to add extra zing to your runway.
Instead, getting a subscription to a service that streams music for business, like Cloud Cover Music, means you get the best songs without negotiating with a PRO. We do that for you.
---
Just like finding background music for a movie montage, finding the right background or foreground music for your fashion show requires some consideration.
---
What mood and tone do you want to set? Do you want the models to walk quickly or slowly? What feeling are the designers going for with their designs? You can incorporate all of this into different playlists.
Here are some recommended fashion show and runway playlists, which you can ponder as you design the rest of your show.
Ultimately, you'll have more options to help you curate the right fashion show or runway playlist when you work with a music streaming service like Cloud Cover Music.