Music can play a big role in both a funeral service and a memorial video or funeral slideshow. The right music can evoke feelings and emotions, help the audience remember their loved one, and even assist in moving through grief. Ultimately, music can create a powerful connection.
When choosing music for a memorial or funeral slideshow, you will need to make sure you have legal permission to use it. Royalty-free and copyright-free music can be used either for free or for a fee, depending on the music and where it is obtained from.
There are numerous options when it comes to music you can use legally in a tribute video that can then be posted or distributed.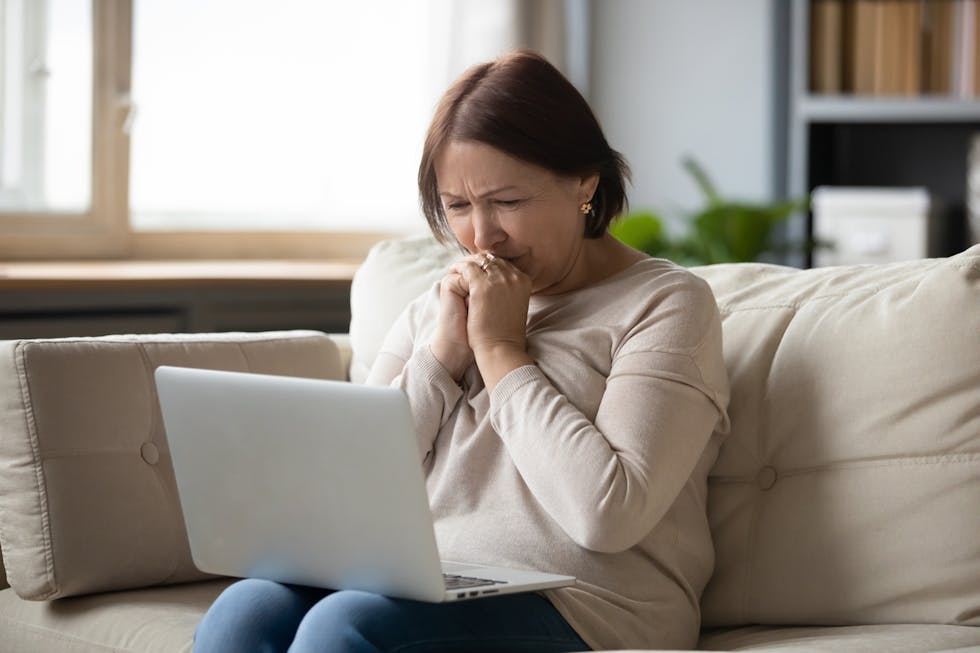 The Most Popular Funeral Songs
Funeral songs are often personal and chosen based on the preference of the family or as part of an individual's last wishes. Typically, about three to five songs might be played during a funeral service.
These are five of the most popular funeral songs:
'My Way' by Frank Sinatra
'Wind Beneath My Wings' by Bette Midler
'Somewhere Over the Rainbow' by Israel Kamakawiwo'ole
'Ave Maria' by Franz Schubert
'Time to Say Goodbye' by Andrea Bocelli and Sarah Brightman
Why to Be Sure You Use Legally Downloaded, Royalty Free, or Non-Copyrighted Music
Most popular music is copyright-protected, which means that to use it in a public space, such as a funeral, or distribute it on social media, you need to have permission to use it. When you make a memorial video for personal use and don't plan to share it, this is not as imperative, but if you plan to post the video or share it, you will need legal permission for any music contained in the video.
Obtaining copyright licenses can take some doing, and it can be costly. There are other options to legally download music, however.
Royalty-free music is music hosted by a service or provider that has the license already. You can download this music either for free if you credit the artist for the music or for a fee.
Pricing is often subscription-based, which allows you unlimited access for a monthly or annual fee. You can also often purchase one track specifically.
Additional options include copyright-free music, which typically refers to music in the public domain that was published prior to 1927, as the copyright licensing has expired. Many popular funeral songs are old enough for this to apply.
Where to Get Legal Music to Use for a Funeral Slideshow
Here are some options for finding legal music to download and use in a funeral slideshow:
How to Choose Music for a Funeral Slideshow
When choosing music for a funeral slideshow, consider the message you are trying to convey. Is this more of a sad tribute, or are you looking more for a happy celebration of life?
Music sets the tone and helps the audience to connect emotionally. It can also invoke specific feelings. It can be fitting to use music that was particularly meaningful to the person you are memorializing.
The music should fit the scene and remain in the background. Music should complement your project and not be a distraction. If you have narration, choose music that is instrumental so it won't take away from the writing or spoken word. The music should flow and help to create the atmosphere.
Instrumental Funeral Songs
Instrumental songs can work particularly well for a funeral or memorial service. Here are some top options:
'Canon in D' by Pachelbel
'Air on a G String' by Bach
'Adagio for Strings' by Barber
'Come, Sweet Death' by Bach
'Islands in the Sky' by Geoff Harvey
'Moonlight Sonata' by Beethoven
'Blue in Green' by Miles Davis
'Edge of Darkness' by Eric Clapton
'Your Hand in Mine' by Explosions in the Sky
'Last Train Home' by Pat Metheny
Songs Remembering a Parent & Grandparent
Some songs work particularly well if the person who has passed away is a parent or grandparent. Here are some good options:
'Song for Dad' by Keith Urban
'Fathers and Daughters (Never Say Goodbye)' by Michael Bolton
'I'll Be Seeing You' by Billie Holiday
'Sentimental Journey' by Doris Day
'Live Like You Were Dying' by Tim McGraw
'Supermarket Flowers' by Ed Sheeran
'10,000 Miles' by Mary Chaplin Carpenter
'Somebody's Hero' by Jamie O'Neal
'You Can't Lose Me' by Faith Hill
'Dance With My Father' by Luther Vandross
Songs Remembering a Young Person or Child
No death is easy, but memorial services for children or young people are particularly poignant. Here are some song options for this type of service:
'Tears in Heaven' by Eric Clapton
'In the Arms of an Angel' by Sarah McLachlan
'Fly' by Celine Dion
'If I Die Young' by The Band Perry
'Lullaby (Goodnight My Angel)' by Billy Joel
'You'll Be in My Heart' by Phil Collins
'Beautiful Boy' by John Lennon
'Streets of Heaven' by Sherrié Austin
'A Mother's Prayer' by K. Michelle
'Forever Young' by Rod Stewart
Songs Remembering a Friend
These songs work well for services that are remembering a friend who has passed:
'See You Again' by Wiz Khalifa
'I'll Be Missing You' by Diddy, Faith Evans, and 112
'Fire and Rain' by James Taylor
'Life Without You' by Stevie Ray Vaughn
'You Should Be Here' by Cole Swindell
'Gone Too Soon' by Michael Jackson
'I'll Remember You' by Thea Gilmore
'Never Get Over You' by Miranda Lambert
'Who You'd Be Today' by Kenny Chesney
'A Long December' by Counting Crows
Love Songs
These love songs are beautiful options for memorial services or funerals:
'My Heart Will Go On' by Celine Dion
'Lay Me Down' by Sam Smith
'How Long Will I Love You' by Ellie Goulding
'One Sweet Day' by Mariah Carey and Boyz II Men
'I Will Always Love You' by Whitney Houston
'Together Again' by Janet Jackson
'If Only I Had Known' by Reba McEntire
'You're the First, the Last, My Everything' by Barry White
'Angels' by Robbie Williams
'Take My Breath Away' by Berlin
Traditional Funeral Songs
Classic funeral songs have stood the test of time for a reason. Here are some of the traditional favorites:
'Bridge Over Troubled Water' by Simon and Garfunkel
'Funeral March' by Chopin
'How Great Thou Art' by Carrie Underwood
'Take My Hand, Precious Lord' by Elvis Presly
'Swing Low Sweet Chariot' by B.B. King
'When the Roll Is Called Up Yonder' by Dolly Parton
'I'll Fly Away' by Johnny Cash
'The Water Is Wide' by Peter Hollins
'Victory in Jesus' by Merle Haggard
'In the Garden' by Selah
Spiritual Songs
Whether or not the person who passed away was religious, spiritual songs are often a good choice for funerals or memorial videos:
'Amazing Grace' by John Newton
'Hallelujah' by Jeff Buckley
'I Can Only Imagine' by MercyMe
'You Raise Me Up' by Josh Groban
'God Is Love' by Marvin Gaye
'The Day Is Past and Gone' by Aretha Franklin
'His Eye Is on the Sparrow' by Gladys Knight
'Sweetest Name I Know' by Kirk Franklin
'Walk Around Heaven' by Patti LaBelle
'The Lord Is My Shepherd' by Mormon Tabernacle Choir
Upbeat Funeral Songs
Memorial videos are celebrations of life, and upbeat music can capture the joy of the person who is being remembered. Here are some upbeat options:
'Soul Limbo' by Booker T. & the MG's
'What a Wonderful World' by Louis Armstrong
'Bring Me Sunshine by Morecambe and Wise
'Heroes' by David Bowie
'Don't Worry Be Happy' by Bobby McFerrin
'You Are the Sunshine of My Life' by Stevie Wonder
'Bring Me Sunshine' by Morecambe and Wise
'Always Look on the Bright Side of Life' by Monty Python's Life of Brian
'I'm Gonna Live Until I Die' by Frank Sinatra
'Happy Days Are Here Again' by Ben Selvin and the Crooners
Songs for a Memorial Video by Genre
Sometimes, the person who is being remembered loved a particular genre of music, and this is the genre you want to use in the memorial video. Thankfully, there are good memorial songs in virtually every genre.
Rock
'Freebird' by Lynyrd Skynyrd
'Knocking on Heaven's Door' by Bob Dylan
'When September Ends' by Green Day
'Only the Good Die Young' by Billy Joel
'Fields of Gold' by Sting
Country
'Country Roads' by John Denver
'Ain't No Sunshine' by Bill Withers
'Can't Let Go' by Anthony Hamilton
'When I Get Where I'm Going' by Brad Paisley
'There You'll Be' by Faith Hill
Musicals
'Sunrise, Sunset' by Fiddler on the Roof
'Time Heals Everything' by Mack and Mabel
'Not a Day Goes By' by Merrily We Roll Along
'This Was Nearly Mine' by South Pacific
'Memories' by Cats
Alternative
'Wish You Were Here' by Pink Floyd
'Calling All Angels' by Jane Siberry and K.D. Lang
'Heaven Laughs' by the Hooters
'Slipped Away' by Avril Lavigne
'Pictures of You' by the Cure