A customer's relationship with a typical business does not last for long. Consider the patron of a fast-food restaurant. A customer could order, receive, and eat an entire meal in less than 30 minutes and be back to work before their lunch break is over.
Buying a car is different. According to Edmunds, it takes about four hours to complete an average car sale. That means your customers will be within the walls of your organization for a very long period of time. They will be with you for half of a standard workday.
Keeping those customers happy means providing them with food, drinks, and comfortable surroundings. It also means providing them with a soundtrack that is pleasant, so they will feel soothed and entertained during their very long visit.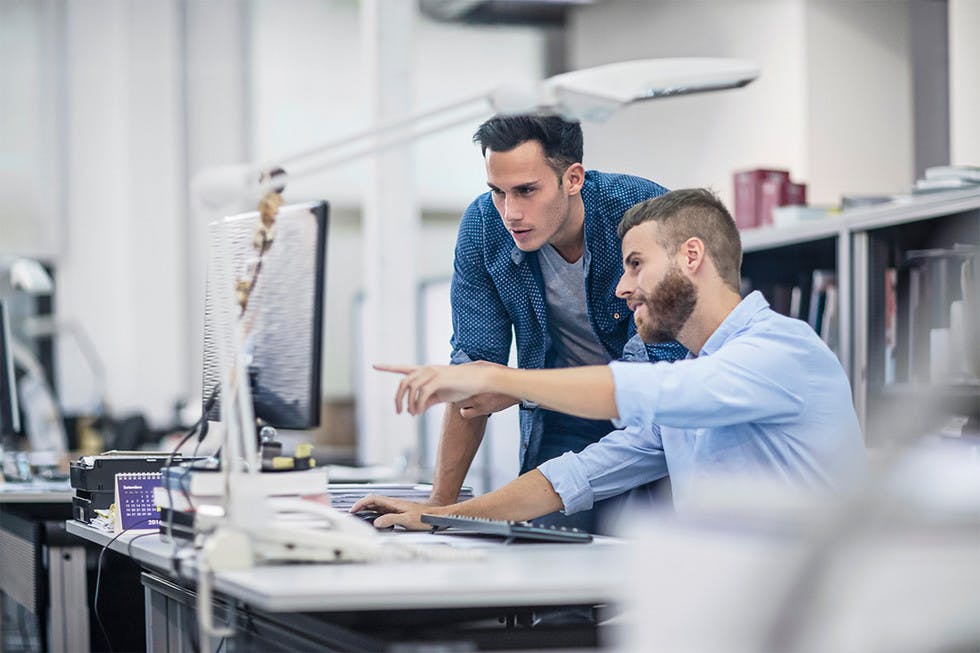 Chances are, consumers who walk into your showroom know a little about your brand already. After all, according to Accenture, 62 percent of consumers start the car-buying process online. They research models, discuss price, set up appointments, and more before they ever push open your doors and start a face-to-face conversation with you.
---
But that moment when they walk through the doors is vital for your brand. This is the moment at which you explain who you are, what you believe in, and what you offer your customers. You need to set the tone quickly, so consumers don't walk out the door and visit a competitor instead.
---
In addition, your customers may come to you with deep-set biases against you and the work you do. In a study performed by Gallup, 10 percent of respondents gave car salesmen low marks for honesty and ethics. Only people in politics and the media had lower scores.
Trust is absolutely vital when closing a sale, and trust can be built on affinity. If customers feel as though they know you and that you speak a common language, they might be more likely to do business with you and feel good about what you've done together.
Music is an exceptional way to express that affinity — but not all music will help. The right playlist for your car dealership will connect your customers with your brand and set the stage for the time you will spend together.
Choosing your music means diving into the persona of the customer you have now, and comparing that persona to the customer you might like to have. For example, if your dealership is about to pull in a series of cars that are tech-enabled, affordable, and energy-efficient, you might be interested in attracting consumers who are young, technologically advanced, single, and eco-conscious.
These are terms that could be used to describe millennials, and attracting them to a car dealership is not easy. As an article in Fast Company points out, the allure of a car is low among millennials, and the number of cars purchased by people 18 to 34 fell about 30 percent between 2007 and 2011.
Providing the right touches, including fast Wi-Fi, within your dealership can help but so can playing music millennials enjoy.
If you are currently pumping out classic rock or 1950s crooners, you might be broadcasting your preference for older buyers, and that could put off the people you hope to attract.
Reconfiguring your playlist to pop, EDM, or another genre of very modern music could help your customers to feel comfortable and secure in your environment. This music is also aligned with your hip products, so it is a perfect match.
Your dealership could be focused on an entirely different set of customers. For example, you might specialize in trucks that can handle farm work. You might describe your customer base as loyal, hard-working, older, and patriotic. Customers like this might be very focused on buying vehicles made in America, and they might appreciate a soundtrack of country music that reinforces their beliefs.
You might focus on selling luxury cars that are large, fully equipped, fast, and expensive. Your customer base might be described as educated, older, sophisticated, and a little superior. Those same words could be used to describe your product. Playing a soundtrack of jazz or classical music might be just right in this environment.
If you sell used cars, and your audience is as eclectic as your product base, you could create a soundtrack that is made up entirely of songs about cars and driving. Digital Trends created a list of 55 such songs, and the authors make it clear that there are many more songs in this genre that would not fit in this article. A playlist like this is a little silly and jolly, and it could get your customers to smile. It might also get them to think about driving away in one of your cars.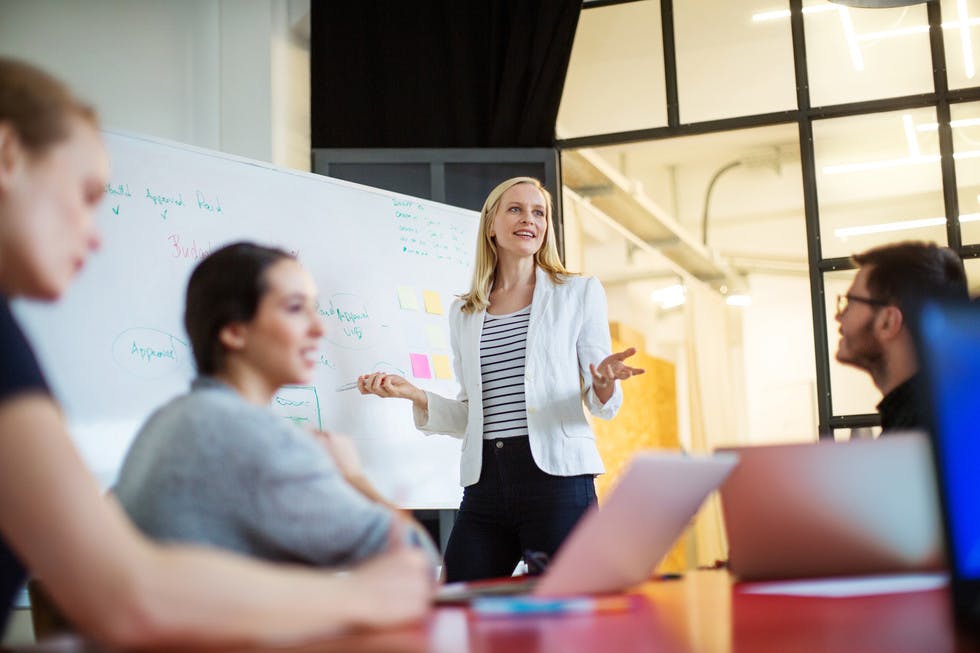 While you want your customers to enjoy the time they spend with you, it is vital to remember that they have very important work to do and so do your employees. If that work is not done properly, the consequences can be severe.
For example, the Federal Trade Commission brought suit against an auto center in 2018 for allegedly falsifying documents. The FTC advised consumers to avoid a problem like this by paying close attention to each document they are shown.
Your customers might spend time just walking through the showroom and looking at cars, but they might also have documents to look over concerning the car's features, price, warranty, and history. Loud music, distracting lyrics, or thumping bass lines could make it harder for your customers to retain what they have read.
Adding quiet spaces to your showroom could be a thoughtful way to give your customers what they need in order to make an informed choice.
When your customers have chosen a car, they will spend up to 45 minutes with a financial team, according to Edmunds. They will need to make decisions about how much they can pay for a lease or a loan; they will need to decide on additional packages like added warranties or maintenance; and they will need to sign multiple copies of forms that put their decisions in legal terms.
This can be a fraught time for your customers, and they will need to concentrate on the task at hand. Omitting music from this office could be helpful, or you could add in classical music or jazz music that is thoughtful but not overwhelming.
If your customers come back to you for care after the car's purchase, you will face similar reputation concerns in the shop. In fact, according to the Journal of Industrial Economics, undercover research suggests that overtreatment of cars (as well as undertreatment) is widespread. Consumers reading studies like this might be worried about what you will charge and how they will be required to pay. Quieting the music in offices can give them the chance to explore their options without distraction.
Playlists
Song: Bad Moon Rising
Artist(s): Creedence Clearwater Revival
Song: Born To Be Wild - Single Version
Artist(s): Steppenwolf
Song: Born to Run
Artist(s): Bruce Springsteen
Song: Brown Eyed Girl
Artist(s): Van Morrison
Song: Let's Dance - 2018 Remaster
Artist(s): David Bowie
Song: Magic
Artist(s): Pilot
Song: Earth Angel (Will You Be Mine)
Artist(s): The Penguins
Song: Johnny B. Goode
Artist(s): Chuck Berry
Song: (We're Gonna) Rock Around The Clock
Artist(s): Bill Haley & His Comets
Song: Rockin' Robin-Bobby Day
Artist(s): Various artists
Song: Adventure of a Lifetime
Artist(s): Coldplay
Song: Don't Start Now
Artist(s): Dua Lipa
Song: Dreams
Artist(s): Alex Ross, Dakota, T-Pain
Song: Fantasy
Artist(s): Breakbot, Ruckazoid
Song: Fast Car
Artist(s): Jonas Blue, Dakota
Song: Heavy, California
Artist(s): Jungle
Song: I Feel It Coming
Artist(s): The Weeknd, Daft Punk
Song: Jealous (I Ain't With It)
Artist(s): Chromeo
Song: New Beat
Artist(s): Toro y Moi
Song: This Girl (Kungs Vs. Cookin' On 3 Burners)
Artist(s): Kungs, Cookin' On 3 Burners
Song: (What A)Wonderful World - Remastered
Artist(s): Sam Cooke
Song: Beyond The Sea
Artist(s): John Tesh
Song: Blue Skies
Artist(s): Rosemary Clooney
Song: Cheek to Cheek
Artist(s): Matt Belsante
Song: Come Dance With Me / Come Fly With Me
Artist(s): Barry Manilow
Song: Diamonds Are A Girl's Best Friend
Artist(s): Julie London
Song: Have You Met Miss Jones?
Artist(s): Robbie Williams
Song: I Only Have Eyes for You
Artist(s): Michael Bublé
Song: I Won't Dance (feat. Michael Bublé)
Artist(s): Jerome Kern, Jane Monheit, Michael Bublé
Song: I've Got You Under My Skin
Artist(s): Carly Simon
Each time you play music, you must pay a royalty fee to the copyright holder of the song's composition, performance, or both.
We can take care of this task for you. Our library includes the songs you need, and we handle the payments so you are always in compliance. Don't risk a lawsuit. Contact us to find out more.