Since Sirius is one of the more popular internet-based music and entertainment streaming services, it makes sense that you would want to play SiriusXM in your business.
Many people are familiar with the product, so it makes good background or foreground music that you can play for hours.
SiriusXM
SiriusXM is one of the most popular options for satellite radio since a monthly subscription allows you access to over 175 channels: 72 for music, 15 for news, 22 for talk and entertainment, 9 for comedy, 18 for Hispanic and Latino listeners, and several more.
You can listen to SiriusXM through a special car stereo, computer, smartphone, tablet, and even through the company's special home radio. However, if you play the consumer version of SiriusXM in your business, you will not have the appropriate business license, which could become a legal problem for you.
Legally Streaming Online Radio in Your Business
If you want to stream music, podcasts, radio stations, and other sound-based entertainment in your business, you need to get the appropriate business license. This means you might need to:
Contact the artist or producer directly for permission.
Contact a performing rights organization (PRO) and pay for access to their catalogue.
Find rights-free (royalty-free or Creative Commons-licensed) music or radio.
Use only public domain recordings.
You might assume you can use your personal SiriusXM account in your business. After all, you are using this service for yourself, right?
---
Unfortunately, playing music for personal use is different than playing music to your customers since music in your business can potentially financially benefit you.
---
This is called a public performance, and musicians, composers, and recording artists should be paid fairly for public performances. Understanding the rights around licensing can be very complicated, especially when you need to focus on running your business. Instead, you can sign up for SiriusXM's for Business, so you can use the same interface you are used to, but with the correct licenses for public performance.
SiriusXM Advantages
SiriusXM provides almost 200 options for channels that are like radio, but not the same as AM or FM broadcast radio stations. For one thing, once you pay the subscription fee, you do not have to listen to ads. You can get niche radio station offerings that you may not hear or learn about otherwise.
There are dozens of radio personalities and genres of stations that you may not be able to find outside of this program. Because it is satellite- and internet-based, SiriusXM quality does not falter as quickly as other forms of radio broadcasting.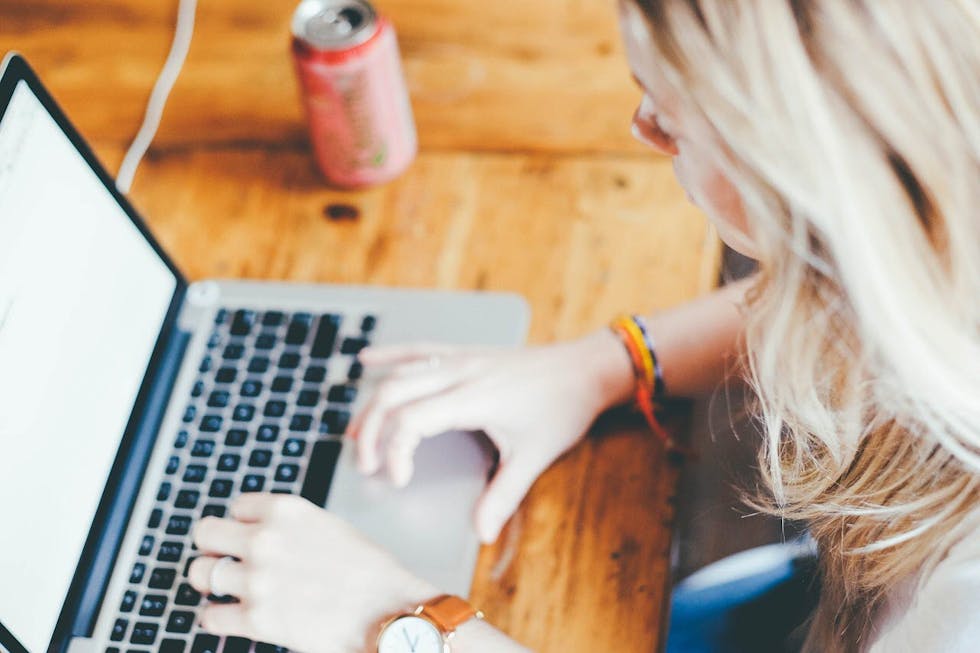 SiriusXM Disadvantages
However, you may find that there are some downsides to working with this company.
The monthly subscription can be hard to cancel online or through a phone call.
The signal may not be great outside of major cities.
Alaska and Hawaii do not have coverage yet.
FCC regulations are not required for this form of broadcasting, so explicit content could come up more easily.
If you're a business owner, these disadvantages may not be a problem. You want to provide your patrons with the best possible SiriusXM music streaming in high quality, without having to worry about creating the audio mix yourself. Unfortunately, there are different disadvantages, like legal issues, that can plague your business.
Yes, SiriusXM office can be a great substitute for music streaming services like Pandora or Spotify, but you still cannot play SiriusXM in your business without appropriate licenses. As such, it's vital you use a Sirius Business radio account when streaming XM for a business.
Both business and individual SiriusXM accounts allow for a free trial period before you start paying a low monthly subscription fee. As one of the largest subscription media companies, SiriusXM provides over 32 million people with the kind of music and broadcasts they crave.
---
It's important to note that SiriusXM and SiriusXM for Business are not the same services, although they were founded by the same parent company. Your personal SiriusXM subscription is separate from your business subscription.
---
When you subscribe to SiriusXM for Business, you'll gain access to over 100+ business-friendly stations. The SiriusXM for Business radio features easy-to-use streaming services via the internet. Alternatively, if you don't have internet access, you can use the SiriusXM for Business satellite service.
Naturally, if you are a SiriusXM subscriber, you will think of this service first when you want to offer quality music in your business. However, there are several problems with using this kind of service in a retail, restaurant, or other commercial setting.
Playing SiriusXM in Your Business Could Cost You
Performing rights organizations (PROs) manage copyright licensing on behalf of music publishers, musicians, composers, and others who may receive royalty payments for these songs. In the music industry, any public performance of a song requires a payment of a certain amount to the artist whose music was performed. This includes playing covers of songs, karaoke versions of songs, using songs in commercials a customer may view, and even playing songs in business settings, which include restaurants, brick-and-mortar storefronts, hotels, elevators, and offices.
As a business owner, it may seem easy to just plug your smartphone into a retail sound system in your business and play a commercial-free music station from SiriusXM, but you legally cannot do this.
Although United States music licensing and intellectual property laws allow some smaller businesses to play music from a radio, television, or other broadcast source without paying licensing fees to a PRO, SiriusXM does not qualify as this type of broadcast. The company's music and audio broadcasting licenses are more like Pandora's or Spotify's than traditional radio, so you still have to purchase separate business licenses or get SiriusXM for Business.
If you stream music services without consulting PROs (SiriusXM for Business, for example), you will face a huge fine per offense. Fines can range from several hundred dollars to several hundred thousand dollars each time.
Since you're streaming multiple songs, you will likely face fines for each song from several PROs. This gets expensive and could tank your business. Fortunately, there are new business-focused music streaming services, including SiriusXM for Business, that manage this licensing for you.
Purchasing these licenses also means that you will need to manage your own playlists. If you want to create a specific mood or ambiance in your establishment, but you can't worry too much about each song in a playlist, you will benefit from a music streaming service that can create "stations" for you.
Unlike SiriusXM for Business, a commercial music streaming service uses FCC guidelines to ensure that there are no explicit lyrics or content in the songs that are played. As a result, you can rest easy knowing that licensing has been taken care of and your customers will not hear explicit content while listening to your business channel.