Pandora for Business and Cloud Cover Music are two leading solutions for businesses to legally stream music in their establishments.

For a long time, business owners who wanted to provide background or foreground music to enhance their customers' in-store experiences had to contact performing rights organizations (PROs) individually and pay set licensing fees to access the music catalogues. For a complete music catalogue with popular and classic songs, business owners had to pay several PROs for rights. This process could get expensive and complicated.

As music streaming services for personal use became popular, especially on mobile devices like smartphones and tablets, more business owners began to use these. They then got hit with fines for violating copyright laws, often because they didn't realize it was illegal to play personal streaming services in a place of business.

Fortunately, companies like Pandora and Cloud Cover Music caught on and integrated business licenses with the accessibility of online music streaming.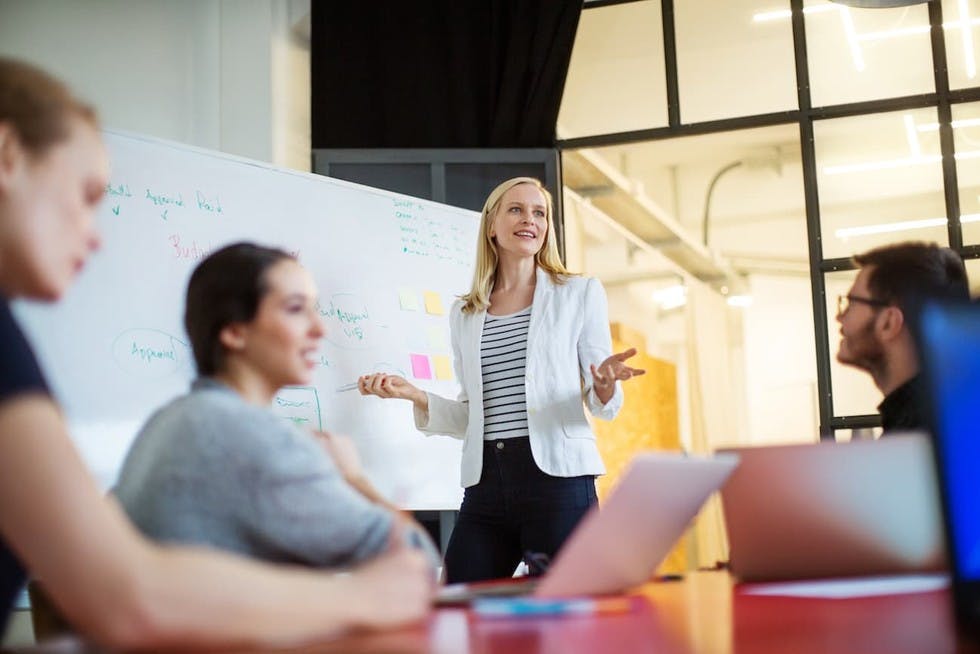 Streaming Music for Business: Pandora Music for Business vs. Cloud Cover Music
Although Pandora is one of the original online music streaming services, it may not be the best option for your business. Other companies like Cloud Cover Music are dedicated to licensing music for business and integrating soundscapes with your branding. With smaller companies, you often get more dedicated, personal support for your organization compared to what a larger business can offer.

There are pros and cons to every type of streaming business. Comparing Pandora for Business vs. Cloud Cover Music can help you decide which option will work best for you. 
Pandora for Business Basics
The basics of Pandora Music for Business include: 
The power of the original Music Genome Project helps to create playlists based on your vision for your brand.
Partnership with Mood Media improves streaming quality and access to PRO libraries.
Free trial for 14-Days.
Easy setup with a reliable media player.
No ads or interruptions as you stream.
Any artist that is on Pandora "personal" is on Pandora Music for Business.
No "looping" playlists.
Peace of mind that your music is fully licensed for business use.
Explicit lyrics filters.
Automated station dayparting.
Easy billing and easy "pausing" of your account.
Month-to-month service with automatic payments.
No contract, so you can end your service whenever you need to and reactivate it when you are ready.
A cost of $26.95 per month for music services.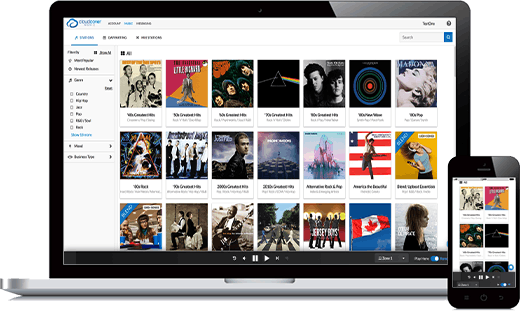 Cloud Cover Music Basics
Cloud Cover Music offers three plans, with basic music streaming for business that includes: 
All music fully licensed for business use with the major performing rights organizations.
The ability to schedule music by hour, day, and week.
Premade genre or mood playlists. 
The choice to combine music stations to create your own unique combinations.
Easy song removal if you hear a track you dislike.
Filters for explicit lyrics and content.
A constantly expanding music library as PROs add popular songs.
A 14-Day free trial to sample the whole catalogue and see if it works for you before you commit.
An easy-to-use interface to manage your channels.
Simple online cancelation process and reactivation when you want to return to the service.
Less song repetition. 
A company dedicated to meeting your business music streaming needs.
Music plans that start at $16.16 per month, with other options like in-store messaging for affordable additional monthly fees.
What Pandora Music for Business & Cloud Cover Music Have in Common
Both Pandora and Cloud Cover Music offer several great options for business owners like you, such as:
Easy-to-use software that you can download to your smartphone, laptop, or tablet.
Partnerships with hardware manufacturers like Sonos for high-quality sound in your storefront.
Thousands of fully licensed songs from performing rights organizations so you can get an excellent mix of music options.
Music scheduling so you can tailor the mood in your store to the time of day, day of the week, season of the year, or other specifics.
A filter for explicit lyrics and content, so your customers will not be distracted as they enjoy your location.
The option of removing songs you do not like by clicking a single icon. You will never hear these songs again.
Despite some similarities, Pandora for Business and Cloud Cover Music offer slightly different approaches to playing music in your store. Pandora's Music Genome Project selects songs that are similar in some respect. This keeps the genre, mood, and tempo of your playlists in a similar vein.

Cloud Cover Music creates playlists for you. Rather than an algorithm picking your song, a human being creates these music options while considering what type of business you run and how to brand it. Cloud Cover Music offers you more direct interaction with your music choices, which many business owners prefer. This can mean a more cohesive brand message for your place of business.
Cloud Cover Music Is Devoted to Business Owners
Cloud Cover Music is fully dedicated to supporting business owners. The goal is to create playlists and offer music that supports your company's brand and vision.

Cloud Cover Music is also one of the most affordable options on the market. Their basic plan is a full $10 less expensive than Pandora for Business. While Pandora for Business is a good option for many brands, Cloud Cover Music gives you more flexibility for less money.

Consider your business's needs and then assess which service is best for you. Sign up for a free trial so you can sample the service before you commit to a monthly subscription.