The Restaurant Owner's Guide to Playing Licensed Music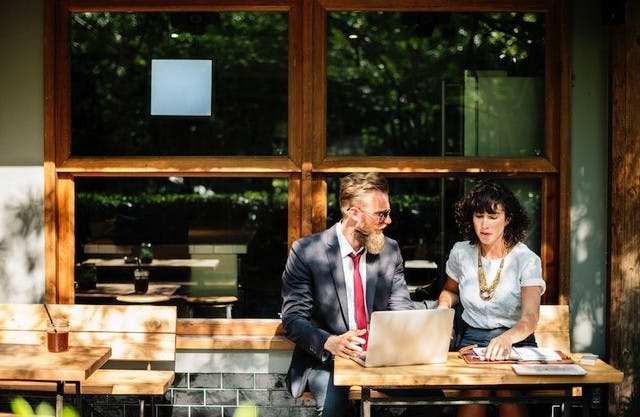 Today's diners expect more than just a meal; they demand a pleasing, memorable experience. The right music enhances a restaurant's atmosphere, and according to a recent study by HUI Research, has been proven to increase sales by as much as 9 percent.
Playing music in your establishment can boost your business, but you need to get the right license. You cannot simply plug your smartphone into your sound system and play an ambient playlist from YouTube or another streaming service.
This article is an actionable guide to make playing licensed music for business simple and worry-free.
Streaming Music in Your Restaurant: Can You Use Spotify, Pandora, or Apple Music?
Can restaurant operators play music purchased through iTunes, Google Play or other digital sources?
What are performing rights organizations?
How do I license music for my restaurant?
Do I need music licenses for live music in my restaurant?
Are music licenses required for all restaurants?
What are the dangers of playing music in a restaurant with no license?
Is it legal to stream music from Spotify, Pandora or Apple Music in a restaurant?
Many restaurant or bar owners think that purchasing music online means that you own a song. Unfortunately, this is not true. Although you have the right to listen to the song, individually and privately, as much as you want, you cannot play the song for a crowd, especially if you make money from that crowd.
When you buy songs or albums as digital content, you do not acquire any ownership rights to a song. You're essentially just paying for a license to access the song on demand via your devices.
When you pay for a subscription to a music streaming service like Spotify, Pandora, or Apple Music, you are actually paying for a license and not a copy of the song. This streaming service license covers individual or personal usage for the music. If you look carefully, the terms and conditions for these streaming services only include rights for non-commercial use of content.
You're free to play all the 80s jams you want at home, but you can't share that perfectly crafted Spotify mix in your restaurant. You can't play Pandora stations at restaurants unless you use a specific business account.
If you play digital music in your business with songs from any artist signed by a record label, copyright and music licensing laws typically apply. This is because playing music for a paying audience is considered a public performance of that music, which benefits your business. U.S. copyright law requires that restaurant owners pay for public performance licenses (PPL) from performing rights organizations (PROs) that control rights to a particular song.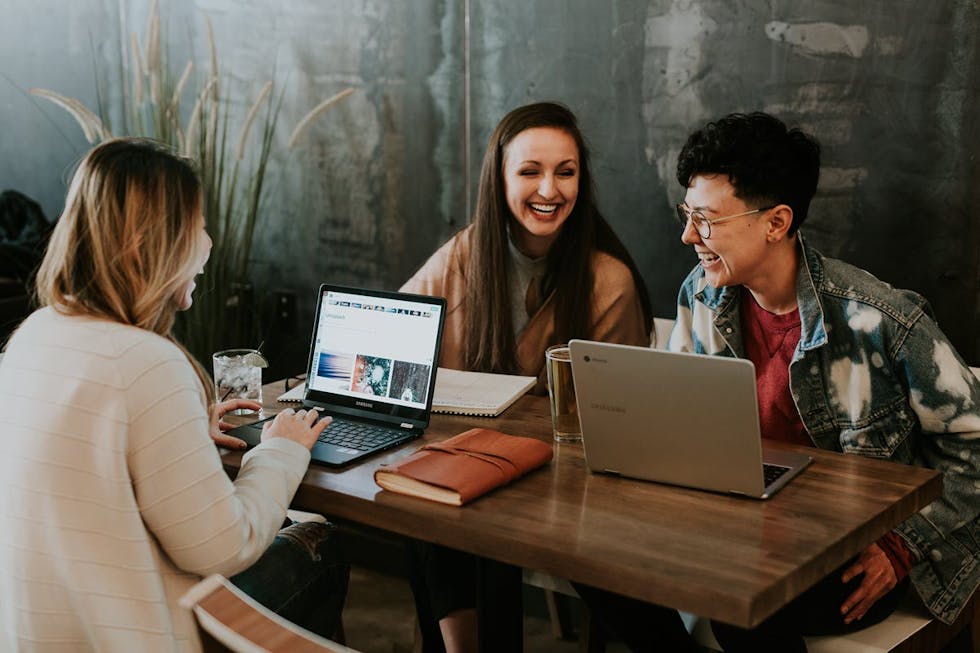 What Are Performing Right Organizations?
Any time you play digital music in your restaurant, whether downloaded or streamed, copyright laws apply, and you need to pay for public performance licenses (PPL) from the appropriate performing rights organizations. In the music industry, most songwriters or publishers join performing rights organizations (PROs) that control licensing when offices, stores, restaurants, bars or other businesses play music for the general public.
The main PROs in the United States are the American Society of Composers, Authors and Publishers (ASCAP), Broadcast Music, Inc. (BMI), and Global Music Rights (GMR). In Canada, the main PRO is Society of Composers, Authors and Music Publishers of Canada (SOCAN). SESAC is a Europe-based PRO and one of the few for-profit PROs with a large library.
PROs collect digital, terrestrial (AM/FM radio), and live royalties for thousands of associated songwriters and publishers. They also monitor licensing compliance in businesses throughout the United States and Canada by sending special representatives to visit restaurants to determine if the songs played publicly have been licensed.
If your restaurant plays music which has not been appropriately licensed through a PRO, chances are that you will receive a phone call from them at one point or another.
---
To obtain licensed music for restaurants, owners opt to work with business music services like Cloud Cover Music that simplify the process of licensing.
---
Alternatively, some business owners decide to acquire licenses directly from each PRO. Music licensing fees for quick-service restaurants are typically charged annually. Costs can range based on the square footage of your restaurant, whether you offer live music or audio streaming only, and the frequency of playing music.
However, when you obtain a license from just one PRO, there may still be additional licenses needed to cover your restaurant legally. A license with one particular performing rights organization only grants your restaurant a license for copyrights associated with that particular PRO.
It is strongly recommended that restaurant owners pay licensing fees to all the PROs to play it safe and minimize legal risks; however, this can become expensive and time-consuming, as you negotiate multiple contracts for your restaurant with each PRO. Larger organizations often purchase annual blanket licenses with all the major PROs and several minor ones, but if you run a small restaurant or café, you may not be able to afford this.
To research each PRO and determine which organization you might need a license for, you can visit the following links for searchable databases of each PROs catalog: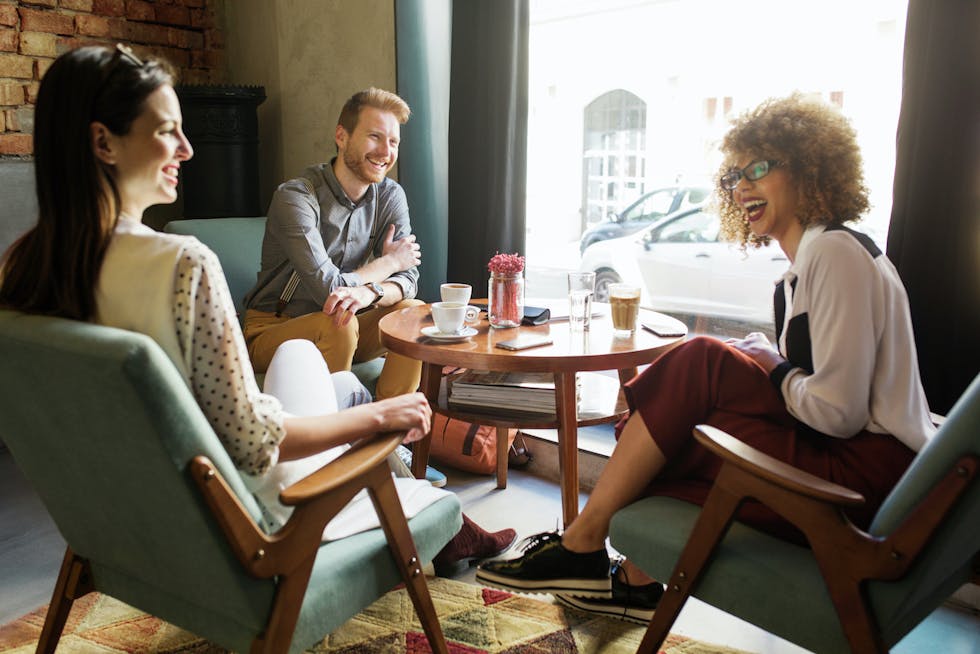 Large vs. Small Restaurants
PROs typically negotiate contracts individually, although you may be able to estimate the potential licensing fees in advance. While this can be a complicated process, PROs generally want smaller businesses to have a fair deal, so if you run a small family restaurant, your fees are likely to be much lower than they would be for a nationwide chain restaurant.
There are some exceptions for establishments based on size. Under Section 110 (5)(B) of the Federal Copyright Act, if your restaurant is smaller than 350 gross square meters (3,767 square feet), then you are exempt from PRO fees as long as you do not charge customers to listen to music, and music is only transmitted from a radio, television, cable, or satellite source.
However, this exemption does not cover online streaming music services, as these are not considered broadcast media. So, you still cannot use your personal Spotify or Google Music account for a playlist designed for your restaurant.
Do I Need Music Licenses for Live Music in My Restaurant?
If you offer live music, DJs, or karaoke, you still need appropriate licenses to play music in your restaurant.

Perhaps you host an open mic night or events for local musicians to play. If these musicians or composers have not been recorded or published, and they give you permission to perform their music, then you do not need to pay to license their work. However, other music-based events like DJs or karaoke nights need licensing.

Depending on where your restaurant is located, you also need a local entertainment permit for live music events. Details are usually available on the website for your city.
DJ music licensing: Although DJs typically are their own business entity, they are not responsible for the music license. Whether you ask a friend to DJ music for you as a favor, or you hire a famous professional DJ, the venue (not the artist) is responsible for music licensing. The only legal exception involves a private event like a wedding or birthday party.

If the DJ illegally downloads music rather than using reputable music services, they are legally responsible, not you as the business owner.
Karaoke: Laws around karaoke songs in the U.S. are even more complex than just playing music in your restaurant. Karaoke songs are reproductions of music, not original recordings, so karaoke hosts typically need their own separate licenses and rights with the organizations that create these songs. However, as a restaurant owner, you are required to have the right business license to cover playing these songs with the PRO managing the rights to the original.
Cover bands: If a band plays their original music that is not recorded or published, you do not need to negotiate a new contract with a PRO; however, if you host a cover band, you will need licensing to cover these songs. The band will also need to license the songs they cover since they too will likely financially benefit from using another artist's original work.
The required licenses vary based on the songs played, but if your live acts play songs other than their own, you should consider purchasing licenses from all the performing rights organizations. Remember that most musicians or DJs play at least a few cover songs written by other songwriters. The number of nights that you offer live music or cover charges can impact your licensing costs.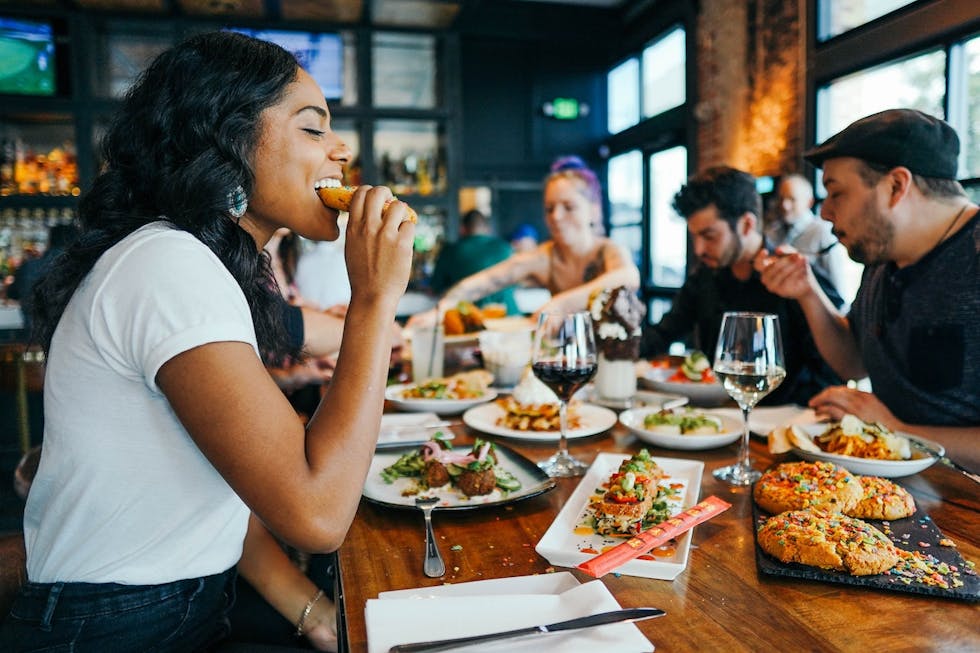 What Are the Dangers of Playing Music in a Restaurant With No License?
Paying the appropriate license fees for the music you play in your restaurant supports artists and helps them to continue creating music. In a nutshell, it's the right thing to do.
Many quick-service restaurants, especially new ones, operate on a limited budget and we often hear the question, "Do I have to pay for music licenses for my restaurant?"
---
Neglecting to pay licensing fees to save in the short term can be a costly mistake.
---
Remember, performing rights organizations routinely send investigators disguised as customers to restaurants throughout the United States to check compliance with licensing regulations. If the PROs find that you play copyrighted music without the appropriate license, they can sue your business.
For each song played or performed without a license, federal damages and penalties start at a minimum of $750 and can range as high as $150,000 per song played.
In June 2016, BMI took legal action against a New Jersey restaurant and bar that resulted in BMI's favor. The judge ordered the restaurant to pay $56,100 in damages, or $3,300 per song plus associated legal fees.
In the long run, paying the extensive penalties for failing to legally license music for your business is much more expensive than the $2 average cost per day for licensing. Fortunately, there are more economical, easy solutions for music licenses available for restaurant owners.
What Is the Easiest Way for Restaurateurs to Legally License Music for Business?
Acquiring a restaurant music license directly from a PRO is often costly (especially if you need all of them) and reporting requirements can be taxing for already busy restaurant owners.
Savvy operators are increasingly turning to business music solutions to streamline the process and cut down on the costs of music licensing. Best of all, these solutions manage the tedious paperwork of licensing for you, while you focus on running your restaurant.
Cloud Cover Music subscriptions for $17 to $30 with fully licensed, ad-free music stations. Cloud Cover music offers the ability to control the music experience with hand-curated stations, dayparting (to play the best music at the right time), or even custom audio advertisements.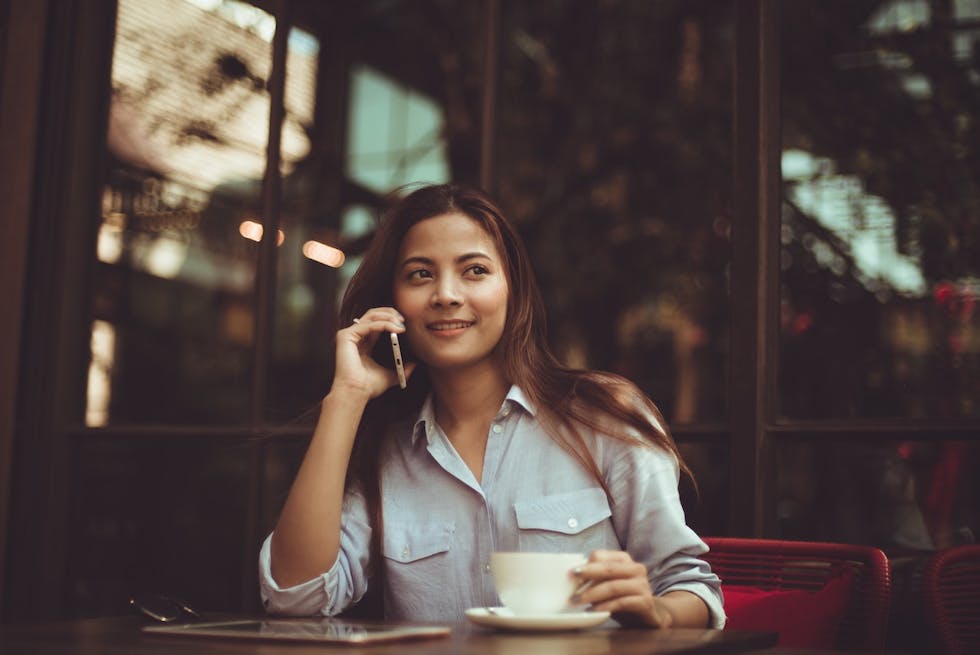 Talk to an Expert
Still have questions about how to legally stream music in your restaurant? We're excited to help you learn all you need about how to protect your business and deliver memorable customer experiences with the perfect music.
Give us a call at (844) 422-6249, chat with us on our website, or email sales@cloudcovermusic.com.