What Compliance Officers Need to Know About Music Streaming for Business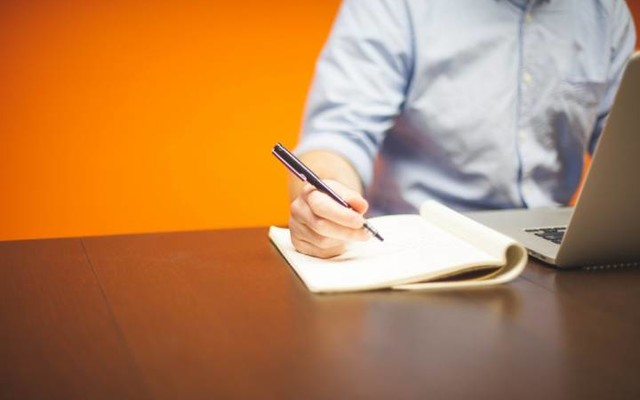 As a compliance officer, you carry the responsibility to ensure every person and establishment in your business works within the bounds of rules and regulations.
However, when it comes to licensing music for your business, legal obstacles and upkeep can quickly become complicated. Since music is so easily accessible to listeners across a huge variety of platforms, members of your organization may take licensing for granted and get the company in trouble without realizing they've done anything wrong. If you've wondered how to legally stream music in your business and maintain music licensing compliance across the entire organization, this post is for you.
Below we've rounded up common misconceptions about how to legally stream music for your business, as well as the essential steps compliance officers need to know about to achieve and maintain music licensing compliance.  
---
An individual's easy access to music on many different platforms and formats leads to a casual relationship with streaming that can cause legal issues in the business place. Here we'll set the record straight on the two main misconceptions about how to legally play music in your business.
1. You can't just use streaming services such as Apple Music, Tidal, Spotify, or Pandora to play music in a business
It seems that nearly everyone uses music streaming services day in and day out, so can't you just play Pandora in a business? It's a simple and common question.
However, the short answer is no. While these services are great for personal use while you're at home or on your car, they are only meant for private consumption. That's because services like Spotify and Tidal are B2C, not B2B. As a result, there are different rules that individuals and businesses have to follow when they want to enjoy music.
The difference in rules for you as an individual and the locations of your business comes down to licensing. Songs on these platforms are licensed for single use, such as you on your daily commute, but your business needs a Public Performance License (PPL) to legally play songs in your business establishment.
The name PPL is pretty straightforward since your business is a public place with many people in it at once, but the process of acquiring Public Performance Licenses isn't so cut and dry. We'll explore that more below.
2. Your business can be fined for playing music that is purchased and downloaded in the form of MP3s from iTunes or CDs
After you've discovered that it is, in fact, illegal to use streaming services such as Pandora to play background music in your business, your next idea might be to simply buy the songs from a service like iTunes or Amazon.
While this thought process makes sense for the individual consumer, once again music licensing laws for businesses work a little differently. Purchasing MP3s and CDs give a false sense of "ownership" that has led to businesses playing downloaded songs in their establishments, and later being fined for it.
However, when you purchase an MP3 you've only bought a copy of the original work and do not automatically receive a Public Performance License along with your download. In fact, purchasing an MP3 is closer to "leasing" the song than owning it.
If your business can't stream music or even play downloaded versions, how is it possible to legally play music in your business? Below we'll explore the steps that compliance officers need to take and the laws they need to pay attention to legally play background music in a business.
---
Now that you know your business can't simply stream music from popular services or even play downloaded MP3s, it's time to turn our attention to steps to take to legally stream music in your business. As we mentioned previously, this is accomplished by obtaining public performance licenses. In order to acquire a PPL for songs that you want to play in your business, you're going to have to set up an agreement with a Performance Rights Organization (PRO).
Think of PROs as the gatekeepers to legal music, and each organization guards a certain set of songs. Songwriters, composers, and publishers join these organizations to make sure that their work is protected. In the United States and Canada, the main PROs are ASCAP (American Society of Composers, Authors and Publishers), BMI (Broadcast Music, Inc.), SOCAN (The Society of Composers, Authors and Music Publishers of Canada), Re: Sound, and Sound Exchange.
Complying with music licensing laws in the United States and Canada goes a step beyond a single PPL, though. To make sure that you are working within the law, you'll need to acquire different licenses based on how you will use the music. For example, a Public Performance License will protect your business legally if you are playing a recording of a particular song in your store. However, if your business plans to use a song alongside training material, a presentation, or advertising, you'll need to acquire a synchronization license.
1. How to Acquire Music Licenses from Performing Rights Organizations
We now know that PPLs are acquired from PROs, but how exactly do you get a music license for your business?
You could approach a single PRO and acquire a PPL for that particular organizations' catalog so that your business can stream from a huge variety of songs. There's a little bit of a catch with that route, though. While working with a single organization to source your business' music seems like the easiest route, it's common for popular songs to have multiple signwriters and producers that are all members of different performing rights organizations. This means that if you want to play a song that has a scenario like this, you need agreements with all of the PROs represented on the song.
For this reason, your business is safest if it purchases a "blanket license" that covers catalogs from multiple performing rights organizations.
You may be wondering how much it will set your business back to obtain the proper music licensing you need to avoid fines. A straightforward and consistent price would likely make your life easier, however, the cost to stream music at your business can vary.
There are many licenses and prices from PROs that depend on factors such as:
Your type of business
How music is performed, such as love recorded, or audio and visuals together
The size of your establishment
The number of locations your business has
2. How to Maintain and Enforce Music Licensing Compliance
Unfortunately, music licensing compliance in the traditional way isn't a "one and done" solution. When your business acquires a Public Performance License or blanket license from performing rights organizations in the United States and Canada, there are monthly compliance reports. These reports can be time-consuming, but using a service such as Cloud Cover Music makes the process of acquiring and maintaining music licenses for your businesses easier.
Potential fees, licenses, and monthly obligations for each of the major PROs we've covered can be found below.
The United States
Canada
While establishing and maintaining systems and processes to play music in your business legally can be time-consuming, it's only a portion of compliance. Music licensing is an ongoing compliance issue that is affected by every member of your organization, so there are a few steps you need to take in order to avoid penalties for music streaming.
First, you'll need to educate members of your organization on common misconceptions and what is not allowed. For example, all employees need to be made aware of the fact that using streaming services or even downloaded MP3s as background music in the business is not allowed. There also needs to be a distinction made regarding music that can be played on its own in the business, and songs that can be added to visuals such as presentations.
Next, you'll want to make sure you have the proper blanket licenses so that you don't run into trouble when a business plays a song written, recorded, and produced by artists represented by different PROs.
Finally, compliance and access to properly licensed music needs to be easy and centralized. If there is any confusion about what music is allowed to be played at each location or where to find playlists that are covered with the blanket license, there are opportunities for very costly accidents.
---
Copyright law can be confusing, but there are serious consequences for not taking the time to understand and comply with music licensing and streaming rules. Fines and penalties for illegally streaming music in a business can range from $750 to $150,000 per song played without proper authorization.
While acquiring licenses with performing rights organizations and maintaining monthly reports can be costly, the risk of being sued far outweighs that cost. Two Chicago bars learned this lesson the hard way when they didn't secure licenses for the music played at their businesses. The bars could have avoided the $150,000 fines that BMI sent their way if each had secured proper licenses.
When it comes to unlicensed music, ignorance is not bliss. Tadpole's bar in Florida found out the hard way that it was illegal for them to have a cover band playing unlicensed songs after they were hit with a $30,000 fine.
---
Businesses who want to stream music face many decisions, hurdles, and costs. It's no surprise then that more and more companies are turning to B2B music services that help maintain compliance easily and affordably.
These monthly services will cost between $17-$40 per location and provide a sense of security against compliance issues and monthly reporting, as well as an abundant catalog of music for businesses to use as background music. These services usually handle the music licensing paperwork on your behalf, but we recommend asking your provider for letters of license verification.
Cloud Cover Music is a legal business music streaming service starting from $17.95/mo with access to all of our music and features.