There are many instances when your business can benefit from hosting a live music performance, including at a corporate event, party, or trade show or at a function put on for the public. Unless you are hiring musicians to play their own original works, you will need specific licenses. 
Music is copyright protected. For any performance outside of a small family gathering (with some exceptions for unbroadcasted worship services and free educational events at nonprofits), you will need a public performance license. 
If you don't get this license, you can't legally play live music at your business. This licensing is your responsibility as the host of the performance.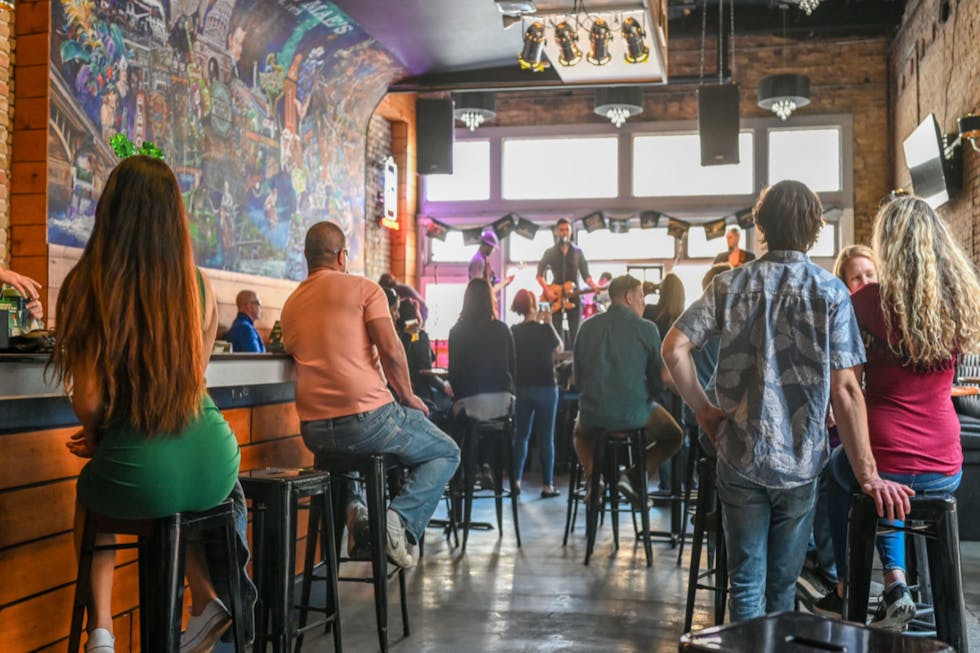 Tips for Hosting Live Music Performances 
It is important to ensure that you have the legal right to host a live music performance at your business. Here are some tips:
Determine the type of event you are hosting and who will attend. For example, will it be an internal event with only your employees, or will you include the public or people from other companies?
Decide on a location to host your event and check with the venue to find out what kind of license, if any, they have to host live music performances.
Contact the band or performer, and discuss the type of music you want to be played. Determine if you will have them play their own original works or cover works created by other musicians, such as a cover band.
Ensure that you have the proper licenses. You will generally need a public performance license for any copyrighted music played in a group setting.
Understand that different types of events can require separate licensing even if you already have a blanket business license through one or more of the PROs (performing rights organizations).
You will need to contact the PRO that hosts the music catalog you wish to play music from to determine if you need a specialty license to host live music at your event. The big four PROs in the United States are BMI, SESAC, ASCAP, and GMR.
Go over the music set with the band ahead of the event to ensure that the music they plan to play is contained in the library of the PRO you have the license through. You can obtain licenses from multiple PROs to cover more music.
Why Live Music Needs to Be Licensed
Most popular and recognizable music is copyright protected with two separate licenses: the sound recording, often called the master use license, and the musical work, or musical composition license. 
In order to play copyrighted music, you will need permission from the holder of each copyright to ensure that the right entities receive credit for their artistic work. Typically, the master's use license is held by the music label or performer, while the musical composition license is often held by the composer or songwriter. 
Failure to obtain the correct licensure for music that you are playing at your business can result in massive fines, legal troubles, and the potential for your event to be shut down. Court penalties for using unlicensed music can range from $750 to more than $25,000 per song, which can add up to thousands of dollars in damages for copyright infringement.
What Should the Band Do?
Generally, the host of the event will be in charge of obtaining the proper license for playing live music. This is often the venue.
The band can be found liable for copyright infringement as well, however, if the venue or host has not paid the proper licensing fees. The band needs to ensure that the necessary licenses are paid for and obtained prior to playing music that is not their original works in a live performance. The band will need to stick within the music catalog of the PRO that the license covers.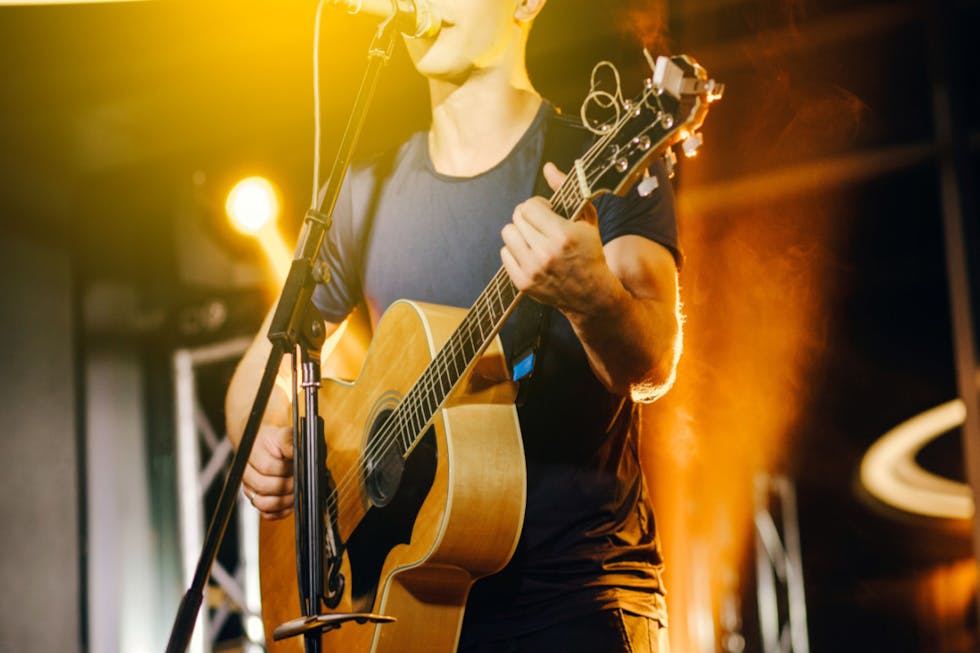 What Should the Venue Do?
Venues where live music is played regularly often hold a blanket license that will cover licensed copyrighted music. If you are hosting your event at an external location, check to see if the venue already has a license that will allow live music to be performed legally. 
The type of license you will need can depend on the event you are hosting. 
For example, for events that are held internally, such as only for employees of your company, the annual blanket business license from one of the PROs will often cover these, even if the event is held off site. External events, including ones that are attended by people from other companies and/or members of the public (such as trade shows, conventions, expositions, and meetings) will require a separate event license.
Costs of Licensing Live Music
Public performance business licenses from the major PROs cost between $200 and $400 for a smaller company (500 or fewer employees). For larger companies, the annual fee can be closer to $2,500. 
Depending on the PRO, this blanket business license can cover internal live music events for employees only that are either done on site or off premises. 
Sometimes, this license can also cover certain external events, such as trade shows or seminars that are attended by people outside of your company. However, you will need to check with the PRO directly to determine if this is the case. 
Otherwise, you will need an event license based on the type of event you are hosting. This can average out to around $150 per PRO. 
These specialty event licenses will sometimes cover all of your events for the entire year. Other times, it will be only for that one specific event. Check with each PRO directly to be sure.
How to Get the Right Music Licensure
The majority of music is protected by U.S. copyright law. You need to be sure to obtain permission from the holders of each copyright for the songs you wish to have a band play live at your business. If you don't, you're in violation of copyright law.
Musicians, record labels, artists, songwriters, and composers all usually have an agreement with a PRO that will collect royalties on their behalf. When you pay a fee to this performing rights organization, they will in turn pay the holders of the copyright. 
As a business, you can obtain a business public performance license from one or more of these PROs that will allow you to legally use music in their library for the entire year. This blanket business license can cover internally hosted events involving live music at your business. For an external event, you will often need a meetings, conventions, trade shows, expositions, and/or exhibits license from the PRO. 
Contact each performing rights organization directly to find out what type of licensure you will need and what music will be covered before you have a live music event playing copyrighted music. It is optimal to have agreements and obtain a license from each of the major PROs, so you can expand your music library and allow the band to choose from a wider variety of music at your event.