If you are interested in streaming music at your trivia event, you need proper licensing to do so.
Trivia nights can be a fun way to engage customers and bring in business to a bar, restaurant, or another establishment. Often, you'll want to stream music or use music clips in your trivia game. Know that you will need to have the proper licensing to play music in a public setting. 
Music is copyright protected. Playing it without the proper licensing and permissions can result in fines, legal troubles, and the risk of having your event shut down. 
Some music is unlicensed, such as royalty-free music, and you can play this music at your trivia event without worrying about copyright infringement. This music is also not as recognizable, and usually, you will need to credit the artist or musician or pay a membership fee to a royalty-free music service to use it. 
It is important to understand that in order to stream music at a trivia event, you will need to ensure that you have the right license or permission to play this music first.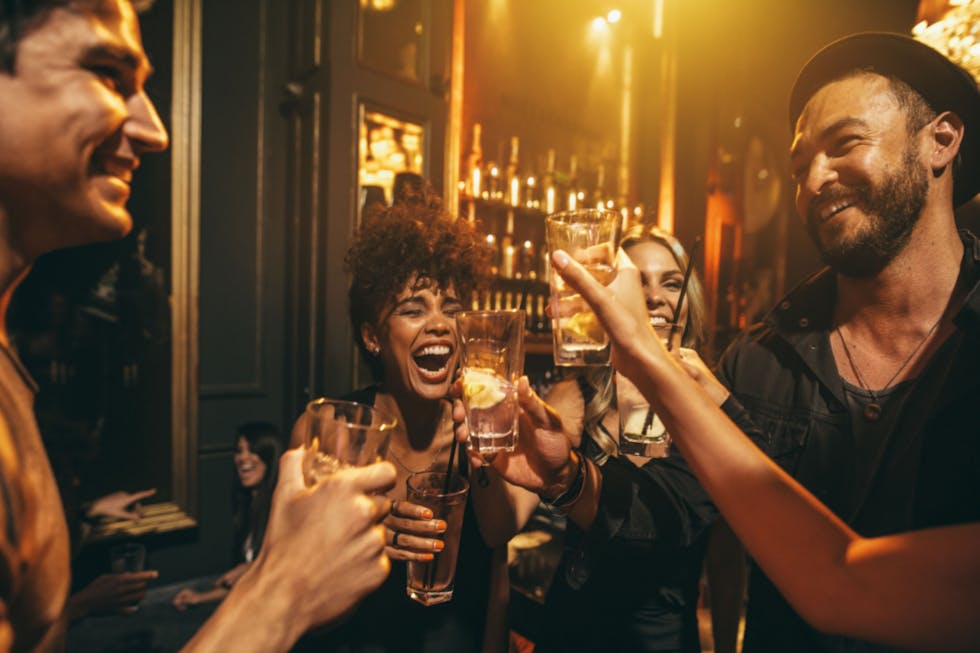 Can You Stream Any Music While Hosting a Trivia Night?
Popular and well-known music is subject to U.S. copyright law. This means that you cannot stream or play this music in a public forum without first obtaining permission from the holders of the copyrights for each song you plan to play. Most music is copyright protected under two different copyrights, and you will need permission from both copyright holders to play the song.
Commonly, artists are affiliated with one of the four major PROs (performing rights organizations). Venues can obtain an annual blanket business license to stream their music based on the type of business. 
For example, if you want to host a trivia event at a bar or restaurant, the establishment can obtain a commercial music license from the PRO. The bar or restaurant can also subscribe to a business music streaming service, such as Cloud Cover Music (CCM), and the service will pay the PRO fees on their behalf. 
What Music Can You Stream at a Trivia Event?
To legally stream music at a hosted trivia event, you will need to stick to music that you have legal rights to play. For example, if the venue where you are hosting your event has a blanket commercial music license from one of the PROs, you can stream any music that is contained in that PRO's music library. 
Similarly, if the venue has a subscription to a commercial music streaming service, you can stream music in that particular catalog as well. 
Rules of Playing Unlicensed Music
As soon as music is created and recorded, it is protected by copyright. There are some instances where music is considered copyright-free or royalty-free and used without a license, however. Examples include the following:
Public domain music: This is music with an expired copyright, such as music made prior to 1926.
Creative Commons (CC) music: Music made in the Creative Commons domain is typically unlicensed and you will typically only need to credit the musician or artist to use it
Royalty-free music: This type of music is often hosted for free or through a paid subscription. While you often still need a license to play it, you will only pay for this license one time instead of continually paying royalties
To play unlicensed music, you will first need to determine that it is indeed unlicensed. It will often still require some form of permission to play it, such as crediting the musician or artist, or paying a service that hosts the music. 
With the exception of the older music in the public domain, most unlicensed music will be unrecognizable to the public and does not include well-known artists or songs.
How to Get Licensed Music for Your Trivia Night
If you are looking to play more mainstream music for your trivia night, you should get the correct license. There are four main ways to do so:
To play music in a public forum, you will need a public performance license. Most of the time, a blanket commercial music license from one of the four major PROs (BMI, ASCAP, SESAC, and GMR) will cover an event such as a trivia night if hosted at a venue that has this licensing.
You may need to secure an event license to stream licensed music, especially if your trivia night is a for-profit event and/or the venue does not already have a blanket business music license. You can obtain a one-time event or special occasion license from the major PROs as well.
Another option is to use a commercial music streaming service. Bars and restaurants often already have these services and use them to play music regularly. These services are generally subscription-based and require either a monthly or annual subscription. The subscription level is based on the type of business in which you will be streaming music.
The fourth and most complicated method to secure licensed music for your trivia night is to go to the holders of the copyright for each song you wish to play. This can be tricky as most songs will have two different copyright licenses — one that covers the sound recording and another that covers the music composition.

You will often need to go to the musical composer and the record label to obtain the proper permissions. It can be complicated to track down the owners of the copyrights, and it can also get expensive.
Most often, it makes the most sense to subscribe to a commercial business streaming service. They can handle all the licensing for you.