Spectrio is a company that provides several technology solutions for businesses to market themselves and create a wonderful consumer experience. The company helps you engage with your customers; increase their satisfaction with their experience, whether it is in-person or through another medium; and enhance your business's reputation.

Services include Wi-Fi marketing, so you can reach out to your customers through text or email; scent marketing, which keeps your business environment soothing or exciting; interactive kiosks, so your customers can get information about your products and services whenever they need it; on-hold music, messaging, and marketing; and overhead music and messaging.

Like scent marketing, overhead music and on-hold music keep your customers mentally and emotionally engaged with your business. Spectrio combines access to catalogues of performing rights organizations (PROs) and other vital business and marketing elements to create a unified brand experience.

Spectrio works in all 50 states and 25 additional countries, with 100,000 customer locations.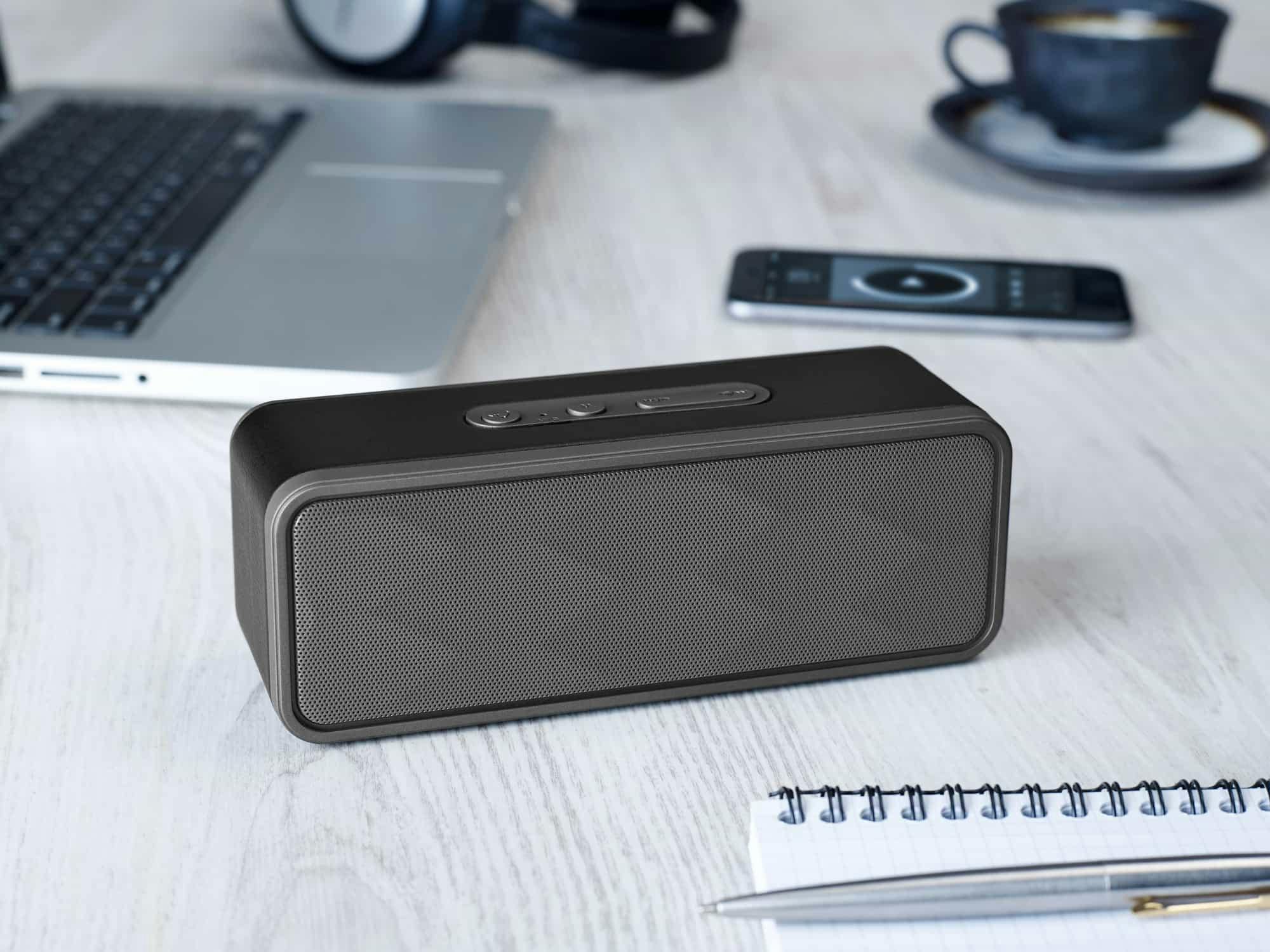 The Benefits of Working With Spectrio
This company knows that your brand's message can be driven by your music choice.

Spectrio offers two music-specific services.
On-hold music: When you set up on-hold music with Spectrio, the company provides a range of options and will help you pick out the best playlist for customers who call your business.

Spectrio fully licenses all their music options and then masters the playlist to create a custom blend of music for you. You can sample their playlist skills online.

Overhead music: Playing music tailored to your store keeps your customers happy, engaged, soothed, and excited. Studies show that overhead music can lengthen the time customers stay in your store, which is vital for brick-and-mortar businesses in the age of online retail.

Spectrio tailors playlists for your business as they do for on-hold music, keeping licensed songs on-brand for you while including important information about your business through overhead messaging.
To bring you as many options as possible, Spectrio acquired Retail Radio. They offer comprehensive retail technology tools and marketing services, so your brick-and-mortar store can make your customers feel at home.

After this purchase, Spectrio created a unique overhead music service, allowing business owners like you to access more than 1 million songs that are fully licensed, so you do not have to worry about copyright issues. They provide customized playlists alongside tailored in-store messaging, which reportedly influences 66 percent of consumers' in-store purchasing decisions.

Benefits of choosing Spectrio include:
Local marketing consultants who can visit your business and work with you one on one.
Thorough analysis of your shoppers' current buying behavior and what you want to achieve.
Analysis of your competitors and how they interact with their customers.
Partnership with What's In Store to chart what is the most popular on various music charts and coordinate this information with your brand image.
On their website, Spectrio lists customer testimonials that describe the service as "extremely easy to use," providing technology that gives customers and employees the right information to close sales quickly. Their dashboard user interface allows simple, quick customization of advertising and song lists.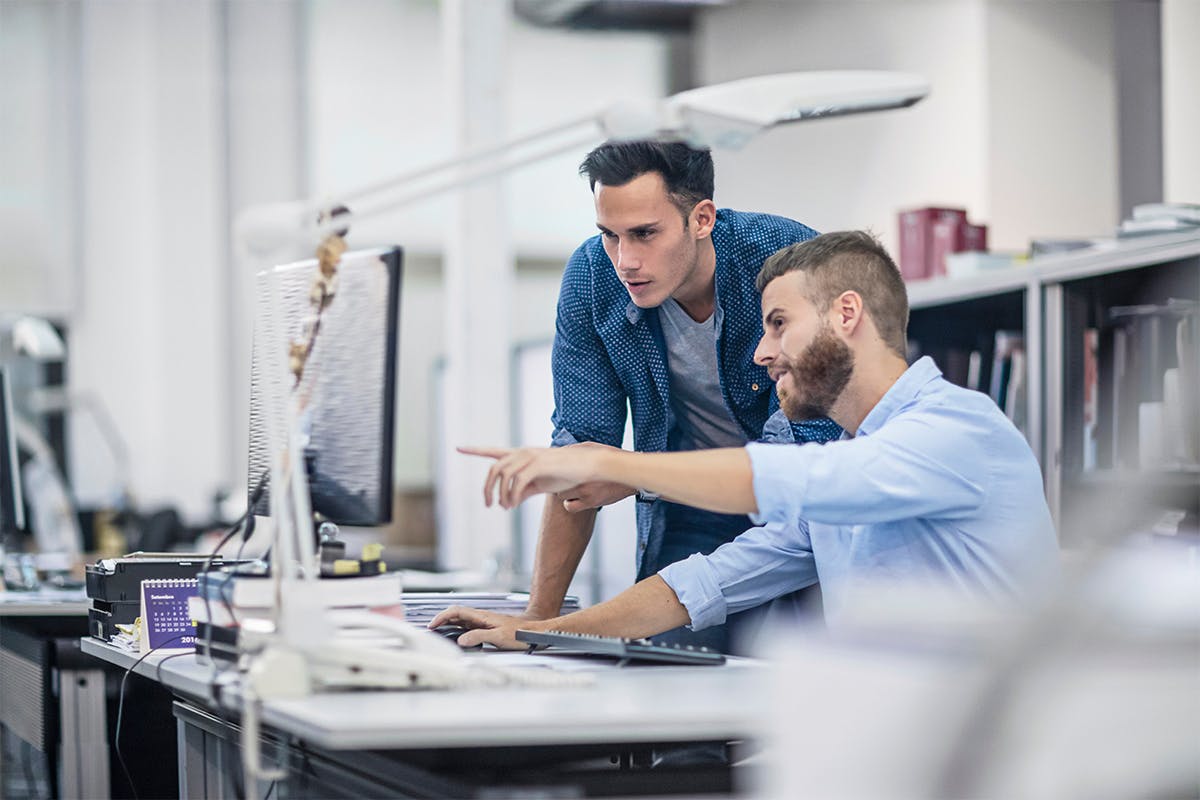 The Downsides of Working With a Large, Impersonal Company Like Spectrio
Spectrio is a large, trusted company with a great reputation, but the organization has had some mishaps.

One customer review reported that the first Spectrio representative who was assigned to their account was indifferent and did not work hard for them. The business reported, however, that they had complained to Spectrio and were quickly assigned a new representative.

Another complaint registered through the Better Business Bureau (BBB) reported that Spectrio promised a free two-month trial of a marketing product, never delivered, never got their technology to work, and insisted their business customer pay for some of the services anyway.

This company is not registered with the Better Business Bureau, but complaints about Spectrio can still be filed and resolved through this organization website. Spectrio responds quickly to customer complaints, even with the BBB.

Based on customer complaints, Spectrio's leading problems are those experienced by many large businesses, such as rude staff members, incomprehensive plan options, insufficient technology, and promises that cannot be kept. While most people report being pleased with Spectrio's offerings, there are several consumers who are unhappy with the service and need another option.
Competitors Include Cloud Cover Music
If you like Spectrio's service options but want to understand more about their competitors, the top competition includes:
Easy On Hold. Offering on-hold music and other business solutions, Easy On Hold is Spectrio's leading competitor.

RockBot. Spectrio's lead competition in the Application Software field, this company does not provide the same suite of services. While they are a strong competitor alongside Spectrio for in-store custom background music along with a streaming app, they do not create advertising options for their clients.

Cloud Cover Music. Although Cloud Cover Music is not listed as one of Spectrio's leading competitors, we do offer similar music-related services and customized advertising. You get a free, 14-Day trial of the software so you can see the large catalogue your customers will be able to access. If your primary concern is your customers' listening experience, Cloud Cover Music is an optimal solution.
When you want in-store, ambient music or the top hits to show how trendy your business is, Cloud Cover Music offers a large selection dedicated to your needs. Sign up today to try the easy-to-use online dashboard for 14-Days. There is no charge and no pressure to commit.
4 Things to Consider When Choosing Music for Your Company
Many companies hope to work with you on music for your brand. While most have free trial periods, so you can investigate and see if the company has what you need, researching every option is time consuming.
Most people find these four aspects the most helpful when they're investigating options.
1. Product Options
Many companies dabble in overhead music, and they pair their channels with other products like on-hold messaging or digital signage. A company like this can seem like a good option at first, but you may be disappointed in time.
Overhead music is noticeable to both customers and staff. A company that dabbles may not provide the customization and personalization you need. And they may not roll out product updates that make your purchase worthwhile.
In general, it's best to partner with a company that focuses solely on providing the best overhead music available.
2. Control Options
Overhead music shouldn't involve setting a station and ignoring it. Savvy managers switch up their music based on customer and staff feedback, and most change the tempo and pace depending on the time of day.
A good partner offers an easy-to-use dashboard for minute control of your music. If you have multiple locations, control is especially critical.
3. Legal Issues
Streaming companies should have partnerships with major music copyright holders. Those connections allow you to play your music legally without worry of litigation. A good partner will take those responsibilities seriously.
For example, Cloud Cover Media doesn't allow people to upload their own songs. Staff at CCM need time to ensure that a song is legal to play and their clients are protected. Some CCM competitors do allow uploads.
3. Cost Considerations
Music is critical and worth paying for, but value is important too. Some companies charge a steep price for their work, making them too expensive for the average business.
There's no shame in shopping around for the best deal. Managers who shop could save their companies hundreds over the course of a year.
4. Investigate Your Options
This quick comparison chart shows you how some major players stack up:
| | Spectrio | Easy on Hold | Rock Bot | CCM |
| --- | --- | --- | --- | --- |
| Overhead Music Options | Overhead music is available, and clients can include in-store advertisements. | Two options are available: hit music and licensed instrumental music. | Overhead music is a core offering from this company. | Overhead music is a core product from this company. |
| Other Music Options | On-hold music. | On-hold music. | None, but the company does offer a TV option. | Overhead announcements are available. |
| Custom Playlists Available? | Yes. Clients can build their own playlists. | No. Clients can blend up to four existing channels and block songs, but they can't create something from scratch. | Yes. Clients can design their own playlists or import an existing playlist from Spotify or iTunes. | Yes. You can mix stations, remove songs, and schedule 15-minute timed changes to music. Customers can also recommend changes to playlists shared by multiple companies. |
| Management Options | Dashboard access allows you to program music from anywhere. | Dashboard access allows you to control music in multiple locations. | Dashboard access allows you to control music from anywhere. | Dashboard access allows you to control music from anywhere. |
| Available for Enterprise Customers? | Yes. Customers can create different in-store radio stations per geographic region. | Yes. Customers can control the music in multiple locations, but it's not clear if they can play different songs per location. | Yes. The dashboard makes it easy to create new playlists for different locations. | Yes. The dashboard makes multi-location management easy. |
| Costs | Starting at $25/month for music only. | The company doesn't share pricing information online. | Starting at $24.95/month. | Starting at $18.95/month. |