Many business owners are unaware of the risks that come with playing music in a business setting.
Even if you have created a personal playlist that happens to be on-brand for your business, you still can play only the music that has been legally licensed for commercial use. Still, there are two ways to obtain legal access to the music your customers love: you can work directly with one or more performing rights organizations (PROs), or you can simplify the process by relying on a music streaming provider, such as Cloud Cover Music, that manages all of the operational, IT, and legal challenges related to installing and operating a music service for your growing company.
Knowing that background music is one of the simplest and most important ways you can connect with your patrons, the music streaming providers below are a few other modern options that ensure you have full access to brand-focused background music to play in your stores at zero risk.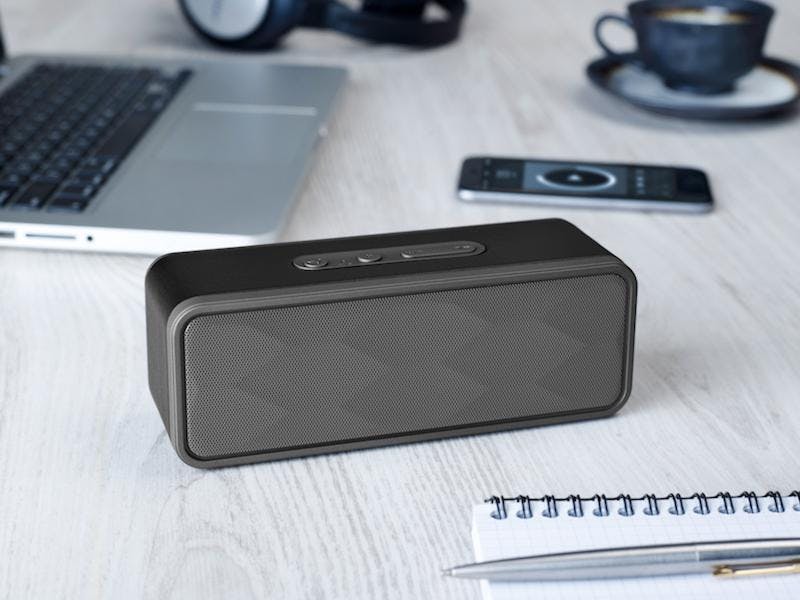 What are the PROs
PROs are music industry organizations that hold and distribute copyrights to songs for different purposes, on behalf of the musicians, composers, artists, and publishers of the works. PROs often have hundreds of thousands of songs in their catalogues, and you can work directly with them to have access to that catalogue.
Once you have access to the catalogue, it is up to you to figure out how to find and curate music specifically for your business.  With mobile technology evolving almost daily, simply gaining access to one PRO's catalogue can be more complex than working with a music streaming app.
Fortunately, there are several music streaming apps that manage commercial licenses for you. Cloud Cover Music is unique in its boutique-level service to growing companies, but the general focus of all music streaming providers is to integrate with your business in order to help you manage the atmosphere of your setting and encourage social sharing with your customers. Music streaming apps are also easy for your employees to use. Below are some of the more common commercial music streaming services for your comparison.
Pandora for Business
Pandora was one of the first streaming internet "radio" stations, known for using the Music Genome Project, which plays songs with similar traits to link users' favorite bands or genres to songs they might enjoy. The algorithm typically played one or two songs from the original artist but could not play an entire album from beginning to end.
As mobile technology improved, and more people began playing music on their smartphones or similar devices, the Pandora streaming app was used in more places. The company realized that businesses might want access to that technology, too, but with licensing requirements, that program must be separate from the original Pandora.
Offers
Pandora for Business is just what it sounds like and more. As one of the leading music streaming apps for businesses, they offer full compliance with licensing and copyright, ease of use in creating and managing stations, no ads, and no contract requirements.
Like the original Pandora player, you can click a thumbs-up or thumbs-down icon to indicate how well you enjoyed the song, allowing you to create the best playlist to associate with your brand. Similar to other music streaming services, the Pandora for Business app allows you to schedule content based on when your store is open, what sorts of events may be happening, and what time of day it is.
In order to provide music to subscribers, Pandora for Business licenses through several major PROs
BMI
ASCAP
SESAC
SoundExchange
Songs from these catalogues are played ad-free, with unlimited listening hours and no timeouts for inactivity. All you need is a Pandora business account. The app works across multiple smartphone, PC, and Apple devices.
Like many streaming services for business, Pandora commercial use offers their own hardware device to improve sound quality in your establishment. In connection with Mood, the Pandora for Business player is easy to set up and work with. It can be purchased with a monthly subscription, but it is not required.
While other streaming music companies offer more in terms of customization, hardware, or app features, Pandora was one of the original internet streaming programs and is familiar to most users.
Price
After a short free trial, the Pandora for Business cost $26.95 per month in order to continue using Pandora in a business. The additional player is $99 one time (plus shipping & taxes), with no service or maintenance fees.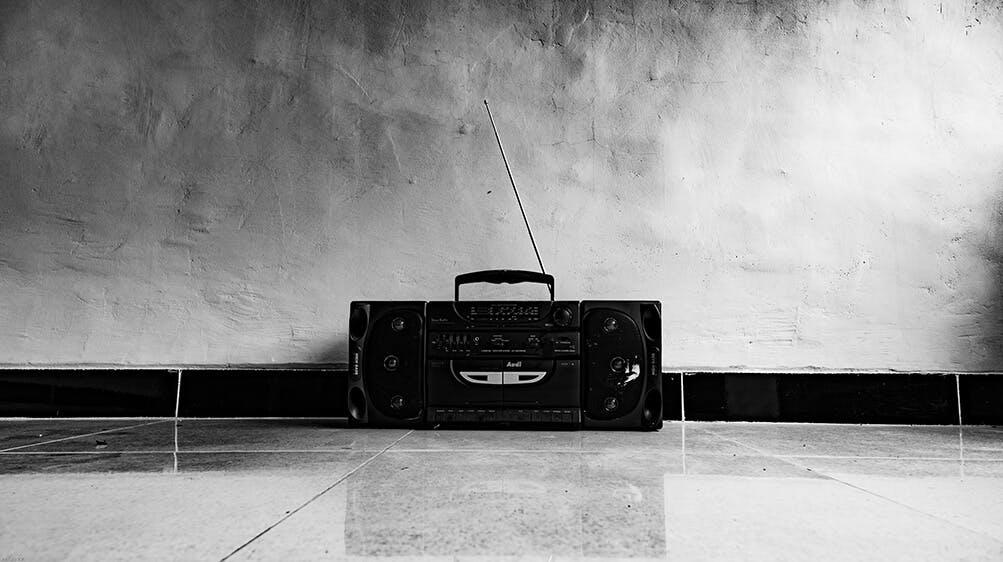 SiriusXM for Business
While Pandora is powered by the Music Genome Project and a large library of songs, SiriusXM is satellite radio that can be accessed through the internet or mobile devices. It is commercial free, and it offers talk radio, news, sports broadcasting, traffic and weather, and even comedy in addition to music. Any type of programming offered on AM or FM radio in the past is available with SiriusXM. Access to SiriusXM radio stations requires a monthly subscription.
As with music, other kinds of broadcasts require special licenses to be played in businesses. If you have SiriusXM for personal reasons, you cannot simply play this in your business. Your business must purchase SiriusXM for Business instead.
Offers
SiriusXM for Business ensures that any program you, as a business owner, access with their streaming service is appropriately licensed for commercial use. There are over 100 commercial-free channels, including 30 that have no interruptions from DJs.
There are a few channels that are designed for specific environments, including:
Restaurants, bars, and breweries
Retail and convenience stores
Banking institutions
Waiting rooms or health care offices
Spas and fitness facilities
On-hold music
Franchises of specific businesses
Just a few of the channels SiriusXM for Business offers include:
Top 40 Hits
Classical jazz radio
Canadian stations
Christian music
Smooth electronic
'90s pop hits
The company also offers streaming radio hardware, with between 1 and 10 channel presets to make it easy to access the stations you want quickly. The device connects via an ethernet cable, so setup is fast and simple. Like other music streaming companies, SiriusXM remains competitive with a streaming music player that allows you to upload and schedule overlay messages that promote your business's sales or events. You can use the streaming music player for on-hold music and messaging and then the web platform to manage the music played through it.
The Music for Business app is compatible with your smartphone, tablet, or computer without buying any of their specific hardware. If you already use Sonos speakers, you can use their app to manage SiriusXM for Business as well. This allows you greater control of sound quality, along with what is being played.
Price
You can get a free 30-day trial of SiriusXM for Business, and after that, you spend $24.95 per month to access over 100 channels.
Other Companies
If neither Pandora for Business nor SiriusXM for Business provides the kind of content you're looking for, there are many other business-focused options you can quickly sign up for online. Most of them are focused on streaming music for business, but some provide radio programming like news or talk shows. More of them offer the ability to customize playlists, which may be something your business benefits from.
However, other than Cloud Cover Music, options beyond these typically have smaller catalogues, so you may not get the range of music you want.
Mood: Music for Business: This company purchased the original creators of mood-changing corporate background music, Muzak, in 2011. Since then, the company has used that brand to create customized background sound solutions for businesses, and they provide all the amenities of other music streaming services, including online and mobile access, reliable hardware, and a large library of music.
Overhead.fm: Similar to Pandora in many ways, Overhead.fm is only for businesses, and it does not have a personal use branch. It is legal for businesses to stream their library with no commercials, no long-term contract, and a streaming app and web platform that can be accessed from nearly any smartphone, tablet, PC, or Apple device. The basic plan comes with a 14-Day free trial; then, it is $16.95 per month. Other levels go up in price but feature add-ons like remote control, music scheduling, custom messages for a small charge, and more.
Soundtrack Business: This company works with major PROs to obtain licenses for music, and considers itself to be the "Pandora Business alternative." You as the business owner or manager have complete control over the music played and can reject songs with explicit content. You can pre-download much of the music available so your devices can be offline. With no internet access required, you do not have to worry about potential interruptions, device problems, or sound quality changes.

The program updates its catalogue weekly, so there's always new music in the streaming app. Soundtrack Business does not provide hardware for your store or restaurant, but instead focuses on creating an easy-to-use app for any tablet or smartphone; you can use the app to schedule when certain curated playlists will begin, based on events in your business, time of day, and opening or closing time. The first month, or 30 days, is a free trial. Then, the program is typically $26.99 per month.
Whether you want access to the latest songs through streaming radio, to create a specific mood by having similar songs recommended, or not to have to deal with additional hardware in your small business, there are dozens of music streaming solutions that help you legally license music without directly contacting PROs.
The Difference Between Radio for Business and Streaming Like Cloud Cover Music
Streaming radio makes sense for many businesses, especially if you are used to paying for the personal version of these online radio services. In some cases, streaming radio may not be the best choice for you, and you may find that a different streaming service like Cloud Cover Music works better.

With Cloud Cover Music:
You can get profanity-free playlists of the latest music and popular hits from the past.
Between 1 and 10,000 business locations can use the same streaming music account.
You can monitor playlists at different locations to understand what works for your customers.
You can predetermine which playlists each of your business locations will play that day.
You can choose from business-specific or mood-specific playlists to focus your in-store experience.
Pandora and SiriusXM play stations based on what has been deemed popular, what is new on their channel, and what genre you choose, but you have less control over the feeling of these stations than you do with a different dedicated streaming service, like Cloud Cover Music.

Depending on what type of business radio you buy, like SiriusXM, you may find that music in your business is interrupted by DJs. You may not be interrupted by ads for other companies, but a DJ's voice is still not suited to your business needs.

Companies like Cloud Cover Music help your business sound similar across multiple locations with dedicated playlists. While our curators create playlists for you, you can tell the program when you do not want to hear a specific song again, and it will be permanently removed from your version of that playlist. While many people have open minds about songs, everyone has different tastes. If a song does not suit your business or personality, you can get rid of it.

If you like several stations through Cloud Cover Music, you can combine these to create a unique sound for your store or all your stores. All plans cover United States and Canadian music licensing, and we work with the biggest performing rights organizations (PROs), including:
BMI
ASCAP
SoundExchange
ReSound
Access to music from these many performing rights organizations means you have the best chance of finding a genre that works well. You can find many playlists that suit your business's needs and leave your customers feeling satisfied with their time in your store.

Cloud Cover Music also offers the ability to upload your own in-store messaging, which can be interspersed with your playlist choices. Any voice your customers hear in your store will be associated with your brand, not with the radio station.
These plans range in price, but all are affordable.
$16.16 per month for playlists of the best music for your business
$20.61 per month to monitor locations if you have multiple storefronts
$26.96 per month for in-store messaging
It's easy to get set up with Cloud Cover Music. Contact us today to get started.