The metaverse can be a place to buy and sell goods and services, which includes music. Creators of music can offer an entire musical experience, viewers can attend concerts virtually across the world, and buyers can purchase NFTs (non-fungible token), such as album covers in the metaverse. 
The metaverse is the potential future of the internet. It involves a digital world that is part virtual reality (virtual worlds) and augmented reality (combined aspects of the digital and physical world) to create a wholly new internet experience. 
This is in part being built by tech giants such as Facebook, which has rebranded to Meta, and Microsoft as well as companies like Roblox, Snap, Nvidia, and Unity.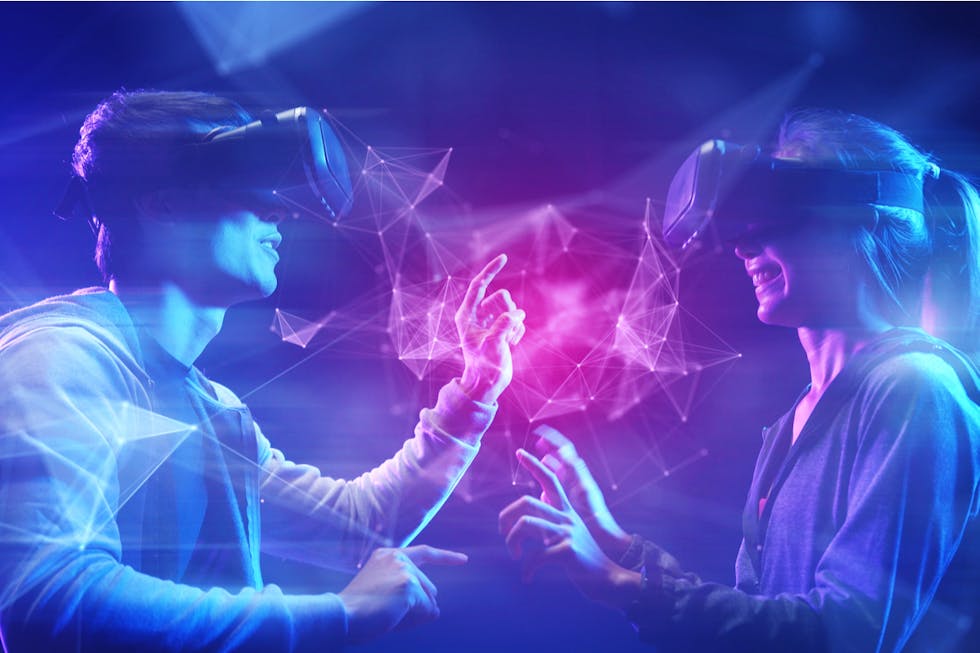 Music Monetization in the Metaverse
The metaverse has great potential for becoming a second world — a new space for new and existing revenue streams and methods for monetizing aspects of the music industry. This can include the following:
Streaming music experiences
Concerts that can be "attended" virtually
Parties where the host can hire a DJ and invite friends from across the globe
Decorations that can include NFTs for a virtual home in the metaverse
The idea of the metaverse is to combine two existing technologies — that of a digital second life and virtual reality. This will allow users to live a complete second life of their creation online. Your avatar will interact with others in the metaverse. 
There are potentially many more possibilities for the role of music and its monetization within the metaverse as it evolves.
NFTs in the Metaverse: Regulation & Legality
NFTs are moving into virtually every industry, including the music industry. This can help to put some of the balance of power back into the hands of music creators directly. 
NFTs can greatly benefit independent artists, for example, who can decide not to partner with a record label and instead with the fans directly. This can come in the form of selling an NFT of an album cover, for instance — selling it to fans and promising to funnel some of the royalties back to them while retaining some for the artist as well.
The metaverse can make it easier for artists to collaborate together. It can also open the door to a variety of NFTs like these:
Music videos
NFT bands
NFT marketplaces 
NFT-holder-only concerts
Traditional licensing and legal rules apply to the metaverse and online as they do offline. Users will need to have permission to use music from the license holder. 
NFTs will be subject to traditional financial regulations. Of course, there will be some potential methods for exploitation, and these will need to be considered as well.
Concerts
Several big-name artists, including Travis Scott, Marshmello, Ariana Grande, and Lil Nas X, have all performed successful concerts in the metaverse already. 
These are concerts hosted in a virtual world where artists can perform anywhere across the globe, and fans attend via VR headset from the comforts of their own home. Attendees can still interact with other concert goers in the shared virtual space.
Recently, the major record label Warner Music partnered with The Sandbox to create a virtual performance venue within the metaverse. It will be a concert hall and a musical theme park where it can host a variety of big-name artists in metaverse concerts.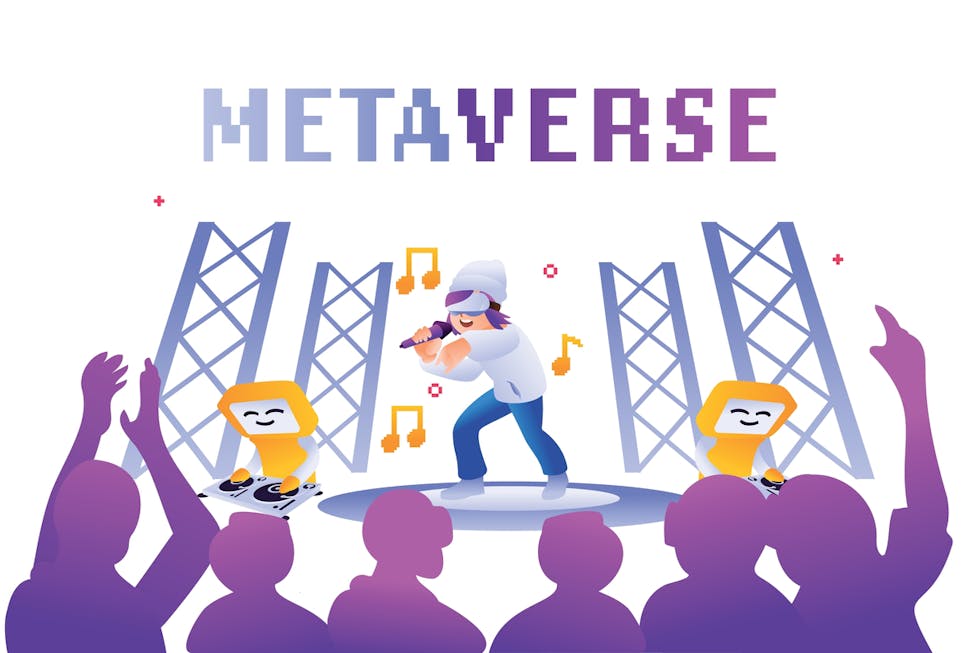 Major Labels & Artist Buy In
Warner Music Group is home to artists like Bruno Mars, Cardi B, Ed Sheeran, Lizzo, Blake Shelton, Michael Bublé, Clean Bandit, and the Black Keys. By teaming up with The Sandbox to build a concert venue within the metaverse, it is possible that these big names will soon be open to performing on this platform. 
Others to buy into the metaverse include Snoop Dogg who recently bought Death Row Records. He is converting it into the first ever NFT record label, putting artists through the metaverse. 
Universal Music Group has made a deal with Curio, an NFT platform, to develop NFTs for its artists and record labels. Artists include the likes of Ariana Grande and the K-pop supergroup BTS. 
As the metaverse expands, more and more artists and record labels are likely to jump on board.
How to Access This Music 
The metaverse is community-based and a decentralized platform owned by those who use it. 
To access the music within the metaverse, you will need to be on a metaverse platform. Often, you will need to purchase access or an artist or record label NFT. Buying this gives you rights to then use that music or product within the metaverse. 
You can attend concerts or music festivals, hire a DJ for a party, watch and immerse yourself in music videos, and stream music from metaverse platforms, often for a small fee. 
As the metaverse grows and evolves, more and more options will open up to access and use the music within this digital environment.
Music in the Metaverse FAQs
What is metaverse music?
Metaverse music can include streaming concerts and music, music videos, digital merchandise, access passes and tickets, avatars, and audio-visual art.
Music is still music in the metaverse. It just allows artists to have a closer and more immersive relationship with fans, often sharing royalties with buyers instead of record labels.
What does the metaverse mean for music creators?
The metaverse can help to level the playing field for music creators, especially independent artists. Creators can collaborate together across the digital platform and reach fans across the globe. It can also cut out the middle man of the record label and create a partnership with fans directly.
How do I add music to the metaverse?
You can buy music in the metaverse by purchasing NFTs or accessing a metaverse platform that streams music. Digital music can be bought and sold on open marketplaces. Once you have the rights to it, you are able to download and play it in the metaverse legally.
How big is the metaverse?
The metaverse is constantly and quickly evolving. While it is not new technology, it will continue to expand as more people become invested and open to the platform. Several big-name tech giants are working to make the metaverse even bigger than it already is.
Are big-name artists and record labels using the metaverse?
Yes, many major recording artists and record labels are already in the metaverse selling both NFTs and streaming music. Many big-name performers have already had successful concerts within the metaverse as well.
Do I need special equipment to be on the metaverse?
Generally, you will need some form of VR headset or equipment in order to interact within the virtual or augmented reality metaverse. This can provide you with a more immersive experience.