A good music strategy can be an integral part of your business plan. Music helps to create a connection with the target audience, and it can positively impact both customers and employees. 
Music can be used for a variety of purposes that can improve work productivity and increase sales. 
It is important to know how, when, and what types of music you can play and the legalities of using music in your business. There are many nuances to consider when making music selections and determining how to use music in the most effective way to benefit your business.
We've outlined 28 facts you need to know about using music in your business. Use this list to get up to speed on how to best make music part of your business. 
Common Uses of Music in Business
Music is an important part of an overall business strategy. It can be used in a variety of different ways that can have a positive impact on your bottom line.
1. Music can be used in a physical environment to set the tone or generate ambiance. Different types of music can be used to elicit positive emotions and create the desired atmosphere.

Music in a business can help to keep customers in the store and keep them happy and engaged. Music played in a work environment can positively impact employee morale and aid in workflow and productivity.
2. Marketing strategies, promotional materials, and advertisements can all incorporate music. Music can help to create a positive image, promote brand recognition, and impact the way people view the brand.
3. Businesses often host live events either for the public or for their employees, and music is often played at these functions. Since music can be used to shape and enhance emotions, it can be a powerful tool in these environments.
4. Business presentations and training materials often use music to help keep viewers engaged, to set and keep the pace, and to create desired feelings.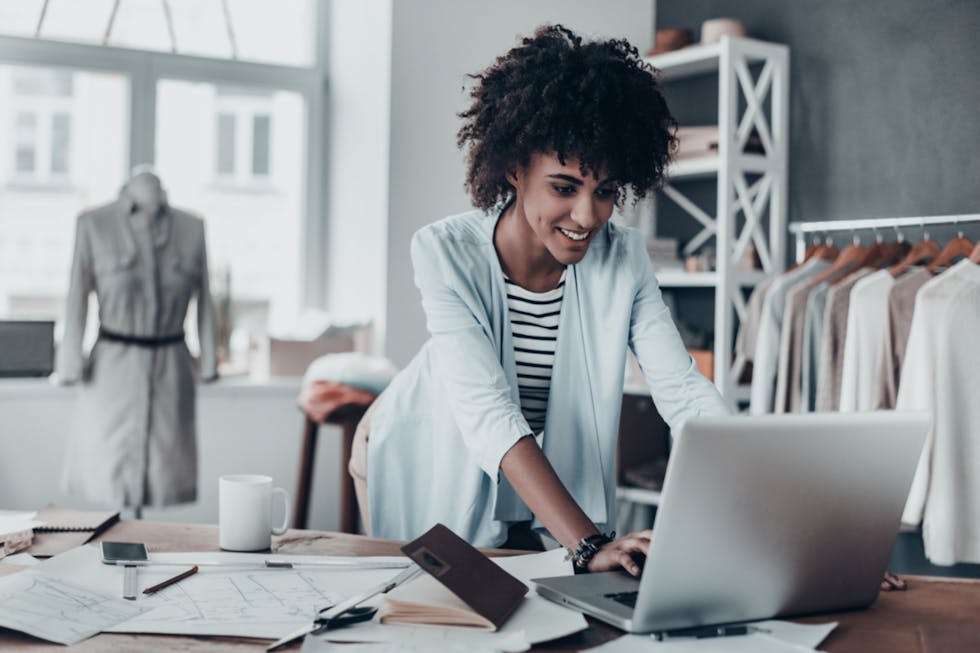 Music Licensing
To legally use music in your business, you will need to ensure that you have the proper permission to do so. There are many facets of music licensing that need to be taken into consideration when using music in your business.

It is important to understand that any broadcasting of music that is shared externally (or even to a group of employees internally) will need a proper license. If you are sharing music through an advertisement, on the internet, in a work training session, or in a retail establishment, this music will need to be licensed.
5. Generally, a song will contain two different types of copyrights requiring two separate licenses: the sound, or master, recording and the musical composition. These copyrights are commonly held by two different entities.

The composer (the person who wrote the music) will hold the musical composition copyright, while the performer or music label will hold the master recording copyright.
6. Any public use of music, whether this is a public performance, at a conference, in a retail store, on the internet, at a work training event, in a restaurant, or at a public event will require a public performance license. Playing music at virtually any gathering of people, outside of a small social or familial circle, will require a public performance license to legally play music.
7. Public performance licenses for songs are typically issued by PROs (performing rights organizations). The big four PROs in the United States are ASCAP (American Society of Composers, Authors and Publishers), BMI (Broadcast Music, Inc.), GMR (Global Music Rights), and SESAC.

Each of these performing rights organizations will have a different catalog of music. Each usually offers a blanket license that gives you rights to any song in that PRO's library.
8. To use music for an audio-visual presentation of any kind, such as an advertisement or video, you will need a synchronization (sync) license from the owner of the song's copyright and a master use license from the sound recording's copyright.
Types of Music for Your Business
There are a few different types of music that are used in businesses for different purposes. Music is performed live or played in the foreground as the focal point, or it is sometimes more desirable to have music playing in the background. 
Sometimes, it can be beneficial to have instantly recognizable music, while it is generally more cost-efficient to use music in the public domain.
9. Music that is played at a public performance, such as by a live band or DJ, is performance music and requires a public performance license. Generally, the owner of the business supplying the music will have the necessary licensing.

Performance music is meant to be in the foreground. It is typically the focus of the event. Performance music is useful for public events and corporate parties.
10. Other times, the music is not meant to be the main focus. In this case, background music is preferred.

Background music is just that — played in the background. It is often played in restaurants, retail stores, and work environments. While background music is important, it is not the focal point.

Even for background music, you will need a public performance license to play it in your establishment.
11. Another choice for music is popular music. This is music that is played on the radio, performed by well-known artists, or music that is on the Billboard charts. This music can be difficult and expensive to license, but it does have the benefit of being instantly recognizable.

To license popular music, you will need to contact the owners of the copyrights directly — remember there are two — and negotiate a deal.
12. There are companies that manufacture content, called production music, that is less expensive than popular music and can be more easily acquired and licensed. The music is usually well-made. It just will not carry the same recognition value as popular music.
13. There is also music that is free and easy to download and contained in the public domain. No copyrights exist for this music, often because those rights have expired. For example, any music made prior to 1922 in the United States is considered in the public domain.

Another option for free or inexpensive music is Creative Commons (CC) music. This music does not usually require any licensing; however, artists often ask that you give them credit for using it.
Benefits of Music in Your Business
Music can play a big role in your business, either being used in the foreground or the background. It can affect how people think, act, and view your brand. It can directly affect how much they spend in your business.

These are some of the various benefits of using music in your business:
14. Multiple studies have shown that playing music in a retail environment can keep customers in the store longer and even potentially influence buying habits. Music can elicit positive emotions, and happy customers are more prone to open their wallets.
15. Music can help define your brand and create positive feelings surrounding your products. Music can also help with brand recognition, which can also increase sales and therefore profits.
16. Music has the power to make employees more productive and happier. Research shows that employees who listen to music generally perform better and get more done throughout the workday, as three-quarters of workers report higher levels of productivity when music is played at the office.
17. Music can be a powerful method for setting the tone and creating a positive atmosphere in your business, both for customers and for employees. Music can evoke emotions, which can then influence behaviors.
18. Music helps people to be more engaged, which can aid in productivity and also positively influence buying habits.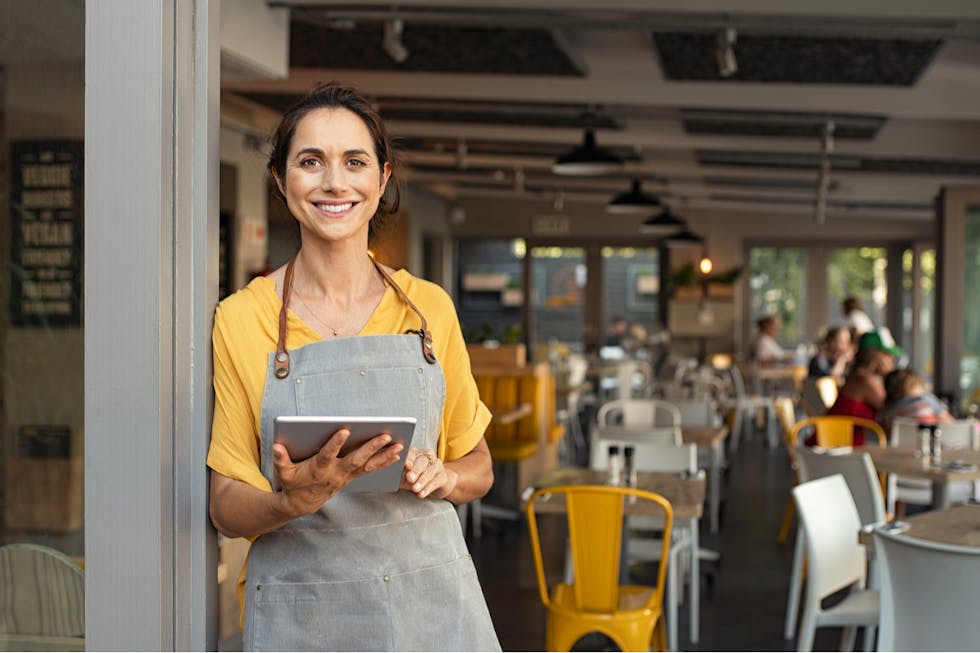 Things to Consider When Choosing Music
Music is good for business, but it is also important to have the right kind of music.

Music can be used to set the tone and shape the emotions and behaviors of customers and employees, and it needs to help you accomplish your goals.
19. When deciding what type of music to play in your business, you must first determine the purpose of the music.

For example, is it meant to be background music that is not too distracting, or should it capture the attention of your audience to enhance your message? You will need to decide on the type of message you are trying to convey and choose music that will fit this purpose.
20. Music is designed to enhance your presentation, training materials, or advertisement, and/or influence your employees and customers. It is important to choose the right type of music for the job at hand. You will need to decide if it is more beneficial to use popular and recognizable music or if production music will be effective.

The genre of music is important too. Different types of music can invoke different moods and subsequent behaviors.
21. The next thing to consider is the required licensing for music you will play in your business. Most music will require some form of licensing, and it's important to be aware of what you need and how complex it will be to acquire the licensing before settling on the type.
22. Another factor to consider when choosing music is the cost. Creative Commons and public domain music are free to use, for instance, while popular music can get quite expensive with licensing fees. Consider your budget for your project or business and how much of it you plan to use on music.
How to Play Licensed Music in Your Business
There are a few options to consider when looking to play music in your business. 
23. The first and most important thing to consider is ensuring that you acquire the proper licensing.

If you are planning on streaming or broadcasting continual music and you want to be able to play any music, even popular music, it is typically optimal to obtain a public performance blanket license from all three big PROs. This will cover your licensing bases.

The licensing you will need depends on your specific business, and each organization has various options to choose from.
24. Another option is to use public domain, Creative Commons, or production music. These are often either free or inexpensive. While it may not all be recognizable music, it is generally good quality background music.
25. A B2B music service subscription is a great way to legally use music in your business. With a music service subscription, the provider takes care of the licensing, and all you are responsible for is a monthly or annual subscription fee to have access to their music catalog. There are often different tiers of membership options, depending on your music streaming and broadcasting needs.
Penalties for Using Unlicensed Music
You will always need to ensure that the music you are playing or using in your business is properly licensed and that you have the proper permissions to use it. The consequences of not doing so can be severe.
26. If you do not obtain the proper permissions, you can receive a take-down notice or risk having your content removed or blocked. This limits your audience and keeps any of your material from being viewed.
27. You can also be subject to major fines and financial recourse if you use music in your business that you do not have the rights to use. Fines can add up quickly and end up costing you more than the initial licensing fees would have been.
28. You can also face legal issues with the copyright holders if you do not first obtain permission to use their music.
Safeguarding Your Business
It's just not worth the risk to use unlicensed music in your business. Ensure you are protected while having access to all the music you need with a commercial streaming music service.