When you want to play music in your business, you need a commercial license.
These can be easily purchased through a performing rights organization (PRO), which you can do online through their websites. You can also find contact information for music publishers and ask for rights to specific songs.
While it is possible to get permission or playing rights directly from an artist, this is typically difficult unless you know the musician or composer personally. You can find Creative Commons, royalty-free, and public domain music online through several sites, but these do not give you access to popular songs.
Currently, one of the best ways to get commercial streaming rights to trendy, catchy tunes is through a commercial music streaming service like Cloud Cover Music.
Music Copyright: Getting Access to Music for Your Business
When you want to play music in your business, you need to get a commercial license from a performing rights organization (PRO), find public domain or Creative Commons music, or even ask the artist directly for use of their song.
---
As a busy business owner, you do not want to spend a lot of time on this project. –You want simple solutions online, so you can focus on other matters.
---
It is possible to get permission to use a song online by buying the rights through a PRO, using a commercial music streaming service, or finding inexpensive royalty-free music. Since many business owners just like you have had this concern over the years, there are several websites and services dedicated to helping you get the best music for your business.
We've outlined some of the best approaches to buying the rights to music online.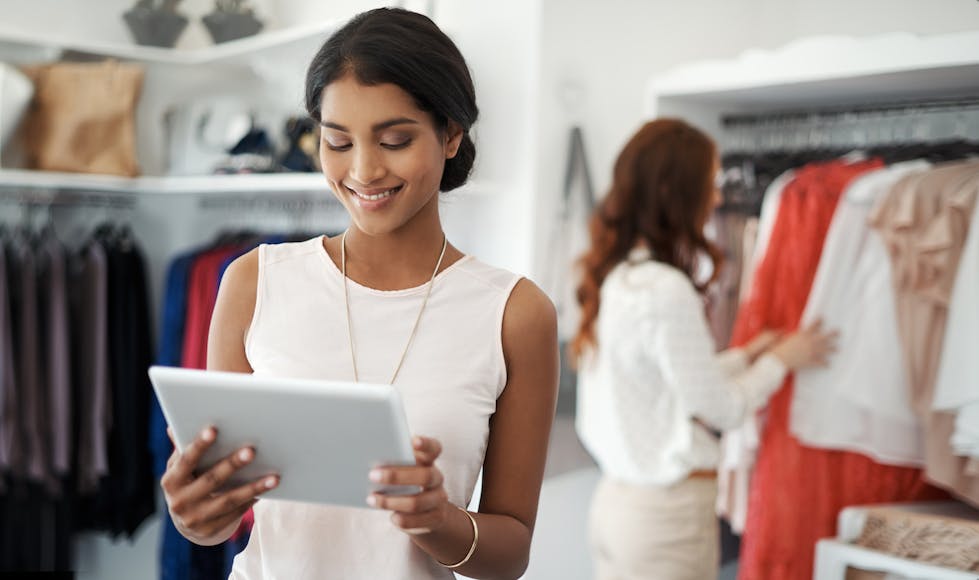 Performing Rights Organizations Have Large Music Catalogues
The first place to find a song you want to play in your business is a PRO. These organizations are music societies with massive catalogues who manage legal access to these catalogues on behalf of artists.
By interacting with customers like you, PROs ensure that artists are paid fairly for their songs, recordings, or compositions. When you contract with a PRO, you can get access to their catalogue for a set amount of time.
These are the top three PROs in the world, which specifically manage United States music copyrights:
BMI: This society was founded in 1939 to represent musicians who were left out of some earlier PROs, like jazz, blues, and rock musicians. BMI protects the public performances of musicians' and composers' works, which includes playlists of their music, which are played over a speaker in a business.

This is the largest music rights organization in the United States. You can contact them directly online to purchase a license, or find the contact information for a music publisher in order to get other permissions.
ASCAP: This member organization represents 850,000 composers, songwriters, and music publishers. Based in the US, ASCAP is governed by members, so artists' interests are always represented.

With more than 16 million songs in their catalogue, ASCAP is one of the largest PROs in the world. Since it was founded in 1914, it is one of the oldest.

Since its founding, ASCAP has updated the licenses it offers and how you can access them, including online.
SESAC: Although a smaller PRO, SESAC fiercely represents their member artists' interests. There are about 30,000 artists with 1 million songs available through SESAC's catalogue, many of which you cannot find licenses for anywhere else.

Licenses cover not only popular music, but film and television scores. Being a leader in the technology service industry, SESAC is easy to contact online for help.
Music Publishers, Direct Artist Contracts & the Creative Commons License
What if you do not want to pay a PRO when you can get permission to use the music directly from the artist and ensure they are paid fairly for their work? PROs advocate for fair wages on behalf of musicians and composers, but you can also contact a music publisher directly instead of a PRO. You can contact music licensing companies for help finding who actually owns the copyright for a piece of music, so you can ask for a specific licensing contract with them.
For most songs, it is better to contact the music publisher than the artist directly, but if you happen to know a musician or composer personally, you can get their written permission to use their music. You should pay them for this access, but it is possible some musicians will grant you access for free.
For example, many artists publish albums under the Creative Commons license, so they can quickly build an audience without a record label interfering with their work. You should get this permission in writing, for later reference.
Often, direct contact with the artist works best if the composer or musician is a personal friend without a large recording contract.
If you are more interested in specific genres and ensuring you always have new music rotating through your business, but you do not want to contact a PRO or a music publisher, you can find music under a Creative Commons license with streaming services like SoundCloud. You can also find public domain music at sites like the Free Music Archive.
Commercial Music Streaming Is the Simplest & Most Affordable Approach
If all of these options sound like too much frustrating work, and you want access to the best popular music without worrying about the details of licensing, there are commercial streaming music services like Cloud Cover Music that manage the legal side of things for you for a monthly subscription fee. You can use curated playlists or find the songs you want to make your own playlist.