In 2019, Apple launched a new product called Apple Music for Business. The Apple Music app has been extremely popular, so the tech company decided to expand its subscription service to work with businesses that want to stream in-store tunes. Apple Music for Business is brought to you by the PlayNetwork.

The combination of world-class music content curation, easy-to-use software tools, and proprietary technology that functions with your other Apple products means you can share incredible soundscapes in the background or foreground of your store. Better yet, your customers can access your playlists later if they also use Apple products like Apple Music. This means they remember your business, see your great taste, and get excited to come back. As such, curating playlists can be a unique way to advertise your business.

After testing the program in Levi's and Harrod's stores, Apple launched this new service for businesses in 2019.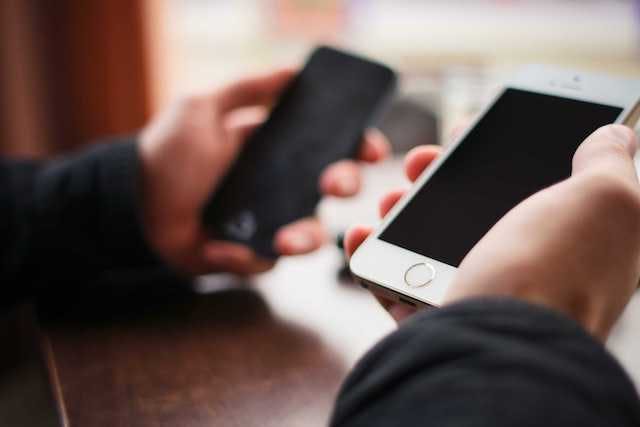 The Benefits of Apple Music for Business
Many business owners already use Apple Music for their personal playlists, but the original Apple Music program does not provide specific licensing to work in retail or business locations. Apple Music for Business works with playlist curators to generate playlists for any mood or moment by licensing with performing rights organizations (PROs). These hand-selected tracks help you develop a solid strategy and choose the right sound for your brand.

Since PlayNetwork's Apple Music for Business works with companies internationally, playlists are tailored with local music favorites and local bands, so you stay trendy wherever you are located. If your business has locations around the world, you can sound relevant and on-brand wherever your customers interact with you.

Playlists are updated all the time with new music from the latest, most popular artists. Since music is licensed through PROs for you, thanks to Apple's team, you do not have to worry about paying separately for these rights. Instead, you get access to an extensive catalogue of trending, popular, and classic artists without worrying which PRO their music belongs to.

As with other Apple products, the user interface is designed to be simple to use and flexible to your needs. The features accommodate any setting where music is played — gyms, coffee shops, bookstores, clothing retailers, restaurants, and many other options.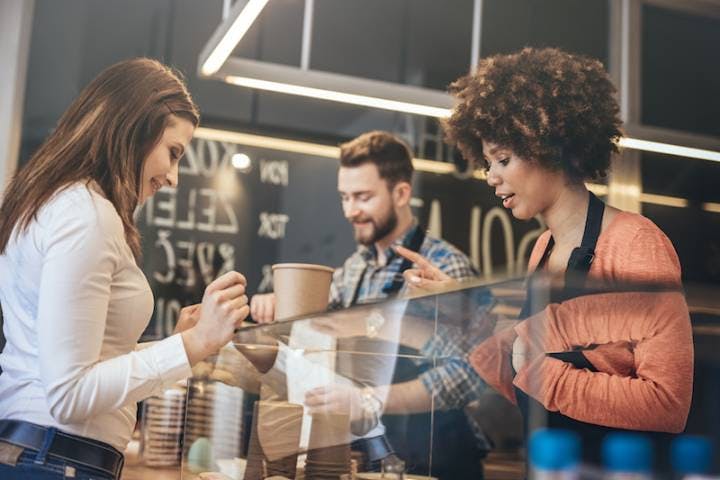 Your employees can use the interface to quickly change the playlist, customizing the experience based on who is in the store, what time of day it is, and other factors. They get instant access to playlists to adjust mood and songs. You, as the business owner, can also adjust which playlists are accessible at which location, if you have multiple storefronts. All of these options allow you to create playlists that work well for your clientele. Watch for the results! 

You can also set up a schedule for playlists based on the day of the week, time of day, and whether there are holidays coming up. You can use two apps for Apple Music for Business with an iTunes business account:
iOS app, which is proprietary to Apple computers, tablets, and phones
CURIOPlayer Z8
These can be used separately or paired together to control your music in-venue. You can also let your customers know that you have an Apple Music for Business account, allowing them to take your playlists with them on their own Apple Music service.

Apple business pricing also offers other marketing strategies to keep your customers informed about what songs are playing when. You can display tracks and musician names with digital displays that you can adjust to suit your store's other design elements.

With an Apple Music business account, you also get:
Hands-on help in person from a PlayNetwork engagement manager.
Campaign optimization based on your brand and business needs.
Monthly reports about how your music and marketing are driving engagement with your customers.
Information on which marketing channels appear to work best for you.
A referral fee when one of your customers starts using Apple Business Music to sync with your playlists.
Competitors to Apple Music for Business Also Offer Great Options
Apple Music for Business is a new player in the streaming music for businesses industry. The other leading competitors include:
Soundtrack Your Brand, formerly Spotify Business. This service is about $27 per month, but you get the first month free when you sign up on a trial basis.
My Instore Radio. This service allows you to customize your own radio stations for your business. You can get a free 30-day trial. After that, costs will vary based on your business's needs.
Cloud Cover Music. This is one of the best and least expensive options at less than $17 per month, with a 14-Day trial period.
Apple Music for Business banks on the popularity of the company's hardware and software products for individual consumers, but there are many other music streaming services for businesses already. Price can be a huge factor, so Cloud Cover Music is one of the best options.

Cloud Cover Music works with major PROs like SESAC, ASCAP, and BMI to get a large catalogue comparable to that of Apple Music for Business, at a lower cost to customers. Cloud Cover Music also works with a wider range of devices, so you do not need proprietary hardware. But you can use Apple products to play Cloud Cover Music playlists.
Cloud Cover Music Works Across Devices to Best Suit Your Needs
Ultimately, there are numerous options that do not have proprietary requirements like Apple products, including Apple Music for business use.

If you are a small business owner or operate a large retail store, you want to consider what hardware suits your needs best, and this may not be an iPad or MacBook. You may instead find that other phones, computers, and tablets work better with speakers and digital displays that you want. This means you need to find an affordable music streaming service that works across brands.

Cloud Cover Music is a great option to fit these needs.