What Does QSR Mean?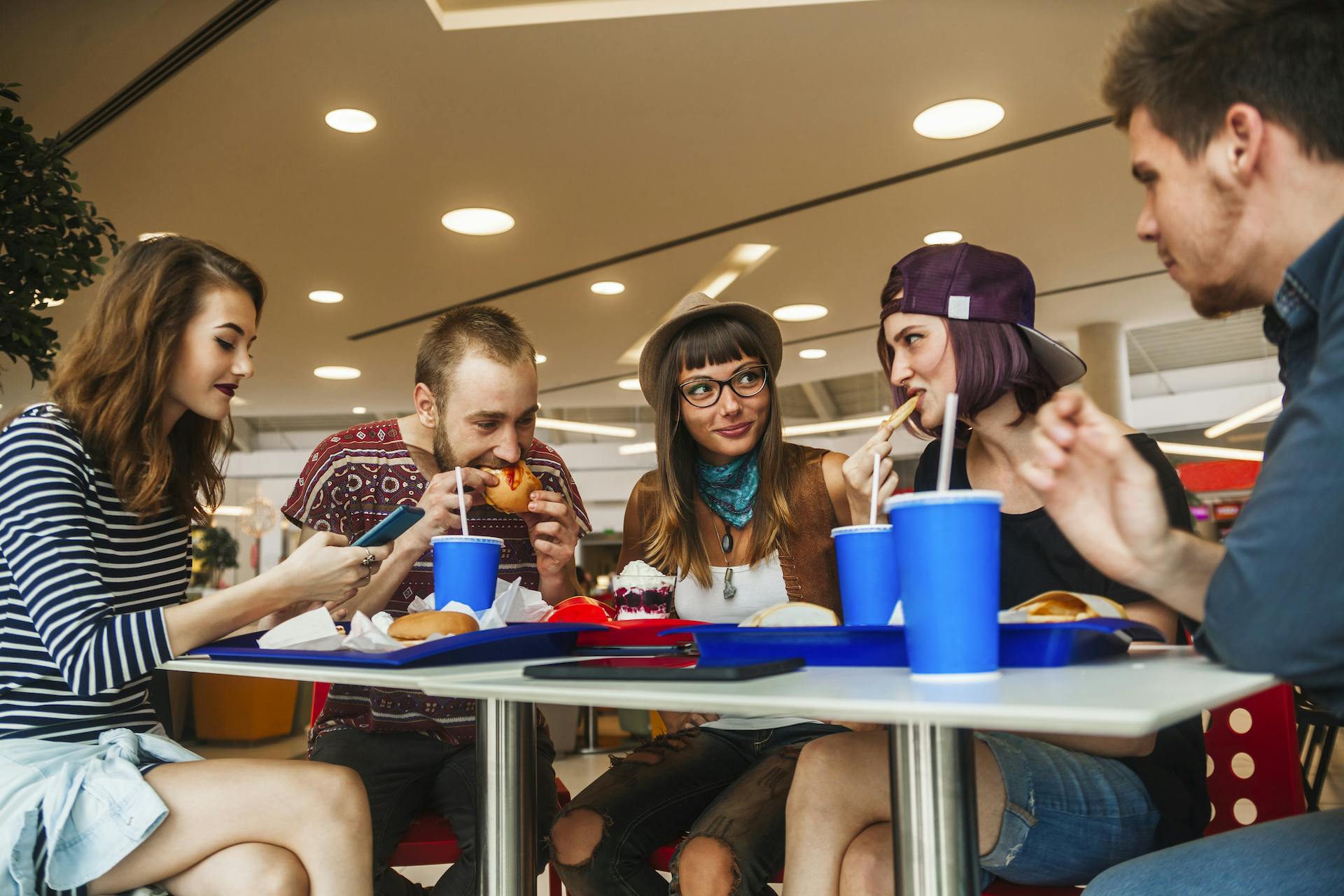 When people want a fast, casual meal but don't have time to cook, they have many options available. These options include sit-down restaurants, buffet-style eateries, takeaways, and 'fast-food' dining.
QSR stands for 'Quick Service Restaurant,' which is an official term meaning 'fast food' establishment. Until COVID-19 hit the USA, QSRs were emerging and expanding like never before, providing quick and convenient food at low prices.
If you're still wondering, 'what is QSR?', 'what is a QSR restaurant?', and 'what's an example of a quick service definition?' this post will answer your questions.
---
What is a QSR? 
When we define QSR, the QSR meaning is 'Quick Service Restaurant.' In professional terms, this is official restaurant terminology for what others may call a 'Fast Food' restaurant.
Burger King, KFC, McDonald's, Subway, Wendy's, and Taco Bell are prime examples of QSR establishments. When we think about what QSR means in terms of service, these restaurants' environments are centered around functionality, with efficiency and speed being primary goals.
To answer the question, 'what is a QSR restaurant?' They usually share one or more of these attributes:
Limited menu items, generally consisting of burgers, wraps, sandwiches, and/or pre-packaged salads
Most food is ordered for takeaway
Price points typically range between $5-$8 per meal
These restaurants usually provide plastic seating and tabletops
Table service is rarely provided in a QSR
---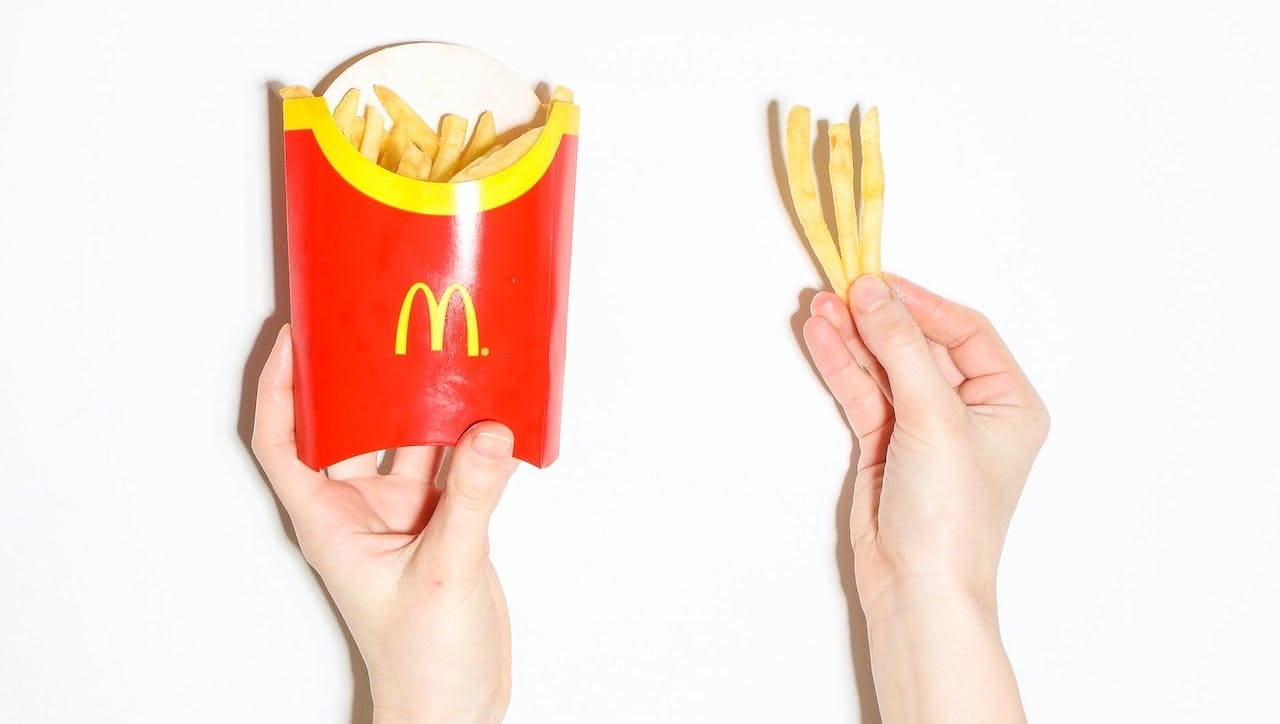 As mentioned earlier, the industry term for a 'fast-food' restaurant is a 'Quick Service Restaurant' (QSR).
To truly understand the QSR meaning, think of dining concepts like McDonald's and Burger King. In these establishments, meals cost around $5 a piece on average, with pizza chains charging slightly more. QSR dining's competitive nature has forced chains like McDonald's to slash prices by up to 15% for their Happy Meal option, lowering prices to around $3.
In terms of size, the top six QSR chains in the U.S are:
Subway
McDonald's
Starbucks
KFC
Burger King
Domino's Pizza
Pizza Hut
The food available at these QSRs is primarily burritos, wraps, sandwiches, pizza, and/or salads. Brands like Mcdonald's have upscaled their selection of hot beverages by adding drinks such as the McCafe Latte, McCafe Mocha, and McCafe Mocha Frappe.  These drinks are fast becoming a lucrative part of the chain's menu.
QSR establishments provide limited menus, and the food is usually available for takeaway. That said, many QSR restaurants provide seating with functional ambiance (plastic seating, branded graphics, and fluorescent lighting). Brands such as McDonald's have recently started to convert units to a 'softer and more upmarket interior design.
The QSR industry is ever-changing. Each day, millions of customers enter fast-food chains worldwide, place their order, and exit with identical copies of the same meals people eat at almost every other location. Many of these food items are assembled within minutes of ordering, sometimes even faster.
There has been a trend towards upscale fast food as new QSRs try to differentiate from the 'carbon copy' fast food stereotype in recent years. Chains like 'Pret A Manger' are examples of these upscale QSRs, providing healthier menu items in appropriate portions, most of which are designed for takeaway consumption.
---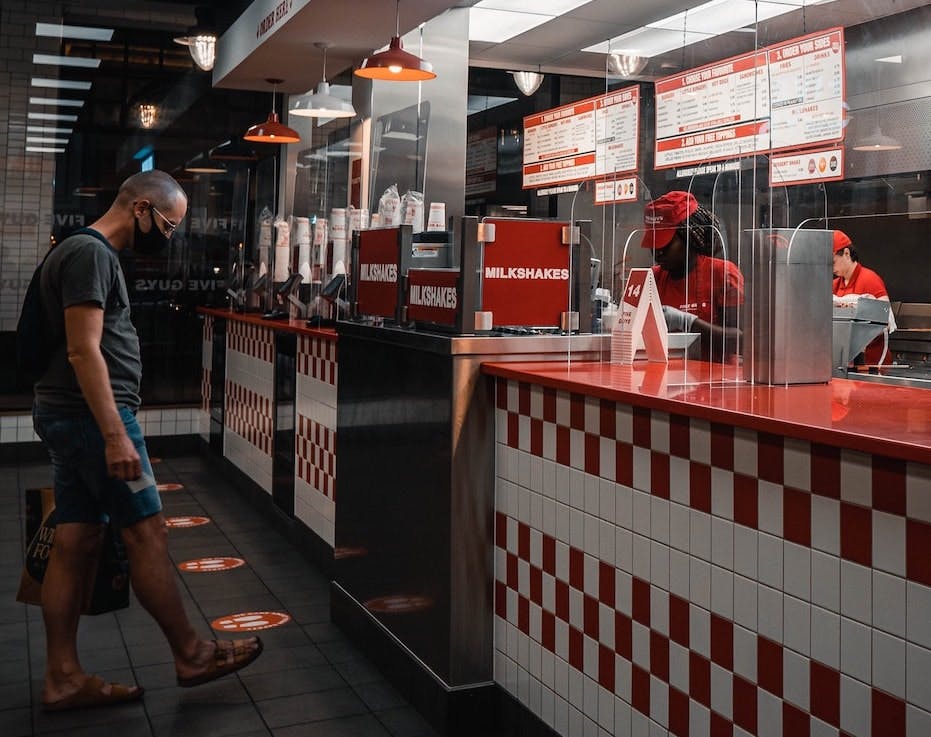 To further understand the QSR meaning, we're going to compare QSRs to some other dining concepts.
'Fast Casual' is one of the latest concepts in the 'fast food' industry. The term relates to the 'hybrid' nature of the concept, as it blends casual dining with fast food dining.
Fast-casual borrows some aspects from casual dining restaurants and some from fast food. Some of the leading 'fast-casual chains include:
Five Guys Burgers and Fries
Chipotle
Mexican Grill
Panera Bread
Jimmy John's Gourmet Sandwich Shop
These restaurants feature more diverse and upscale menus, cost slightly more than standard QSRs, and offer additional seating space for customers. 
At Panera Bread, standard sandwiches have been replaced with upmarket paninis. Their sandwich items include artisan brands, replacing the white loaf bread and soggy bread rolls offered by competitors. Additionally, the salad is hand-tossed rather than pre-packaged.
Fast-casual restaurants generally don't offer table service; orders are completed and paid for.  Then, customers are told to wait at a designated assembly area to pick up their food and take it to a table.
Certain chains use a different approach - allowing you to place your order, proceed to your table, and have your food delivered by a food runner. In fast-casual restaurants, the ambiance is typically more upscale than standard fast-food providers. Interiors tend to be more comfortable with soothing interior designs.
---
The Importance of Music at a QSR Restaurant
Now that we've discussed the QSR meaning and compared several similar dining experiences, it's time to discuss the use and importance of music in a QSR restaurant.
Although you may not pay much attention to the music playing overhead when you visit a QSR, it doesn't mean you're not affected by what's playing. Subconsciously, the chosen music can impact how big orders are, what items customers buy, and how long they stay inside the venue.
If a QSR plays music that matches their brand's persona ('brand fit music), it can increase sales by up to 9%.
QSR managers can create a better customer experience and increase their sales by carefully considering their music choices. 
Below are some questions QSR restaurant owners should consider about music choices and how they can impact their business.
---
 Is the Music Tempo Important?
Your overhead music's tempo has a significant impact on how your customers consume their food and drink. Therefore, choosing the wrong speed could have a negative or positive effect on your diner's experience, even if you've chosen the correct mix, volume, and genre.
The National Restaurant Association shared the following statistics regarding music and customer behavior:
Men purchase more drinks and drink them faster when there is uptempo music playing overhead.

Customers chew their food up to 30% faster when listening to uptempo music, decreasing eating times and leading to quicker table turnover.

On average, customer orders' ticket size increased by 23% when listening to music with a slower tempo. This increase can be linked to additional dessert and coffee items with typically higher profit margins for restaurants.
---
Casual dining can be described as a step-up from QSRs and 'Fast casual' restaurants. Think of concepts like:
Chili's Grill & Bar
Applebee's
TGI Friday's
Olive Garden
Outback Steakhouse
Buffalo Wild Wings
Casual dining is more expensive than QSR and 'fast casual' options, with price points averaging $15 per meal. They also offer considerably more choices than QSRs. 
For example, if you look at Applebee's menu, you'll notice their items are much more sophisticated than most QSR handheld foods. They provide more fish, beef, and poultry options, with an extensive line of salads and sides. Additionally, many casual dining restaurants are licensed to serve alcohol.
In casual dining restaurants, the interior, ceilings, floors, tables, walls, and seating quality are much more appealing than typical QSR standards. If we consider Applebee's once again, many of their casual-dining venues feature custom lighting, oversized booths, and plenty of wood and millwork. In general, casual dining restaurants feel less like a cafeteria and more like a restaurant.
---
Will Adjusting the Music Volume Change Customer Behavior?
As with tempo, the volume of music in your QSR can significantly impact how your customers behave. Louder music can encourage customers to leave the premises faster, which is often the goal of profit-driven fast-food restaurants.
During busy hours, you can turn the volume up a notch to turn tables quicker and make room for new customers, increasing turnover. If customers cannot communicate comfortably, they will leave your restaurant to continue their conversations somewhere quieter.
That said, although fast-turnaround has its advantages, there are some drawbacks. Studies have found that people's appetites are lowered when loud music is playing. Additionally, customers may not be able to perceive tastes as well if there is loud music blaring. In these instances, they're likely to enjoy their food less, decreasing the likelihood that they will revisit your restaurant.
---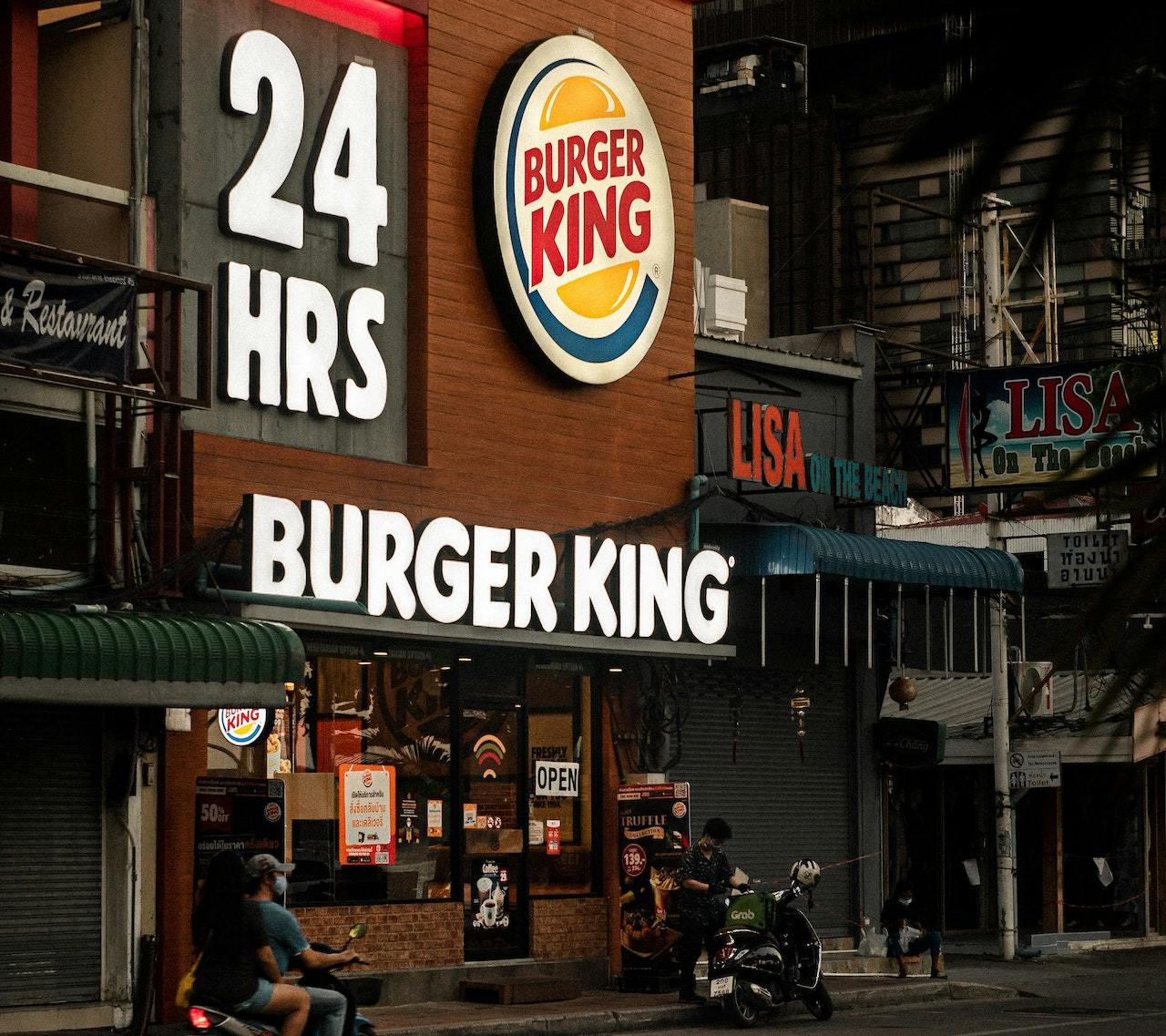 Most managers and owners will play any type of ambient music as long as the feeling and tempo generate positive results.
According to FastCasual.com, playing music that fails to match your brand can reduce sales by 4%. On the other hand, playing the right type of music can increase sales by 5%. So, quick-service restaurants can see a 9% difference in sales based solely on the music they play. Therefore, you must make the right music choices and invest time and effort into creating a suitable playlist for your QSR.
---
Create Your QSR Playlists with Cloud Cover Music 
Click here to try Cloud Cover Music FREE for 14-Days and see for yourself what incredible changes music can bring to your restaurant. You can control the music in all of your restaurants from one easy-to-use dashboard using our bespoke business music streaming service. Plus, all of our music is clean, ad free, and fully licensed. Get started today!