Innovative Strategies and Creative Ideas for Your Bank Marketing Plan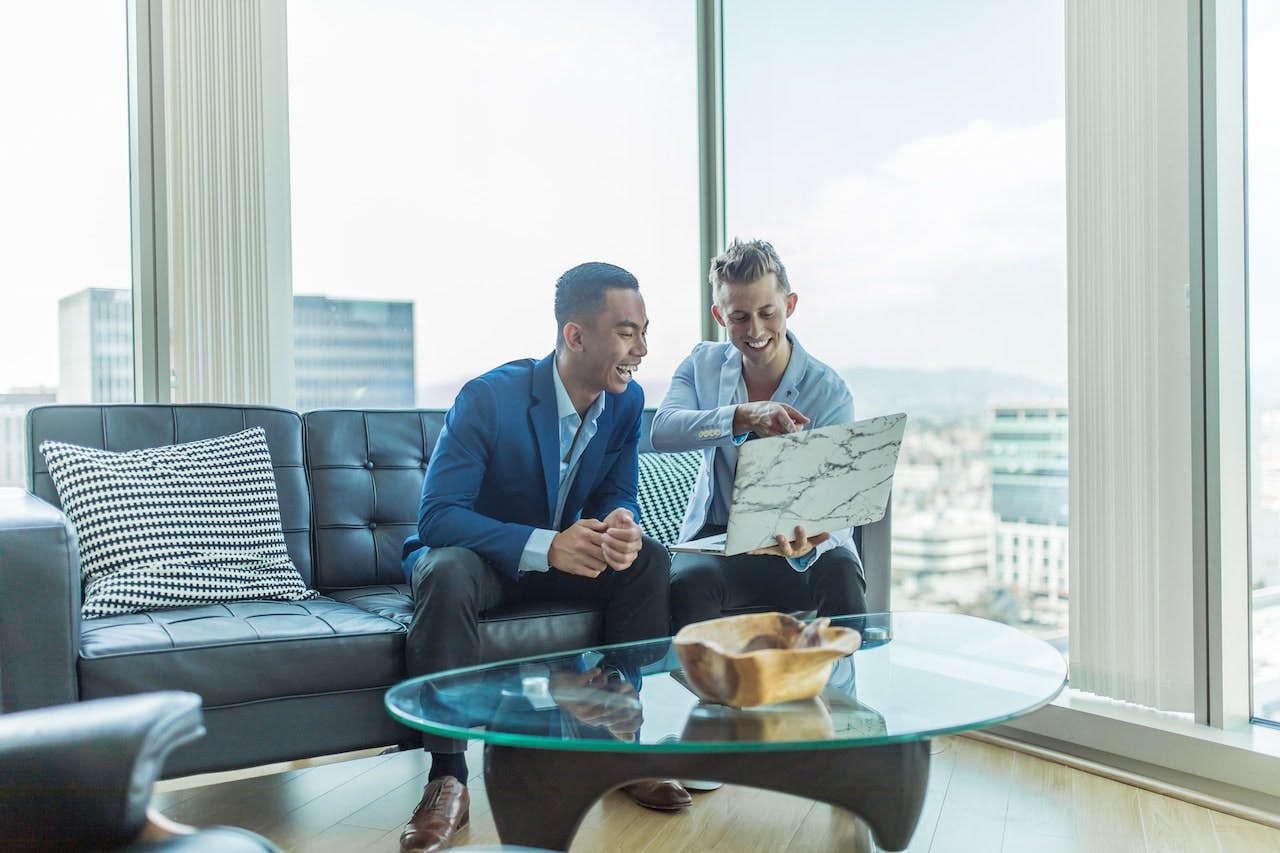 The banking industry has become increasingly competitive over recent years, as brick-and-mortar financial institutions vie with virtual banks, robo-advisors, and online brokerage firms for market share. In addition, traditional banks and credit unions often have similar advertising strategies, overlapping demographics, and comparable rates and services. These similarities mean many banks struggle to differentiate themselves from competitors. 
To set your brand apart and attract new business, your bank marketing strategy must incorporate innovative branding tactics and creative sales ideas as part of a more extensive campaign.
Behind any effective bank marketing strategy is a solid bank marketing plan. This plan serves as a well-defined roadmap that ties short-term branding and sales efforts to your institution's long-term mission and goals. In this article, we'll touch on the basics of what a bank marketing plan is, offer an overview of the key features of a successful plan, and provide examples of impactful banking sales strategies you can employ to bolster your brand image and increase revenues.
---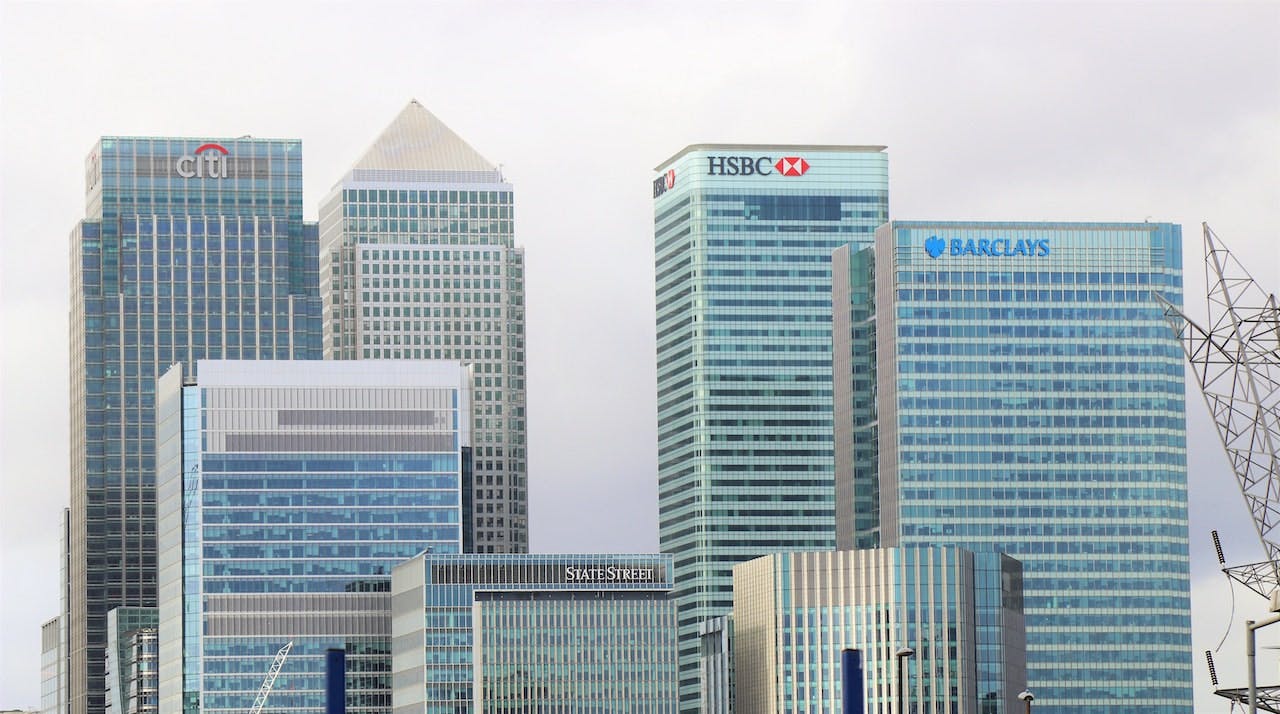 A bank marketing plan is a template that outlines specific and targeted tactics to increase brand awareness and sales. As part of this plan, you'll also set a schedule for these marketing activities. An effective marketing plan creates a disciplined and coordinated strategy across teams and departments to focus on and achieve overall goals that align with your company's core values.
To create your marketing plan, begin by defining your institution's long-term vision and mission. Then, work backward to establish short-term quantifiable goals and strategies to achieve this vision and mission. This approach designs specific tactics to correlate with overall goals to ensure you are maximizing your bank's marketing ROI. You should remain agile by integrating ample opportunities to recalibrate short-term efforts to keep the bank strategy for growth on track.
Two important characteristics of the most successful marketing plans are:
Quantifiable goals
Define both long-term and short-term goals that your team can measure in concrete terms. When determining goals, use the "SMART" acronym: specific, measurable, achievable, realistic, and time-bound. Evaluate each goal to ensure it meets these five parameters before moving forward. Set key performance indicators (KPIs) to evaluate progress.
Incremental targets
Divide your overall goals into short-term milestones that you can evaluate monthly, quarterly, and/or annually to check if your strategy is moving in the right direction. These regular assessments give you valuable insights to tweak or pivot tactics for better results.
A fully realized and effective bank marketing plan follows the checklist below to create a framework that goes beyond a simple compilation of bank marketing ideas. Instead, your plan should provide a detailed day-to-day strategy that dovetails with your institution's long-term mission and goals.
Summary: Present your plan, beginning with your bank's overall vision and mission statement, proposed marketing efforts, timeline, tactics, and budget.
Theme: Articulate a unifying theme that ties together the elements of your marketing campaigns.
Demographic: Define your target customers and identify their financial service needs to focus marketing efforts on the correct demographic.
Value and pricing: Highlight your value by underlining what sets you apart from competitors and set a pricing strategy that positions you correctly in the market.
Channel and geography: Evaluate and select the most efficient channels to deliver your marketing message. Determine promising geographic markets for your demographic.
Methods: Define how you will allocate your marketing resources among channels, from traditional print ads to digital content marketing.
Partnerships and referrals: Penetrate new markets by setting up partnerships with other businesses and customer referral programs. 
Retention: Establish a set of focused efforts aimed at bolstering loyalty among existing customers and enhancing the overall customer experience.
Budget: Establish a budget for each line item in your overall plan to prioritize the most effective tactics and channels.
---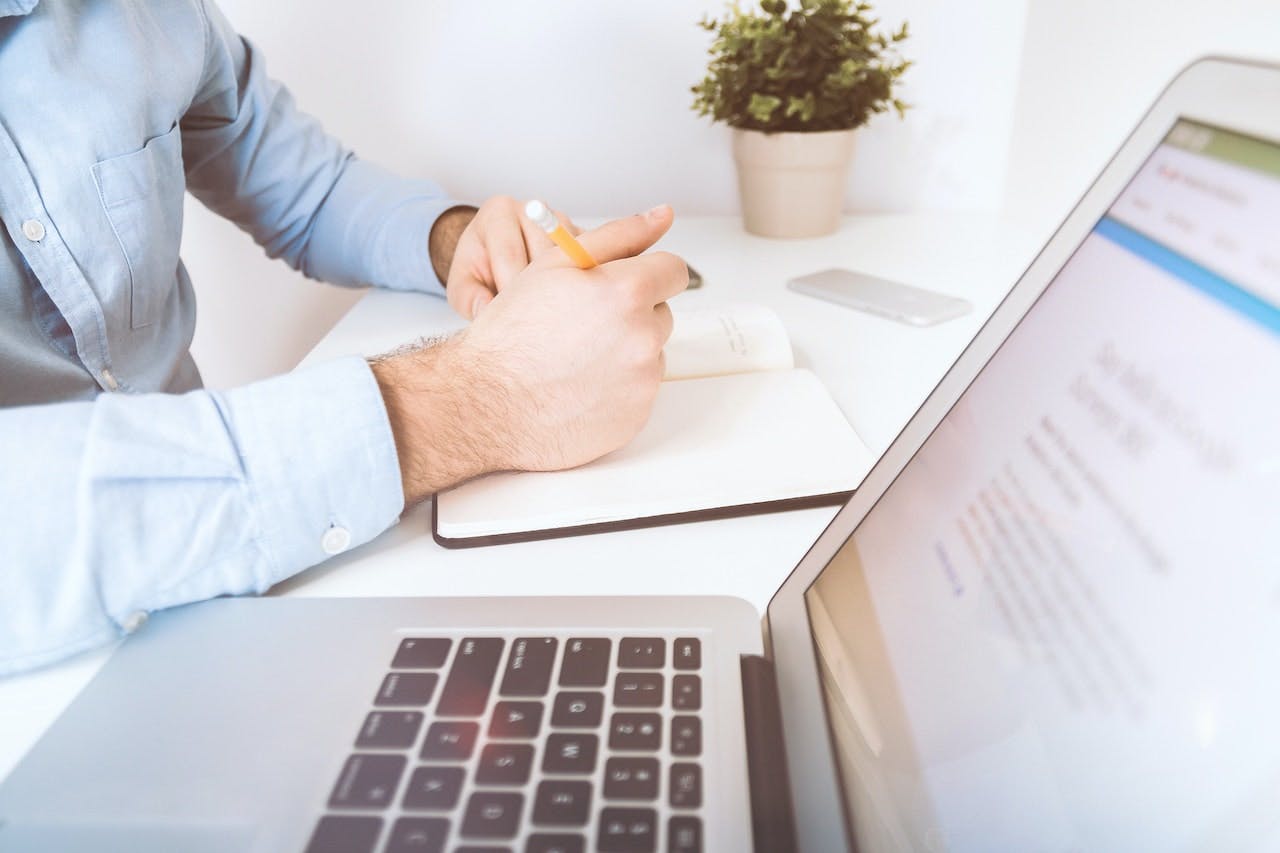 Creating an effective marketing plan may be labor-intensive, but it is fundamental for enhancing your brand and increasing your revenue. Though each part of the marketing plan is important, the key elements below should form the backbone of any effective marketing for banks in today's environment. The following factors merit special consideration.
Join Social Media
Digital marketing is a vital part of overall sales strategy in most industries, and banking is no exception. A successful bank marketing plan must include an online element covering everything from a user-friendly website and app (ideally with an AI-driven chatbot to offer 24/7 customer service) to innovative digital banking services. You will also need a coordinated social media marketing campaign.   
However, before you pour resources into social media marketing, spend time evaluating which platforms best fit the demographic you would like to target. Facebook and Twitter work well for text-heavy and straightforward informational posts targeted to an older demographic. Meanwhile, Instagram, Snapchat, and TikTok are image and video-focused, invite a more irreverent or edgy message, and are popular among a younger demographic. When you're creating content, you should tailor it to both the specific platform and target demographic. 
All social media platforms reward consistent, original content, so establishing and maintaining a posting schedule is fundamental to widening your reach — no matter your demographic. Define platform-specific KPIs (views, engagements click-throughs) and check the analytics regularly, paying to promote post reach if necessary. Share value-rich blog posts written to address customer pain points, promote customer outreach programs like workshops on financial literacy, and integrate traditional marketing tactics by posting about customer loyalty programs or other campaigns. Keep in mind that all the channels in your bank marketing plan should work to create a cohesive message, including your social media accounts.
Target Specific Demographics
Your bank promotional ideas shouldn't exist in a vacuum. Instead, tailor each idea to better reach the precise demographic you have identified and targeted as part of your bank marketing plan. Rather than focusing on a broad audience like Baby Boomers or Millennials, narrow your scope to zero in on a segment of that audience. Get specific: identify your audience by age, location, or life milestone and come up with a set of solid marketing ideas for banking geared specifically to each demographic based on market research.  
Create a set of customer personas and define what their financial pain points and banking needs are, which social media platforms they use, if they prefer online or in-person banking, and the tone of marketing they respond to most strongly. The better research you have to guide your marketing (and the more focused your efforts are with persona-driven content marketing, social media campaigns, and targeted products), the higher your marketing ROI (return on investment). 
Explore Marketing Partnerships
Partnerships are one of the most often overlooked marketing ideas for banks, but they are an excellent way to penetrate new markets and increase brand awareness. Align with other businesses in cooperative marketing campaigns to bring in new customers and provide added value to your existing client base by offering special programs and discounted rates for partner services.  
Effective partnerships for banks can range from real estate agencies and insurance companies to hospitals. For example, you could offer programs that coordinate home loans with purchases or that offer low-cost savings accounts to new parents. Your demographic research can spotlight creative partnerships that can attract a specific segment of the market and position your brand as an industry innovator.
Emphasize Customer Retention
Keeping the customers you already have is as important as attracting new business (if not more), mainly because the cost of maintaining clients is much lower than bringing in new ones. Provide value to your customers by periodically reviewing and updating your product offerings to keep pace with customer needs and innovations in the market. 
Regularly improve the overall online experience by streamlining your processes and offering new services, as well as boosting the in-person experience with inviting branches and friendly, professional personnel. Incentivize in-person visits by providing free financial advisory services to cultivate a face-to-face relationship and build customer loyalty. For all your services, you should ensure these visits are pleasant by creating a cheerful, welcoming atmosphere with décor, lighting, and music.
---
How to Set Yourself Apart from the Competition
In a competitive market like banking, your brand image is vital to set yourself apart from similar competitors. You can position your bank as unique by focusing on offering customers a quality experience, whether they interact via your banking app, customer service number, or in-person at the local branch. Each time a new or current customer interacts with your bank, the experience should be positive, helpful, and professional. In addition to offering state-of-the-art intuitive technology and friendly customer service specialists, you should invest in creating a welcoming location with a calm, reassuring atmosphere that reinforces your brand image as trustworthy and reliable. 
One creative idea for enhancing the mood at your branch location is incorporating music, a powerful yet subtle tool that can set a casual, inviting tone in the lobby and meeting rooms. Cloud Cover Music's offers an extensive catalog of playlists that are ad-free and licensed for business use. You can choose a streaming station by business type, mood, or genre that matches the voice of your brand or combine stations for a customized playlist. 
Contact us for more information about using our business music service to optimize your customer experience. Be sure to take advantage of our 14-Day free trial and see for yourself how a tailored playlist can enhance your brand.