How can you draw people into your casino? For some organizations, the answer involves amenities.
According to the Press of Atlantic City, casinos hoping to entice gamblers ages 21 to 35 are adding amenities like spas, nightclubs, and trendy restaurants.
Adding a few extra activities to your facility could help to bring people to your doorstep, but these additions can be expensive. To make them work, you might need to remodel, add staff, and more. Each change can cost you a great deal of money.
Another option: Ensure that your gambling spaces are optimized. When your guests feel comfortable and soothed on the gambling floor, they might be more likely to visit you again, even if you don't have non-gambling things for them to do. Each minute they stay on the gambling floor could translate into additional revenue for you.
Make sure your gambling floor is as good as it can be with music. We'll show you how, along with playlist examples, and we will help you to understand the copyright laws that apply to your use of music within the casino.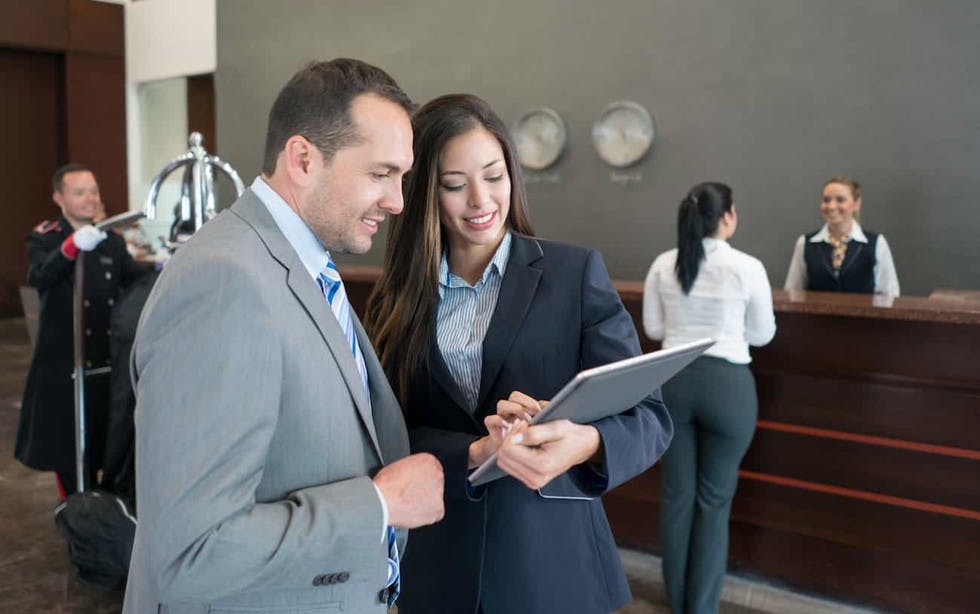 Choosing Music to Gamble By
Nearly every casino plays music on the gambling floor, but according to an analysis in Metal Assault, the music played tends to be similar from casino to casino. The piece is generally designed to fade into the background and play without a break. 
A big gap in the music could work as a time clock for players, helping them to understand how long they have been spending money. That realization could prompt them to leave when the next song is over.
Similar music could also help to soothe and lull players. Switching from genre to genre during each song could also help customers to keep time, as they will know when the piece has changed. When each song is similar, it is difficult to tell when one ends and another begins.
According to Casino Las Vegas, ideal casino music is also designed to counter the sounds of gambling.
A casino floor is filled with various sounds like these:
Wheels spinning
Coins dropping
Machines whirring
Dice rolling
It is also filled with the sounds of winning. Electronic machines tend to emit very loud sounds when a big payload is released, and people who win any game tend to yell and scream when they realize what has happened.
All these sounds work as reinforcements for those playing games on the floor. When they hear the sounds of winning, they may feel hopeful that they will be the next big winner. That can keep them on the floor for longer periods.
Some music is too loud and too intense for this environment. For example, playing the drum and bass version of EDM could mean muffling the bells and cheering, making customers leave. Similarly, playing familiar rock music, such as tunes by the Beatles or the Rolling Stones, could encourage drunken visitors to sing along, and that could muffle winning sounds.
Generally, it is best to play jazz or a close variant in a casino. Paying attention to the tempo of that jazz can also help you to find the right soundtrack.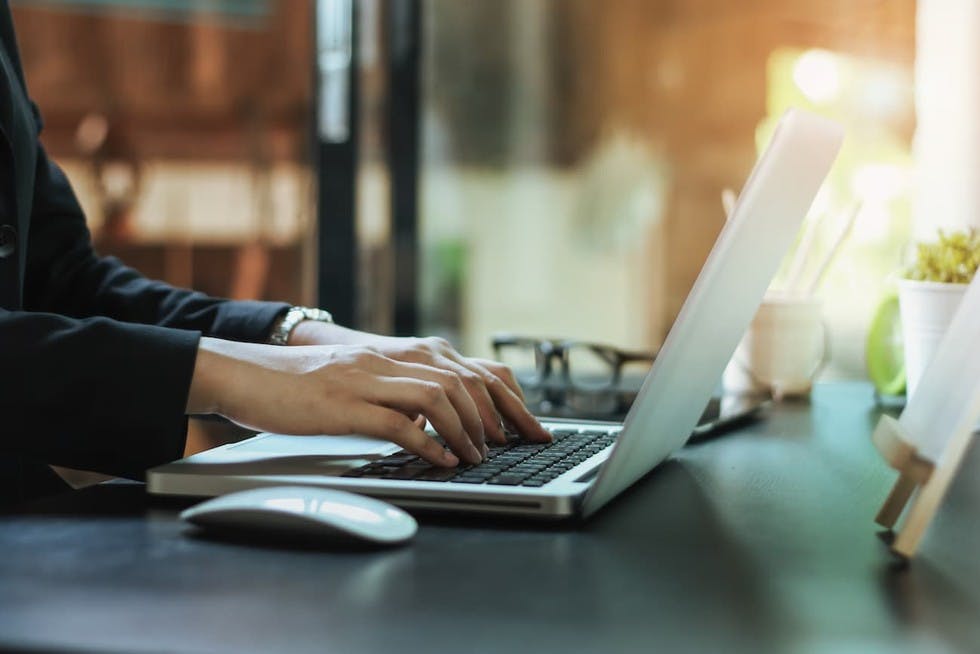 Benefits of Music for a Casino 
A casino should be a fun, welcoming space for your customers. Music makes that possible. And adding some tunes could help you reap big rewards.
Make Your Customers Stay
A study in the Journal of Behavioral Addictions found that playing music with a slow tempo can encourage people to stay within a game for longer. They placed more bets overall, and they wanted to keep playing for longer compared to people listening to music at a faster pace.
Pull Them In 
Many people gamble online. In fact, about 17 percent of the UK population spends time on gaming sites. Music could help you build an unforgettable atmosphere that customers want to see in real time. When they're tempted to log on, they may visit you instead. 
Create Zones
Some casinos are immense, with spaces made for gambling, dining, relaxing, and chatting. It's easy to forget what each area is for, and confusion can lead to bad behavior and unhappy customers. 
Music can help you set the tone in each space. Upbeat music keeps people moving through hallways, while soothing tones help them settle into eating and chatting. 
Ensure You're Remembered
We mentioned that most casinos tend to play the same sorts of songs. What if you took a risk? Playing slightly different music than your competitors could help gamblers remember you and come back for more later. Listen to what your competitors play, and see if you can break things up a bit. 
Playlists
Song: Freddie Freeloader
Artist(s): Miles Davis
Song: The Sidewinder
Artist(s): Lee Morgan
Song: So Tired - Remastered 2005
Artist(s): Art Blakey & The Jazz Messengers
Song: Midnight Blue - Remastered
Artist(s): Kenny Burrell
Song: The Shadow Of Your Smile
Artist(s): Wes Montgomery
Song: Funk in Deep Freeze - Rudy Van Gelder Edition/Digital Remaster/2008
Artist(s): Hank Mobley
Song: Cheese Cake
Artist(s): Dexter Gordon
Song: Low Life
Artist(s): Donald Byrd
Song: The Touch Of Your Lips - Remastered
Artist(s): Art Farmer
Song: Driftin'
Artist(s): Herbie Hancock
Song: Ring-A-Ding Ding
Artist(s): John Pizzarelli, Clayton-Hamilton Jazz Orchestra
Song: Ain't That A Kick In The Head
Artist(s): Dean Martin
Song: Beyond the Sea
Artist(s): Bobby Darin
Song: You Make Me Feel so Young
Artist(s): Michael Bublé
Song: Fly Me To The Moon - Remastered
Artist(s): Frank Sinatra, Count Basie
Song: Luck Be A Lady
Artist(s): Seal
Song: The Way You Look Tonight
Artist(s): Frank Sinatra
Song: The Lady is a Tramp
Artist(s): Tony Bennett, Lady Gaga
Song: The Best Is Yet To Come
Artist(s): Matt Dusk
Song: Putting on the Ritz
Artist(s): Mel Tormé
Copyright Law & Casinos
A complicated network of laws protects music, and breaking those laws could mean fines, lawsuits, or both. In essence, your casino is staging a public performance of a piece of music if that music is played within your casino. 
That applies whether you are playing music from a CD, downloaded file, or a record or tape. Each time the music plays, you are responsible for paying the copyright holder for that music.
Performing rights organizations, or PROs, are responsible for collecting those fees.
They may send scouts to your casino to listen to the music you play or scour your website for videos, playlists, or other evidence that music is part of your casino. Hiding that evidence is hard. You could get caught if you have a video of a winner, for example, and an identifiable song is playing in the background.
In an article published in Indian Gaming, an expert recommends forming a relationship with all of the active PROs within the United States. That relationship would allow you to play any song in your casino, but developing those relationships can be time-consuming. 
Each PRO has different rules and formulas to determine fees, according to the article, and those rules can be very confusing to outsiders. You need to contact each PRO to get the process started and completed properly.
At Cloud Cover Music, we know that your time is important, and you may be unable to add this task to your long workday. We can help.
With one contract, we can take care of the PRO payment issue for you, and we can provide the music that is the perfect soundtrack for your casino. You supply the sound system, and we will take care of the rest.
We have hundreds of relationships with businesses like yours, and we know just what to do to help your casino thrive. We would love to talk with you. Please contact us to start the conversation.