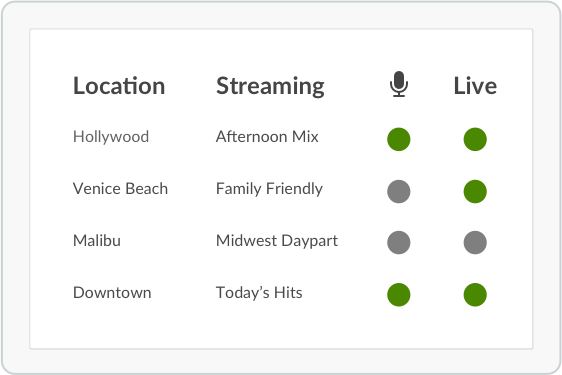 Monitor Locations
Get immediate feedback on location streaming. Use detailed stream history for troubleshooting. Pull compliance reports over time. See all music and message assignments.
Control Access
Control your locations with multiple permission levels. This includes controlling access to a select number of stations chosen to match your brand. Empower managers with remote music control.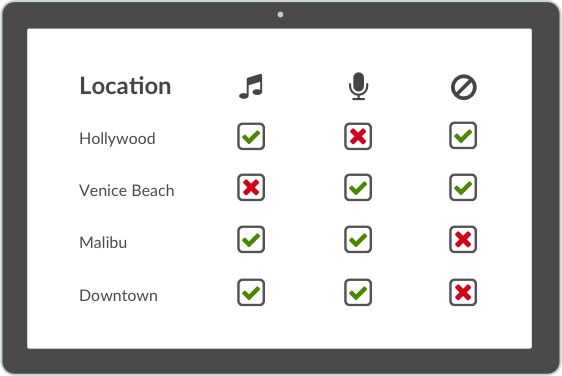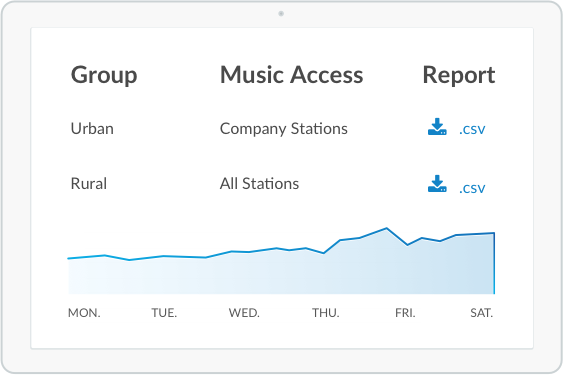 Manage Music
Change music in one, many, or all locations with one click. Group locations into regions by geography, demography, etc. and target them with specific music selections.
Support & Implementation
Our live support center helps you with installation and troubleshooting. Start with one location and add more as you go. Absolutely no startup cost or location minimum.