Work Playlists: What's the Best Music to Listen to at Work?
in business insights, business music
Whether you commute to the office or work from home, listening to the best work playlist can significantly improve your mood, concentration, and motivation. However, if you're indecisive, deciding which music to listen to at work can take forever. In these cases, pre-designed work playlists are ideal.
If you're looking for inspiration for your work playlists, you've come to the right place.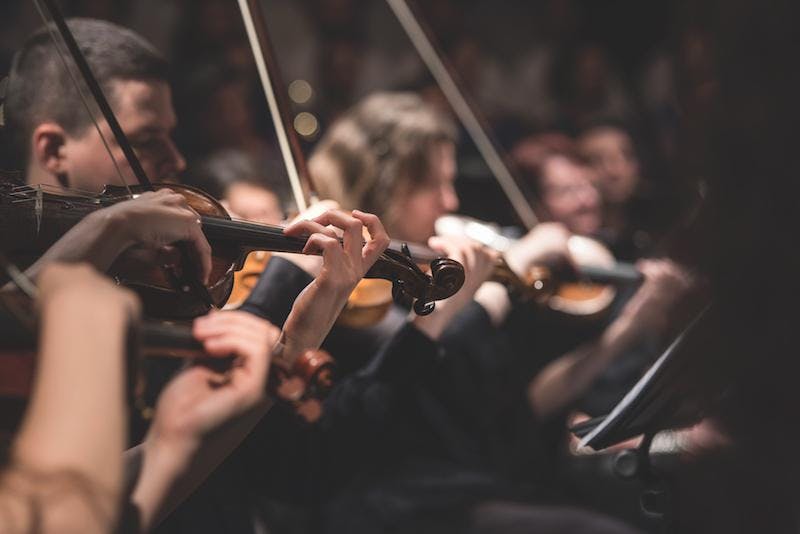 Classical Music
One of the most famous scientific studies on productivity and music involves the Mozart Effect. Researchers claimed that listening to just a little Mozart daily can help enhance abstract reasoning and that Mozart's piano sonatas induced a subjectively relaxing state.
The study worked with 36 students split into three groups. The first group listened to a selection of Mozart tracks, the second a relaxation tape, and the third was subjected to 10 minutes of silence.
Once the listening activity had finished, all 36 participants took the same test. The Mozart group averaged an IQ increase of 8–9 points compared to the other two groups.
Use this playlist for inspiration:
Andante Cantabile by Budapest Strings
Goldberg Variations by Bach
Deux Arabesques L. 66 by Debussy 
Pavane by Faure 
Piano Sonata No. 8 in C Minor by Beethoven 
Après Un Rêve, Opus 7 by Faure
String Quartet No. 1 in E-Flat Major by Mendelssohn 
Symphony No. 4 in A Major by Mendelssohn 
Karelia Suite, Opus 11 by Sibelius 
Bagatelle No. 25 in A Minor by Beethoven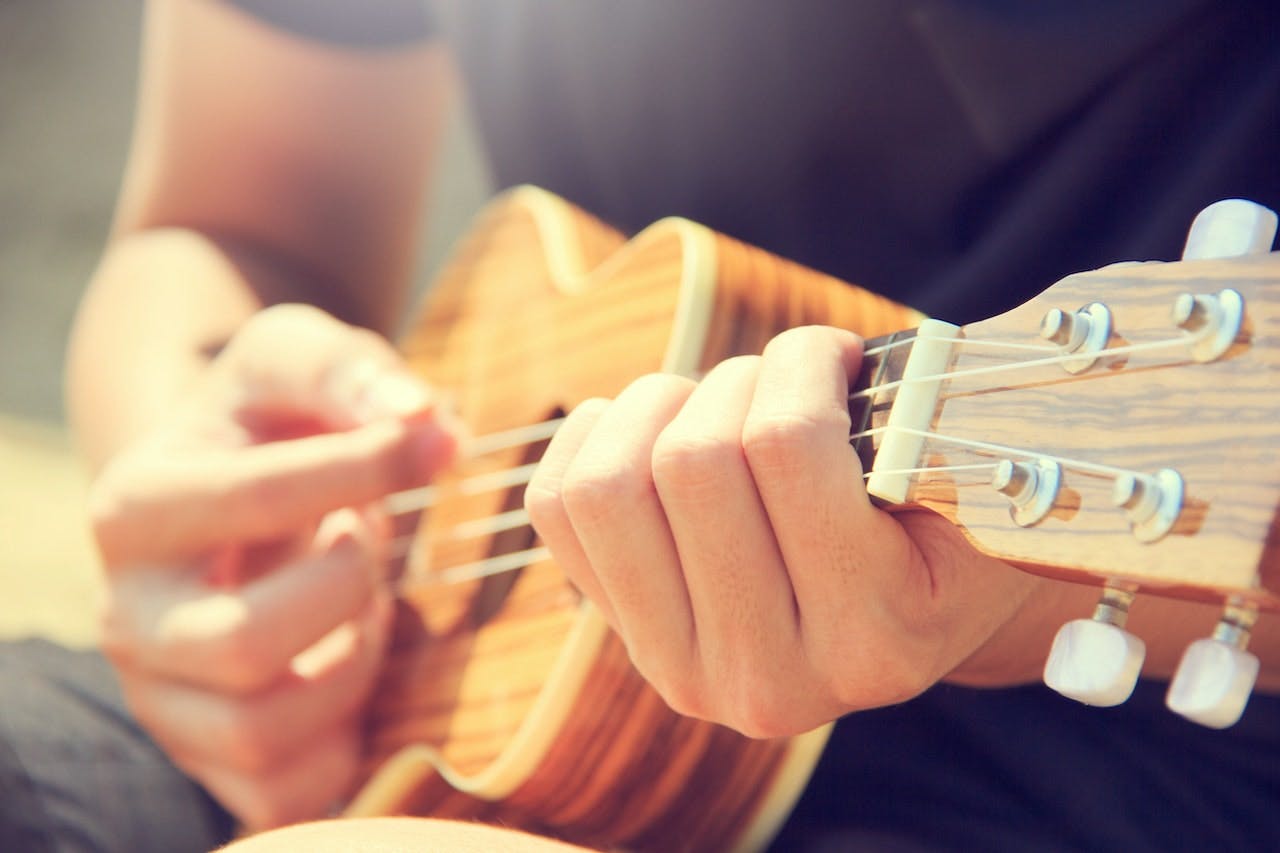 Instrumental Tracks
According to CNET, listening to music while you work or study can increase productivity. Many studies have shown that instrumental music, in particular, can improve cognitive performance. Instrumental music is preferred as music with lyrics can be distracting. 
Consider this chillwave playlist to get you started:
Two Thousand and Seventeen by Four Tet
Belly Breathing by Birocratic 
Bubbly by Shibo 
CandleLit by DJ Harrison 
Degrees of Light by Taylor McFerrin 
Cirrus by Bonobo
Awake by Tycho 
For Marmish by Floating Points 
Be Encouraged by Keifer
Window Drops by ITO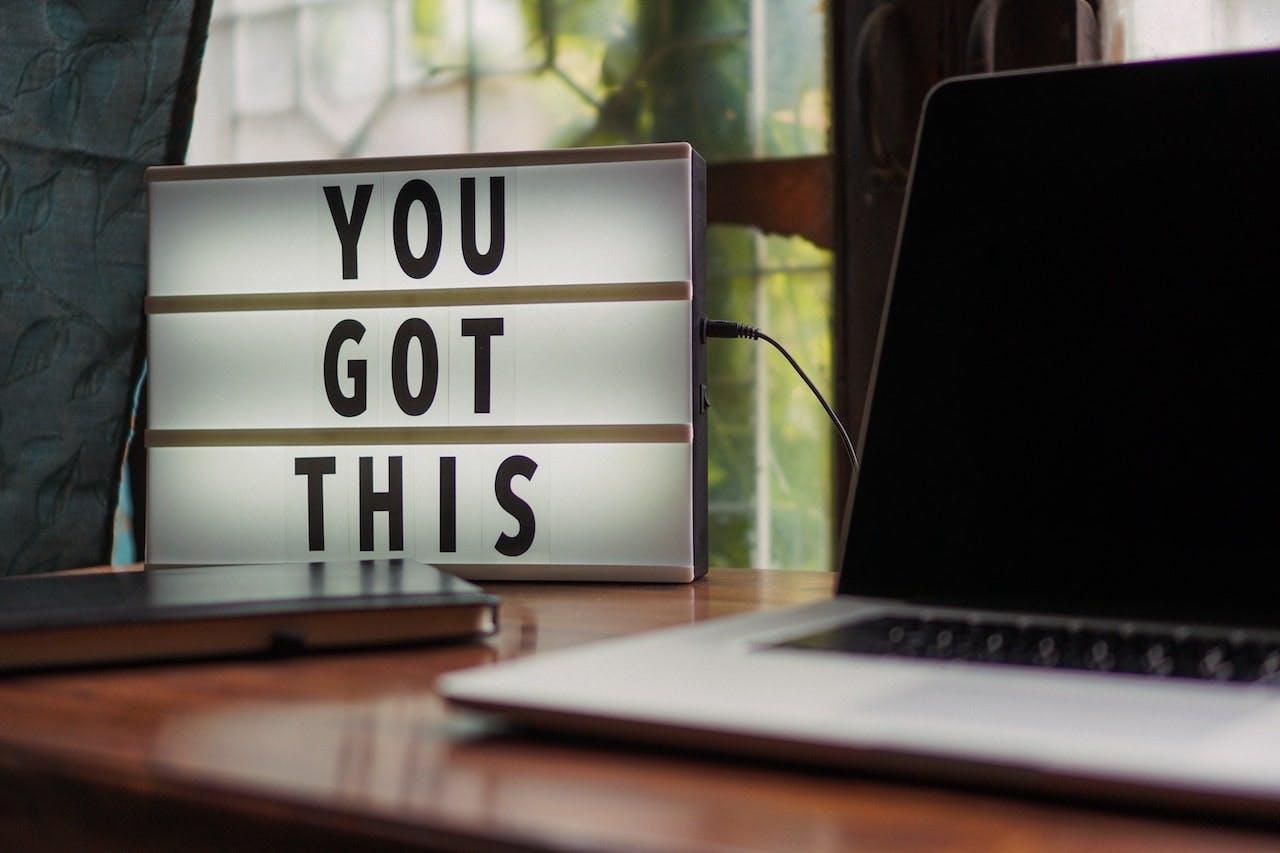 Songs That Get You Pumped-Up
In 2014, a group of researchers set out to answer the question: Does listening to a particular type of music make us feel more in control or powerful?
They created a study that monitored how music could influence motivation and behavior. Primarily, they played several songs for participants and asked them, on a scale of 1–7, how dominant, determined, and powerful they felt after listening to each piece.
To calculate how music can influence behavior, participants were asked to listen to a track and decide whether they would like to go second or first in a debate. The results showed that those who listened to a high-power playlist were twice as eager to go first than those who didn't.
If you want to feel empowered, add some high-power tracks to your work playlists. Consider this playlist:
7th Sevens by Bonobo
Alma by il:lo
Arey by ITO
Bloom by ODESZA
Canyon Wells by Koresma 
Daffodil Pickles by Emancipator 
Dawn by ITO
Dilla's Éclair by DJ Harrison 
Emei by il:lo
Frozen by HAELIUM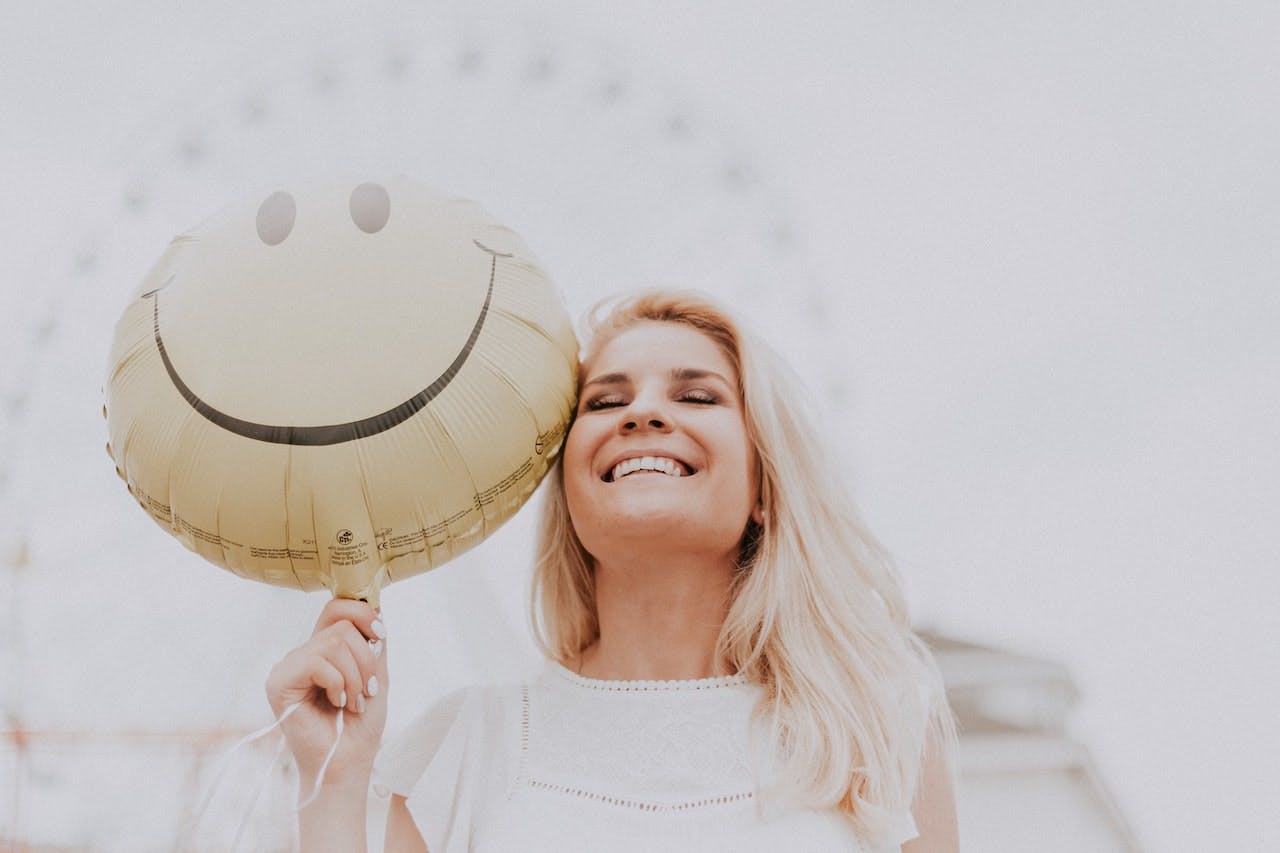 Feel-Good Songs
We've all got one. Is there one track that puts a smile on your face, no matter the circumstances? A good dose of feel-good music is one of the best remedies for a lack of productivity. 
Scientifically speaking, music can stimulate the same part of the brain as mouthwatering food and other physical pleasures.
For example, researchers at McGill University discovered that participants taking an opioid production blocker didn't respond as positively to their favorite songs as they would under normal circumstances.
This tells us that our brains are trained to produce feel-good chemicals when we hear our favorite music. Although feel-good songs differ from person to person, this Pop/AC playlist could help you get thinking:
Alaska by Maggie Rogers
Butterflies by Kacey Musgraves
Green and Gold by Lianne La Havas
You Make My Dreams (Come True) by Daryl Hall and John Oates 
Ain't a Thing by Oliver Nelson
Birds by Coldplay 
Budapest by George Ezra
Castle on the Hill by Ed Sheeran 
Come Alive by Years & Years with Jess Glynne
Dancing in the Moonlight by Kind Harvest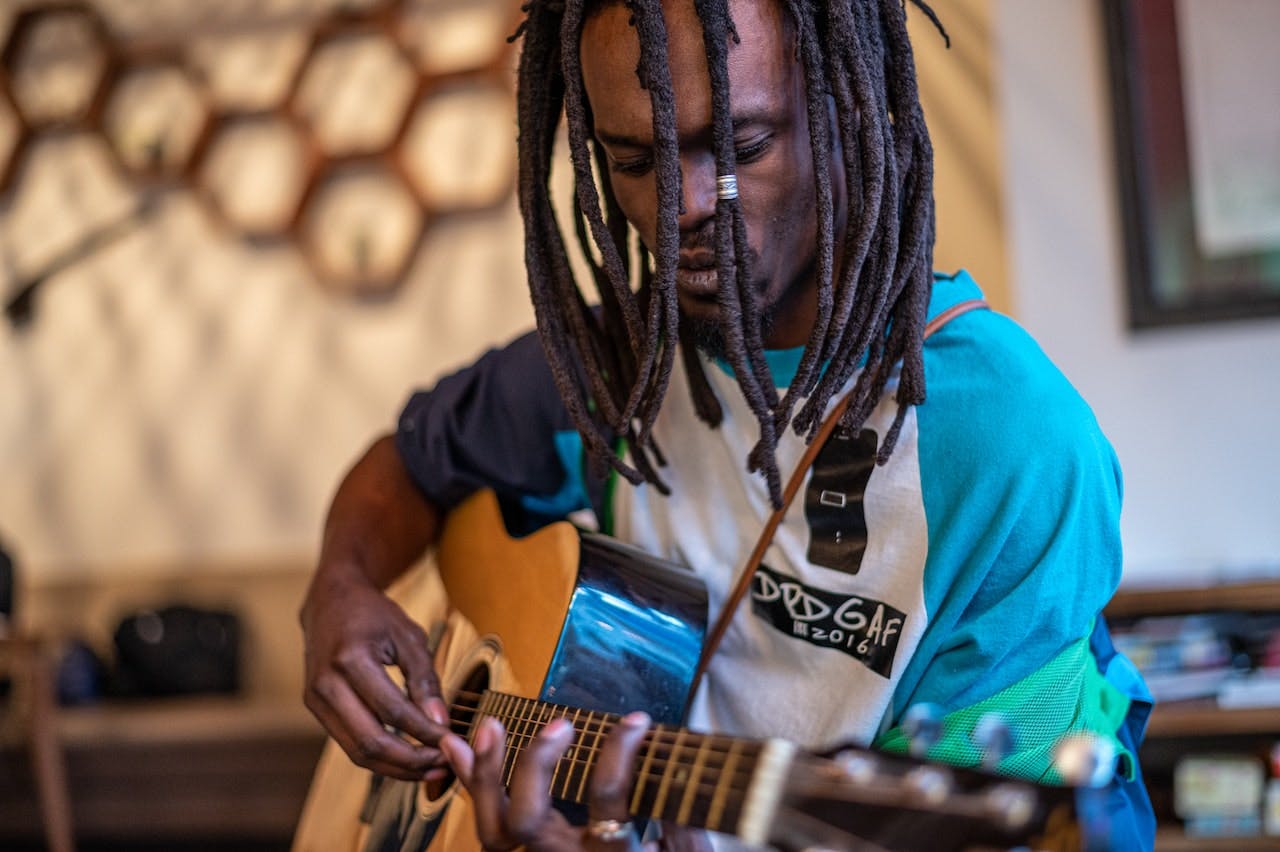 Reggae Classics
Reggae music can help to boost the positive atmosphere in your office, especially when you're working on a tight deadline or things are getting manic. Nothing says relax better than a chilled-out reggae playlist. 
So, if you've had a busy week and want to wind things down on a Friday afternoon, why not fire up some Bob Marley, Toots and the Maytals, and other classic reggae stars on your work playlist?
Consider these ideas:
Could You Be Loved? by Bob Marley & the Wailers 
One Love/People Get Ready by Bob Marley & the Wailers
Wonderful World, Beautiful People by Jimmy Cliff 
Pressure Drop by Toots & the Maytals 
Musical Heatwave by Dennis Brown 
More Love by Rebelution 
Lee's Dub by King Tubby, The Aggrovators 
Israelites by Desmond Dekker 
I'm Your Puppet by Dandy Livingstone 
Love Is My Religion by Ziggy Marley 
Funky Kingston by Toots & the Maytals
Create Your Work Playlists with Cloud Cover Music 
Are you ready to start compiling unique work playlists to set the mood and tone for your office or store in 2021?
Try Cloud Cover Music FREE for 14-Days and see for yourself what incredible changes music can bring to your business. Do you have multiple offices? Control the music in all your business locations from one easy-to-use dashboard using our bespoke streaming software.
We feature a low-cost, reliable way to play music for your business or at your offices. Every subscription features the necessary licensing fees, so you can rest easy knowing artists and songwriters are appropriately paid as you listen to your music.