Thousands

of businesses trust Cloud Cover Music for their legal business music streaming service..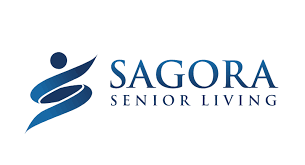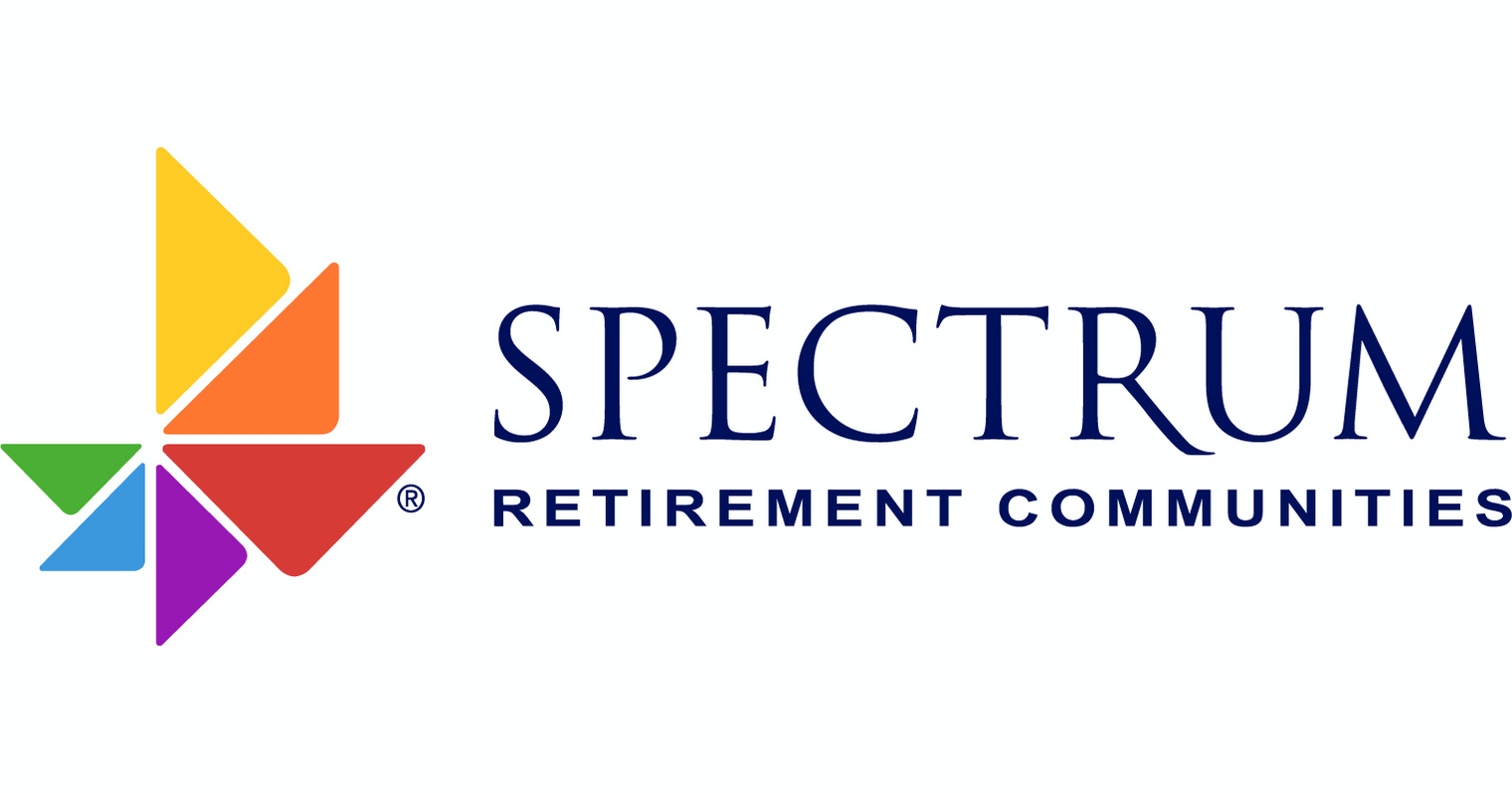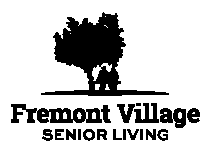 Why Is Background Music for Senior Living Homes So Important?
Researchers say 90 percent of the population listens to music at home. On average, people listen more than 30 hours per week. Playing music in your senior living home replicates your residents' natural environment, helping them feel calm, secure, and at ease. Music's memory-boosting powers could also help your vulnerable residents to stay in touch with the present moment.
Music for Senior Living Homes of Any Type
Choose streaming music that is just right for your senior residents.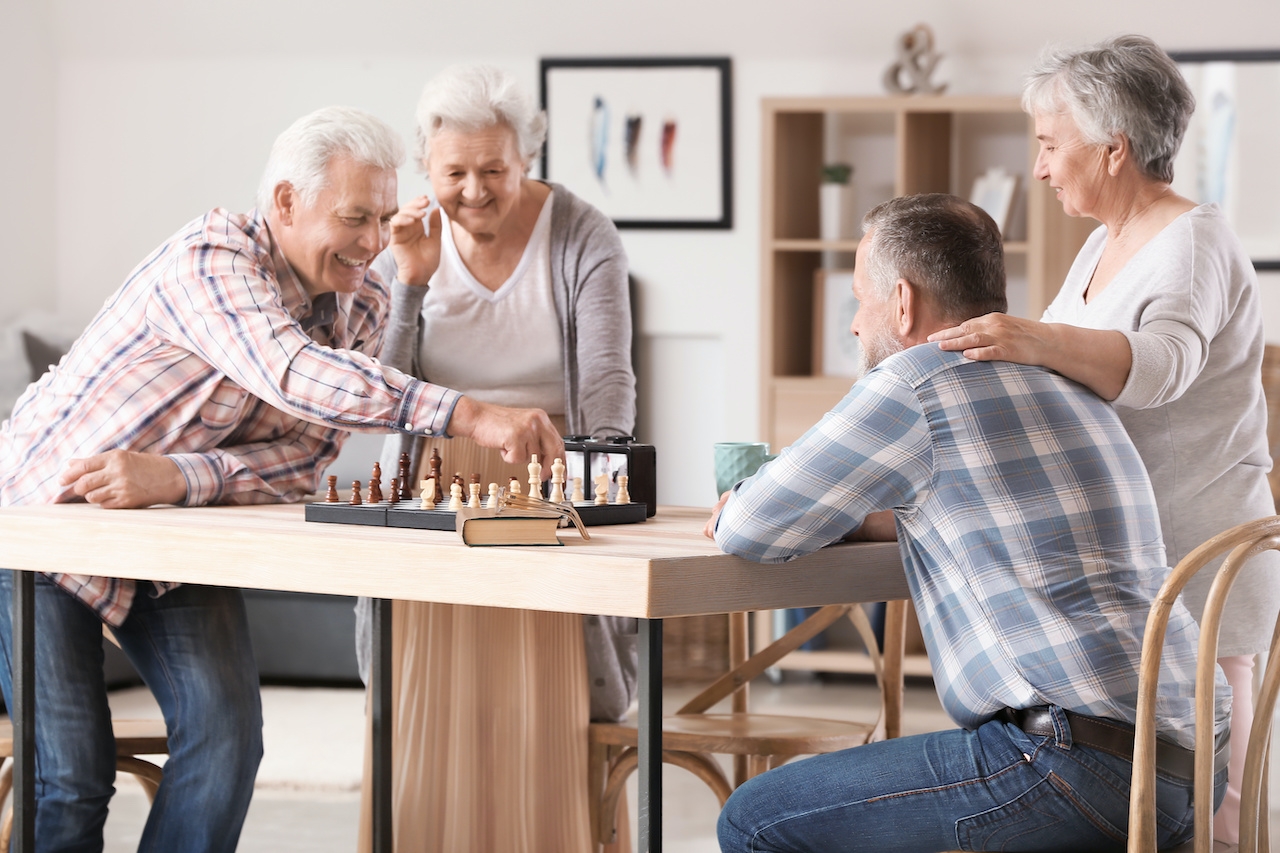 Independent Living & Retirement Communities
Aging seniors want to live independently, but they crave the social opportunities that come from a tight-knit community. Enter independent living and retirement communities. You offer your residents the independence they want with the social connections that enhance their lives. As a facility manager, you need the ability to switch up your playlists throughout the day. Upbeat music encourages your residents to leave their private rooms and visit with others, while slower tunes entice them to head back home to bed at night.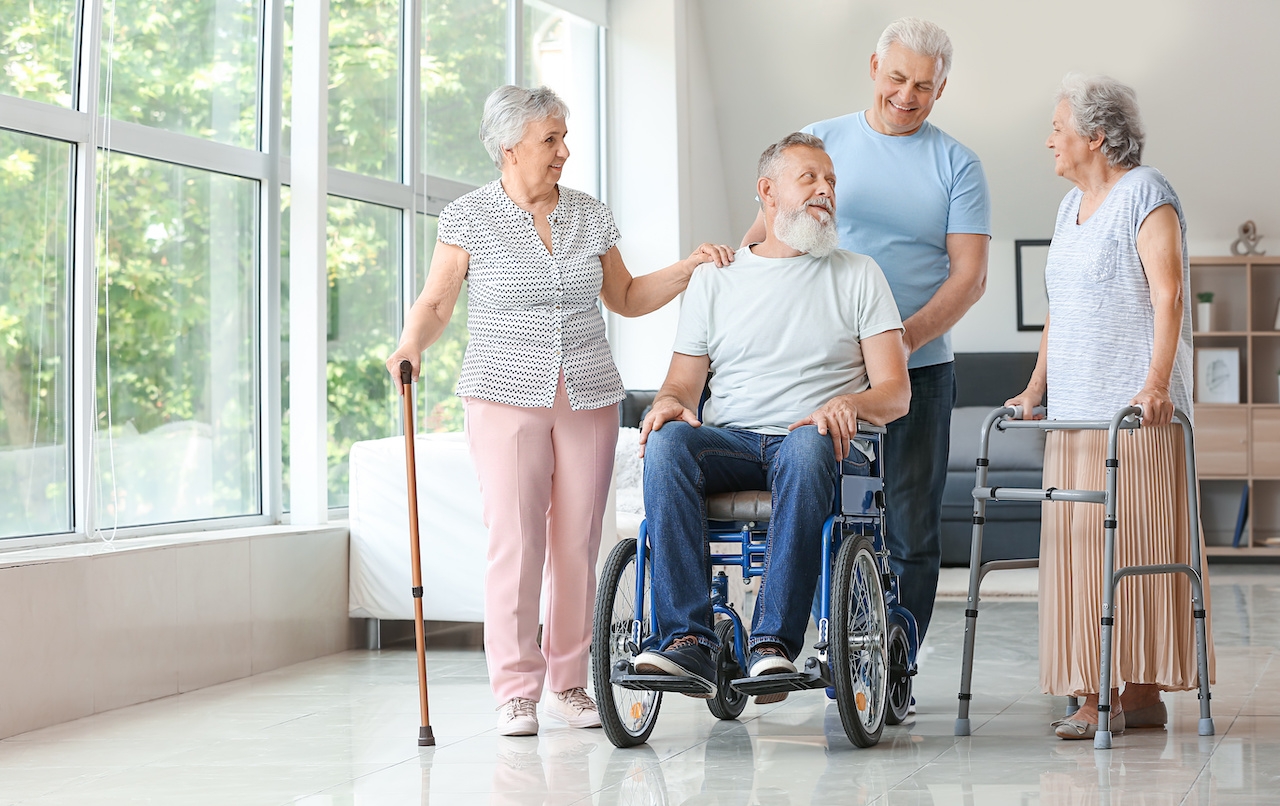 Residential Care Homes & Assisted Living
As your residents age, their care needs intensify. In residential care homes and assisted living facilities, your residents live semi-independently. Staff members help with personal assistance or medical care, but independent living areas are available. Facility managers need plenty of playlist options. Your residents need the right songs to accompany them in exercise studios, dining halls, reception areas, and recreation centers. Zoned music helps them navigate the campus, and the right songs keep them upbeat and happy in their new home.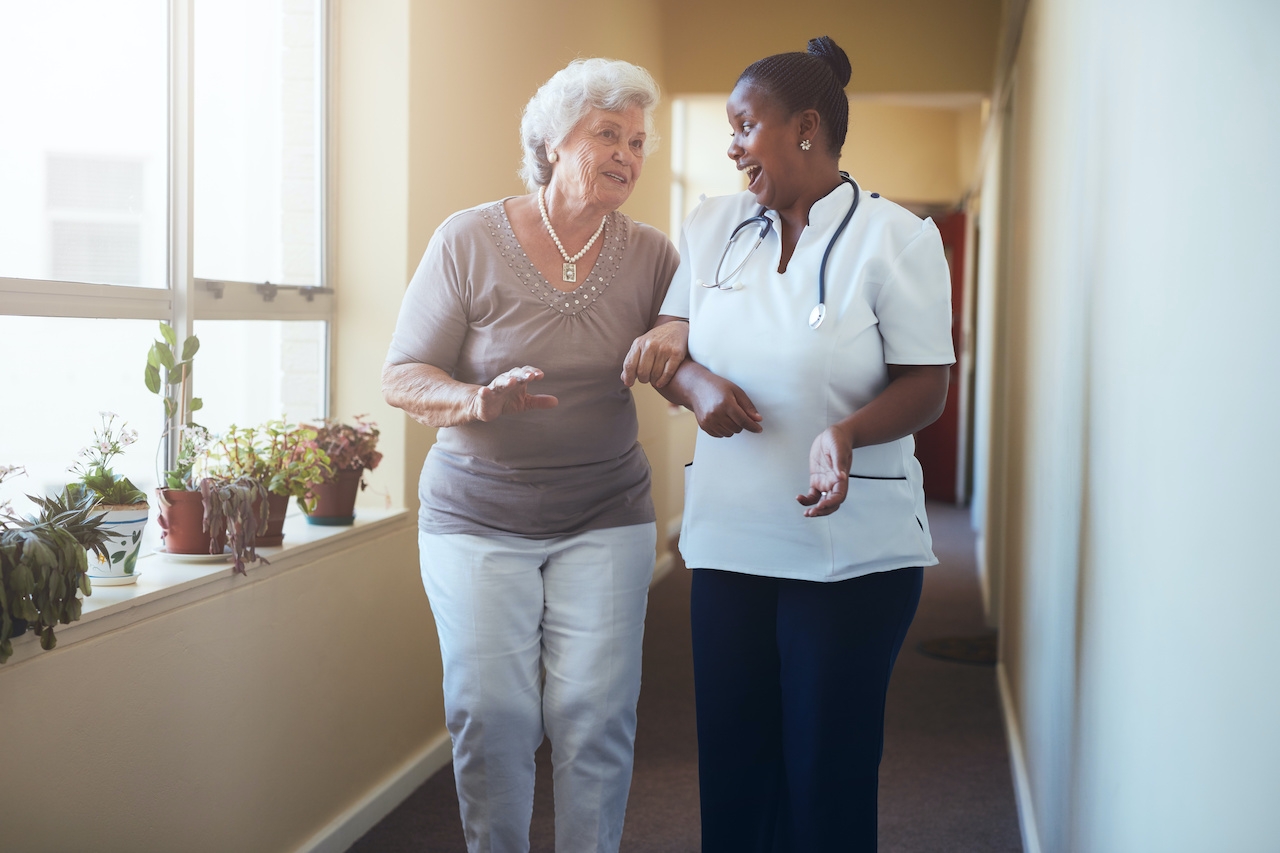 Memory Care & Skilled Nursing
About 40 percent of people experience memory loss after age 65. Many others develop physical limitations caused by heart disease, stroke, or other illnesses. Memory care and skilled nursing facilities offer around-the-clock assistance for this vulnerable population. As a facility manager, your music choices set the tone for the entire environment. Your playlists can trigger fond memories for your impaired residents, reminding them of happy times and loved ones. Your music can help trigger deep social cues, so they understand what to do in spaces dedicated to eating, exercising, or conversing with family. Playlists keep your staff motivated as they care for your residents.
Why Choose Us as Your Business's Music Solution?
Hundreds of stations for a low price

Cloud Cover is an industry innovator, streaming music for business without long-term contracts or compromise at an unbeatable price.

All Licensing Included
Cloud-based platform
Wide variety of stations

nest_multi_room

Multi-location management from the app

Stream at a single location or manage thousands of locations by setting permissions for regions & zones.

Manage one or multiple locations at once
Set permissions for devices, playlists and messages
Customize payment sources, methods and frequency

Music zones & branded messaging

Influence Customers & Reinforce Employee Training with Integrated Promotional Messaging.

Play multiple streams within a single location
Upload ads & messaging to seamlessly blend into your music
Promote sales and incentivize engagement

Built with small & enterprise businesses in mind

Strategic partnerships allow Cloud Cover to service enterprise businesses with world-class reliability, scalability and support.

Best Buy installation, support, equipment & financing
Native Sonos integration
99% uptime via AWS streaming

Reporting and tracking for all activity

Monitor local streaming and messaging activity with compliance and daily use reports.

Streaming reports on what's been played
Report by location to ensure consistency
Track sales against promotion and station schedules

auto_fix

Custom tailored to your brand

Our degreed Ethnomusicologists survey stakeholders to curate a streaming music program customized for your business's needs.

On-site BrandMatch surveys
Custom brand mixes & station blends
Custom daypart scheduling for stations & ads
From $16.16*/mo*
|
Legal Music for Business
*When Prepaid Annually. Terms & Conditions Apply.




All plans include Public Performance Licenses for: