Thousands

of businesses trust Cloud Cover Music for their legal business music streaming service..
Why is Background Music for Restaurants So Important?
Research conducted by HUI Research and Soundtrack Your Brand suggests that playing the right background music for your restaurant could increase sales by 9%! With profits on the line, it's vital to ensure that the music you play is right for the audience you serve.
Background music for restaurants is becoming an increasingly important factor in brand identity and the overall customer experience. Elements such as the genre of music, volume, tempo, and valence may play a pivotal role in influencing turnover rates and purchasing decisions.
Cloud Cover Music has extensive experience in choosing the right background music for restaurants to help drive sales and the customer experience. Let us provide your restaurant with the world-class reliability, scalability, and support that it deserves.
Music for Restaurants, Bars & More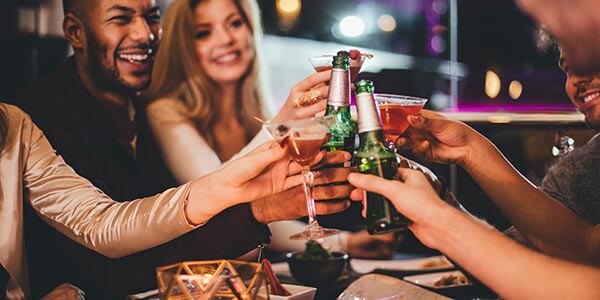 Bars, Pubs & Casual Restaurants
Consistency is key in the bar and restaurant business. Every aspect of your restaurant, bar or pub needs to be curated. The service, menu, the drinks and music should all work together to create a memorable experience. As a manager, you need control of your background music playlists, scheduling and permissions to ensure that you set the right mood at the right time. With a curated playlist focused on the right type of music for restaurants and bars, you can build momentum through happy hour, turn tables during dinner and encourage patrons to linger late into the night.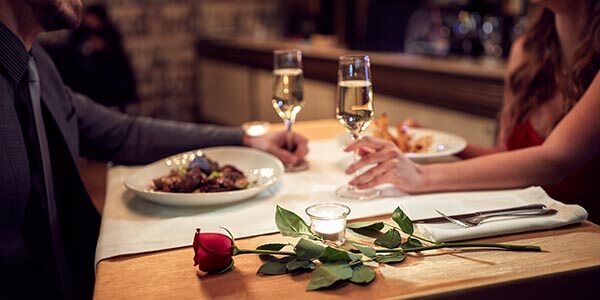 Fine Dining
Fine dining success is defined by a restaurateurs' careful attention to the balance of food, service and atmosphere. The right background music playlist for your restaurant can accentuate a mood, evoke feelings and underscore themes in your space. As a restaurant operator, you need the ability to create separate moods in your reception area, bar, dining room, rest rooms and event spaces. Up-tempo music can move a couple extra cocktails in the bar, while light jazz with dinner can influence patrons to linger and even inspire the need for dessert or an after dinner drink.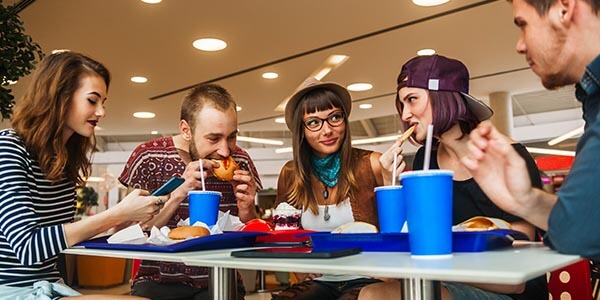 Fast Casual & Quick Serve Restaurants
Speed is key in Fast Casual and Quick Serve Restaurants. Customers expect high efficiency from both in-store and drive-thru ordering, and studies show that down-tempo music can decrease perceived wait times and increase customer ratings in these environments. Also, during rushes, more up tempo music can turn tables more quickly. As a fast food operator, your control of background music playlists, scheduling and promotional messages can ensure that employees remain motivated, take-outs remain patient and diners enjoy a break in their busy days.
Why Choose Us as Your Business's Music Solution?
Hundreds of stations for a low price

Cloud Cover is an industry innovator, streaming music for business without long-term contracts or compromise at an unbeatable price.

All Licensing Included
Cloud-based platform
Wide variety of stations

nest_multi_room

Multi-location management from the app

Stream at a single location or manage thousands of locations by setting permissions for regions & zones.

Manage one or multiple locations at once
Set permissions for devices, playlists and messages
Customize payment sources, methods and frequency

Music zones & branded messaging

Influence Customers & Reinforce Employee Training with Integrated Promotional Messaging.

Play multiple streams within a single location
Upload ads & messaging to seamlessly blend into your music
Promote sales and incentivize engagement

Built with small & enterprise businesses in mind

Strategic partnerships allow Cloud Cover to service enterprise businesses with world-class reliability, scalability and support.

Best Buy installation, support, equipment & financing
Native Sonos integration
99% uptime via AWS streaming

Reporting and tracking for all activity

Monitor local streaming and messaging activity with compliance and daily use reports.

Streaming reports on what's been played
Report by location to ensure consistency
Track sales against promotion and station schedules

auto_fix

Custom tailored to your brand

Our degreed Ethnomusicologists survey stakeholders to curate a streaming music program customized for your business's needs.

On-site BrandMatch surveys
Custom brand mixes & station blends
Custom daypart scheduling for stations & ads
From $16.16*/mo*
|
Legal Music for Business
*When Prepaid Annually. Terms & Conditions Apply.




All plans include Public Performance Licenses for: