Facilities & Studios We Work With
Music Made for the Health of Your Business
Customize a Music Solution to Meet the Needs of Your Business.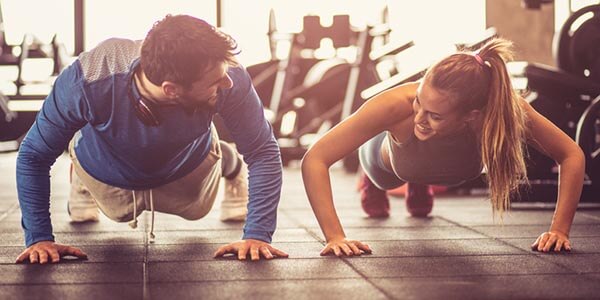 Gyms & Fitness Studios
Gyms and fitness studios are designed to motivate and support the diverse needs of their member communities. Many contemporary gym spaces feature yoga rooms, cross-training facilities and lap pools; each of which serves a different purpose for the business.
As a gym operator, you can schedule different music themes and tempos throughout the day in different music zones (i.e. lobby/reception, membership offices, common areas and locker rooms) to assure that each amenity supports your members' commitment and health.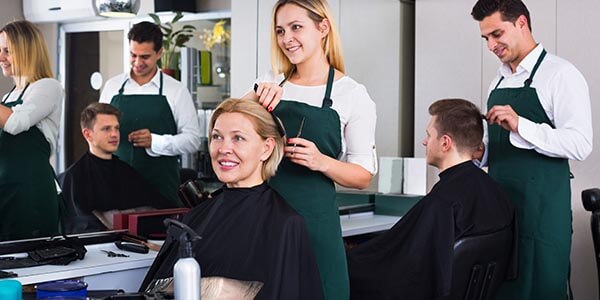 Salons & Spas
Salons and Spas are serene spaces offering customers the opportunity to escape and relax. Studies show that spa customers tend to evaluate their salon and spa experience with aesthetic measures like color, decor, cleanliness, texture, temperature and sound.
As a spa operator, you can inspire your clients' comfort and overall experience with ambient music and subtle messaging, curated to enhance your clients' relaxation and meditation.
More than Just a Subscription Music Service
Cloud Cover is an industry innovator, streaming music for gyms and salons without long-term contracts or compromise at an unbeatable price.
Cloud Cover is an industry innovator, streaming music for gyms and salons without long-term contracts or compromise at an unbeatable price.
Licensed for Health & Wellness
Fully-licensed hit music from ASCAP, BMI, GMR, SOCAN, etc.
Cloud-based Access
Access the Tune streaming player from any web browser or mobile device.
Eclectic Variety
Create custom mixes with 220+ stations, filtered by mood, genre & business type.
Influence gym members & reinforce employee training with integrated promotional messaging.
Integrated Messaging
Upload ads / messaging to blend seamlessly with your streaming music program.
In-store Zones
Play multiple streams within a single location to align music with departmental goals.
Aligned to Goals
Promote sales, incentivize engagement or boost productivity with music.
Our degreed Ethnomusicologists survey stakeholders to curate a streaming music program customized for your business goals.
BrandMatch Survey
Survey stakeholders on-location to ensure optimal brand alignment.
Custom Brand Mixes
Mix stations and set priorities to create your own custom company playlists.
Daypart Schedules
Schedule playlists and ads to correspond with key periods during the business day
Play music at a single location or manage thousands of streams by setting permissions for regions, locations & zones.
Centralized Control
Set permissions to grant access to devices, playlists and messages.
Local Permissions
Mix stations and schedule messaging within defined corporate parameters.
Billing Options
Customize payment sources, methods and frequency to meet your accounting needs.
Monitor local streaming and messaging activity with compliance and daily use reports.
Streaming Reports
Get immediate feedback on location streaming and use these detailed reports for any needed troubleshooting.
Location Reports
Track music and messaging for each location to ensure brand consistency.
Promotional Tracking
Track sales against messaging and station schedules.
Strategic partnerships allow Cloud Cover to service enterprise businesses with world-class reliability, scalability and support.
Best Buy Business
Scale your music program with equipment, financing, installation, and support.
Sonos
Stream music through your existing Sonos system with our native integration.
Amazon Web Services
Tune streaming services achieve 99.99% uptime with AWS hosting and monitoring.
From $16.16
/mo
|
Legal Music for Business




All plans include Public Performance Licenses for: