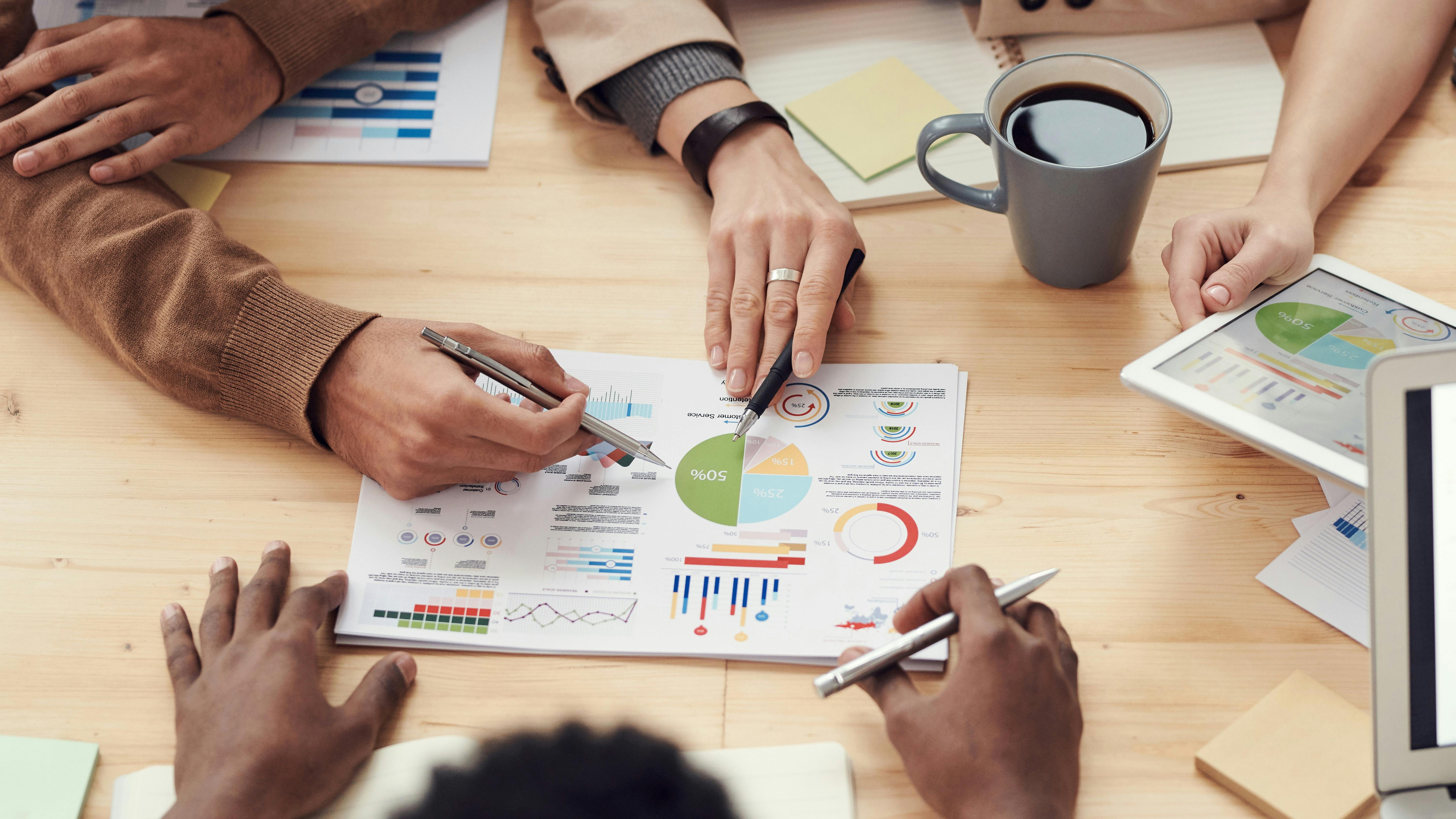 You've created a successful business with plenty of happy customers and high profits. You're ready to share this model with others, but you aren't quite sure how to franchise a business. You've come to the right place. 
Franchising is popular. In 2022, there were about 792,000 franchise businesses in the United States, representing about $827 billion in output and employing about 8.5 million people. Your business could join this crowd. 
But starting a franchise isn't as easy as announcing the news on social media and counting your money. You must follow franchise rules, create documents, protect your copyright, and more. Here's what you need to know. 
What Type of Franchise Is Best for You?
Here are your options:
Business
Most people are familiar with the business franchise model. You provide your franchisees with everything they need to run a business just like yours, from supplier contracts to equipment. And you run marketing campaigns and promotions that lift each location equally. 
Fast-food restaurants are typically business franchises, as are some types of salons and movie houses. 
Some of the most profitable franchise businesses in the world operate in this model. Taco Bell, Popeyes Louisiana Kitchen, and Jersey Mike's Subs top Entrepreneur's 2023 Franchise 500 Ranking. 
Conversion 
This model pulls a similar but smaller business into your franchise. If you have a direct competitor, you could use this model to join with them and conquer the market as one entity rather than fighting it out as individual businesses. 
Real estate agencies often work within the conversion model. Independent owners become part of a larger group of professionals seemingly overnight. Dental practices often join in this franchise model too.
Distribution
Imagine creating a must-have product that only you sell. A distribution model allows others to distribute or sell that same product to their robust client base. You automatically get more customers without the hard work of finding them. 
Car dealerships often follow this model. While you may not buy a car from a place called "The Toyota Place," you may visit a dealership with a family name and "Toyota" appended to it. 
Investment 
In this type of franchise, a corporate investor makes a significant purchase and typically has other investments in the same sector. Large companies, including hotel chains, often follow this model. 
Job
This type of franchise is the opposite of the investment model. The franchisee intends to run the business without many other employees in a job franchise. This owner/operator does all the heavy lifting under your brand name. Mobile coffee carts, travel agencies, and lawn care companies work under this model.
Risks & Benefits of Franchises
Benefits of franchises include the following:
Potential for profits
Expanded reach into new markets 
Less day-to-day work, especially if you sell your original location 
Potential drawbacks include the following:
Potential profit losses, as some franchisees go bankrupt 
Plenty of paperwork and legal wrangling to get it off the ground
Reduced control over your brand, which could translate into reputation problems 
Only you can determine if the benefits outweigh the risks for your particular model and region.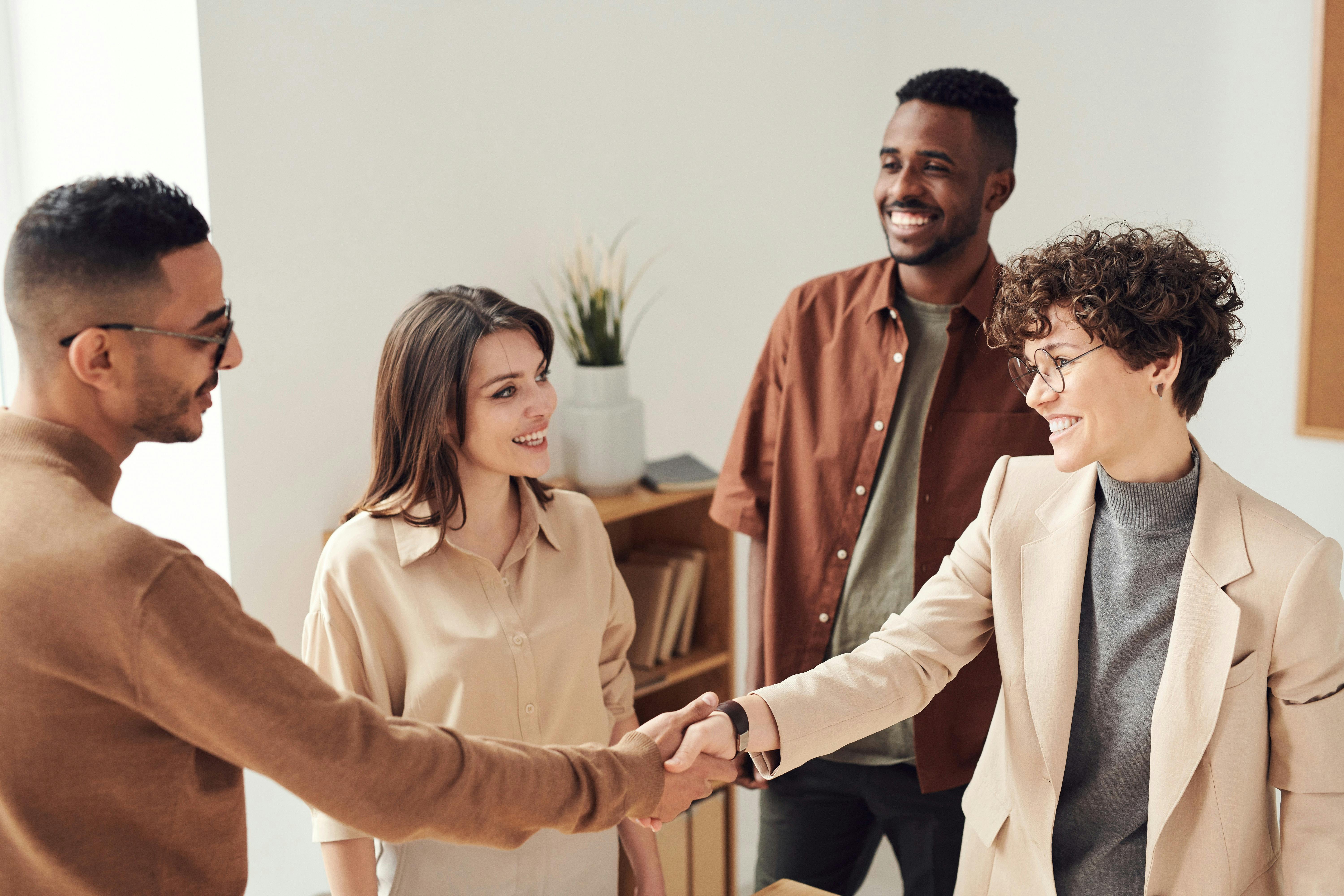 How to Franchise a Business: Step by Step
Step 1: Assess Your Business Model 
While many franchises are profitable and popular, others are not. Before you dig too deep into how to franchise a business, answer the following questions:
Is your success repeatable in other markets?
Is there unmet demand for your particular product or brand of service?
Is your company easy to clone?
Are there many competitors in your market?
Look closely at your business structure too. If you're not operating as a limited liability company (LLC), you could leave your personal estate vulnerable to lawsuits and other legal issues. Ensure you're on solid footing before you expose yourself to too much risk.
Step 2: Define & Protect Your Brand
Franchisees buy more than a product. They also tap into the way your brand looks, feels, sounds, and operates. They will look to you for logos, corporate colors, fonts, playlists, and more. Ensure they're defined and easy to understand. 
Some of these assets can be trademarked with the United States Patent and Trademark Office. If you don't take this step, states like Connecticut, North Carolina, South Carolina, and Maine will require added steps before you can open up franchises within their borders. 
Step 3: Prepare & File Your FDD
The United States Federal Trade Commission (FTC) regulates a small part of the franchise trade. Companies hoping to attract franchisees must create a franchise disclosure document (FDD), and update it yearly for their buyers, per the FTC's Franchise Rule. 
The FDD includes 23 items for potential buyers, covering things like these:
How much the franchisee must pay upfront
Restrictions on autonomy, so franchisees know if they can use their own vendors or products, for example
Financing options you offer
Territory boundaries (if any)
Some states require you to file your FDD before you can find buyers. Those states are as follows:
California
Hawaii
Illinois
Indiana
Maryland
Michigan
Minnesota
New York
North Dakota
Rhode Island
Virginia
Washington
Wisconsin
Even if you're not required to file it, most states have rules and regulations concerning FDDs. If you're hoping to open franchise locations all across the United States, your FDD must be compliant with each one. 
Hiring a professional with plenty of FDD experience is crucial. If you don't get this part right, your franchise business won't get off the ground. 
Step 4: Prepare Documents for Franchisees
Your buyers will expect a contract that explains how the franchise should operate and how long your relationship will last. Craft this document before you start looking for franchisees, so you're prepared for these delicate conversations. 
In some franchise models, franchisees need operations manuals that cover all the details of daily operations. If you want every location to look, feel, and work in the same way, you must tell your new owners exactly what to do to comply.
How Long Does This Take?
Plenty of steps are involved in franchising a business, and each one can take time. Most people need at least three months to work through all of the steps. But in general, the bigger your business and the more detailed your requirements, the longer it will take for you to prepare all of your documents and file them properly. 
How Much Will This Cost?
Prepare for expenses relating to the following:
Branding, including logo creation and trademarks
Legal expertise 
Form generation
Filing fees
Marketing
Personnel 
Cover your franchising fees through these sources:
Commercial bank loans: You'll typically need a business plan and a good credit rating to get started. 
Small Business Association (SBA) loans: The federal government backs these tools, and they're typically created with low interest rates. Your bank or credit union could offer them to you. 
Crowdfunding: If you've got a little marketing savvy and momentum, you could ask people to pay for your venture and provide something (like merchandise) in return. 
Hustle: You could sell assets, cash in retirement accounts, borrow from family members, and otherwise scrape up the funds you need to get started.
Marketing & Sales: A Driving Force for Starting a Business Franchise
There are more than 88,000 advertising companies in the United States, and any of them could be useful allies as you create a marketing program to spread the word. They could create a package including the following elements:
Website development: Attract buyers to your page with search engine optimization (SEO), and create landing pages to help them contact you. 
Social media: Hire influencers to discuss your brand's benefits and share photos and tidbits in spaces like Facebook and Instagram. 
Public relations: Celebrate franchise openings with eye-catching local events to bring in new customers. 
Consultants with experience in franchising could help you launch promotions and sales to bring in new customers. And you could go to conferences and meetings to help you connect with people hoping to invest in an opportunity like yours. 
Strategies to Help You Succeed
These tips can help you succeed:
Be realistic. Set attainable early goals, so you don't get discouraged and quit the adventure before you get started. 
Hire experts. Don't be afraid to spend money on lawyers, branding experts, and advertising pros. An expert consulting team can be incredibly valuable.
Be patient. Know that you might need time to find the right partners. Ensure you have enough money in the bank to stay open until you get the right mix of buyers.
Network and learn. Find others in your community who have been successful in the franchise world. What did they do right? What would they do differently?