You've cleaned the floors, stocked the shelves, turned on the air conditioner, and powered up the cash register. Your store should be ready to open for business and please all of your customers. But there is one thing missing: music.
Music can offer four key benefits to your grocery store business. It can:
Ease the shopping experience for your customers.
Boost your sales.
Entice your key customers to linger longer.
Define your brand.
Let's dive into each one of these benefits in detail.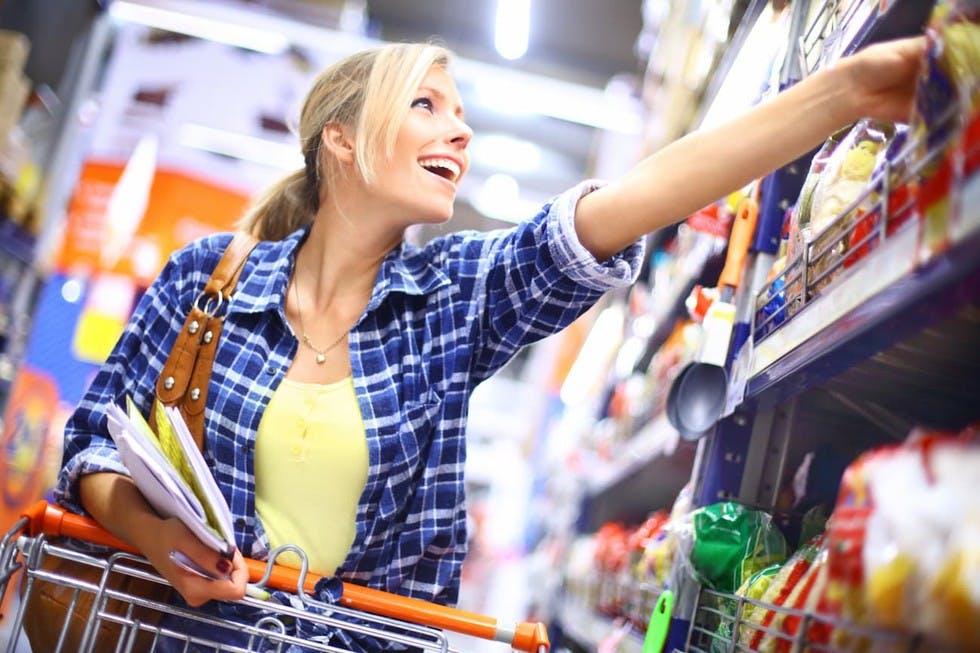 Music to Ease the Shopping Experience
Slowing down and considering one's surroundings is important for mindfulness and relaxation, but it is also important for shoppers who might otherwise be in a rush.
You can increase sales of incidental items at your grocery store by playing music that can ease the shopping experience, which might include tracks on this recommended playlist:
Song: Amor Fati Artist(s): Washed Out
Song: Aquarium Artist(s): Nosaj Thing
Song: Chamakay Artist(s): Blood Orange
Song: Cirrus Artist(s): Bonobo
Song: Ghostwriter Artist(s): RJD2
Song: Hours Artist(s): Tycho
Song: Intro Artist(s): The xx
Song: It All Feels Right Artist(s): Washed Out
Song: At All Artist(s): KAYTRANADA
Song: CandleLit Artist(s): DJ Harrison
Music to Increase Your Sales
Pop music as a genre is famous for upbeat, pleasing tempos and, often, happy lyrics. Whether slow or fast, pop music makes even the grumpiest shopper feel a little like dancing. This can improve your sales.
Consider adding some of these songs to your grocery store playlist:
Song: Absolutely Artist(s): Ra Ra Riot
Song: Ain't a Thing Artist(s): Oliver Nelson, Kaleem Taylor
Song: 80s Mercedes Artist(s): Maren Morris
Song: Aquaman Artist(s): WALK THE MOON
Song: Born to Be Yours Artist(s): Kygo, Imagine Dragons
Song: Brand New Artist(s): Ben Rector
Song: Budapest Artist(s): George Ezra
Song: Disarm Artist(s): Empire of the Sun
Song: Don't Feel Like Crying Artist(s): Sigrid
Song: I Found Out Artist(s): The Head and the Heart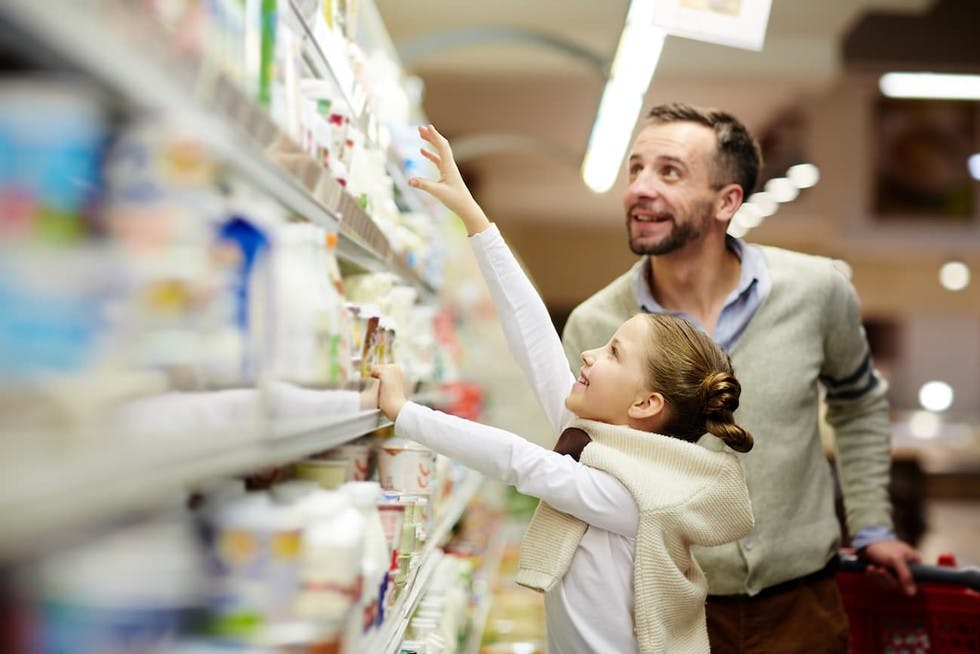 Music to Linger By
Jazz is complex, unexpected, and ever-changing. Listening to it can improve memory, increase creativity, and boost your mood.
Playing some instrumental jazz in your music mix for your grocery store can make your customers linger as they slow down or pause to listen to tempo or note changes. This not only improves your sales, but it can make customers come back since they have pleasant feelings about your store.
Here are some recommended instrumental jazz tunes for your grocery store playlist:
Song: Jackie in the Rain Artist(s): Terence Blanchard, Kenny Barron, Carl Allen, David Pulphus
Song: Poinciana Artist(s): Ahmad Jamal
Song: The Touch of Your Lips – Remastered Artist(s): Art Farmer
Song: When Sunny Gets Blue Artist(s): McCoy Turner
Song: All Blues Artist(s): Miles Davis
Song: Almost Like Being in Love Artist(s): Lester Young, Oscar Peterson Trio
Song: Along Came Betty Artist(s): Art Blakey
Song: Bye Bye Blackbird Artist(s): Miles Davis
Song: Cantaloupe Island - Remastered 1999 / Rudy Van Gelder Edition Artist(s): Herbie Hancock
Song: Darn That Dream Artist(s): George Shearing, The Montgomery Brothers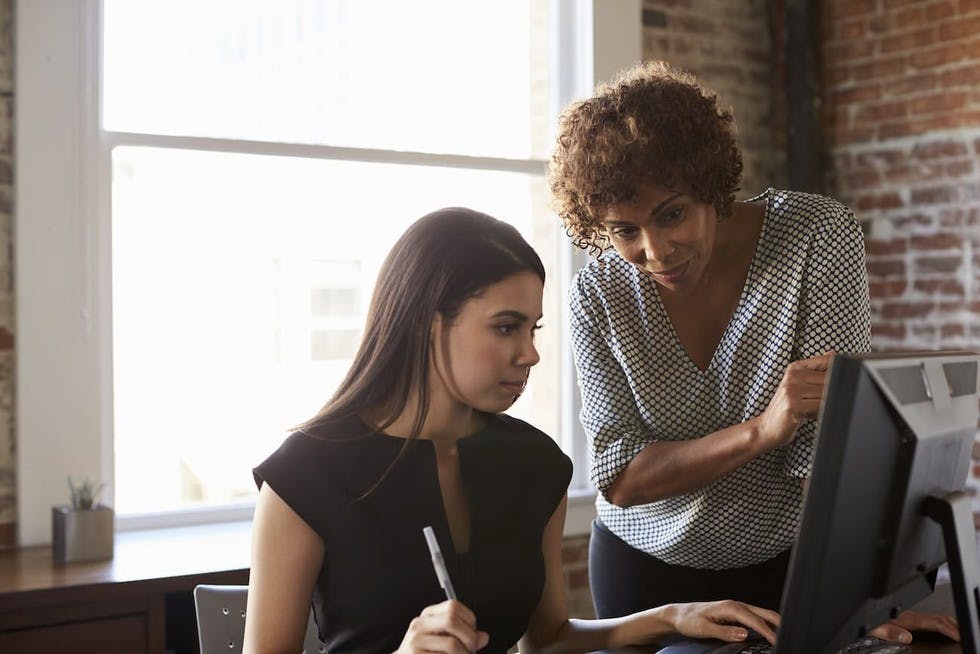 Music to Define Your Brand
Grocery stores are often considered necessary stops in shopping, but you can associate good feelings and luxury experiences with your store too. Classical, instrumental, or pop songs are a good start, but you can think about associating your store with food — specifically, with being hungry.
More grocery stores are adding songs to their playlists that specifically have to do with eating, food, or feeling hungry. Here are some that we recommend for your brand:
Song: Carry Out Artist(s): Timbaland ft. Justin Timberlake
Song: Lollipop Artist(s): Lil Wayne ft. Static
Song: Mango Tree Artist(s): Zac Brown Band ft. Sara Bareilles
Song: Milkshake Artist(s): Kelis
Song: Candy Artist(s): Mandy Moore
Song: Birthday Cake Artist(s): Rihanna ft. Chris Brown
Song: Peaches & Cream Artist(s): 112
Song: Buttered Popcorn Artist(s): The Supremes
Song: Red Red Wine Artist(s): UB40
Song: Cheeseburger in Paradise Artist(s): Jimmy Buffett
Song: Hot Burrito Artist(s): The Flying Burrito Brothers
Song: Banana Pancakes Artist(s): Jack Johnson
Song: Banana Boat Song Artist(s): Harry Belafonte
Song: Mashed Potatoes Artist(s): James Brown
Song: Apple, Peaches, and Pumpkin Pie Artist(s): Jay & The Techniques
Song: Peaches Artist(s): Presidents of the United States
Options for Playing Music in a Grocery Store
Music in grocery stores is typically background tunes that play for several hours — from early in the morning to closing time, which is often late at night.
Ensuring that the stream of music continues is important, so as the manager or owner, you may turn to a streaming service like Pandora, Spotify, Apple Music, or Google Play for help making lengthy playlists. Unfortunately, this approach can land you in legal trouble. These platforms are licensed for you to privately listen to music, but you cannot use your personal playlists for public consumption.
How, then, can you get the recommended songs in the suggested playlists? Until recently, the best way to get popular, trendy, familiar, or new music was to contact a performing rights organization (PRO) like BMI, SESAC, ASCAP, or GMR to sign up for an annual contract. This would allow you access to the PRO's library of music and musicians for an annual fee based on the size of your business, how many expected customers/audience members would move through your shop, and other factors.
However, one PRO will not license every song you want. So, you are likely to need multiple contracts with multiple PROs, which can get confusing and expensive.
Now, streaming services like Cloud Cover Music are here to help. When you sign up with CCM, you get access to millions of songs spanning multiple PRO's libraries, which you can play through our curated playlists based on what you need, including playlists designed for grocery stores.
We specifically license songs for commercial use, which is a type of public performance according to U.S. copyright law. You do not have to worry about contract negotiations, you pay one simple monthly subscription fee, and you have access to an interface that is easy to navigate, like other streaming services.
Frequently Asked Questions
Why do I need to pay for a public performance license for music in my grocery store?
You may think that your customers are not paying conscious attention to the music you play in your grocery store, or you may assume that a recording of a song is not the same thing as a public performance. However, U.S. copyright law states that playing a recording of a song qualifies as a public performance, especially if the music might financially benefit you. If you make money, then the artist who created the song should also receive some royalty payment for helping you.
Playing music in your store arguably benefits your bottom line, which is why you must pay royalties through a PRO or a commercial music streaming service, like Cloud Cover Music.
How does playing music in my grocery store benefit my business?
Music can change your customers' mood, mental state, and physical energy, which can inspire them to buy more. This behavioral change can, according to scientific research, improve a business's financial outcomes.
If you commission music from a composer specifically for your store, then you may negotiate a deal with them to pay royalties if the introduction of that music improves your finances. Similarly, if you use popular music in your store and you make more money, you will legally need to pay royalties on that music.
How can I get music for my grocery store without dozens of PRO contracts?
Negotiating contracts with multiple PROs can become complicated and expensive, especially for small business owners. Rather than spend time away from your grocery store's needs, you can simply sign up for Cloud Cover Music.
We have an easy-to-use interface modeled after other streaming services, but we offer public performance licenses for streaming music rather than private, individual licenses like Spotify or YouTube.
Shop for Music With Us
Each time you play music in your store, it is considered a public performance that is subject to copyright law. That means you must connect with the copyright holders for those songs and pay a fee for use.
We can simplify this process. We have a library of songs you can choose from, and we have connections with the copyright holders, so you will always be in compliance. We make getting started really easy too. Just contact us and we can explain our pricing, our process, and our contracts. We hope to hear from you.