Your grocery store sound system serves multiple functions. The music you play keeps customers engaged, but overhead announcements also keep staff focused. And that same system can inform customers about hot deals and great values in your market.
Without a functioning sound system, the shopping experience falls flat. But finding the right partner isn't always easy. Let Cloud Cover Music Help.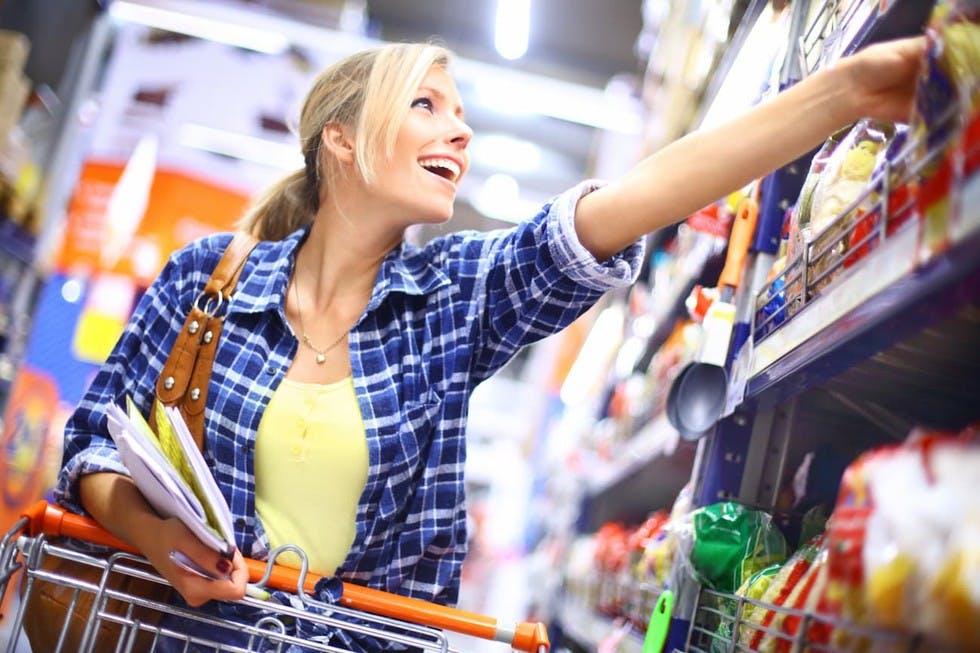 Stream the Right Music Legally
We're surrounded by music all day, every day. Licenses protect the rights of people who wrote and performed those songs. If you hook up a smartphone to your store's sound system, you could be violating those rights and breaking the law.
Cloud Cover Music holds agreements with major organizations like ASCAP, BMI, and ReSound. Our clients can play music in their stores without breaking the law.
Pull from playlists made for retail locations, or build your own made for your brand.
Share the same music in all spots within your store, or select tunes for specific parts of your store. Switch it up anytime with a few button pushes.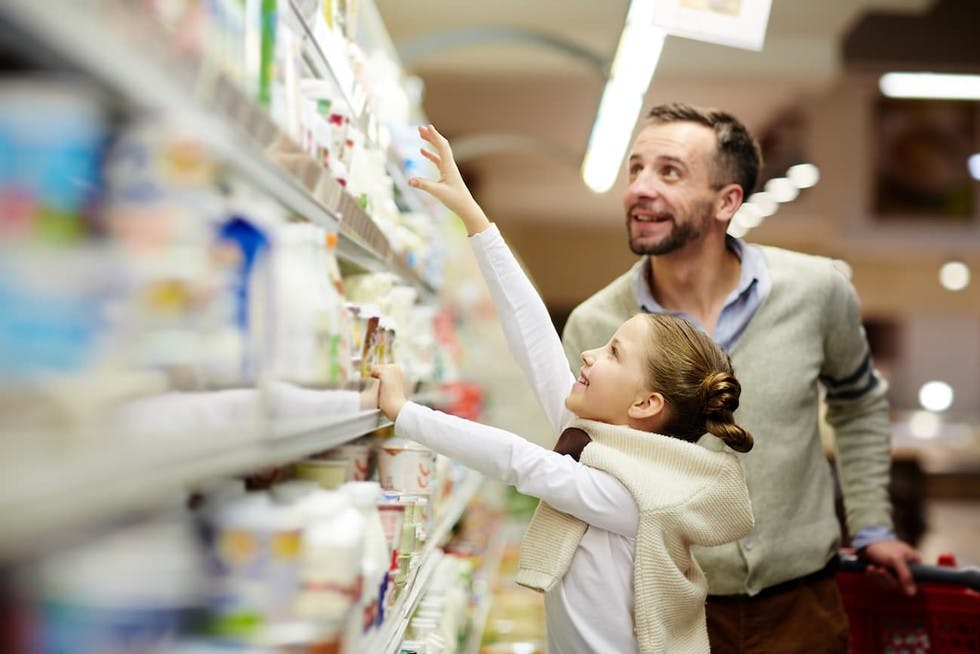 Share Announcements in One or All Locations
Use an intuitive system to record and share messages throughout your grocery store. Set a schedule and share the same message repeatedly, saving you time.
Share urgent messages with your customers and staff over the same system. Accurate volume control ensures your voice sounds natural. Send messages throughout the entire store, or choose just one area for your important note.
Pull Critical Reports
You've just shared a message about a sale or promotion. Did it work, or do you need to revise your script? Track your sales versus your promotions, and get the details you need to support your brand.
If you're running an enterprise organization, run reports to monitor each location and track your progress. Even when you're not in every store, you'll still know what's going on.
What Music Should You Play?
You know music could help you engage shoppers and boost sales, but you're not quite sure what songs to play. These suggestions can help you decide. 
If you're interested in soothing your shoppers, consider this playlist:
Song: Amor Fati
Artist(s): Washed Out
Song: Aquarium
Artist(s): Nosaj Thing
Song: Chamakay
Artist(s): Blood Orange
Song: Cirrus
Artist(s): Bonobo
Song: Ghostwriter
Artist(s): RJD2
Song: Hours
Artist(s): Tycho
Song: Intro
Artist(s): The xx
Song: It All Feels Right
Artist(s): Washed Out
Song: At All
Artist(s): KAYTRANADA
Song: CandleLit
Artist(s): DJ Harrison
If you're interested in upbeat songs to keep shoppers moving, consider this playlist:
Song: Absolutely
Artist(s): Ra Ra Riot
Song: Ain't a Thing
Artist(s): Oliver Nelson, Kaleem Taylor
Song: 80s Mercedes
Artist(s): Maren Morris
Song: Aquaman
Artist(s): WALK THE MOON
Song: Born to Be Yours
Artist(s): Kygo, Imagine Dragons
Song: Brand New
Artist(s): Ben Rector
Song: Budapest
Artist(s): George Ezra
Song: Disarm
Artist(s): Empire of the Sun
Song: Don't Feel Like Crying
Artist(s): Sigrid
Song: I Found Out
Artist(s): The Head and the Heart
If you're looking for songs to help customers linger, consider this playlist:
Song: Jackie in the Rain
Artist(s): Terence Blanchard, Kenny Barron, Carl Allen, David Pulphus
Song: Poinciana
Artist(s): Ahmad Jamal
Song: The Touch of Your Lips – Remastered
Artist(s): Art Farmer
Song: When Sunny Gets Blue
Artist(s): McCoy Turner
Song: All Blues
Artist(s): Miles Davis
Song: Almost Like Being in Love
Artist(s): Lester Young, Oscar Peterson Trio
Song: Along Came Betty
Artist(s): Art Blakey
Song: Bye Bye Blackbird
Artist(s): Miles Davis
Song: Cantaloupe Island - Remastered 1999 / Rudy Van Gelder Edition
Artist(s): Herbie Hancock
Song: Darn That Dream
Artist(s): George Shearing, The Montgomery Brothers
If you're hoping to make your shoppers hungry, consider food-infused songs, such as these:
Song: Carry Out
Artist(s): Timbaland ft. Justin Timberlake
Song: Lollipop
Artist(s): Lil Wayne ft. Static
Song: Mango Tree
Artist(s): Zac Brown Band ft. Sara Bareilles
Song: Milkshake
Artist(s): Kelis
Song: Candy
Artist(s): Mandy Moore
Song: Birthday Cake
Artist(s): Rihanna ft. Chris Brown
Song: Peaches & Cream
Artist(s): 112
Song: Buttered Popcorn
Artist(s): The Supremes
Song: Red Red Wine
Artist(s): UB40
Song: Cheeseburger in Paradise
Artist(s): Jimmy Buffett
Song: Hot Burrito
Artist(s): The Flying Burrito Brothers
Song: Banana Pancakes
Artist(s): Jack Johnson
Song: Banana Boat Song
Artist(s): Harry Belafonte
Song: Mashed Potatoes
Artist(s): James Brown
Song: Apple, Peaches, and Pumpkin Pie
Artist(s): Jay & The Techniques
Song: Peaches
Artist(s): Presidents of the United States
You can craft custom playlists just like this on Cloud Cover Music, or you can choose from many song sets already created for retail environments.
Music for Grocery Stores FAQs
Why do I need to pay for a public performance license for music in my grocery store? 
You may think that your customers are not paying conscious attention to the music you play in your grocery store, or you may assume that a song recording is not the same as a public performance. However, U.S. copyright law states that playing a recording of a song qualifies as a public performance, especially if the music might financially benefit you. If you make money, the artist who created the song should also receive royalty payment for helping you.
Playing music in your store arguably benefits your bottom line, so you must pay royalties through a PRO or a commercial music streaming service, like Cloud Cover Music.
How does playing music in my grocery store benefit my business? 
Music can change your customers' moods, mental states, and physical energy, inspiring them to buy more. According to scientific research, this behavioral change can improve a business's financial outcomes.
If you commission music from a composer specifically for your store, you may negotiate a deal with them to pay royalties if the introduction of that music improves your finances. Similarly, if you use popular music in your store and you make more money, you will legally need to pay royalties on that music.
How can I get music for my grocery store without dozens of PRO contracts? 
Negotiating contracts with multiple PROs can become complicated and expensive, especially for small business owners. Rather than spend time away from your grocery store's needs, you can simply sign up for Cloud Cover Music.
We have an easy-to-use interface like other streaming services, but we offer public performance licenses for streaming music rather than private, individual licenses like Spotify or YouTube.