You've cleaned the floors, stocked the shelves, turned on the air conditioner, and powered up the cash register. Your store should be ready to open for business and please all of your customers. But there is one thing missing: music.
Music can offer four key benefits to your grocery store business. It can:
Ease the shopping experience for your customers.
Boost your sales.
Entice your key customers to linger longer.
Define your brand.
Let's dive into each one of these benefits in detail.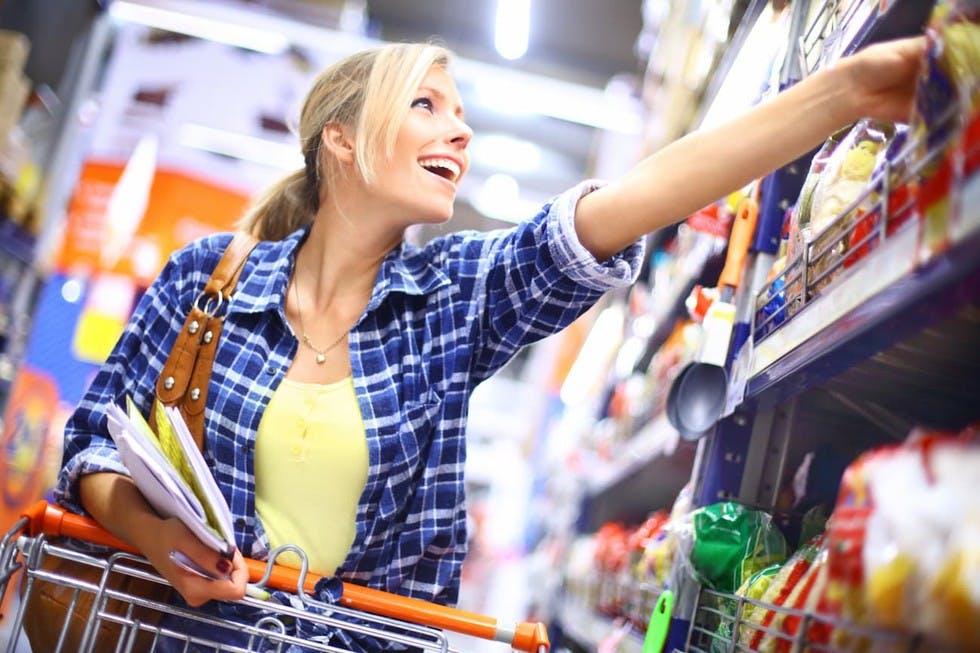 While you might work hard to ensure that your shoppers enjoy each moment they spend with you, it is likely that at least some of your customers find grocery shopping stressful. The link between shopping and stress has been clear since the 1990s. In fact, in a 1999 study published in the British Food Journal, researchers found that crowd density, store layout, pushy sales, and staff attitude could all make customers feel stressed.
Those early findings have been supported and augmented by modern research. For example, in a study made available by UbiComp'13, researchers found that stress levels can vary from location to location within the store. Rates are highest, researchers say, in spots where customers have to wait and where they have to pay for the items they have selected.
---
The right playlist can help to ease the sense of stress your customers might feel as they load up their carts with the food they need. For example, a playlist that is heavy on classic pop tunes could spark happy memories for some of your shoppers, and they might be tempted to sing along to the tunes as they walk through your store.
---
Similarly, your customers might feel stress levels rising when they hear babies crying, people arguing, or tellers hollering for advice. These sounds are harder to ignore when a room is clear of any other sounds. Adding in music could help to muffle background noises, so your customers have something else to pay attention to.
Since stress levels do vary by zone, you could adjust the volume from place to place within your store. Piping in a louder, soothing music playlist at checkout, for example, could help your customers to relax as they part with their money, and keeping the volume lower in the produce aisle could help them to focus on the decisions they must make to purchase the right foods for their families.
While keeping your customers happy and calm is likely high on your priority list, you might be even more focused on making money. After all, the more money you can make in a single day, the more you'll have to pump back into your business.
Researchers have examined the role music plays in retail sales for years. One of the earliest studies was published in The Journal of Marketing back in 1982. Here, researchers played a wide variety of tempos in background music, and they measured how much money shoppers spent while in these environments.
They found that playing slow-tempo music caused a 38.2 percent increase in sales volume.
When the music was slower, researchers said, shoppers moved through the store more slowly and picked up more items as a result.
As a result of influential studies like this, it has become common for stores to keep the pace slow and low in their grocery stores. But there is some evidence that suggests a faster pace might help you in some environments.
In a study highlighted in EurekAlert, researchers found that a fast tempo increased sales amounts but only when the store was crowded. In this environment, a faster pace of music resulted in an 8 percent increase in sales, caused by people buying more items than they did when the pace was slower.
Put these two studies together, and they can help you understand whether your music and playlists should have a dance-like feel or a slow groove. If you consistently have long lines at checkout and a packed parking lot, you may need to keep the pace quick so you can move people through your store quickly. If you always have spacious aisles and slow movers, a slow tempo might be right for you.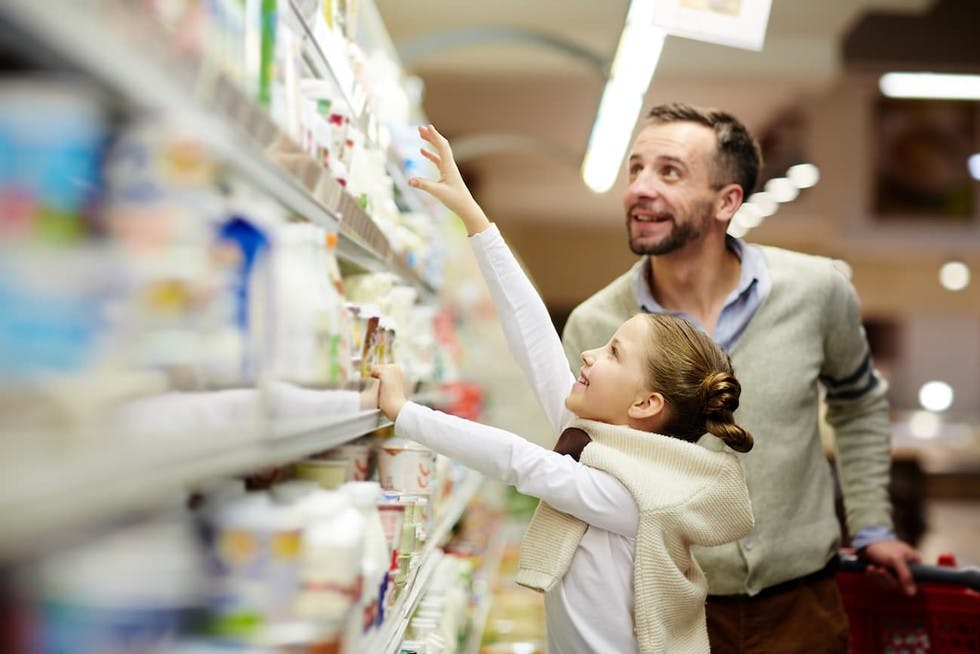 The stereotypical shopper is a woman who has dozens of errands to run and little time to run them in. A shopper like this wants to move into and out of your store as quickly as she can in order to move on to the next task.
---
While there are certainly harried shoppers visiting grocery stores, the modern shopper is changing a bit.
---
Research cited by The Daily Mail suggests that men are often tasked with shopping, and men tend to be more methodical while in the store. They walk through the store slowly, compare prices, and look for good deals, say experts quoted within the article.
A shopper like this might enjoy music that doesn't interrupt the flow. This could be familiar pop tunes, which have been played so often that they fade into the background, or they could be jazz tunes that don't have words to distract from the thinking process.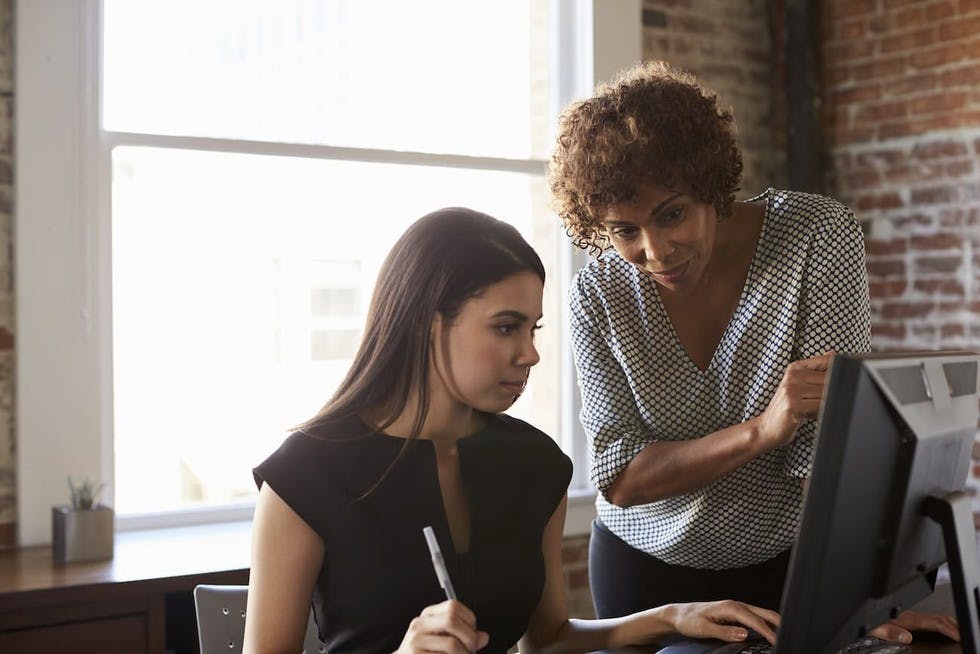 Customers are no longer loyal to just one supermarket. According to Retail Dive, just 49 percent of shoppers say a supermarket is their primary source for groceries.
These shoppers might also get what they need from other places.
Discount stores
Warehouse stores
Big box stores
The internet
Convenience stores
Convincing these consumers to choose your store means ensuring that they understand your brand. When they know exactly who you are and what you stand for, you are less likely to blend into the large category of "store."
You could start your research by investigating the other grocery options in your area. Walk through them and listen to the music they play. Watch the customers walking through the store and see how they react to that music. You may spot a type of music that could appeal to customers that isn't being played by your competition.
Next, think about how your brand is defined. If you focus on natural products, for example, playing music that is acoustic and non-synthesized could give you a match between brand and sound. Similarly, if you focus on global products, playing music that comes from a wide variety of global musicians could help you get your point across.
Playlists
Song: Absolutely
Artist(s): Ra Ra Riot
Song: Ain't A Thing
Artist(s): Oliver Nelson, Kaleem Taylor
Song: 80s Mercedes
Artist(s): Maren Morris
Song: Aquaman
Artist(s): WALK THE MOON
Song: Born To Be Yours
Artist(s): Kygo, Imagine Dragons
Song: Brand New
Artist(s): Ben Rector
Song: Budapest
Artist(s): George Ezra
Song: Disarm
Artist(s): Empire of the Sun
Song: Don't Feel Like Crying
Artist(s): Sigrid
Song: I Found Out
Artist(s): The Head and the Heart
Song: Amor Fati
Artist(s): Washed Out
Song: Aquarium
Artist(s): Nosaj Thing
Song: Chamakay
Artist(s): Blood Orange
Song: Cirrus
Artist(s): Bonobo
Song: Ghostwriter
Artist(s): RJD2
Song: Hours
Artist(s): Tycho
Song: Intro
Artist(s): The xx
Song: It All Feels Right
Artist(s): Washed Out
Song: At All
Artist(s): KAYTRANADA
Song: CandleLit
Artist(s): DJ Harrison
Song: Jackie In The Rain
Artist(s): Terence Blanchard, Kenny Barron, Carl Allen, David Pulphus
Song: Poinciana
Artist(s): Ahmad Jamal
Song: The Touch Of Your Lips - Remastered
Artist(s): Art Farmer
Song: When Sunny Gets Blue
Artist(s): McCoy Turner
Song: All Blues
Artist(s): Miles Davis
Song: Almost Like Being In Love
Artist(s): Lester Young, Oscar Peterson Trio
Song: Along Came Betty
Artist(s): Art Blakey
Song: Bye Bye Blackbird
Artist(s): Miles Davis
Song: Cantaloupe Island - Remastered 1999 / Rudy Van Gelder Edition
Artist(s): Herbie Hancock
Song: Darn That Dream
Artist(s): George Shearing, The Montgomery Brothers
Each time you play music in your store, it is considered a public performance that is subject to copyright law. That means you must connect with the copyright holders for those songs and pay a fee for use.
We can simplify this process. We have a library of songs you can choose from, and we have connections with the copyright holders, so you will always be in compliance. We make getting started really easy too. Just contact us and we can explain our pricing, our process, and our contracts. We hope to hear from you.