Hospitals and Medical Offices Who Want Great Music Need to Know These 3 P's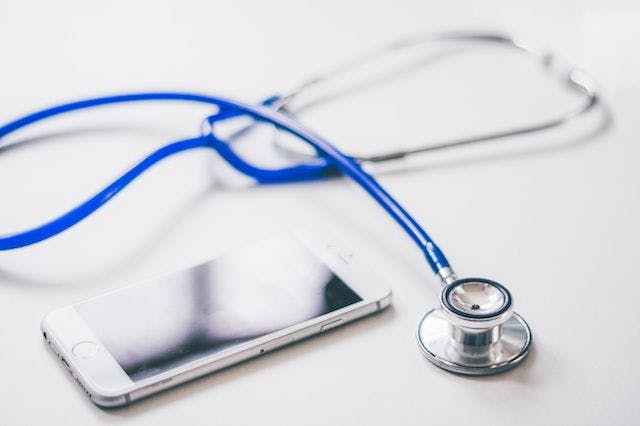 Medical facilities such as doctor's offices, vision specialists and hospitals can all benefit greatly from the incorporation of an on-site music program at their location. But getting the absolute most of your music for business service requires a little bit of knowledge before you dive in.
It's a little something we like to call The Three P's:  PICKING (the right music), PARTNERING (with the best music provider) and PROTECTING (your business by making sure your music is nice and legal).
---
PICKING Music That Meets the Needs of Your Patients and Professionals
There are numerous benefits of playing music at a medical office or hospital. Great music provides comfort and relaxation for patients and visitors, as well as improved morale for the doctors, nurses and other key members of staff. As a medical professional, you can achieve any and all of these desired results through the selection of the appropriate styles of music, including:
Classical music (relaxation)
Jazz music (relaxation, mind stimulation)
Oldies/Nostalgic music (comfort for older patients)
Positive/Upbeat Music (enhance mood and morale)
Music is terrific medicine...and finding the right music mix is the ideal prescription.
---
PARTNERING with the Right Music Provider to Meet Your Needs
A medical office or hospital is a hub of all different kinds of activity. As such, when it comes to providing music to a medical facility one size definitely does not fit all. Music that's appropriate for the emergency waiting room may not be the best choice for recovery rooms or elevators or the cafeteria. What uplifts the mood at a vision care center isn't necessarily going to rock the hospital operating theater.
That's why it's so important to partner with a business music service that offers not only a wide selection of all types of music, but also has a staff of experts who understand the unique features of your business.
At Cloud Cover Music, we work with medical institutions from all over North America - helping them select the best music and giving them customized solutions that make it easy to manage their music in every corner of their facility.  
Our best-in-breed streaming tech provides the powerful flexibility needed to ensure you have the flexibility to play different types of music in the various areas of the building or office.
---
PROTECTING Your Business with 100% Legal Music
If you play music in your office without proper permission, you're exposing your business to potentially serious fines. Performing Rights Organizations (PROs), like ASCAP, BMI & SESAC, make it their business to seek out and levy fines against non-compliant businesses -- and they won't spare hospitals and medical offices just because they offer life-saving care. (In fact, insiders have found a recent rise in the number of medical buildings and offices being targeted by PROs looking for the use of unlicensed music.)
The good news is that working with a trusted music provider like Cloud Cover Music means you'll never have to worry about the wrath of the PROs. CCM handles all the legal permissions right down to the print - so that you can rest assured that every single note of music you play on-site is fully compliant and properly licensed.
---
Now that you know all about The Three P's, you're ready to select a music-provider partner that will help you provide the perfect music for the doctors and patients who spend the most time at your facility.