4 Benefits of Playing Music in Your Wireless Retail Business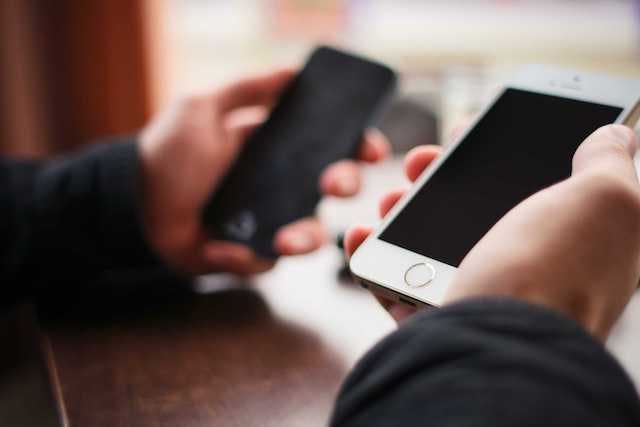 There's no business quite like the wireless retail business. From the fast-moving pace of 21st personal communications technology – AKA the latest and greatest smartphones – to the ever-expanding collection of consumer products on display at local retailers – including everything from app-driven thermostats to wearable tech – your local wireless store has become one of the hottest spots on the block.
In-store music services like Cloud Cover Music can help these innovative retailers meet their business goals – using the power of music to engage customers, motivate employees and much more.  
---
1. Help Time Pass and Reduce Perceived Wait Times
If a wireless retailer offers both sales AND service at their location, the consumer may be in for a bit of wait while they to pick up their new phones or have their questions answered by an associate. Cool, relaxing music played in-store not only helps keep nerves from getting frazzled but also reduces the perceived wait times customers may experience during the store's busier periods.
2. Get People Moving and Browsing Around
With so much cool stuff busting out of every corner of the wireless retail floor, store owners want to encourage browsing – after all, the latest tech toys beg to be played with when they're out on display. Music mixes that get the blood pumping – without causing stress or being too invasive – are the perfect way to make customers feel energized and motivated to move around and check out everything the store has to offer.
Music for business can also be used to help demo products when employees are trying to sell high-value items. 
3. Customers Aren't the Only Ones Who Need a Boost
Busy, popular stores mean that many wireless retail employees put in some seriously long hours at the location. Music can help boost morale among the loyal retailer work staff, as well as keep them on an even keel emotionally at a time when the store is at its busiest – and they need to remain positive, upbeat and in firm possession of their sales team game face.
4. In-store Messages Deliver the News
Periodic sales and specials help wireless retailers stay profitable in their highly competitive industry. The best audience to hear about these money-saving deals are the individuals already in-store. That's where effective in-store messaging plays such a key role.
Carefully crafted in-store messaging is a chance to introduce exclusive offers to a captive audience and also remind customers to their ask their sales associate about special programs such as contracts, warranties and phone accessories.
---
The world of wireless tech moves mighty fast. Whether they have one store or 100, wireless retailers who want to keep pace can count on Cloud Cover Music to help them select the perfect music mix to help meet their business goals.
Start your FREE 14-Day trial today to discover all the great in-store music and powerful features Cloud Cover Music can dial up for YOUR business!