As one of the leading digital and soundtrack content providers, Spectrio offers various technology solutions, including:
Digital signage.
Overhead messaging.
Overhead music tailored to your brand.
On-hold marketing and Wi-Fi marketing.
Over the years, businesses of all sizes have turned to Spectrio for the latest approaches for auditory and visual engagement with their customers. But today, customers have more options than ever before. They can look beyond Spectrio for alternatives that offer similar offerings at more affordable price points.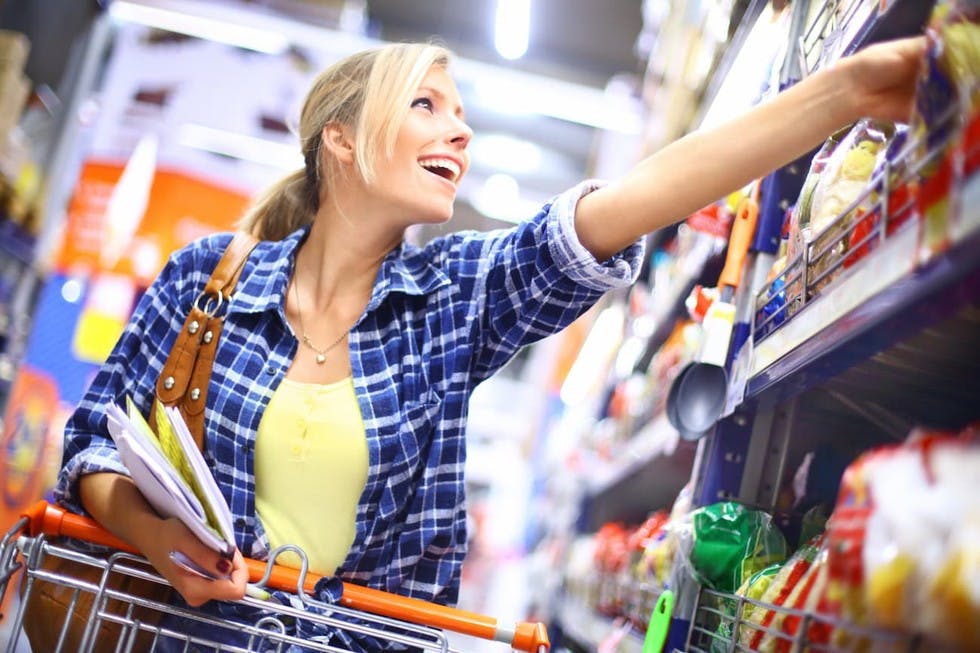 A Large Company With More General Options
Spectrio Music for Business currently serves more than 67,000 businesses, ranging from small mom-and-pop shops to Fortune 500 companies. With such a long list of services and prestigious organizations served by Spectrio, it may seem like a great option for your business too. This depends a lot on what your business needs for music or messaging solutions though.

With such a large client list, Spectrio tends to offer more general options. While some level of customization is possible, some customers have found that Spectrio offers a somewhat impersonal approach to meeting their needs.

Spectrio has several competitors, many of whom offer better deals on certain packages or different options or approaches to specific services. Spectrio may not be the best choice for your business. Other companies offer competitive pricing and a similar range of service options.
Alternatives to Spectrio Music for Business
Soundtrack Your Brand: A company born from Spotify's popularity, Soundtrack Your Brand focuses on helping you create and stream the best music for your business to keep your customers engaged. For $31.49 per month, after a one-month free trial, you can set up easy-to-use playlists that require no specific, brand-centric hardware. This flexibility works well for many businesses.

You can turn your personal Spotify playlists into soundtracks for your brand, allowing you to create your own mixes for your company. You can conveniently schedule music you want throughout the day, matching the flow of customers into your business, weather changes, and even sales. With a filter for explicit lyrics, you do not have to worry about offending families or accidentally driving away customers since you can ensure all your music is family-friendly.


Jukeboxy: Unlike many other companies on this list, Jukeboxy offers streaming music that is licensed just for businesses, through both curated playlists and the ability to make your own custom playlists.

Like other streaming for business services, Jukeboxy offers software to manage your playlists and control what plays in your business and when. You can schedule tunes throughout the week, just like you set up employee schedules, varying your playlists according to time of day.

You have access to a library of 40 million songs in every genre, so you can get the greatest mix of new hits, classics, and personal favorites to entertain your customers. You can tweak your playlists over time as you gauge what your customers like best.

Jukeboxy gives you dedicated support, both online and over the phone. You can also get in-person support if you are based in New York.

While they do not have specific hardware to interface with their software, you can use nearly any computer, tablet, or smartphone, including both PC and Mac options. Jukeboxy partnered with Sonos so you can get excellent quality sound in your retail location. They also have a hardwired Jukeboxy player set if you cannot use your own hardware.

Unlike other Spectrio competitors, Jukeboxy offers an option for you to make and insert your own in-store messages. They also offer unlimited manager accounts for all your storefronts and a 14-Day free trial. 
Why Cloud Cover Music Is the Leading Competitor With Spectrio
As a business owner, you know that branding your music, your in-store signs and overhead messages, the appearance of the business, and even the smell of your business can leave a mark on your customers. They may associate your store with a welcoming, friendly, soothing, or energizing experience based on the choices you make for music and colors.

While Spectrio is a good option for many companies, Cloud Cover Music offers similar music for business options at affordable levels. Cloud Cover Music features the following: 
Streaming music: Get music licensed for businesses through several of the largest performing rights organizations (PROs). You can create your own playlists and customized mixes, removing songs with a thumbs-down, and schedule your tunes for various times of day or week, depending on the mood you want to set in your space. You can also provide employees with music for their break room, using appropriate business licenses. At only $18.95 per month, you have access to the largest, most affordable music library for your store. And you can try it for 14-Days for free.
Control from anywhere: For $21.50 a month after a free 14-Day trial, you can get the music interface to monitor which of your storefronts are playing playlists, control which store has access to which playlist, change that immediately with just one click, and adjust in-store messages. You have this total level of control from anywhere.
Create in-store messages: For $26.95 per month, after the 14-Day free trial, you can record and upload your own in-store messages to insert into your playlists. Time them based on what is happening in which of your retail locations, so your customers get customized information. You can also get access to the Los Angeles-based Cloud Cover Music studio for high-quality sound.
While these three are some of the top listed competitors for Spectrio Music for Business, they do not offer the full range of options that Spectrio provides. Cloud Cover Music can meet these needs for your business.