Music can be a great tool for any business. With property management, music can be used as part of a marketing strategy, both on a digital platform and in person. 
Property managers help to run the daily business of a real estate property or location for the owner. Property managers are tasked with managing current residents and often also with filling vacant units and soliciting new business. 
The right music, used legally, can enhance the customer experience and boost sales for property managers.
How Music Can Be Used by Property Managers
The property management market is highly competitive, and music can be a way to help property managers gain an edge over the competition.
Music can be integrated into your website to make it more interesting and interactive. The website of a company is often one of the first places a prospective client will look when seeking a property management company. 
Music can also be used in advertisements and on social media to increase brand awareness and engage potential customers. If an ad has a catchy tune, viewers won't be as tempted to immediately click off it.
Property managers often deal with clients face to face in a lobby, rental, or leasing office, and music can be used in these locations too. Property managers can play music in the background of a physical location they are managing or working out of. This can make it a more positive experience for everyone involved.
Benefits of Music 
Music can be highly beneficial to your business. Music in advertisements, on your website, and on social media can help to create a connection with your audience (think prospective customers), and it helps to foster brand recognition. This can help to boost sales and increase the chances that a prospective customer will choose to do business with you.
Playing music in the background at your place of business can also help to keep customers in the location longer, keep them engaged, and enhance their mood — all of which can lead to a higher likelihood of completing a sale. Music can therefore directly increase sales and improve your bottom line.
How Music Affects Your Business
Music impacts customer behavior. It can have a host of positive effects, such as these:
More customer engagement
Shaping and elevating moods
Creating an emotional connection with the customer
Bolstering brand image and recognition
Demonstrating attention to detail and professionalism
Creating a positive, inviting, and relaxing atmosphere
Giving you an edge over the competition
Music can help to drive revenue and keep your customers and residents happy, which promotes an all-around positive experience. 
How Property Managers Can Use Music Legally
It is important to understand that nearly all music is copyrighted. If you are planning to stream or play music in a public location, you will need a public performance license to do so.
Popular music, such as songs that are recognizable and performed by well-known artists, is copyright protected with two different licenses. Both the music composition and the actual sound recording are copyright protected. You will need to obtain permission from both of these copyright holders to use this music.
There are four main PROs (performing rights organizations) in the United States: SESAC, BMI, GMR, and ASCAP. You can obtain a blanket license from any of these three (or from all three) to play any of the music in each of their libraries. You will obtain a license to do so based on your business, and you'll pay the subsequent associated fees.
If you are using music for advertising purposes, such as in a YouTube video, you will need a sync (synchronization) license. You will need to obtain the proper rights from the copyright holders. This will typically include both a master's use license from the holder of the song's copyright and a sync license from the holder of the sound recording's copyright.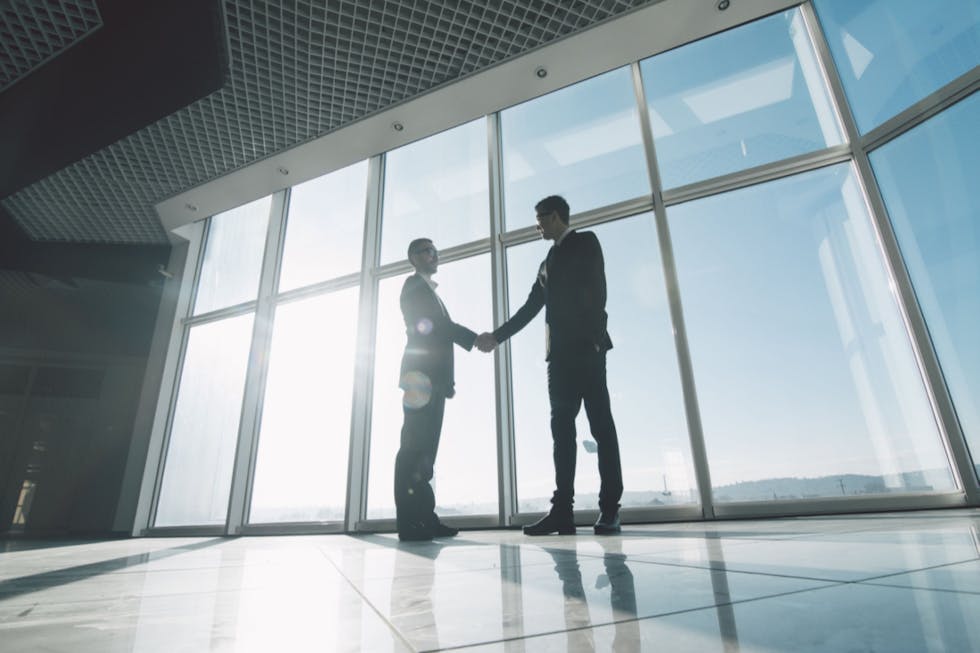 Where to Get Music
You can get music directly from a variety of sources. You just need to ensure that any music you are using is properly licensed and that you have the correct permissions.
It can be complicated and expensive to get licensing for a popular song directly. You will need to contact both of the copyright holders for each song you want to use. This will typically include the song's composer and the record label that produced it (or the performer). It is often easier and cheaper to use other options.
There are some options for inexpensive and free music, such as music on the Creative Commons. This music often only requires permission from the artist to use it. 
Additional free music options include music that was made prior to 1926. This music is considered to be in the public domain, as their copyright licenses have expired. Music in the public domain is free to use publicly, and you can use this music in your business as needed.
Other options include using a B2B music streaming service, such as Cloud Cover Music (CCM). These streaming services obtain the proper licensing for you. All you need to do is sign up for a membership based on your needs and pay the monthly or annual subscription fees. This allows you to use any of the music in their catalog as indicated in your terms. 
A music for business streaming subscription is different from a regular streaming subscription. You can't simply stream music from your personal streaming account in your business. But a commercial account will ensure that you are using the music legally in your business.