People come to your fitness center to push their bodies to the limit. Whether they are climbing your rock wall, jumping through an aerobics class, or sweating it out on machines, they are in your company in order to grow stronger, slimmer, and healthier.
Music has the power to help your customers reach their goals. According to research cited by The New York Times, researchers have proven that music can help people do more within a workout. In one study, researchers upped the tempo of the music by just 10 percent, and participants covered more miles on a stationary bike than they did while listening to slower music, and they enjoyed the faster music 36 percent more too.
An intense workout can leave your customers feeling exhilarated, and that could keep them coming back for more. Here's what you need to know to create and play the perfect workout playlists.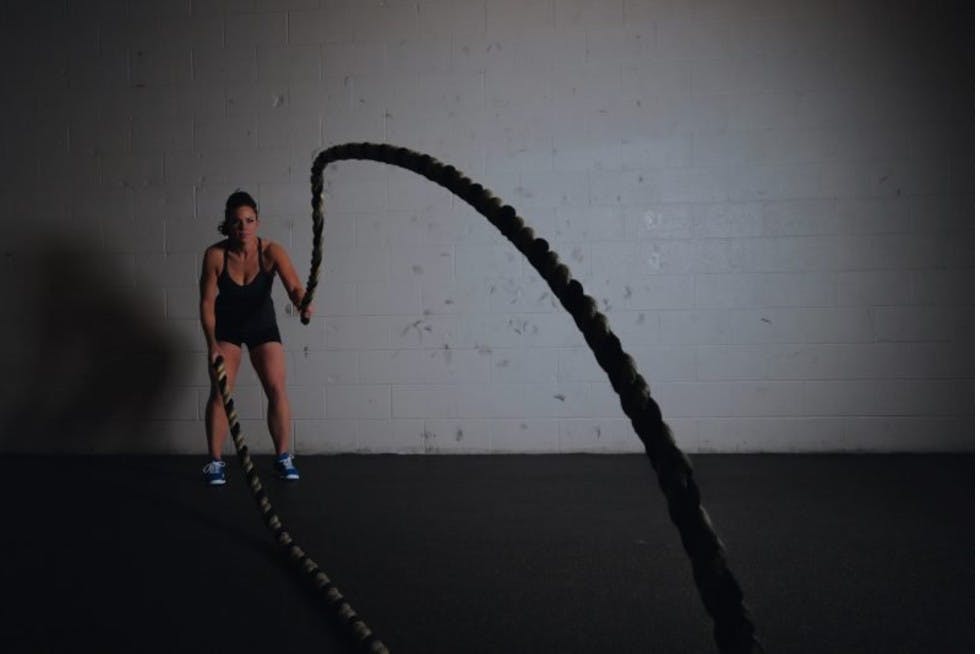 When it comes to choosing music for a gym or fitness center, tempo matters more than genre. According to research sponsored by the American Council on Exercise, cyclists moved faster to up-tempo music regardless of whether or not they knew or liked the music. They performed well while cycling to polka, for example.
---
This makes intuitive sense. When we hear music with a quick beat, we are motivated to tap our toes to the rhythm. The faster that beat, the faster the tap. Playing music that is speedy seems like a very efficient way to ensure that your customers get the sweaty workouts they want.
---
Walk into any gym in America, and you are likely to hear modern music that has a fast pace and a deep reliance on percussion. EDM, pop, and rock dominate the genres played.
Gyms also tend to be loud spaces, and it can be tempting to crank up the music to enhance the workout results. This is an especially common technique in shared fitness classes. As The Washington Post uncovered, some fitness instructors play music at 99 decibels, which is loud enough to damage human hearing.
If you find that your instructors are pushing the volume to the limit, switching musical genres might be wise. Perhaps moving from pop to EDM would help give the class the punch the instructor is looking for without adding hearing loss to the menu of services you offer.
You may also have spaces in which your customers prefer to listen to their own music. As research from the journal Psychology of Popular Media Culture points out, people tend to enjoy music they play on personal players more than they enjoy the music they hear in public spaces. And gyms can be noisy spaces, especially if you have patrons that grunt or cheer or scream through their workouts. Headphones can protect your customers from those distractions, and if your overhead music is a little quieter, these customers won't need to play their headphones at an intensely high volume.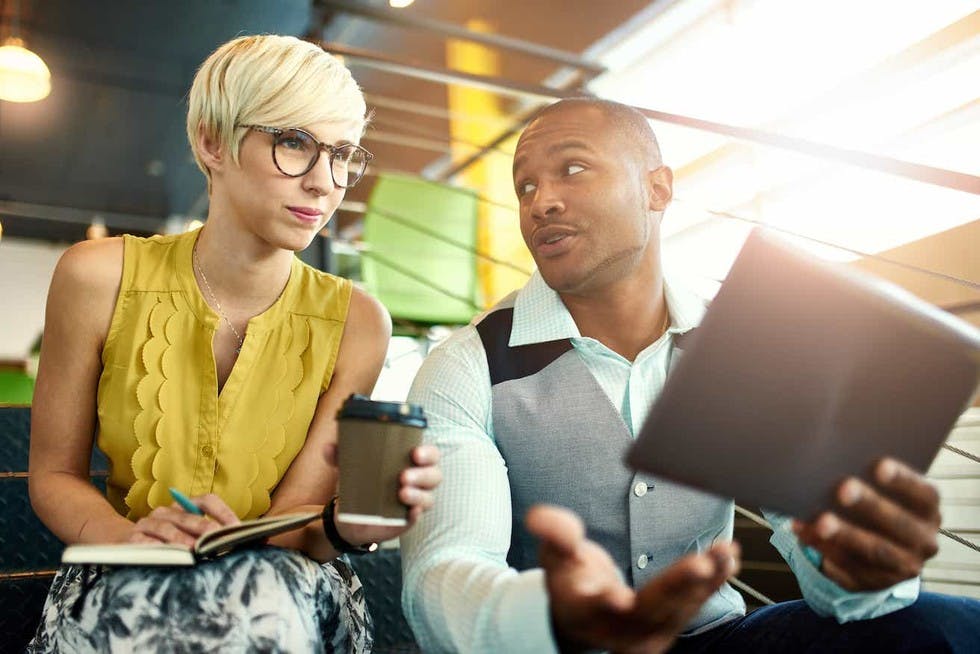 Playlists
Song: Levels - Radio Edit
Artist(s): Avicii
Song: One More Time - Radio Edit
Artist(s): Daft Punk
Song: Angel on My Shoulder
Artist(s): Kaskade, Tamra Keenan
Song: Icarus
Artist(s): Madeon
Song: Control
Artist(s): Oliver
Song: Illmerica
Artist(s): Wolfgang Gartner
Song: Next Order
Artist(s): Dog Blood
Song: SeeSaw - Club Version
Artist(s): Jamie xx, Four Tet, Romy
Song: Language
Artist(s): Porter Robinson
Song: Take Me Home (feat. Bebe Rexha)
Artist(s): Cash Cash, Bebe Rexha
Song: Never Come Back
Artist(s): Caribou
Song: (I Can't Get No) Satisfaction - Mono Version
Artist(s): The Rolling Stones
Song: All Day and All of the Night
Artist(s): The Kinks
Song: Another One Bites The Dust - Remastered 2011
Artist(s): Queen
Song: Any Way You Want It
Artist(s): Journey
Song: Are You Gonna Go My Way
Artist(s): Lenny Kravitz
Song: Barracuda
Artist(s): Heart
Song: Born to Run
Artist(s): Bruce Springsteen
Song: Call Me
Artist(s): Blondie
Song: Danger Zone - From "Top Gun" Original Soundtrack
Artist(s): Kenny Loggins
Song: Hungry Like the Wolf - 2009 Remaster
Artist(s): Duran Duran
Song: King
Artist(s): Years & Years
Song: Born To Be Yours
Artist(s): Kygo, Imagine Dragons
Song: Dreams
Artist(s): Alex Ross, Dakota, T-Pain
Song: Feels Like Home
Artist(s): Sigala, Fuse ODG, Sean Paul, Kent Jones
Song: Go With It (feat. Chromeo)
Artist(s): Oliver, Chromeo
Song: All This Time
Artist(s): Deorro
Song: Better With You - Kastra & twoDB Remix
Artist(s): 3LAU, Justin Caruso, Iselin, twoDB, Kastra
Song: Broken & Beautiful (from the movie UGLYDOLLS)
Artist(s): Kelly Clarkson
Song: Forever - VAVO Remix
Artist(s): Disco Fries, Maline, VAVO
Song: Million Things
Artist(s): GATTÜSO, Disco Killerz
As a fitness professional, you probably have your own media player stuffed with ideal workout tunes and playlists. When you run, stretch, or climb, these are the tunes you play to keep you motivated.
There are all sorts of business-grade stereo equipment components that can interact with a personal media player, and they can allow you to play your own music for all of the customers who visit you.
It is important to note, however, that playing music in this manner is likely to get you into very deep trouble with large companies who have access to many lawyers.
Recorded music of the type you have on your personal player is protected by national copyright laws. Those laws might apply to the composition of the piece, the recording of it, or both.
Streaming services often provide "business accounts," which might seem as though they protect you from these copyright laws. Those that sign up for a business account are, seemingly, allowed to play their music in the context of a business.
But according to the Climbing Business Journal, streaming services often have a small disclaimer, buried deep in the fine print, about businesses that charge admission. Your gym likely charges admission for your patrons. If so, these business accounts will not protect you. They are not made for businesses like yours.
---
Gyms that try to ignore the rules and play the music they want to play can come under the scrutiny of the companies that administer copyright. When that happens, conversations can be uncomfortable.
---
One gym owner took to a CrossFit message board to talk about the more than 10 notices he had received from ASCAP, asking for payment for the music he was playing within his gym. The organization was threatening a lawsuit if the man did not either stop playing music or start paying a copyright fee.
If you choose to work with the copyright holders and come into compliance, the process can be complicated. As the American Council on Exercise points out, fees to these organizations can vary, based on:
The size of your gym.
The number of members you have.
The number of speakers you have in your gym.
The types of activities you offer.
There are at least three organizations that administer copyright fees, and they all work in slightly different ways. To be in compliance and play any music you want to play will mean making a connection with all of these organizations and negotiating the fees separately with each one.
As you might imagine, this can be an incredibly time-consuming process. Once the fees have been negotiated, you will need to stay in touch with each agency. If you add space to your gym, change your offerings, add a speaker, or otherwise make an amendment that changes your agreement, you will need to renegotiate your fees.
---
Ignoring this issue is not wise. The copyright holders have the law on their side, and they can sue for damages.
---
We can help. At Cloud Cover Music, we have the music that is just right for your fitness center. We can help you understand what music might be right for your audience, and we can help you get set up with our app, so you can connect to your speakers quickly and efficiently. We have negotiated fees with all copyright holders, so you can play the music you want to play while staying in compliance with the law. We offer one reasonable fee and easy contracts, so you won't have to worry.
We would love to tell you more. Please contact us to find out more about our options for fitness centers just like yours.