Workout Music Station - How to Create a Modern Playlist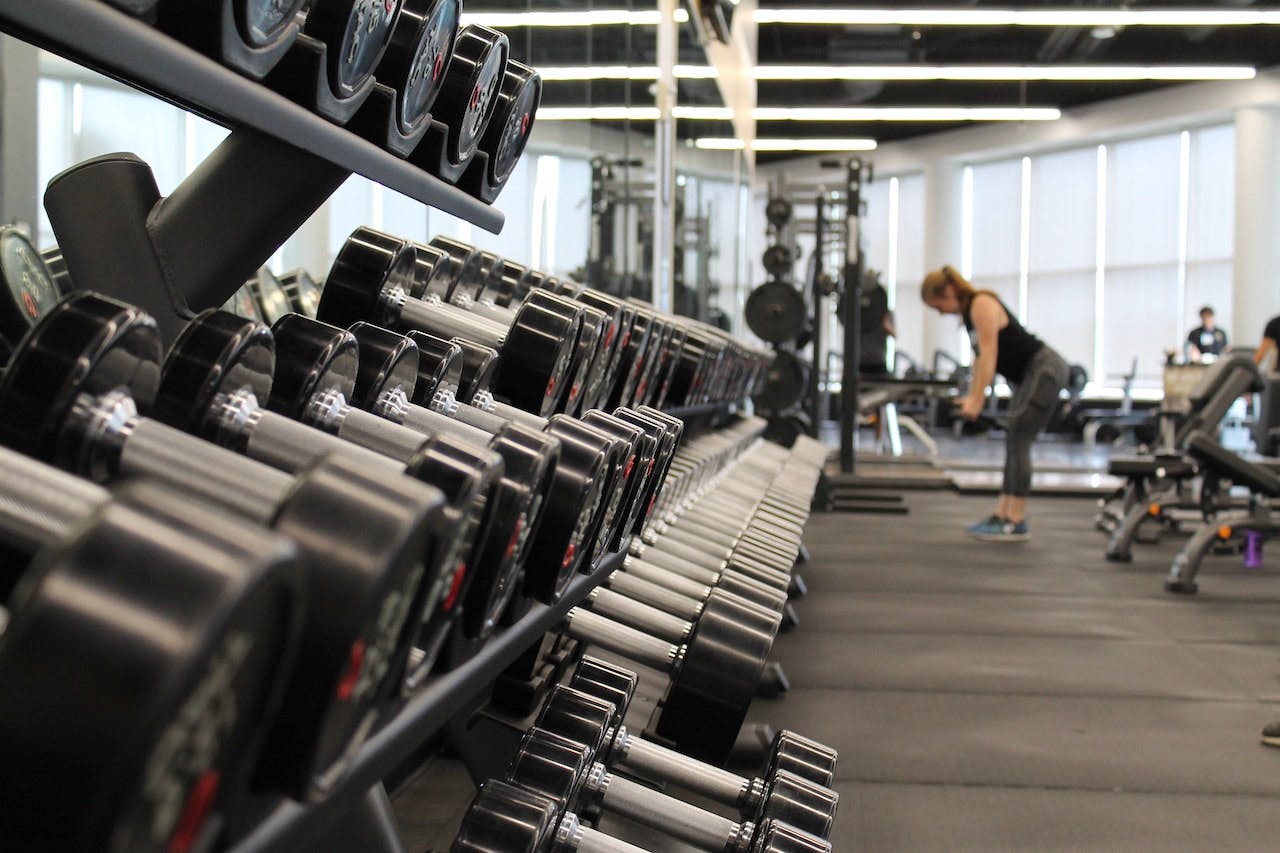 The music you play in your business should always be current, appropriate, and suit your target audience. Let's take a look at what's included in our new Modern Workout station, and how this music will provide a better experience for your customers.
---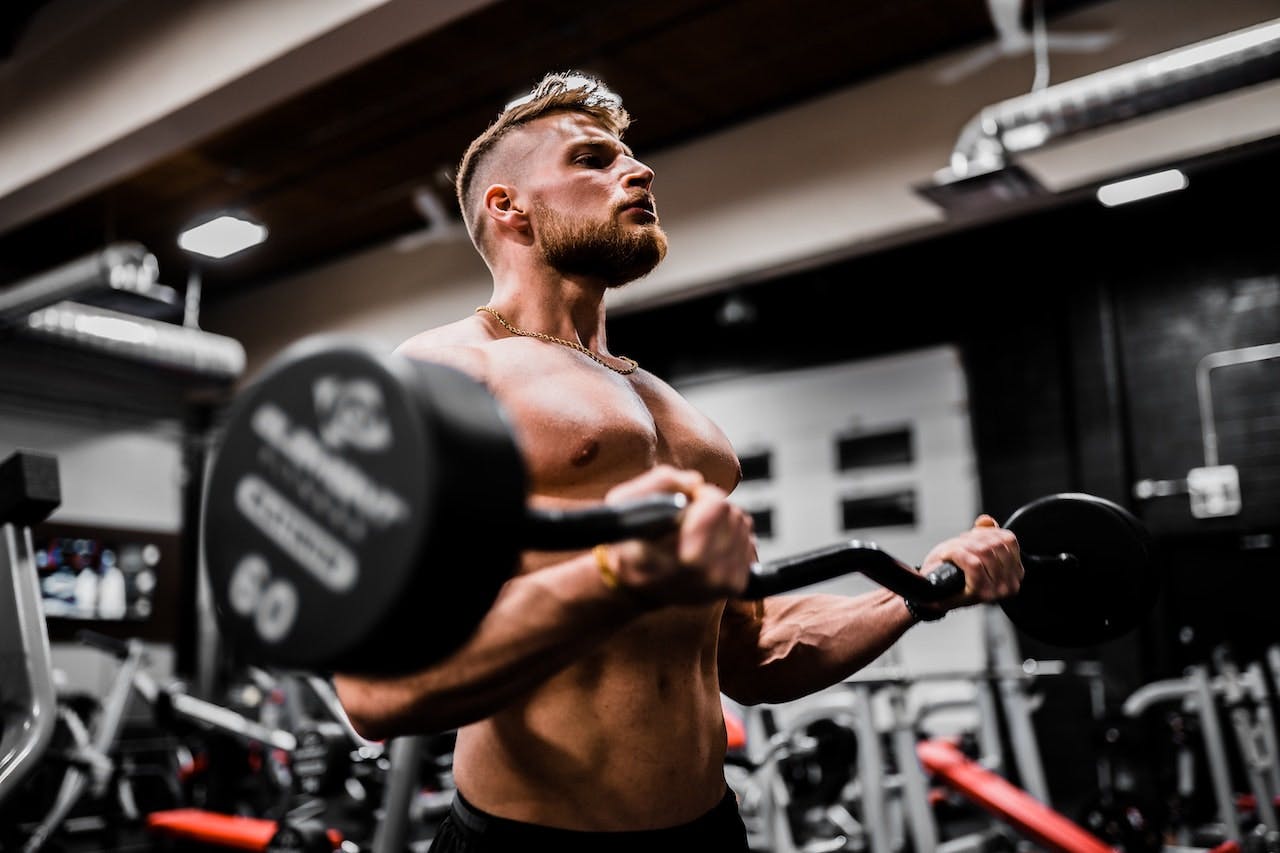 Listening to workout music, particularly upbeat high-tempo music, is one of the most effective ways to improve workout duration and performance. According to research, high-tempo work out music, or music with about 170 beats per minute, helps increase motivation for cardio exercises because it distracts from the perceived effort during a workout much more than low-tempo music does (or no music at all). 
Music has a vast number of benefits for motivation during a workout, including inspiring bursts of energy for endurance, increasing performance and effort, reducing the perception of fatigue and pain during the workout, and improving mood afterward. Music has the biggest benefits during endurance exercise, including things like swimming, biking, running, and even brisk walking. However, while still beneficial, the benefits of music are smaller for high intensity exercises such as HIIT (high intensity interval training) and weightlifting.
---
Best Genres of Music for Different Types of Workouts
Here are some of the top genres of exercise music for various types of workouts:
Ambient, slow-tempo music for restorative yoga. If you're looking for the right kind of music for a calming, restorative yoga practice, we recommend listening to instrumental or ambient music with slower tempo songs.
Top 40 dance hits for running music. The best running songs are Top 40 songs and dance hits that are generally more high-tempo with 160 to 200 beats per minute. This genre is perfect for endurance workouts like running, jogging, or even speed walking.
Heavy metal for weightlifting. We recommend listening to heavy metal music like Metallica or Megadeth during a weightlifting workout. These good pump up songs will give the push needed to muscle through a difficult strength training workout.
How to Build a Playlist Tailored to Your Customers' Workout Preferences
We recommend building your workout music playlist based on the number of beats per minute in each song. There are a variety of digital apps and tools out there that will give you the number of beats per minute. Some apps or services like ours offer premade music playlists based on the intensity and type of workout you offer. If your business is geared towards more quiet and calm workouts (such as yoga studios), we recommend choosing lower tempo songs with fewer beats per minute. But if you want to help motivate your clients to power through an endurance workout, be sure to choose high-tempo, pump up songs with at least 160 beats per minute.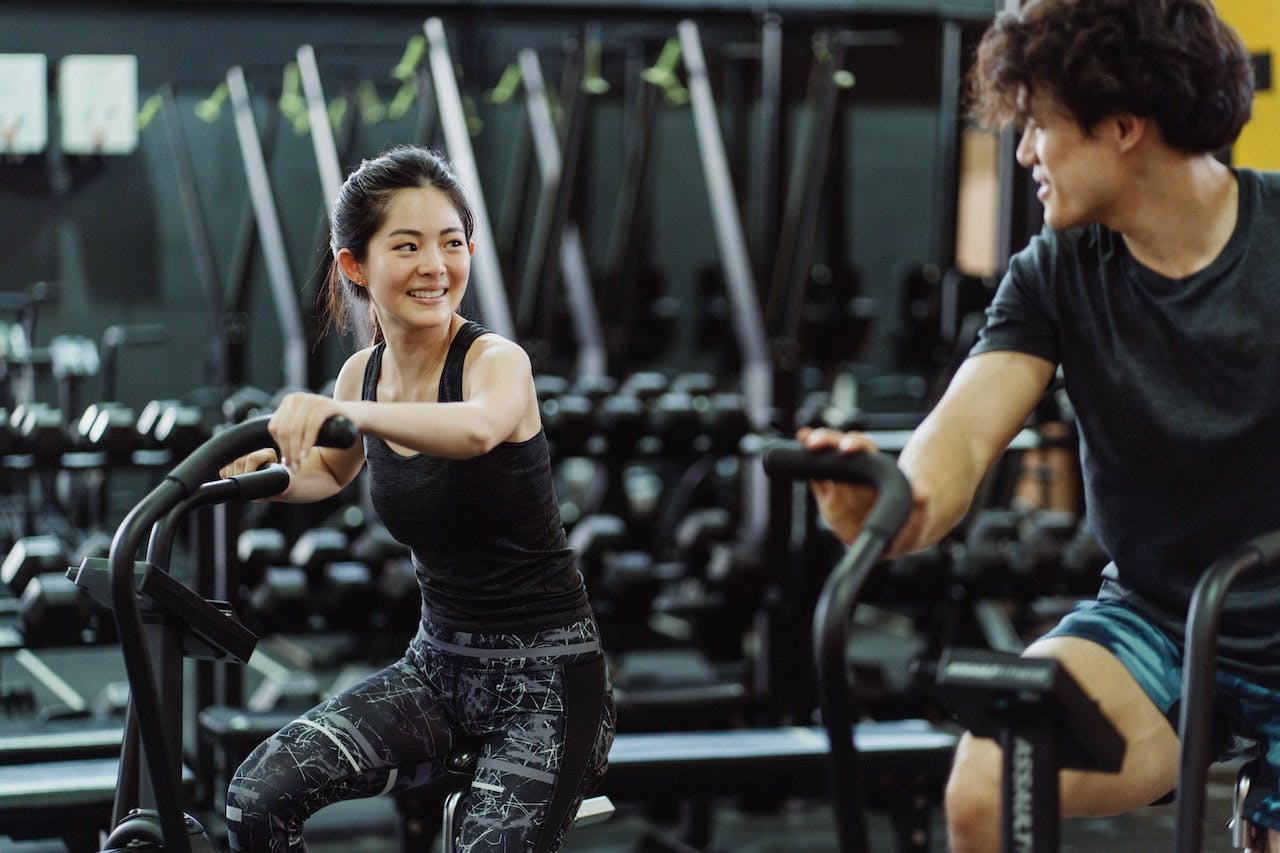 Here are the top songs we recommend for a workout music playlist:
"Lose Yourself" by Eminem is a great up-tempo song choice that has 171 beats per minute. Eminem's unmistakable voice and tone also provide an effective push that your clients will appreciate.
"Empire State of Mind" by Jay Z is another perfect high-tempo song for endurance workouts, performing at 173 beats per minute.
"Naughty Girl" by Beyonce sits at 199 beats per minute with a fun, upbeat style and is one of the best songs for running.
"Untouchable" by Taylor Swift is the perfect song for a swim or brisk walk, offering inspiration at 200 beats per minute.
"Thousand" by Moby is one of the best pump up songs, so much so that it actually holds a world record for climbing to 1,015 beats per minute. Therefore, this extremely high-tempo song is perfect for an endurance exercise.
"Tall Paul" by Annette Funicello is just one example of multiple up-tempo Annette Funicello songs. At 202 beats per minute, "Tall Paul" is great for a workout playlist.

Here's a look at one of our favorite workout music playlists: 
Who: Features hit tracks from Skrillex, Imagine Dragons, La Roux, Wiz Khalifa, Rihanna, Daft Punk, Fall Out Boy, Katy Perry, Calvin Harris, Kanye West and more
What: Includes a variety of up-tempo rock, pop and electronic songs, such as Fall Out Boy's "Dance, Dance", Maroon 5's "Moves Like Jagger" & Daft Punk's "Get Lucky". The music is geared to keep pace with an exercise routine and satisfy modern youth with dance and pop hits. All music ranges from 120-140 beats per minute.
Where: A perfect station for any gym, fitness center, recreation facility, indoor go-kart racing track, bowling alley, skating rink or sporting goods retailer.
When: While this workout station is more suitable for moderate to high-intensity exercise sessions, it can still be used all day & night. Have a listen and check out our Workout Old School station if you'd prefer older 50's-90's up-tempo music.
Why: Did you know that 82% of gym users like to hear music as they work out? Listening to the right music during exercise can improve results, as it motivates people to exercise longer, more vigorously and at a consistent pace. It also distracts from negative effects like fatigue.
---
These stations can be used strategically to appeal to your specific demographic and create an energetic mood (with clean lyrics) to increase customer satisfaction during their store experience. Interested in trying it out? They are available to all Cloud Cover Music subscribers. For a free trial go to cloudcovermusic.com/pricing/