How Property Managers Are Using Music to Get the Job Done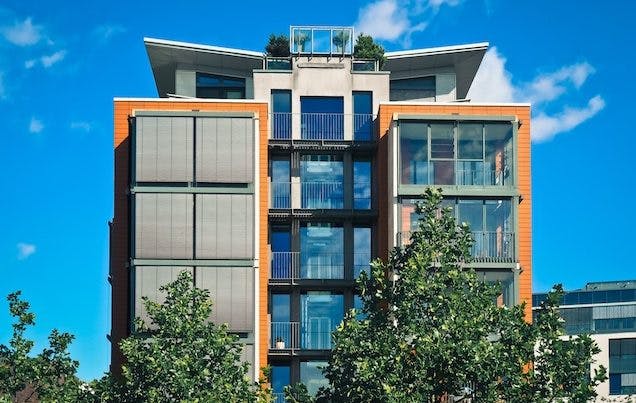 Across North America, property managers overseeing buildings and estates of all shapes and sizes are looking for ways to engage both their ideal demographic of renters/potential buyers and those who already live there. The most forward-thinking managers have placed greater emphasis on the music that is played on the premises they oversee as a means of achieving a number of goals.
---
Music to Soothe the Savage Renter
The best property managers put themselves in the shoes of their potential residents.  
Finding a place to live can be stressful.  Renters may spend the entire day seeing apartment after apartment that fall short of expectations before they reach your prize property. By the time they arrive at your doorstep, a relaxing mix of custom curated music can be the perfect antidote to the tired, frustrated apartment-goer. A relaxing selection of music (say, classical or mellow jazz) can put the individual at ease, clearing their mind and making them more likely to see the benefits of living on your property.
---
Better Living Through On-Site Music
Property managers charged with caring for the residents of retirement/senior living homes, students residing in dormitories or other similar situations have found great success in using music to improve the quality of life of those in their charge. Music for business mixes designed to enhance relaxation and provide a true sense of place give property managers a simple yet powerful way to make a residence feel more like a home.
---
Creating an Environment that Engages Residents and Potential Tenants
At Cloud Cover Music, we work extensively with property managers to understand the things that make their properties unique. Our expert curators have created a number of different music stations that elicit the perfect mood for a number of different stations. If it's a senior living home, that may mean a 1940's swing music mix that comforts older residents and reminds them of the happiest times in their lives. For managers seeking the ideal background music for a model rental unit, the choice may be subtle classical music that provides a sense of relaxation without being obtrusive.
Of course, property managers who work with Cloud Cover Music are never on their own when it comes to choosing the right music. Our team of professionals is always standing by to help advise managers in the selections – including what type of music to play, when to play it, and how to best manage their music program.
---
Get started today with a FREE 14-Day trial of Cloud Cover Music
It's a chance to fill your property with the sound of wonderful music that helps you make lives better – and reach your business goals.