How Cloud Cover Music Helps Real Estate Developers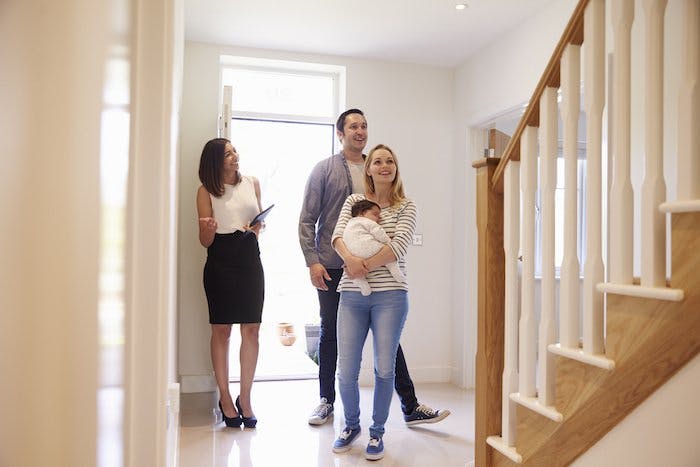 An average home buyer visits 10 homes in 10 weeks before settling on the perfect property. As a real estate developer, you want your home to be a buyer's first pick. Music could make that possible.
At Cloud Cover Music, we help property developers better reach and convert potential buyers by matching their target demographic with ideal music selections that make people feel at home and put them in a mood to buy.
How Does Music Make a Difference in Buying Behavior?
Plenty of homebuyers start their search online. In 2020, 97 percent of buyers used the internet to guide them through the market. But real estate is personal, and almost everyone wants to walk through a space, touch it, and inspect it before buying. Close to 30% of buyers spend 61 to 121 minutes looking at a home they will buy.
Music sets the mood for an in-person visit. The right music could do the following:
Support your price: Some music choices seem luxurious. Listeners associate these tunes with wealth and relaxation. If your home price is high, this music makes the expense seem appropriate. 
Highlight the benefits: Does the property come with soundproofed windows? Are the walls fully insulated? Music could help you demonstrate how much time and talent went into the construction. 
Set the mood: Buyers need to feel like they could live in the space you've built. Music could help them visualize that moment. 
More than 90 percent of the population actively listens to music, meaning we listen to tunes more often than we choose to watch television. By playing music in your property, you're tapping into your clients' behaviors. You could reap big benefits.
How Does Cloud Cover Music Help Realtors & Developers Increase Sales?
After working with hundreds of realtors and property developers around the country, the professionals at Cloud Cover Music have become experts in curating the perfect selections for our trusted clients in the real estate business.
Our process boils down to three key components:
We work closely with our clients to understand the key demographics that make up their pool of potential buyers. Once we have that information, our music curators can create an atmosphere right for people looking to buy our clients' properties.
We turn our attention to the property itself by selecting music that reinforces the perception of the property's value and style. For example, jazz or classical music enhances a sense of relaxation or sophistication.
We recommend music that increases the positive emotions of the potential buyer, providing song mixes that are happy and meaningfully familiar to the target demographic.
Taken together, it's a customized approach that ensures no two plans are alike and that each one of our developer or realtor clients is receiving a music program that speaks to their unique business goals.
Property developers, we understand the unique elements of your business. From knowing how to reach the wide variety of prospects who visit your model homes to knowing that you can't afford to have more cords and cables running through your locations, we have taken years learning how to best serve developers just like you, helping to build your business and grow sales in any economic climate.