Why Music for Retail Stores is Key for Wireless Businesses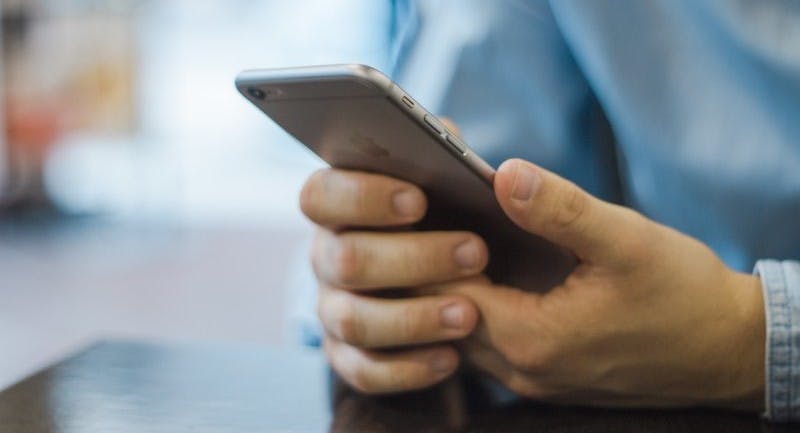 If the iPhone and other popular smartphone brands have become the central point in our lives, then it stands to reason that local wireless retailers are now one of the most important destinations in any city, township or neighborhood. But with competition fierce among wireless retailers, business owners are looking for any advantage they can get over the competition.
The use of in-store music to create a better customer experience (which in turn leads to more sales) has made music for business one of the most vital elements in the world of wireless retailers.
---
Why should I play music in my business?
Academic studies have confirmed the connection between music and shopping behavior. In the late 80's academics at Western Kentucky University found that playing in-store music in retail locations can spikes sales numbers – and that sound is just as important a component as the visual elements of a store (the décor) when it comes to influencing shoppers' purchasing decisions.
Retail music connects the customer with one of their phone's best features. You can do so many amazing things with your smartphone, yet the best killer app may still be the ability to store and playback thousands of songs at the push of a touch screen. Music and wireless phones are deeply intertwined, which make in-store music a prominent part of the wireless shopping experience.
As wireless phones get cooler and cooler, they become more and more of a lifestyle purchase. Ever seen the lines outside an Apple store on launch day of a slick new phone? Rest assured, those folks didn't camp out overnight because of the 12% increase in megapixels for the phone's camera. They want that phone because it has…cachet. And if you ask anyone in the retail fashion industry, when people shop for things with style, a high-energy music mix playing in the store is one of the most reliable ways to boost sales.
Music influences mood – and mood determines shopping behavior. It's not shocking to learn that the retail background music we hear has a significant role in our mood. Upbeat music makes us happy, while sad romantic music…well, that makes some of us happy too. The point is that mood also plays a role in how likely a person is to make a purchase – and how much they buy when visiting a store. If wireless retailers play in-store music that boosts an individual's mood, it's safe to say they are also boosting sales at the same time.
Music helps keep private conversations private. During the process of purchasing a new wireless phone, many people are asked to share highly confidential personal information. Some slammin' dance tunes in the background may just be the perfect solution for those who worry about their social security number, address or mother's maiden name having to be spoken aloud for all to hear.
With little to differentiate one wireless retailer from another, the in-store experience becomes much more important. Wireless retailers may beg to differ, but to consumers, if you've been in one smartphone retail store you've been in them all. But those business owners who partner with a business in-store music provider are in a good position to use music to make their retail space truly stand out.
More control over your in-store music, even when you can't be there. As the busy owner of a thriving wireless store, you can't be everywhere all the time. And as much as you love your hard working employees, their musical tastes don't always jibe with the best interests of the store. With an in-store music program, you control the playlists and the genres of the music your customers hear – and the set-it-and-forget-it tech behind the service can be controlled from your laptop, tablet or smartphone – whether you're in the store or thousands of miles away.
---
If you're a wireless retailer, or ANY business looking to enhance your customers' shopping experience, visit Cloud Cover Music today. Since 2011, Cloud Cover Music has helped retailers around the world implement affordable and convenient music programs for their business.
To start getting the best in-store music for your retail business, visit the Cloud Cover Music website and sign up for a 14-Day FREE trial of the same services that have already helped retail locations like yours enjoy the benefits of in-store music, all at a price point that won't break the bank.