Grocery Store Marketing Tactics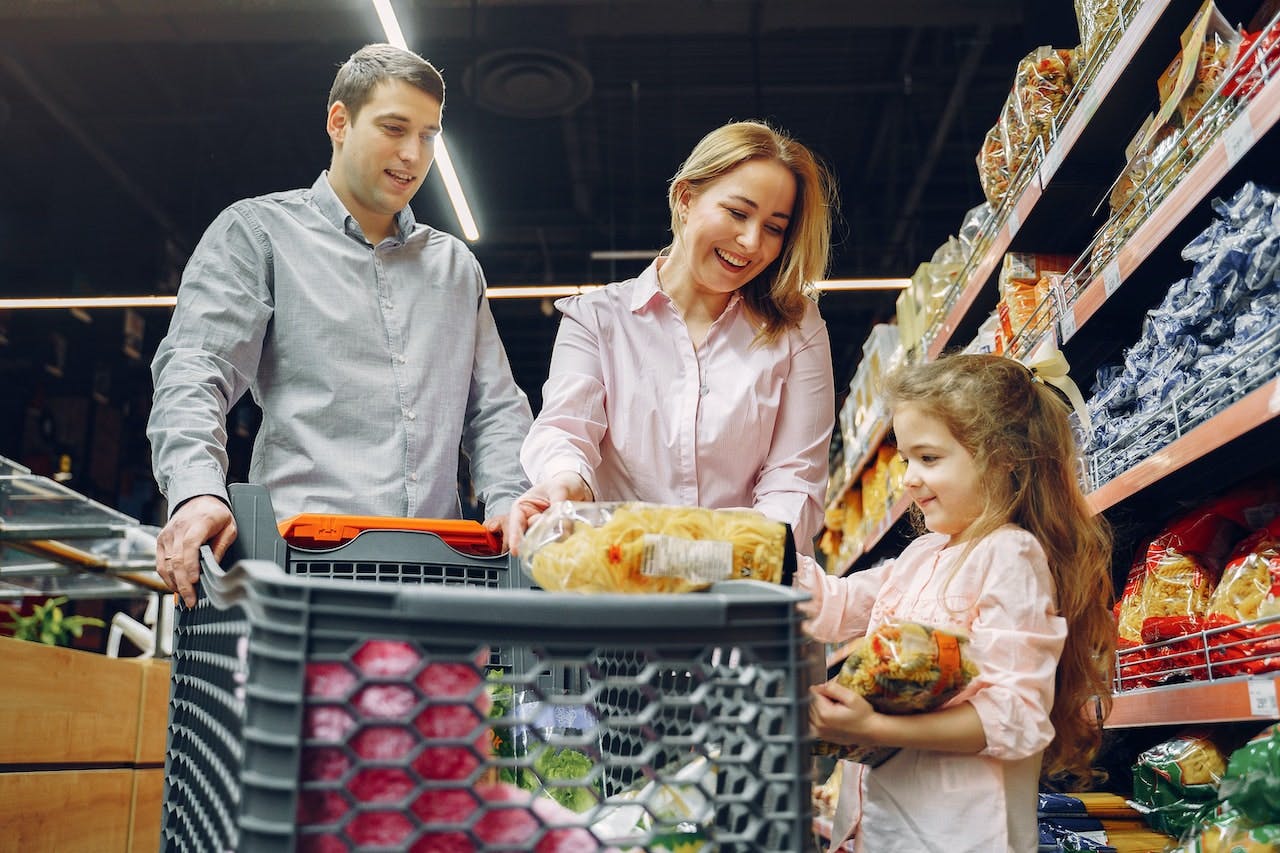 Grocery stores provide a vast array of household goods and medicinal products to their local areas. Otherwise known as 'supermarkets,' these retailers rely on excellent marketing strategies to differentiate their stores and gain a competitive advantage in their industry.

Grocery store marketing strategies can make or break a supermarket's revenue and reputation. Creative supermarket branding combined with targeted supermarket advertisements can raise awareness of offers and promotions, increasing footfall and web traffic for a grocery store.

Technology has disrupted and enhanced almost every aspect of modern business, and grocery stores aren't excluded. Therefore, it's vital to employ supermarket marketing strategies that promote your store against your competitors both online and offline.
This post will discuss the critical aspects of a grocery store marketing plan, outline several key grocery store marketing strategies, and reveal the links between grocery store marketing and music.
---
What is a Grocery Store Marketing Plan? 
A thorough grocery store marketing plan is essential for success in your supermarket's marketing endeavors. Without a plan, your supermarket strategies could end up wasting money, damaging your reputation, or both.
A marketing plan works as an operational document outlining the various marketing tactics that a business will implement to reach its target market and generate leads.
Grocery store marketing plans detail all the PR and outreach campaigns to be executed over a period, including information on how the supermarket will measure these activities' effectiveness.
Effective grocery store marketing plans typically include:
It has tailored messaging that is targeted toward pre-defined demographics and geographic areas.

Market research to support new market entries and pricing decisions.

A clear list of digital and offline platforms on which you will promote your products and services. This could include social media, podcasts, newspapers, trade press, radio, Google AdWords, or a mix of all these platforms.

Metrics and measurements of the return on investment (ROI) of your marketing efforts and analytics to support this information.
---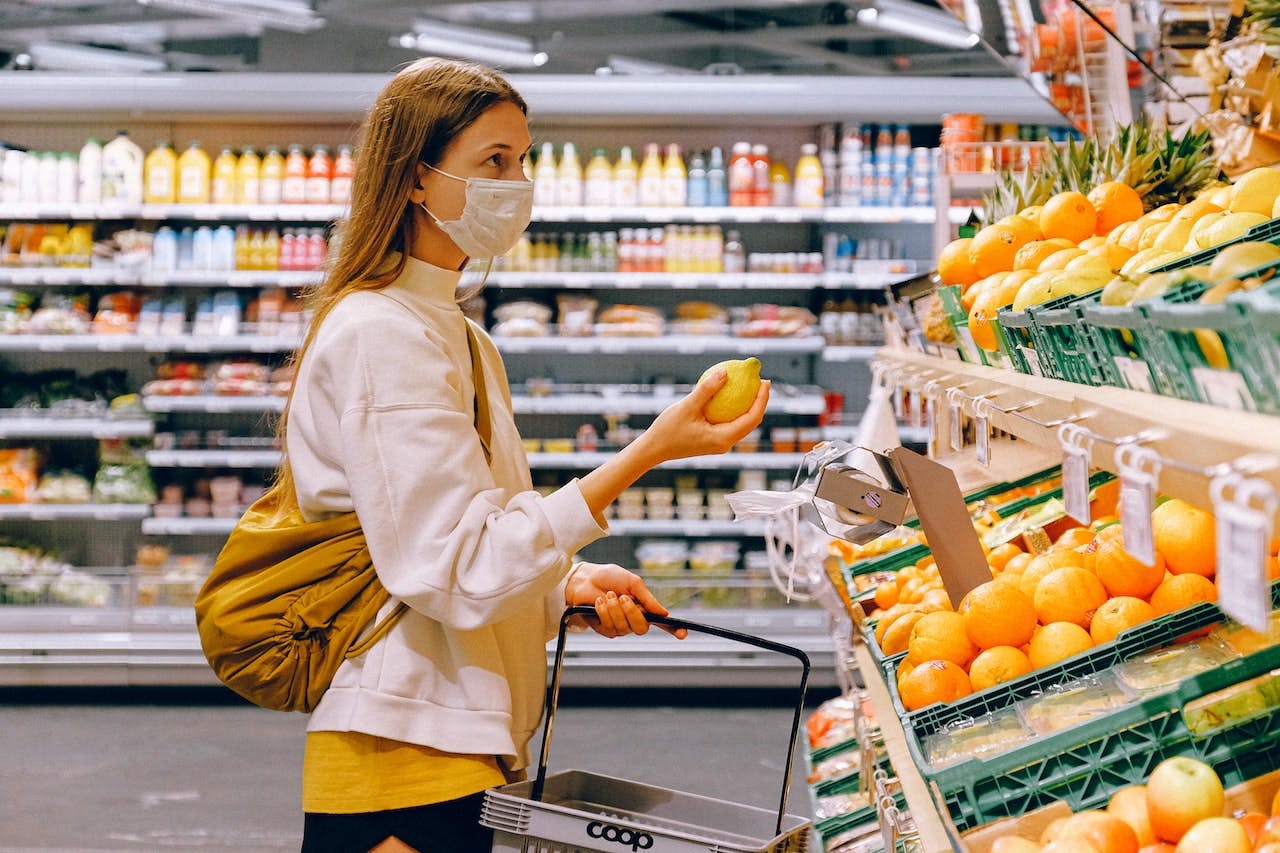 The following steps should help you to make a head start with your overall supermarket strategy:
The first step is to define precisely what type of grocery store business you are running. What groceries do you deal with? Once you've answered this question, define the specific details of the products you sell or list them in 'product groups,' as each 'group' may require a different marketing approach.

Find the Unique Selling Points (USPs) that your products have compared to other readily available products on the market. Do you offer products that your competitors don't stock? Are your prices lower than your competitors? The answers to these questions will help you define your marketing messages and angles.

Who is your target market? What do your ideal customers look like? Define this information for the end consumers, considering where they access information, their age, gender, and hobbies. Try to make sure this information is as accurate as possible, or you may end up wasting money targeting customers through channels they don't access.

Do you provide products locally or nationwide? What is the size of your target market?
---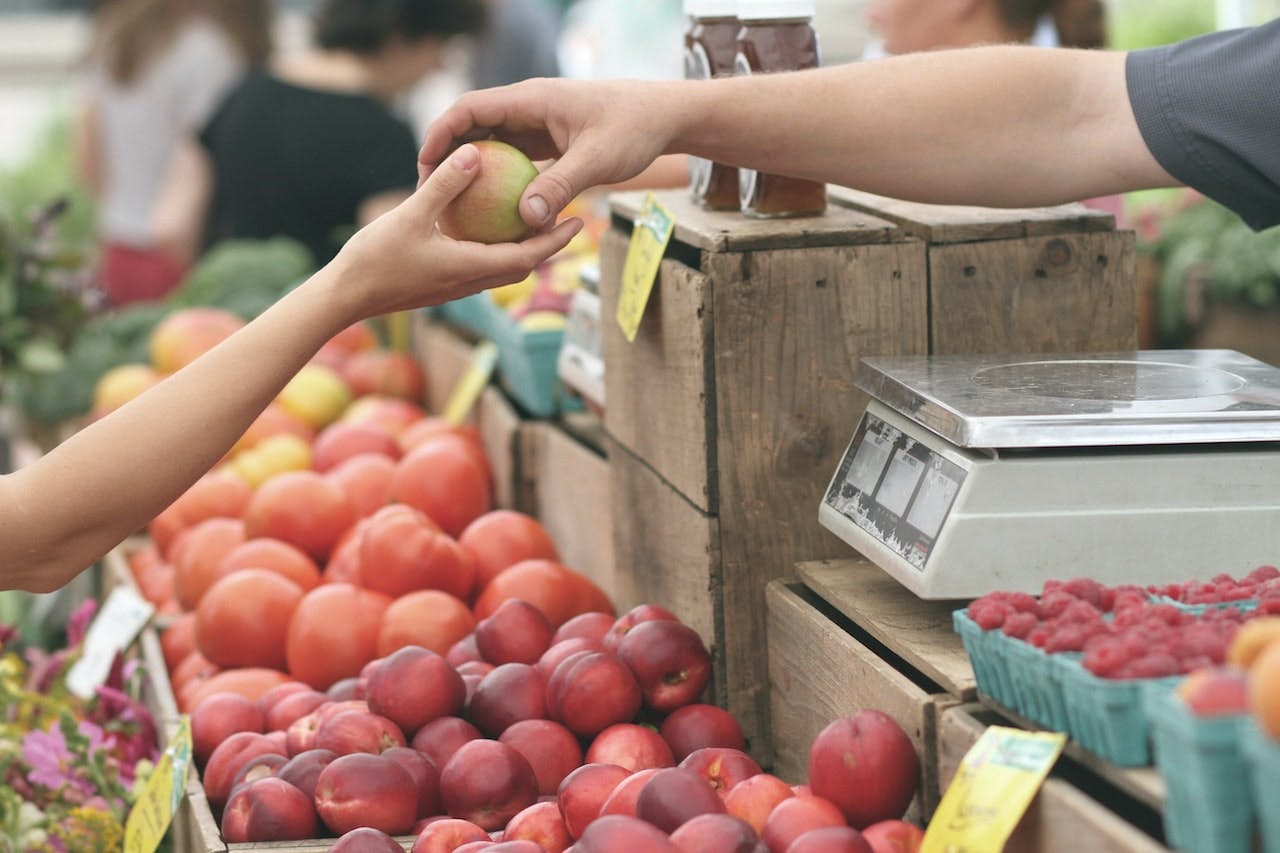 Common grocery store marketing strategies include some or all of the following techniques:

Promotional Pricing
Everybody loves a bargain. Although this marketing technique is far from subtle, it's employed by thousands of supermarkets worldwide. Promotional pricing is a great way to drive sales and attract customers. If you offer discounts for limited periods, people are likely to buy in bulk.
Additionally, promotional pricing gives you the option to create loyalty cards and coupons, enticing customers back to your supermarket. Tech-savvy supermarkets will digitize their coupons and loyalty cards for shoppers to use via their smartphones as they shop.

Social Media Outreach
Your customers probably spend many hours online each week, which means you should consider utilizing social media marketing.
Social media posts may seem irrelevant, but small, daily reminders of your products and offerings are a great way to stay at the forefront of your customers' minds.
Social media is a cost-effective, simple way to advertise special deals, tastings, events, holiday hours, and upcoming events at a supermarket.

Offer Tastings
While not currently a viable strategy due to the pandemic, in-store tastings can be a successful tactic once we are living in a fully post-covid world. By offering in-store tastings, you can create exclusive events that attract customers and drive sales in your grocery store.
Try hosting tastings at the same time every week, or each day, so that customers can factor your tasting into their shopping trip. Create fun themes and offer various items rather than just one cube of cheese and a cracker.
Use your social media marketing efforts to promote these events across Facebook, Twitter, Instagram, TikTok, and other relevant platforms. People love free food - and they'll probably also pick up the coffee and sugar they just ran out of when they come to sample.

Personalized In-Store Advertisements
When you advertise, always stick with your branding, colors, and typography. This way, customers will start creating positive associations with your brand.

Offer Delivery
If the recent pandemic has taught us anything, delivery services are paramount in today's society.
With thousands of stores already offering delivery as an option, you must provide this service to keep up with/stay ahead of your competitors.
Whether you hire delivery drivers yourself or link with a company like Instacart, your customers will value the option of home delivery.

Online Print Marketing Materials
If you're spending thousands on design and print services for your supermarket marketing materials, you may want to consider switching to online design services.
Using pre-designed templates, you can print your posters, brochures, banners, and flyers 24/7, accessing these assets from any web browser.

Charity Work
Charity events like coffee mornings help your supermarket and the charities you work with entice prospective and existing customers.

Build an Email List
The opportunity to engage with and speak to your customers outside the supermarket is a significant plus for your business. This can be accomplished with social media but is more intimate when using an email list.
Create a weekly or monthly newsletter outlining and promoting exclusive offers for customers willing to part with their email address. Also, consider sending out recipes, cooking tips, weekly specials, and coupons.
You can save money by replacing traditional weekly newspaper inserts with email marketing campaigns.

Branded Reusable Shopping Bags
Sustainability is a hot topic right now, with millions of businesses pledging to end the use of 'single-use plastics.' Most customers are ditching plastic bags in favor of eco-friendly alternatives.
While this is great for the environment, it also helps you promote your business by placing your logo on a tote shopping bag for customers to carry around town. Additionally, the more these bags are encouraged and used, the less money you'll spend on plastic bags.
Be sure to stock your grocery bags in a place where customers can easily view and purchase them. We also recommend incentivizing people to use these bags, like many stores already do.
---
Grocery Store Marketing & Music
The impact of in-store music is difficult to pin down, partly because many shoppers hear the music subconsciously. Aside from volume, other factors explored in studies include genre, mode, and tempo.
A popular study conducted in the 1980s by Ronald Milliman revealed that supermarket sales increased by 38% when slow music was played in-store.
Uptempo music encouraged shoppers to move faster, skipping impulse items, whereas slower music had the opposite effect.
In 2012, a Norwegian study revealed that music with a slow tempo played in a minor mode was the perfect tempo/mode mix. Slower music played in major mode was less effective at slowing down shoppers' pace and encouraging them to shop more thoughtfully.
Among studies on effective musical genres for playing in supermarkets, a 2000 study discovered that shoppers browse for longer if there is familiar pop music playing in the background. Additionally, a 1993 Texas Tech study revealed that alcohol shoppers spent more money on wine when classical music was played in a wine store.
---
Create Grocery Store Playlists with Cloud Cover Music 
Click here to try Cloud Cover Music FREE for 14-Days and start creating playlists that encourage shoppers to shop for longer and spend more money in your supermarket.
Do you have multiple supermarkets? You can control the music in all of your stores from one easy-to-use dashboard using our custom business music streaming software.