Grocery Store Marketing Tactics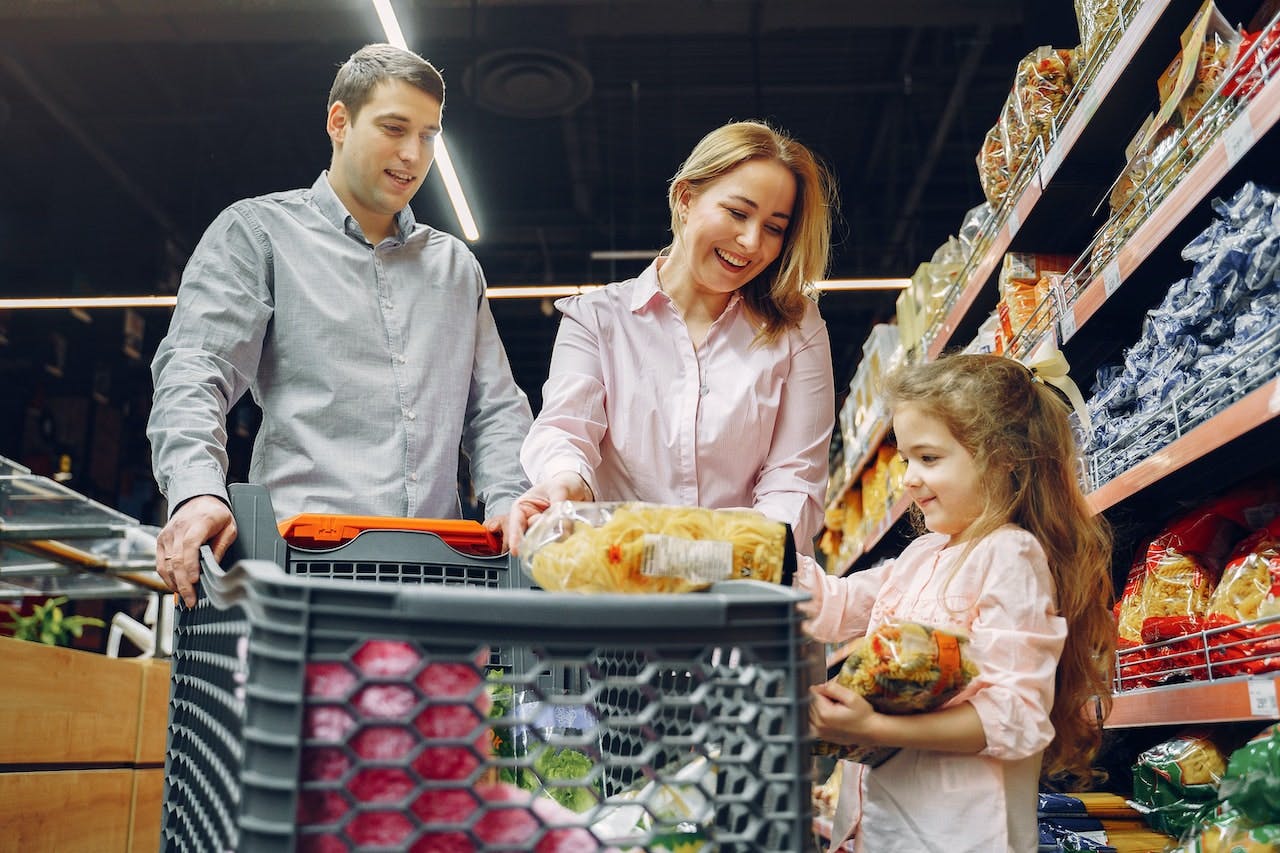 Grocery stores provide a vast array of household goods and medicinal products to their local areas. Also known as supermarkets, these retailers rely on excellent marketing strategies to differentiate their stores and gain a competitive advantage in their industry.
The field is competitive, as there are more than 63,000 supermarkets and grocery stores in the United States alone.
Grocery store marketing strategies can make or break a supermarket's revenue and reputation. Creative supermarket branding combined with targeted advertisements can raise awareness of offers and promotions, increasing potential revenue.
Technology has disrupted and enhanced almost every aspect of modern business, and grocery stores aren't excluded. It's vital to employ supermarket marketing strategies that promote your store against your competitors online and offline.
Keep reading to learn about the critical aspects of a grocery store marketing plan, several key marketing strategies, and links between grocery store marketing and music.
---
How can music help your grocery store marketing?
The right music can help:
Increase sales
Improve brand recognition
Keep your customers in a good mood
---
What Is a Grocery Store Marketing Plan?
A thorough grocery store marketing plan is essential for success in your supermarket's marketing endeavors. Without a plan, your supermarket strategies could waste money, damage your reputation, or both. While marketing plans are important for everyone, about 50 percent of small businesses don't have one.
A marketing plan is an operational document outlining the various marketing tactics a business will implement to reach its target market and generate leads.
Grocery store marketing plans detail all the PR and outreach campaigns to be executed over a period, including information on how the supermarket will measure these activities' effectiveness.
Effective grocery store marketing plans typically include the following:
Personalized language: It has tailored messaging that is targeted toward predefined demographics and geographic areas.
Data: Market research to support new market entries and pricing decisions.
Channels: A clear list of digital and offline platforms on which you will promote your products and services should be outlined. Social media, podcasts, newspapers, trade press, radio, Google AdWords, or a mix of all these platforms could be part of your plan.
Goals: Metrics and measurements of the return on investment (ROI) of your marketing efforts and analytics support this information.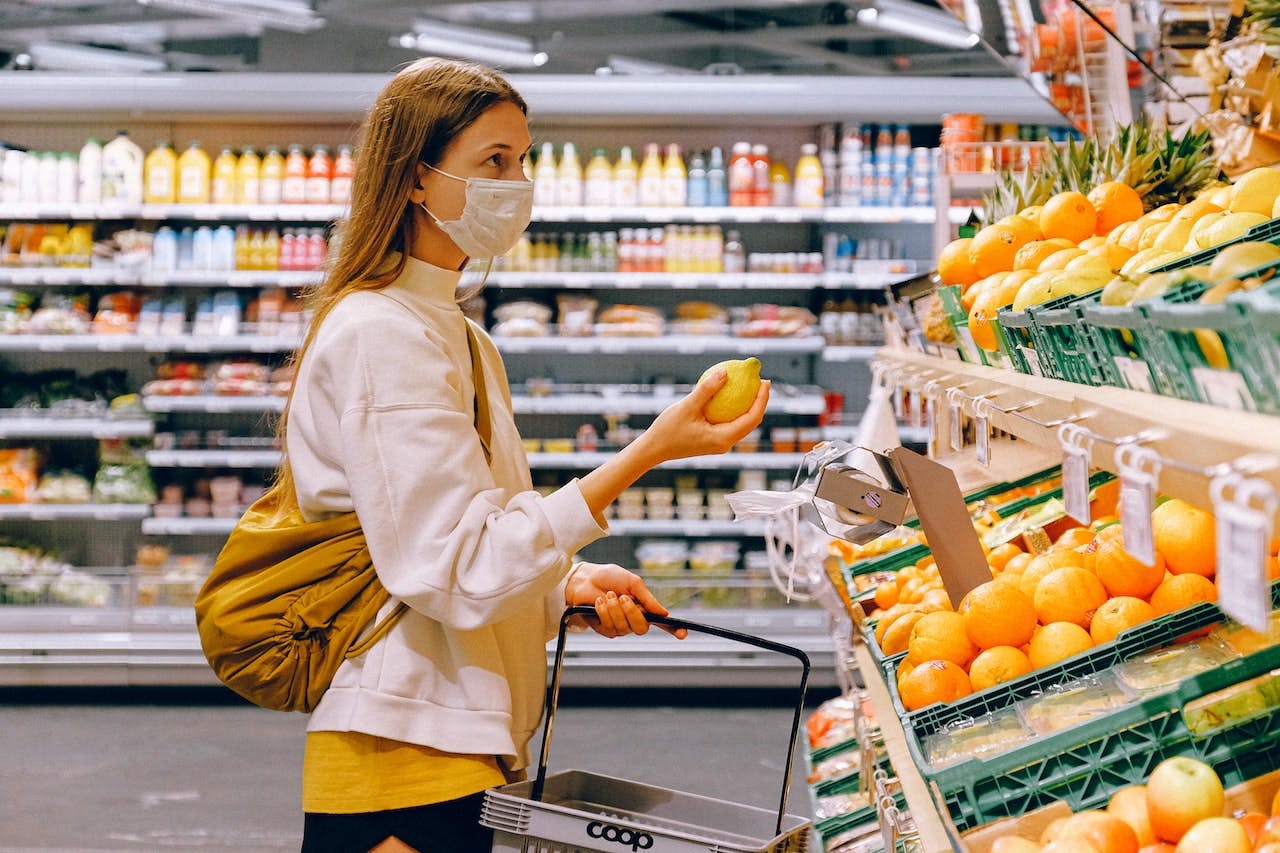 How to Create a Grocery Store Marketing Plan
The following steps should help you to get a head start with your overall supermarket strategy:
What do you sell? The first step is to define precisely what type of grocery store business you are running. What groceries do you deal with?

Once you've answered this question, determine the specific details of the products you sell or list them in product groups, as each group may require a different marketing approach.
What sets you apart? Find the unique selling points (USPs) that your products have compared to other readily available products on the market.

Do you offer products that your competitors don't stock? Are your prices lower than your competitors? These questions will help you define your marketing messages and angles.
Who is your target market? Define this information for the end consumers, considering where they access information as well as their average age, gender, and hobbies. Try to ensure this information is as accurate as possible, or you may waste money targeting customers through channels they don't access.
Where do you work? Do you provide products locally or nationwide? What is the size of your target market?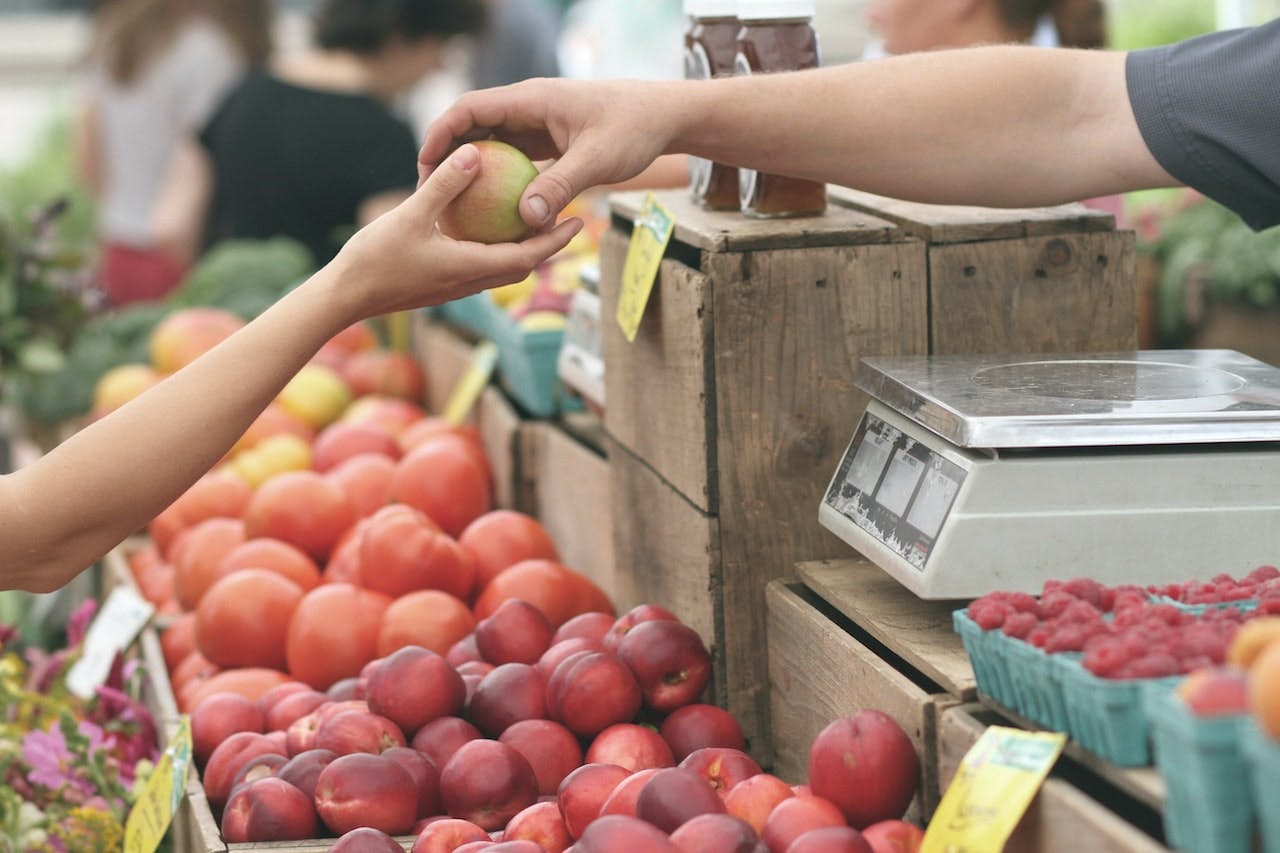 Grocery Store Marketing Strategies
Common grocery store marketing strategies include some or all of the following techniques:
Promotional Pricing
Everybody loves a bargain. Although this marketing technique is far from subtle, it's employed by thousands of supermarkets worldwide.
Promotional pricing is a great way to drive sales and attract customers. People are likely to buy in bulk if you offer discounts for limited periods.
Additionally, promotional pricing gives you the option to create loyalty cards and coupons, enticing customers back to your supermarket. Tech-savvy supermarkets will digitize their coupons and loyalty cards for shoppers to use via their smartphones as they shop.
Use this tactic judiciously. Researchers say more than half of all promotions go to customers willing to pay full price. If you use sales too often, you could be giving money away for no benefit.
Social Media Outreach
In the U.S., 7 out of 10 people use social media. Post clever, engaging content, and you could reach customers as they scroll.
Social media posts may seem irrelevant, but small, daily reminders of your products and offerings are a great way to stay at the forefront of your customers' minds.
Social media is a cost-effective, simple way to advertise special deals, tastings, holiday hours, and upcoming events at a supermarket.
Exclusive Tastings & Events
Try hosting tastings at the same time every week or every day, so customers can factor your tasting into their shopping trip. Create fun themes and offer various items rather than just one cube of cheese and a cracker.
Use your social media marketing efforts to promote these events across Facebook, Twitter, Instagram, TikTok, and other relevant platforms. People love free food and will probably pick up the coffee and sugar they just ran out of when they come to sample.
In-Store Advertisements
Always stick with your branding, colors, and typography when you advertise. This way, customers will start creating positive associations with your brand.
Use your brand on reusable bags. Sustainability is a hot topic right now, with millions of businesses pledging to end the use of single-use plastics.
Most customers are ditching plastic bags in favor of eco-friendly alternatives. While this is great for the environment, it also helps you promote your business by placing your logo on a tote shopping bag for customers to carry around town. Additionally, the more these bags are encouraged and used, the less money you'll spend on plastic bags.
Email Marketing
Engaging with and speaking to your customers outside the supermarket is a significant plus for your business. You could establish a connection on social media, but an email list is more intimate.
Create a weekly or monthly newsletter outlining and promoting exclusive offers for customers willing to part with their email addresses. Also, consider sending out recipes, cooking tips, weekly specials, and coupons.
You can save money by replacing traditional weekly newspaper inserts with email marketing campaigns.
How Does Music Enhance Grocery Store Marketing?
---
Music is an incredibly important tool in a grocery store marketing plan. Paying attention to the sound of your store could help you get the customers you want.
---
These are a few of the benefits associated with in-store music:
Bigger Sales
The longer people stay in your store, the more they'll spend on your products. Music could entice them to linger and put more items in their cart.
A popular study conducted in the 1980s by Ronald Milliman revealed that supermarket sales increased by 38 percent when slow music was played in a store. In 2012, a Norwegian study revealed that music with a slow tempo played in a minor mode was the perfect tempo/mode mix. Slower music played in major mode was less effective at slowing shoppers' pace and encouraging them to shop more thoughtfully.
Better Branding
Is your playlist closely associated with your brand? Is it made to appeal to your customers?
Create the right soundscape, and you could encourage people to choose your shop over all the others in your market.
Happier Customers
While most people hate crowds, they don't actively avoid them. For example, instead of shopping at off-peak times, your customers may pack in right after work, just like everybody else. Music might help to soothe customers during busy times.
Your playlist could help drown out annoying noises, such as people on the phone, crying children, and snapping shoes. Rather than listening to other customers, they can tune into your music.
How to Decide Which Marketing Tactics Your Grocery Store Should Use
This article is packed with ideas anyone could use to benefit their grocery store market share. In a perfect world, you'll use them all. But in reality, you may only have the budget and time to tackle one or two tactics. Where should you start?
Step 1: Enhance the In-Store Experience
Focus your time and talent inside your grocery store's walls. Ensure that you're surrounding your customers with a great brand experience, including the right music, good deals, and plenty of branded signage. If you don't make customers happy when they come in, they'll never come back.
Step 2: Experiment With Online
Experts say digital marketing strategies (like social media and email marketing) are so popular because they're cheaper than standard marketing strategies (like print ads). When you're ready to spend a little more money, try employing some digital marketing plans.
Measure your return on investment for each experiment. If you find something that works, keep at it.
Step 3: Go Big
When you're ready to try something new, try planning a big event that's promoted in newspapers, on the radio, and in other traditional marketing channels. If you find success, great! You have a model you can repeat. If not, head back to Step 2.
Create Grocery Store Playlists With Cloud Cover Music
Click here to try Cloud Cover Music FREE for 14-Days and start creating playlists that encourage shoppers to shop for longer and spend more money in your supermarket (terms and conditions apply).
Do you have multiple supermarkets? Using our custom business music streaming software, you can control the music in all of your stores from one easy-to-use dashboard.
References
Supermarkets and Grocery Stores in the U.S. (July 2022). IBIS World.
50% of Small Businesses Do Not Have a Marketing Plan. (May 2019). Search Engine Journal.
52% of Promotions Go to Customers Who Would Pay Full Price: Study. (May 2018). Progressive Grocer.
Social Media Fact Sheet. (April 2021). Pew Research Center.
Why Do Grocery Stores Play Music? (June 2020). Daily Meal.
Subliminal Serenades: How Grocery Store Playlists Affect Purchases. (August 2018). Grocery Dive.
We Hate Crowds, but Fail to Strategize Avoiding Them. (November 2021). UCLA Anderson Review.
It's All About Pricing: Digital is Winning Simply Because It's a Cheaper Way for Advertisers to Reach Consumers. (October 2019). Forbes.