Folk Modern - Inside the Station
We decided it was time to split our Folk station into two more distinctive sub-genres – Traditional Folk & Modern Folk. Both stations embrace acoustic and/or tradition-based music from U.K. and American artists.
However, Modern Folk appeals to those who prefer post 80's indie-folk hits at a slow to medium energy level.
---
Here are some of this station's highlights:
Who: All of the current trending folk artists, including Iron & Wine, Mumford & Sons, Bon Iver, The Head and the Heart, Jack Johnson, Joshua Radin, The Lumineers and more.
What: Comprised of top-charting tracks such as Damien Rice's "Cannonball" and Amos Lee's "Sweet Pea". Influences stem from Americana, Acoustic, Folk-Rock and Alternative music. 
Where: Suitable for stylish boutiques, hip restaurants, coffee shops, bakeries, casual offices and any company searching for a laid-back mellow mix.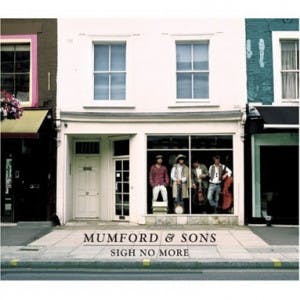 When: Play our Modern Folk station all throughout your working business hours. If you'd like to create a mix, we suggest blending it with other slow to medium stations like Trendy Restaurant, Singer/Songwriter, or Coffee Shop.
Why: You want to keep your customers and/or your employees happy. After surveying over 3000 UK businesses and consumers, 85% of the participants believed that the working environment was much more relaxed when music was being played and that it greatly improved workplace morale. 84% believed that the right music created a better atmosphere for customers too!
---