Classroom Music: How to Enhance Your Learning Environment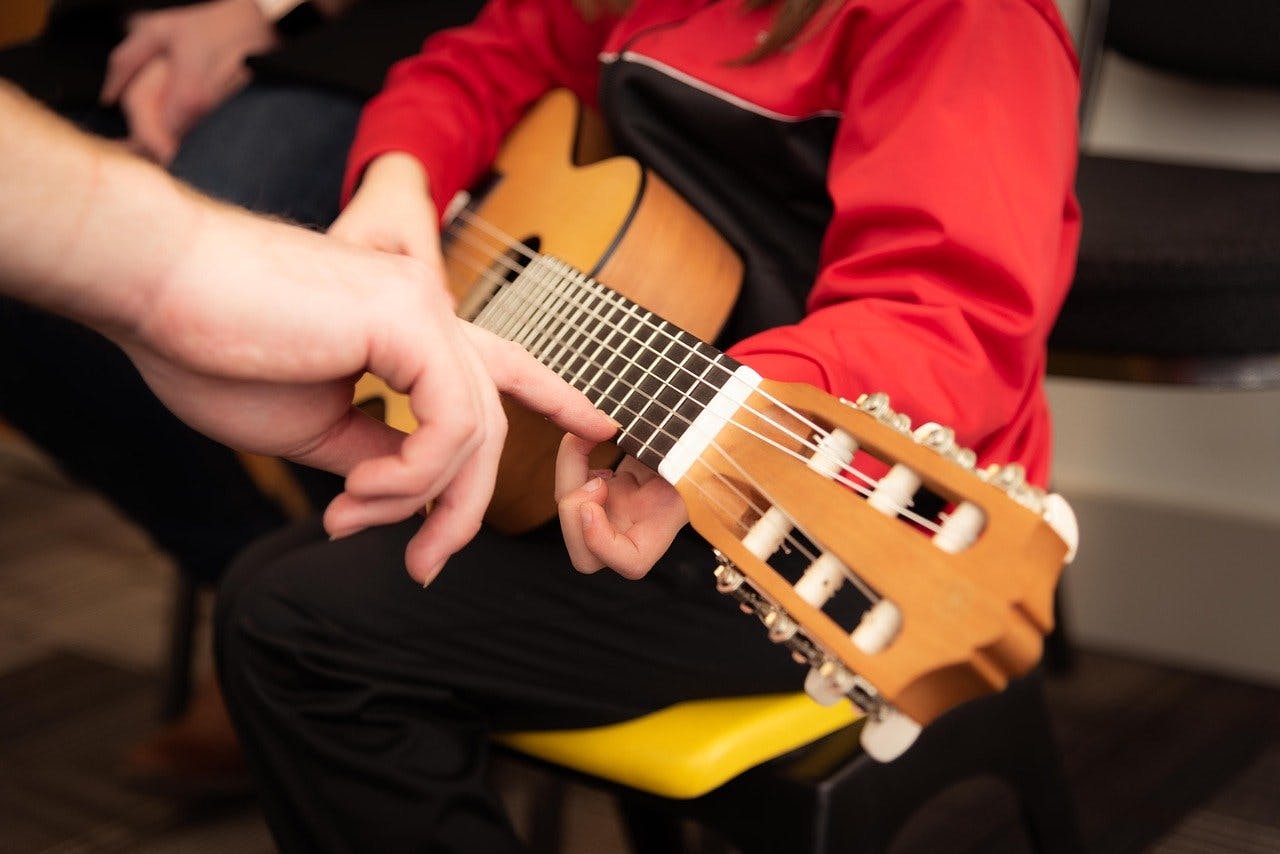 Creating a classroom playlist to play some classroom appropriate music can enrich your teaching and engage students. Music can help to entrance students and reinforce learning via association, melodies, and lyrics. 
Although choosing school appropriate music can be challenging, you can find thousands of educational songs to add to an elementary classroom playlist. For older students, instrumental tracks are scientifically proven to help concentration and improve people's moods.
Years of research have revealed that when learners access more than one sensory system as they engage with new information, they learn more thoroughly and efficiently. If students can link a song or a piece of music to a visual task, you can significantly enhance their learning outcomes.
This post will explain what classroom music is, how it helps us learn, and how to choose music for the classroom. Then, we'll list some of the best classroom songs so you can create your own playlist. 
---
What is Classroom Music? 
Classroom music helps set an atmosphere, reinforce learning, or promote relaxation in a classroom environment.
Whether you play music at the very start of the day as students arrive at school, during study periods, or to mark the beginning of break time, music can be a valuable tool in your classroom. Music can help to set a mood for your students. For example:
Study music promotes relaxation and allows students to overcome stress and anxiety while studying.
Background music could help students to improve their focus while working through long study sessions.
Relaxing music can help to ease study nerves and beat pre-exam anxiety.
Additionally, music can help your students to absorb and retain more knowledge.
---
How Does Music Help Us Learn?
Music helps with the retrieval of information and memory retention
When we listen to music, our brains light up like a Christmas tree as the sound stimulates multiple parts of the brain. Think about it: the more lights on your tree, the brighter your living room will be. Consider your students' brains like the Christmas tree; music can activate parts of the brain that help students shine brighter and become more successful in their learning endeavors.
Music can motivate active participation during lessons
Classroom music can be a powerful tool for student engagement. Although there could be a student or two in your class that doesn't want to sing, most children love music. When compiling your classroom playlist, ask each student to name two or three songs they like. Then, try to incorporate some of these tracks into your classroom music playlist.
Music can help to promote kinesthetic learning
As a teacher, your goal for every lesson is student success. And music can help you incorporate kinesthetic learning. When you combine movement and motions with music, you help transfer information into your students' long-term memories.
Music can help to focus on learning key concepts
If you take information from your educational syllabus and create a song with your students, you synthesize and summarize key information. This information will be much easier to remember once it's been incorporated into song.
Music can help to build a positive classroom environment
This is especially true in elementary-age classes. For example, if you create a 'good morning song with your students and sing it together at the start of every day, you create a positive and fun start to everyone's morning.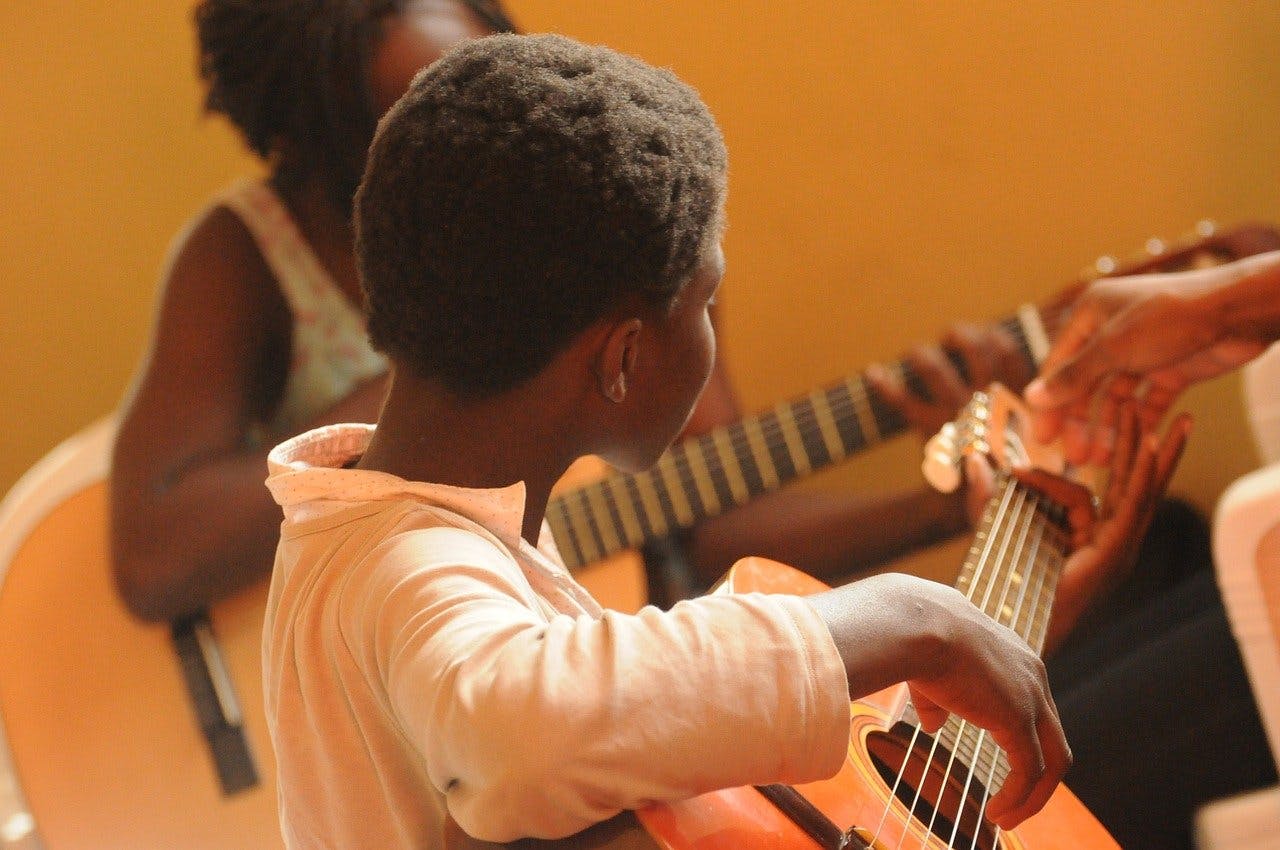 Benefits of Using Songs for the Classroom
Classroom songs bring a wealth of benefits to the overall learning experience, including:
Songs help to balance energy levels
Some children come to the classroom bursting with energy, while others can be very reserved. When you start the morning with an active song, it allows high-energy students to let off some steam while helping students with less energy to pep up a little.
Songs create a fantastic atmosphere
Many teachers spend hours decorating their classrooms and making them warm and conducive to learning. However, not as many educators spend time enhancing their classrooms with audio. Young learners can reap immense benefits from exposure to songs and singing at school.
Songs are an effective way to signal transitions
Students are easily distracted and often lose concentration, especially during transitions from one activity to another. However, if you use songs to signal changes in learning activities, it's a great way to help students understand what's going on (and it can give your voice a rest). Try incorporating different songs for different activities such as 'cleaning up,' 'making a circle,' and 'getting out your books.'
Songs promote participation
In any classroom, you'll find students with varying levels of intelligence. However, singing is an activity that children of all ability levels can enjoy equally. While less advanced students can bob along and dance to the music, more advanced students will learn the lyrics and sing along. At the same time, this type of inclusion reinforces a positive atmosphere throughout the learning environment.
Songs are 'sticky'
When you incorporate songs into your teaching, you can rest assured these songs will get stuck in your students' heads long after the end-of-class bell rings. This is one reason they're such a great teaching tool; they make information easier to retain and recall at a later date.
---
What is the Best Music to Play in the Classroom? 
We've gathered some classroom-appropriate songs for you to use with your students. Please note all songs selected are better suited for high school or college-age students. (The next section is dedicated to songs for younger students.) 
Music With Words
Adele - Someone Like You
Alicia Keys - Girl On Fire
Beyonce - Halo
Coldplay - Clocks
Ed Sheeran - Shape of You (Super Clean Version)
Justin Timberlake - Can't Stop the Feeling
Michael Jackson - Thriller
Rihanna - Towards the Sun
Shakira - Waka Waka (This Time for Africa)
Taylor Swift - You Need to Calm Down (Clean Lyrics)
Background Music
Emmit Fenn - "Drive"
Moods - "Sincere"
Four Tet - "Lush"
Lane 8 - "Midnight"
Julian Calor - "Rain"
RUFUS - "Simplicity Is Bliss"
Bonobo - "Cirrus"
Tycho - "Epoch"
deadmau5 - "Snowcone"
Shlohmo - "Wen Uuu"
Music for Break Times
The Beatles - "Ob-La-Di, Ob-La-Da"
Bobby McFerrin, "Don't Worry, Be Happy"
Vanessa Carlton  - "A Thousand Miles" 
Lage Gaga - "Poker Face"
The Chainsmokers ft. Halsey - "Closer"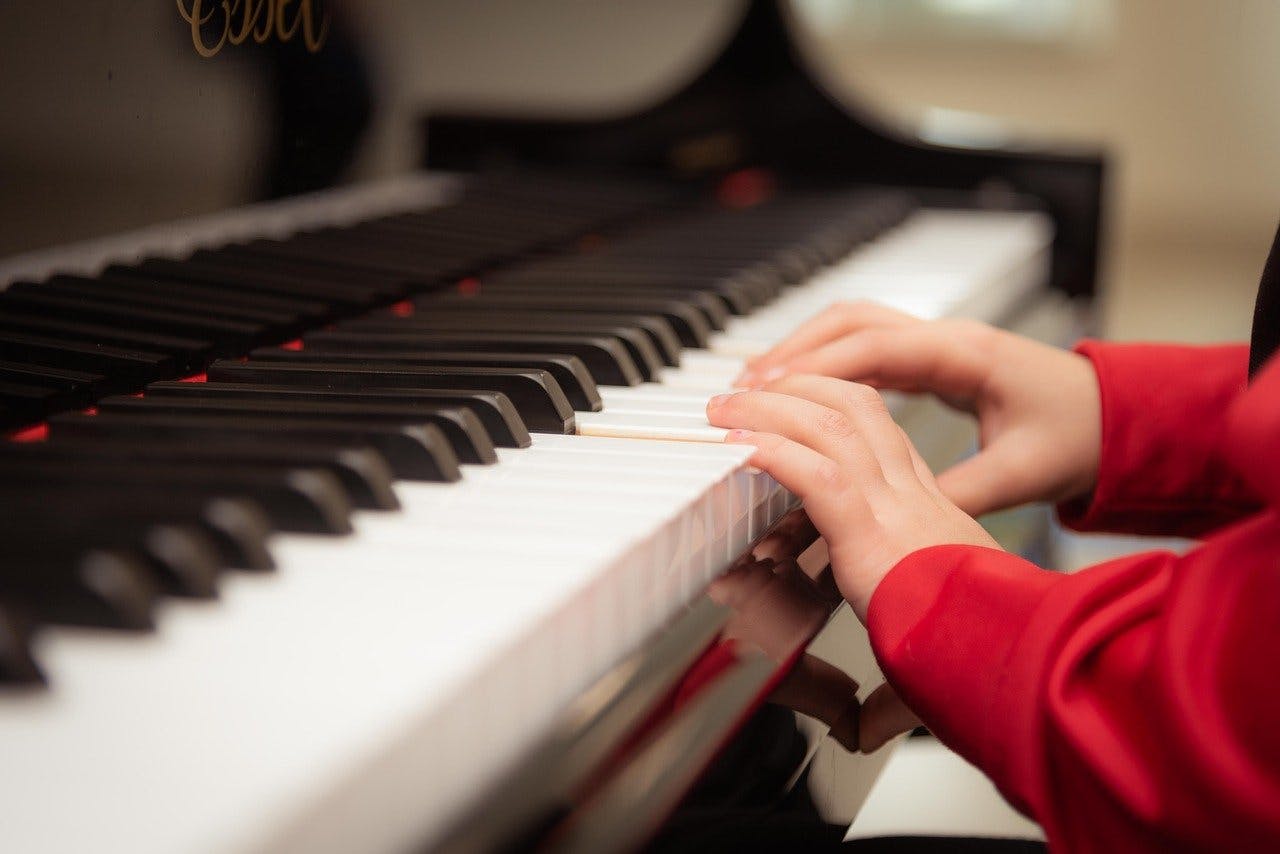 Elementary Classroom Playlist: Ideas and Suggestions
Now that we've shared some classroom music appropriate for older children, we're going to share some ideas for elementary classroom playlists.
First, here are some tips for choosing appropriate music:
Find songs that remain quiet throughout the entire song. Many songs fool teachers by starting quiet, but soon, you are faced with a loud clatter, which can be disruptive and distracting for students. So, always listen to the whole song first.
It's not just swear words you're looking out for; it's inappropriate phrases that your kids could go home and sing. So, always check the lyrics via a quick Google search to highlight anything you deem inappropriate.
The slower the tempo, the calmer the class will be. So, we'll leave this decision up to you!
Make sure you provide an eclectic mix of artists and genres for your kids. This helps to hold their attention and keep them on their toes as they listen.
Create different playlists for different times of day
This helps to provide consistency for your students and control the classroom atmosphere.
Here are some great songs to add to your elementary classroom playlist.
Bob Marley - "Three Little Birds"
Pharrel Williams - "Happy"
Katy Perry - "Roar"
Bruno Mars - "Count on Me"
The Beatles - "Here Comes the Sun"
Stevie Wonder - "Signed, Sealed, Delivered"
Jackson Five - "ABC"
Coldplay - "Clocks
American Authors - "Best Day of my Life"
Beach Boys - "Good Vibrations"
Dwayne Johnson - "You're Welcome" 
Jack Johnson - "We're Going to be Friends"
Katrina & The Waves - "Walking on Sunshine" 
Tom Petty - "Learning to Fly"
Smash Mouth - "All Star" 
Additionally, thousands of songs help early learners with language, counting, alphabet, colors, animals, and word association.
Keep in mind, if you're looking for educational songs geared towards kindergarten and pre-school age children, the Montessori website has selections that are highly recommended. 
---
Key Takeaways
As children get older and are exposed to more advanced courses of study, retaining information is vital for success. Teachers spend more time introducing new subjects into the classroom, which can be overwhelming for some students.
Integrating music into education can help students to learn powerful study habits. As they learn to concentrate and absorb information, music can promote discipline and enhance the overall learning experience.
As teachers, we want to challenge each student appropriately to meet state standards while encouraging higher thinking. Classroom music is a tool that can be used to engage each student and reinforce learning pathways for deeper understanding.
Are you ready to start compiling a unique classroom music playlist to motivate and inspire your students throughout 2021? Do you want different playlists for the morning, afternoon, and study time? Create multiple playlists from one easy-to-use dashboard using our streaming software. 
Try Cloud Cover Music FREE for 14-Days and see for yourself what incredible changes our music subscription services can bring to your classroom. Our licensed, clean, and ad-free streaming service is sure to elevate your learning environment.