Creating a Cohesive Retail Music Experience with Sara Campbell
While customers tend not to be actively engaged with background in-store music, retailers can't ignore the fact that musical choices can greatly impact customer buying behavior.
As companies expand, they often require a more cohesive, branded music experience to match their stores' interiors and reinforce the brand's message. By considering musical elements like tempo, volume and genre, you can create a unique mix of music for business that encourages your customers to feel confident and positive about their purchases. Implementing this consistent musical ambiance in every store will also help maintain your company's brand equity by keeping the brand alive amongst existing and new customers.

The Challenge: Overcoming An Inconsistent In-Store Music Experience
Vertical Market: Retail – Fashion
Locations: Many throughout the US in CT, FL, IL, MA, MI, PA, RI and VA
Before discovering Cloud Cover Music, Sara Campbell used a mix of audio solutions in their retail stores, including playing CDs. The Company's primary goal was to implement a consistent yet original experience in each individual boutique. Upgrading to a streaming solution with central management, remote setup and control with detailed reporting, was the most logical move for their business.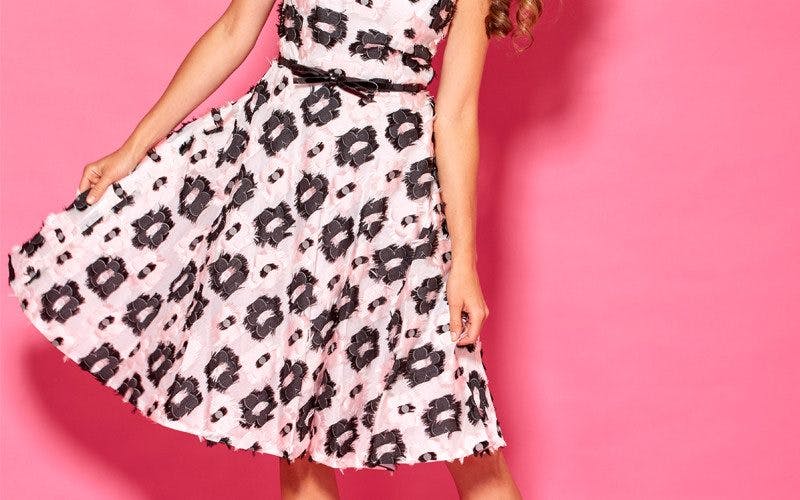 The Solution: Custom Retail Music & A Mobile Solution
Sara Campbell's locations currently stream a variety of low to medium-tempo stations, such as our Folk Modern & Singer/Songwriter stations, in efforts to create a sunny and relaxing atmosphere. All locations use Cloud Cover's free iOS app – the best mobile and Wifi streaming device solution.
The Results: High-Quality Music for Business & Service
"Cloud Cover Music has done a great job at listening to the needs of our business and working with us to develop the right music to play in all stores. Their customer service department is extremely helpful and very friendly. We are excited to be using their product and services."
– Courtney Harris, Allocation Analyst and Assistant Financial Planner, Sara Campbell LTD.
---
About the Client
Blending luxurious European fabrics with timeless and on-trend silhouettes, Sara Campbell has become a premier destination for women's apparel and accessories. Since 1985, their company has made a commitment to giving back to their community through fundraising events and sponsorships. As they've expanded, they continue to create chic and unique products for the modern woman all made in the U.S.A.
---