Windsor Fashion Chooses Cloud Cover Music for 230 Stores Nationwide
in business news, customer success-stories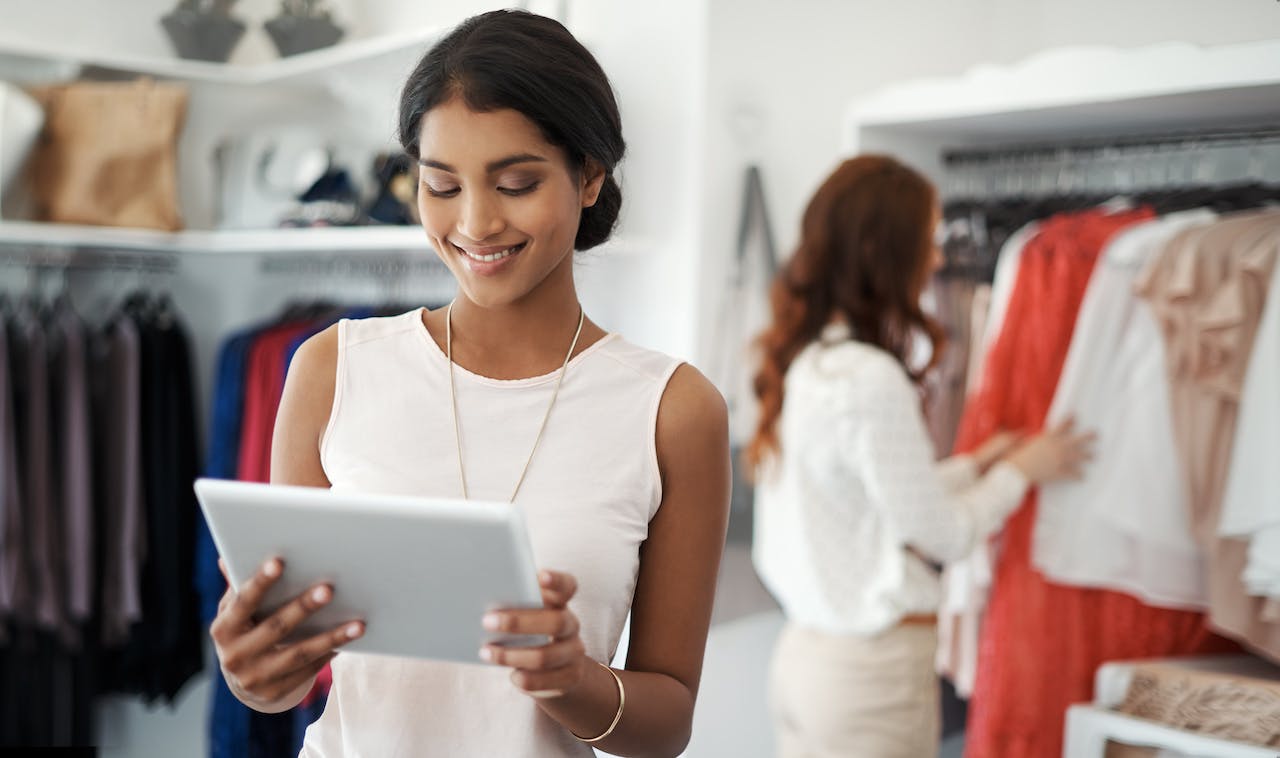 [El Segundo, CA – March 9, 2021]: Cloud Cover Music, the best digital music service for business in North America, announced today that Windsor Fashion, a fast-growing women's fashion retailer with stores nationwide, has chosen Cloud Cover Music to upgrade their streaming background music and messaging service for all 230 of their locations. A large selection of family-friendly, full licensed music for business, along with enterprise controls, top-rated customer support, and affordability were cited as key decision criteria that led to the agreement with Cloud Cover Music. In addition, the companies partnered to conduct a brand matching program to create a custom music station that precisely matches the demographic of Windsor Fashion target customers.
"Our old analog service was expensive, hard to use, and poorly supported," stated Julie de Lancellotti, senior director of visual and store planning at Windsor Fashion. "The rollout of the new service to more than 230 stores went off without a hitch. With Cloud Cover Music we now have a more functional yet affordable service that gives us the ability to remotely monitor and control the music and messaging playing in all of our stores. Our customers and employees are loving the wide music selection and the quality of the digital sound."
The right background music is a proven strategy for retailers and other businesses to improve sales, increase dwell time, and energize employees. Cloud Cover Music's unique brand matching process helps connect retailers with their customers more precisely using music as a common language. The process starts with a brand survey that identifies critical customer brand attributes. Professional musicologists then create a custom music station that directly connects the music experience with targeted demographics.
"The Cloud Cover Music brand matching process was very powerful," continued Julie de Lancellotti. "We have a wide variety of customers ages 16 to 45 and we wanted to have music in our stores that appeals to a broad range of genres and tastes. With Cloud Cover Music, we can even adjust the playlists by region with a simple-to-use app, which makes our customers and store managers very happy."
Cloud Cover Music is the number-one rated digital streaming music service for business and offers:
·      More than 170 stations of fully licensed, family-friendly music
·      A simple-to-use app to mix custom playlists and control what's playing
·      Easy, five-minute setup
·      Remote monitoring, reporting, and control of locations
·      Completely configurable audio messaging mixed with music
·      No long-term contracts or hidden costs
The initial rollout of Cloud Cover Music to 230 Windsor Fashion stores across the United States is complete, with additional stores opening up in 2021.
---
About Cloud Cover Music: Cloud Cover Music is the fastest growing digital streaming music service for business in North America, adding tens of thousands of locations every year to our customer portfolio. Our huge selection of music is always fully licensed and family-friendly. Even with our robust feature set, we remain the most affordable in the business. And we are rated highly on Trustpilot, with an average 4.5 out of 5.0 rating from hundreds of customers (8/2022). For more information, visit: https://cloudcovermusic.com/
About Windsor Fashions LLC:
Windsor was founded in 1937 as a family owned women's fashion store in Southern California. Our mission is to create an oasis that inspires and empowers women. Today, we continue to be all about helping our girl celebrate moments that matter with on-trend fashion for everything from special events and that big night out to those little everyday occasions. We've grown from our humble beginnings to over 200 stores with 2,100 team members across the country. For more information, visit: https://www.windsorstore.com/